Updated: 08/21/2022
Owning a car comes with a sense of pride, so, understandably, people try to buy the best-looking cars. Unfortunately, this means you have to shell out a lot of money to have a shot at owning one of the most beautiful cars in the world. We have gathered a list of 20 gorgeous cars that are surprisingly affordable, plus 10 more affordable models for the last decade.
20 Most Beautiful Affordable Cars Ever
1. 1997 Porsche Boxster/Cayman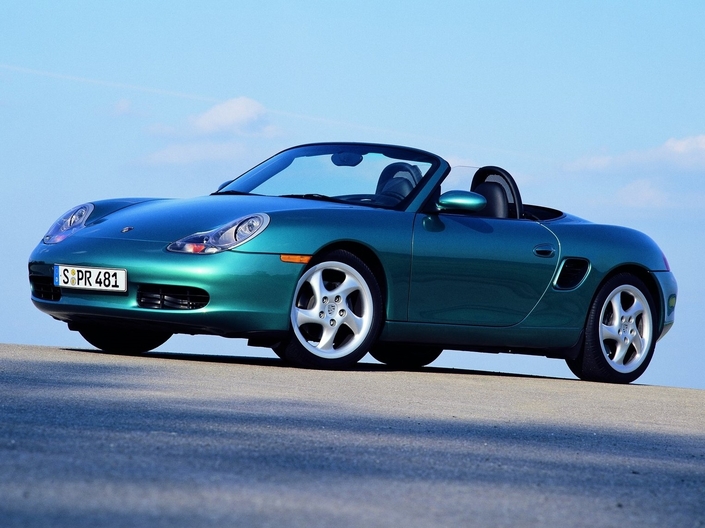 Although the Porsche 996 is the most affordable 911, the Boxster and its hardtop counterpart, the Cayman, remain the most affordable Porsches. But don't be fooled by the low costs. The Boxster continues to be a joy to drive. You have many options because they've been on the market for 20 years. If you don't mind putting in some miles, you may have a Boxster for under $10,000.
2. Maserati Spyder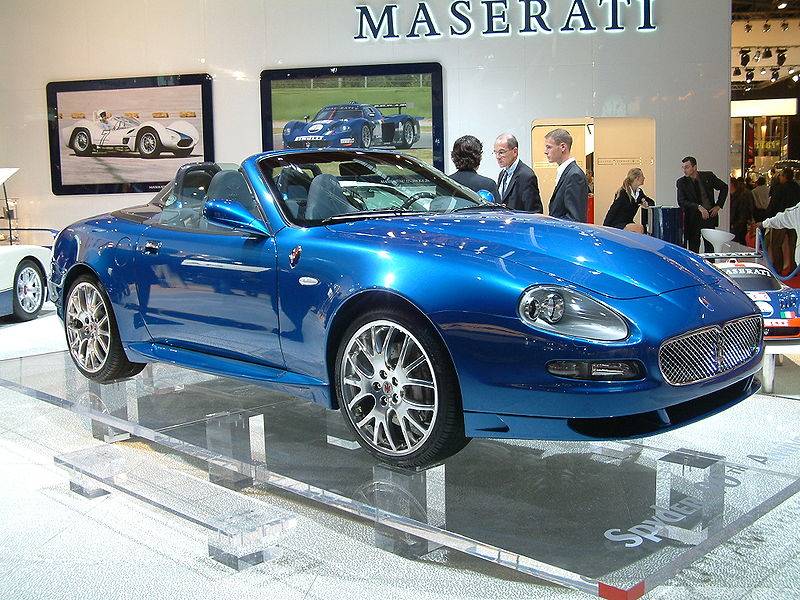 Maserati makes some of the most elegant cars of all time with designs that appear to be too expensive for the vast majority. Although the Spyder is older, it nevertheless meets today's luxury standards. You can have a Maserati Spyder for as little as $20,000, but it provides an experience comparable to cars costing twice as much. There will be maintenance issues with a used vehicle, but that is a minor price to pay for the heads that will turn when they see a Maserati.
3. Quattroporte V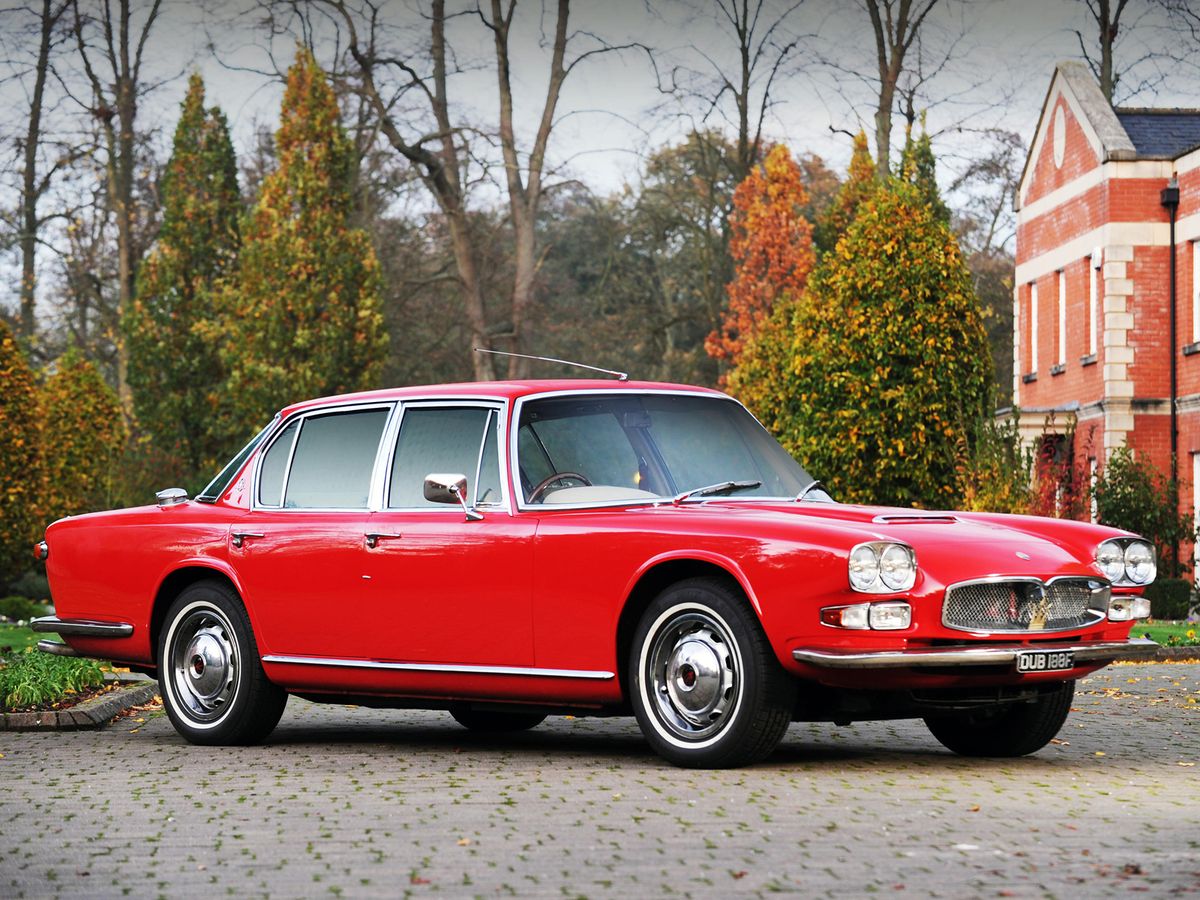 The Quattroporte, which means "four doors" in Italian, is a typical luxury Maserati with enough accommodation for four passengers. The moniker Quattroporte has been in use since 1963, but the fifth-generation automobile was built between 2003 and 2012. It has a Ferrari-derived V8 engine that produces slightly under 400 horsepower. Used models with more mileage can be available for $12,000 to $15,000.
4. GranSport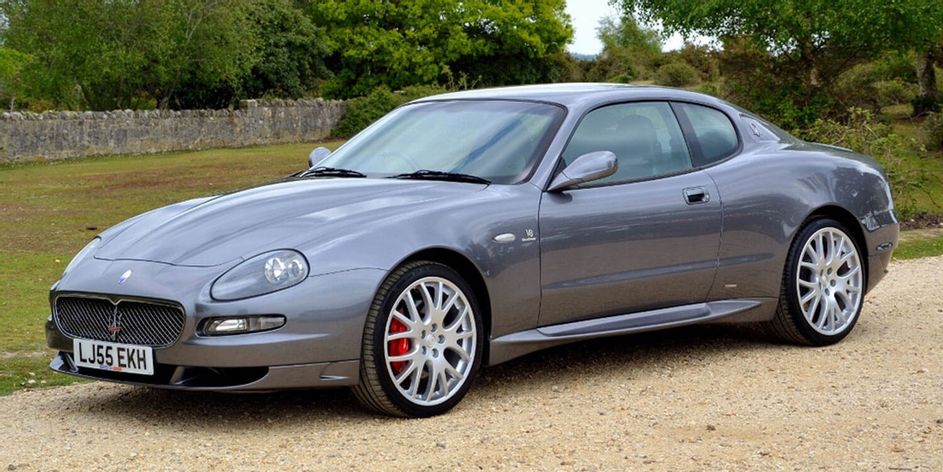 The GranSport, an enhanced version of the Coupe/Spyder, was only produced from 2005 to 2007. It had a revised bodyshell that was more aerodynamic and had a more aggressive posture. It also had numerous internal improvements over the Coupe, including a new Cambiocorsa transmission and updated suspension. The price range is $18,000 to $35,000, depending on the car's condition, so even if you buy it at a higher price, it's still a good deal.
5. Peugeot 406 Coupe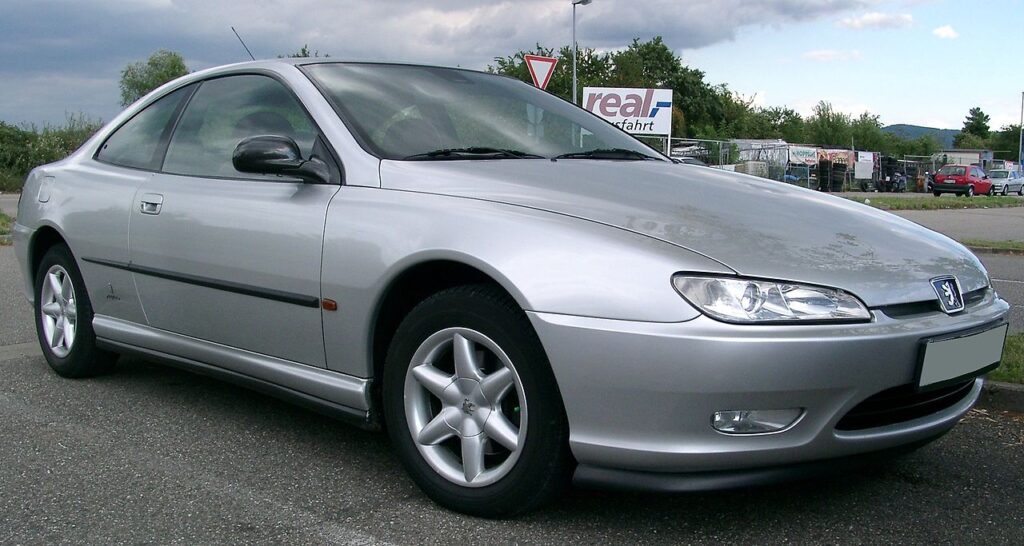 The facelifted 406 Coupes, which were offered here from late 1999 forward, are the best of the 406 Coupes. The 406 sedan is a stunning coupe with a low-slung roofline and slim ground-hugging front. It wasn't a quick car, but it was undoubtedly a stylish vehicle, with four-cylinder or V6 engines driving the front wheels. You should be able to find a good-condition 406 Coupe for less than $10,000.
6. Range Rover L320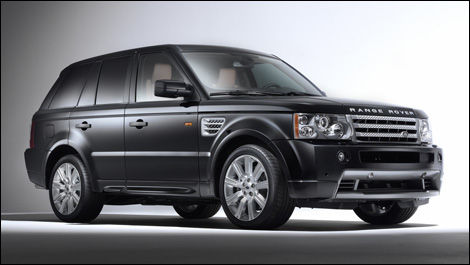 The Range Rover Sport has been Land Rover's most popular model. From 2005 through 2013, Land Rover produced the L320 variant of the Range Rover Sport. The L320 maintains the iconic Range Rover style, with excellent inside and exterior flair. It also includes a plethora of luxurious features, and for roughly $15,000 to $20,000, you can buy one for yourself.
7. Fiat 124 Sport Coupe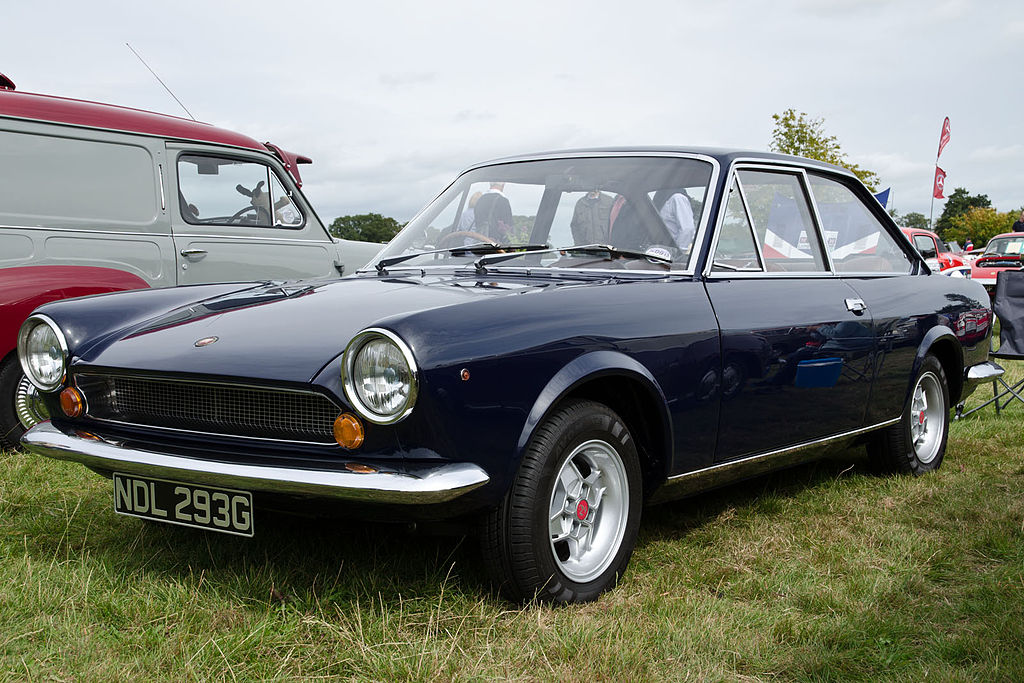 Fiat's 124 Sport Spider is a convertible sports automobile produced from 1966 until 1985. Old Italian sports cars from the 1960s and early 1970s are among the most stylish and gorgeous cars in the world, but they are also expensive. Thankfully, the Fiat 124 Sport Coupe is a beautiful little two-door from the golden age of Italian motoring that can be bought for under $20,000. The late 1960s AC variant is the most attractive of the 124 coupes, despite its 1400cc twin-cam engine's lack of power.
8. 1989 Mazda MX-5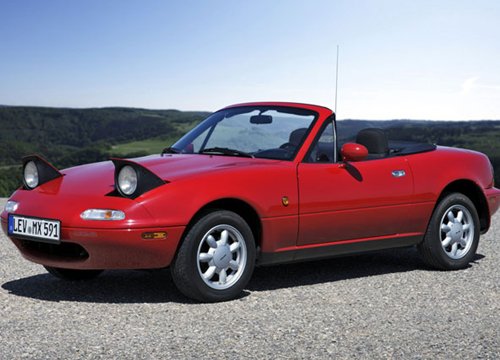 Mazda's design offices in California conceptualized the MX-5, which was then constructed in Japan. It has a low-slung body, a simple design and is a hit with street racers. Although prices for these classics have risen, you can still find immaculate, stock, well-maintained series one MX-5s for less than $15,000.
9. Jaguar XJ6 Series II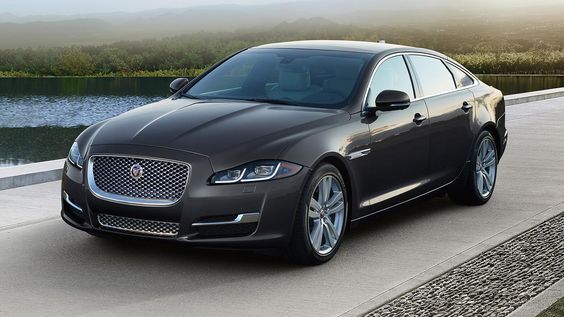 The XJ6 had a sleek design, a low-slung posture, and a commanding quad-headlight front end. While the Jaguar XJ's final five years of production were all fantastic, the 2016 model is perhaps the finest one to buy used. The Jaguar XJ6 is a fantastic classic automobile that is underappreciated, which is great news for purchasers. You might be able to locate one for approximately $15,000.
10. 2008 Subaru Liberty GT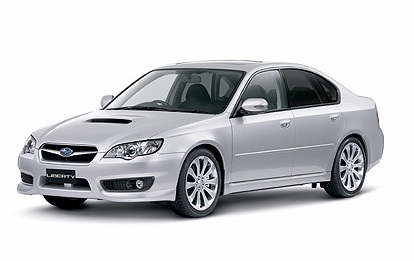 The 2008 Liberty GT ditched the dull designs of previous versions, giving it a more appealing appearance both inside and out. The 2008 Series II model is the one to get, thanks to its considerably better mechanical package, better body kit, great suspension, and overall racing vibe. These cars are already increasing in value since Subaru fans adore them, but used ones in the $20,000 range are still available.
11.
Alfa Romeo
916 Spider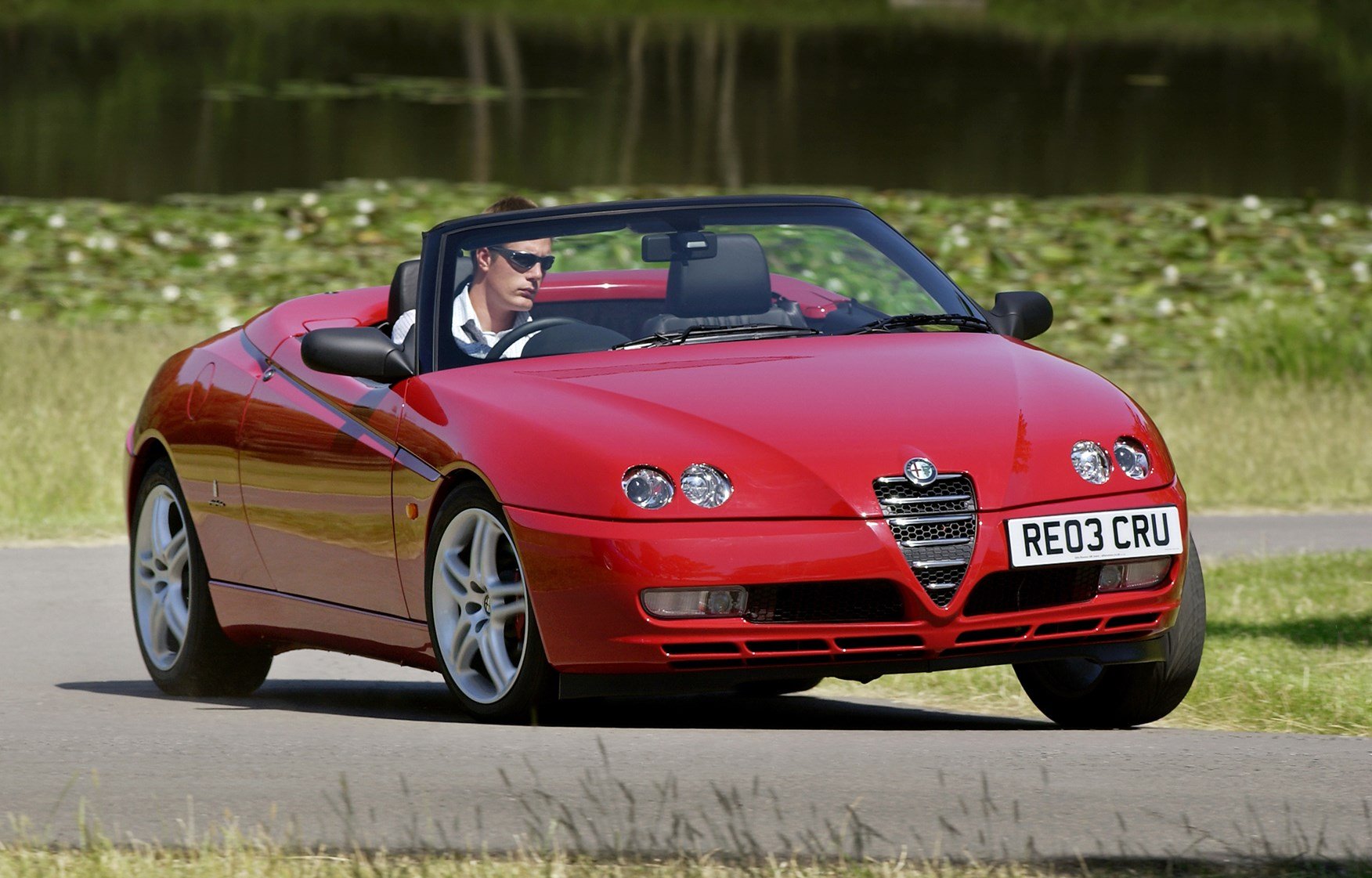 The front-wheel-drive Alfa Romeo 916-series model of 1995-2006 offers the best value. It is effectively a roadster version of the same-era GTV coupe and is also a sought-after car by collectors. The Spider comes with either a four-cylinder Twin Spark or 3.0-liter V6 power, both of which offer great racing performance. For $6,000 to $7,000, you can get a good-condition Spider.
12. 2001 Nissan S15 200SX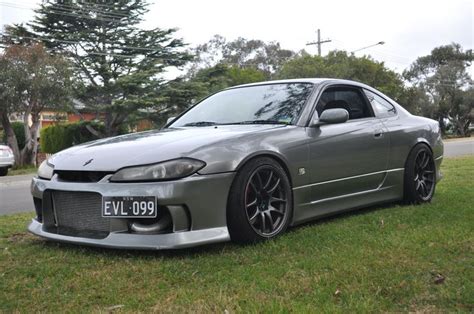 The S15 200SX is a well-balanced car with an excellent track-width ratio, making it an excellent street racer. It was the final Nissan S-chassis with a two-plus-two seating arrangement. It boasts one of the greatest dashboards among Japanese cars, skipping the company's traditional preference for textured plastic. Prices for clean, stock S15 200SXs are already rising due to nostalgia for turbo Japanese vehicles, but you can still obtain one for around $20,000.
13. Holden CV8 Monaro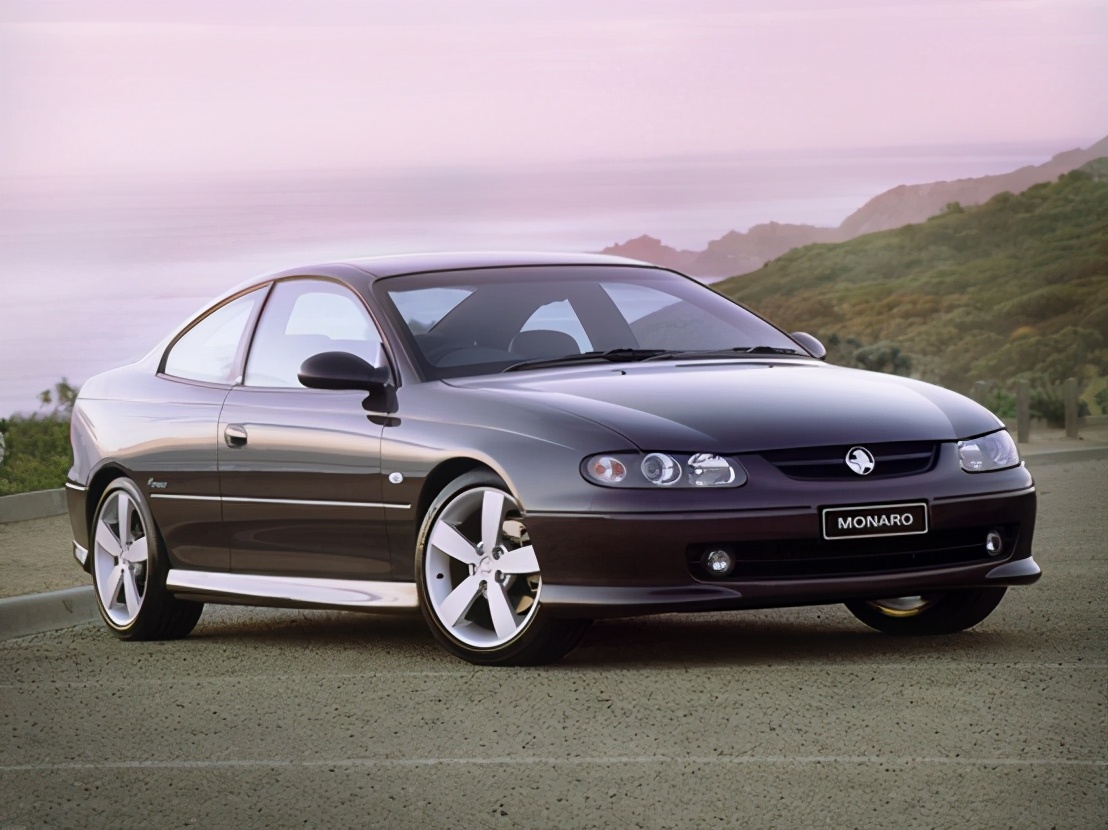 Holden's final two-door coupe combined good looks with muscle car appeal. Because of its standing as a modern classic and low-kilometer, these manual-equipped vehicles are now commanding higher premiums. But you can still get a CV8 Monaros for under $20,000 and experience a modern muscle car with some fantastic styling. The CV8 looks great with its shorter back overhang and close-cropped roofline, especially when dropped over 18-inch wheels.
14. BMW E46 M3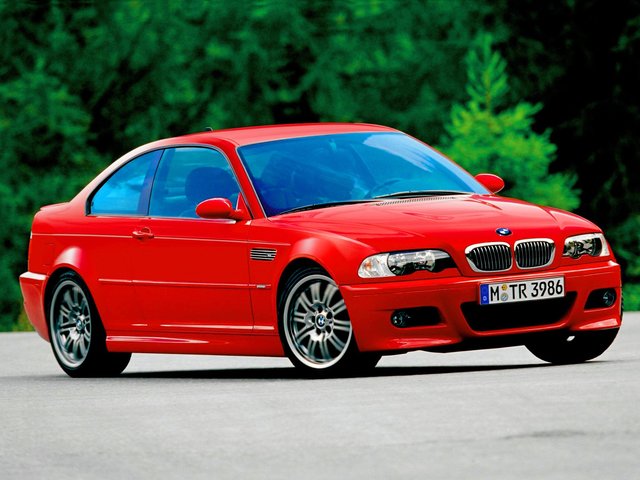 The E46 M3 is one of the best German automobiles ever produced. According to most critics, the best M3 is from the E46 generation, namely a 2006 model with a manual transmission, competition package, and no sunroof. The E46's design was a hit, with a superb blend of ferocity and subtlety setting the tone for a design that hasn't really aged since. You can have one for about $27,000.
15. Maserati Ghibli III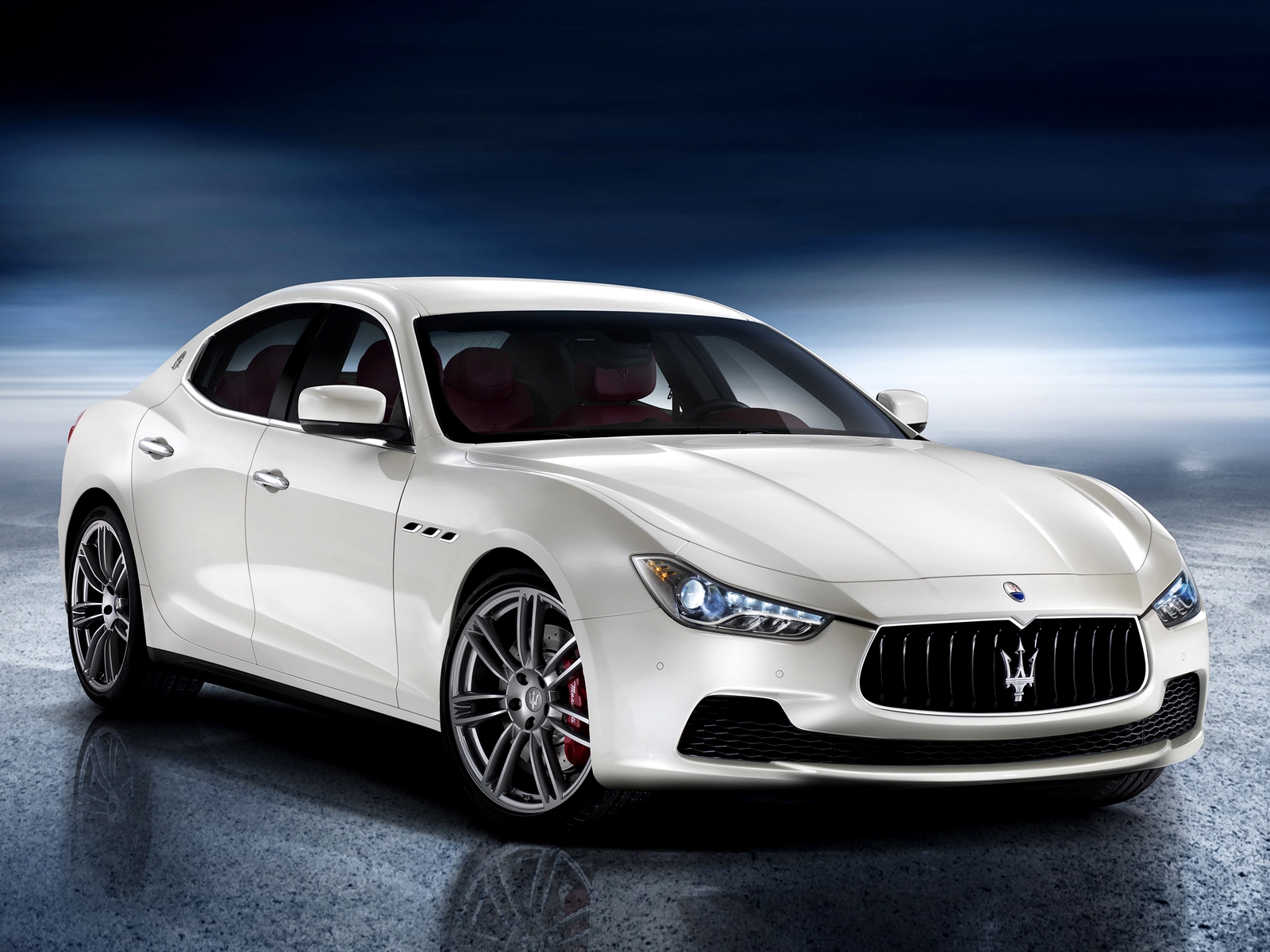 Maserati's third-generation Ghibli is an attempt to compete with the BMW 3 Series. The Ghibli is a good car, but it lacks enough distinguishing features to lure buyers away from the German brands that now dominate the premium sedan market. The 2014-15 models are currently priced between $22,000 and $24,000. The Ghibli III may not be the fastest Maserati on the market, but it still comes with the same iconic logo and high-end equipment as more expensive models.
16. Dodge Viper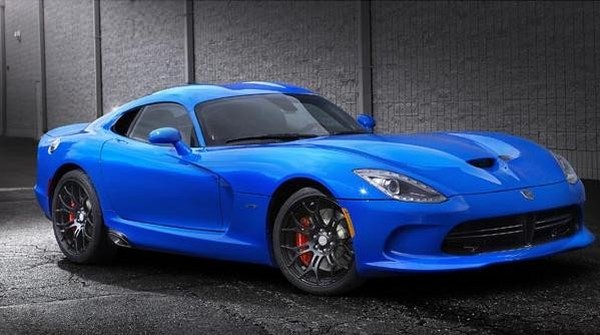 Despite their crazy looks and famous past, first-generation Dodge Vipers are nonetheless reasonably priced. A huge V-10 engine with 400 horsepower lurks beneath the hood. These first-generation cars lack ABS, standard A/C, and even roll-up windows. But this Viper is a great buy because, for less than $40,000, you can find a good-condition 1st or 2nd gen roadster.
17. Toyota MR2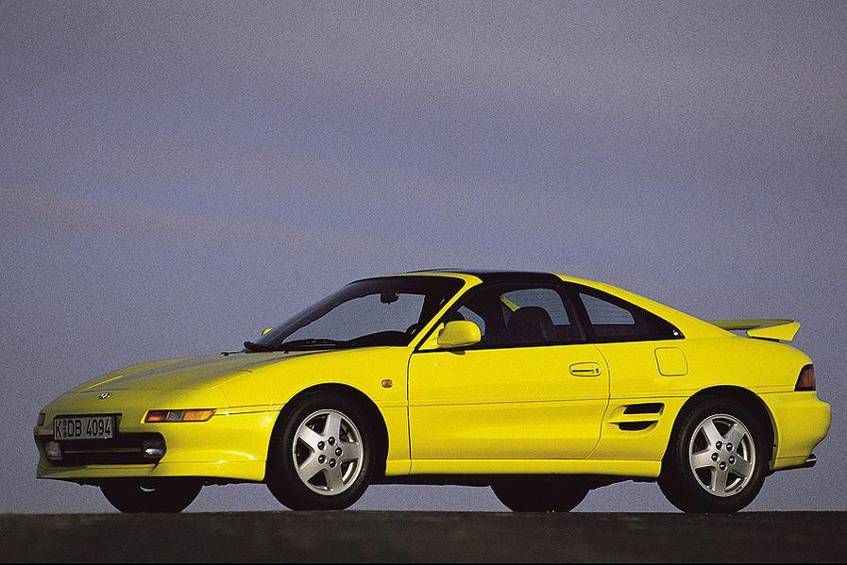 The first MR2 was released in 1990, and the finest Toyota MR2 model years are 1990 to 1999, with the Mk2 Turbo being the fastest of the group. The MR2 had a simpler design with four-wheel disc brakes and a completely independent front and rear MacPherson strut suspension. The Toyota MR2 was a popular car in the 1980s and 1990s, and today it can be purchased for just about $5,000.
18. Datsun 240Z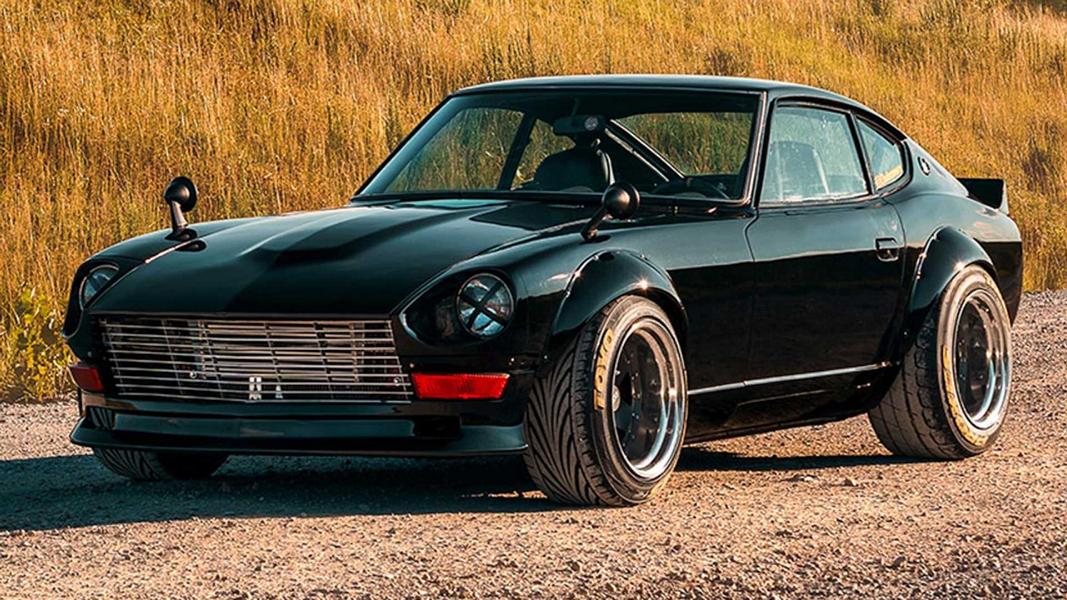 The Datsun Z is widely regarded as one of the most beautiful Japanese automobiles ever produced, as well as the most iconic of all Datsun models. A sleek two-door design with a long nose and short overhangs complement a fantastic rear-wheel-drive layout and wonderful chassis, all of which are paired to a straight-six engine. Some near-mint 240Zs are going for over $100,000, but you can have a well-maintained one for under $40,000.
19. Chevrolet El Camino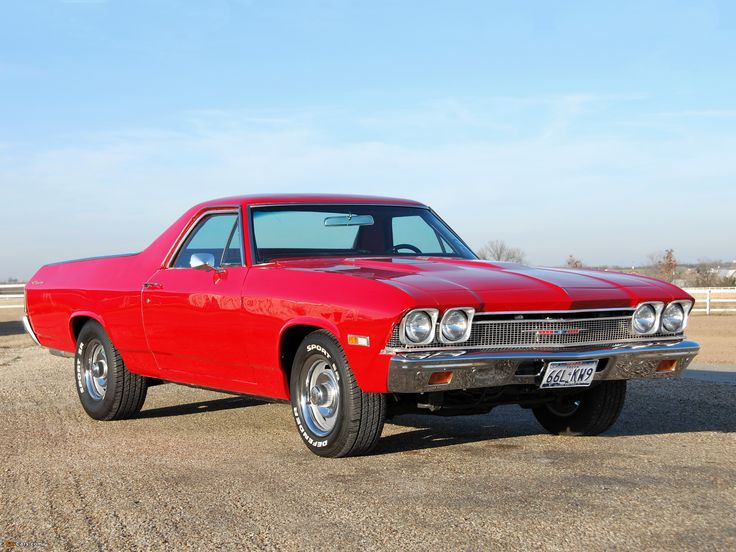 A classic El Camino will always be cool, and you can get one for a reasonable price. El Caminos from 1968 to 1973 are regarded as the most attractive models and are considered cult classics by many vehicle lovers. You can own an awesome-looking El Camino SS 396 for around $15,000 and $30,000, depending on the condition.
20. Pontiac Firebird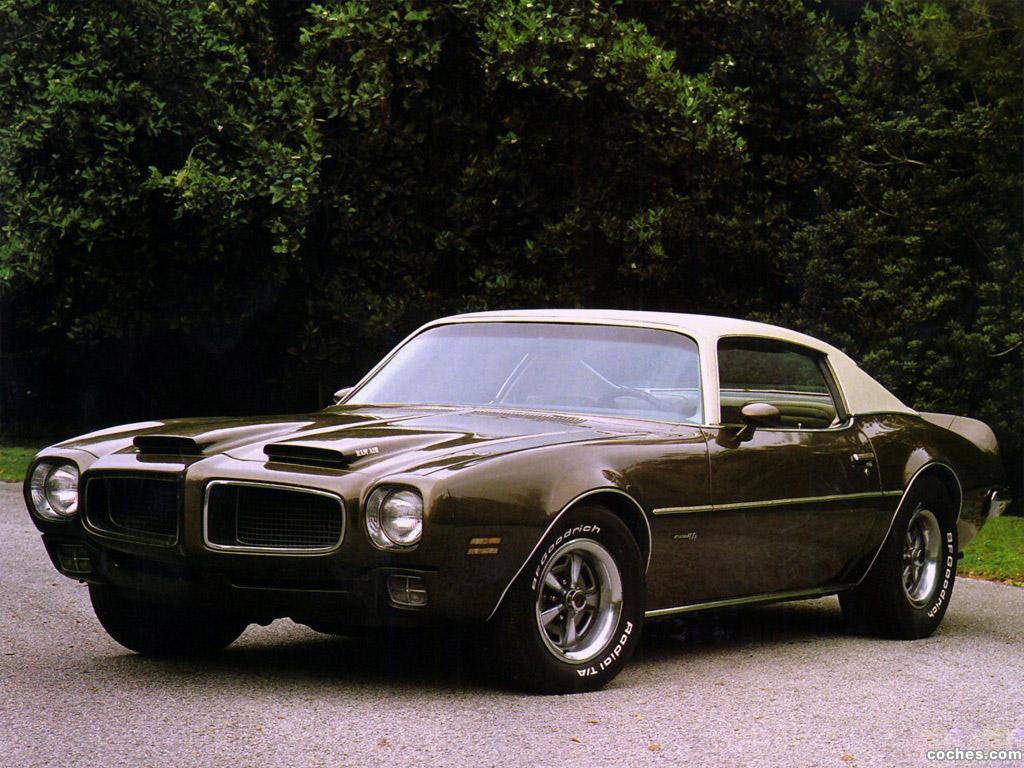 If you really want to, you can spend a lot of money on one of these, but late-1970s Firebirds may also be rather affordable if you keep an eye out for them. A well-maintained or restored 1st and 2nd generation Firebird can be quite costly. The third generation Firebirds are more affordable, and these have the same classic American muscle car design and a powerful V8 engine under the hood. One will set you back roughly $18,000.
10 Most Beautiful Affordable Cars In the Last Decade
The cheap ones are usually the most unreliable cars or those made by the least reliable car brands. But during the last decade, the automotive world was pampered with a lot of gorgeous, classic-in-the-making cars that are affordable. Here are 10 of the cheapest and prettiest cars in the world made in the last decade.
1. 2017 Audi A3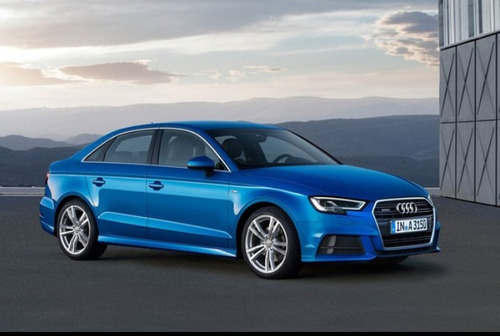 The Audi A3 has the famed German brand's agility and sportiness. The vehicle gained popularity thanks to an interior that is comparable to the A4 in terms of class and volume. Audi's A3 has long been one of the company's best-designed cars. The 2017 Audi A3 is the best value for money of the lot, and for approximately $30,000, you can get this beauty.
2. 2018 Acura TLX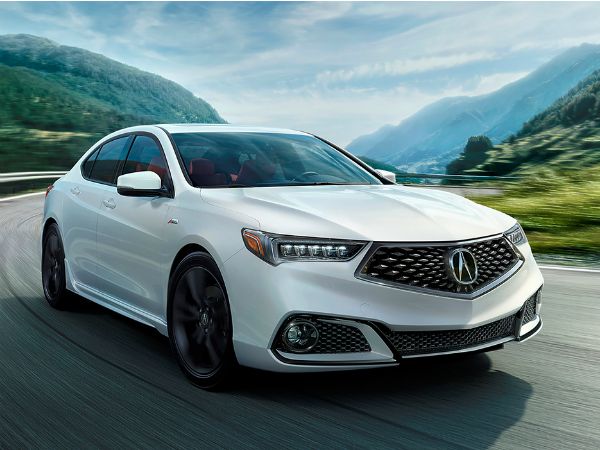 The Acura TLX is a small executive automobile that was introduced in 2014. Its inexpensive pricing and technologies like automatic emergency braking, lane-keep assist, and automatic high-beam lighting are its primary selling points. The best one to look for is the 2018 Acura TLX, which has many of the same features as the 2020 model without going overboard in price, costing under $30,000.
3. 2017 Jaguar XE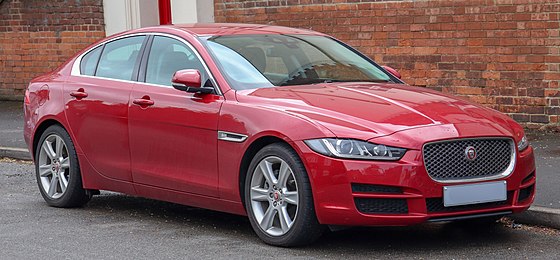 When it comes to luxury automobiles, Jaguar is one of the kings. However, they have always been known as a high-end brand. The 2017 Jaguar XE stands out among premium compact sport sedans as a truly exceptional player. The XE has all the elegance and high-end styling of other Jaguar models, but without the costly price tag. The XE costs around $29,000, which is less than most other models.
4. 2017 Lexus NX 300h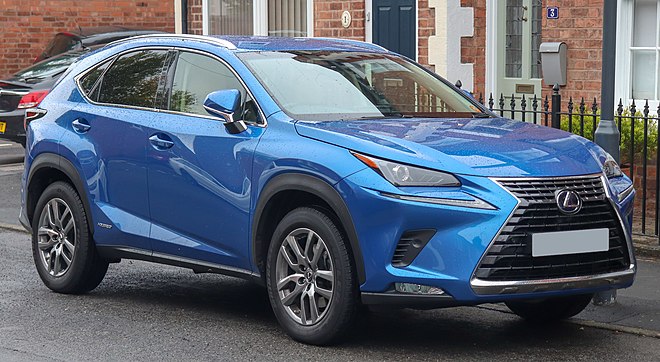 With the NX 300h, Lexus proves to the world that a hybrid car can still be elegant on the inside and exterior. Even though all Lexus NX models are good, the 2017 NX 300h is the one to get. It has a more modern style than even some of the nicest Lexus models. A used 2017 NX 300h costs around $30,000, which is a tad pricey but still within reach by today's auto standards.
5. 2016 BMW X1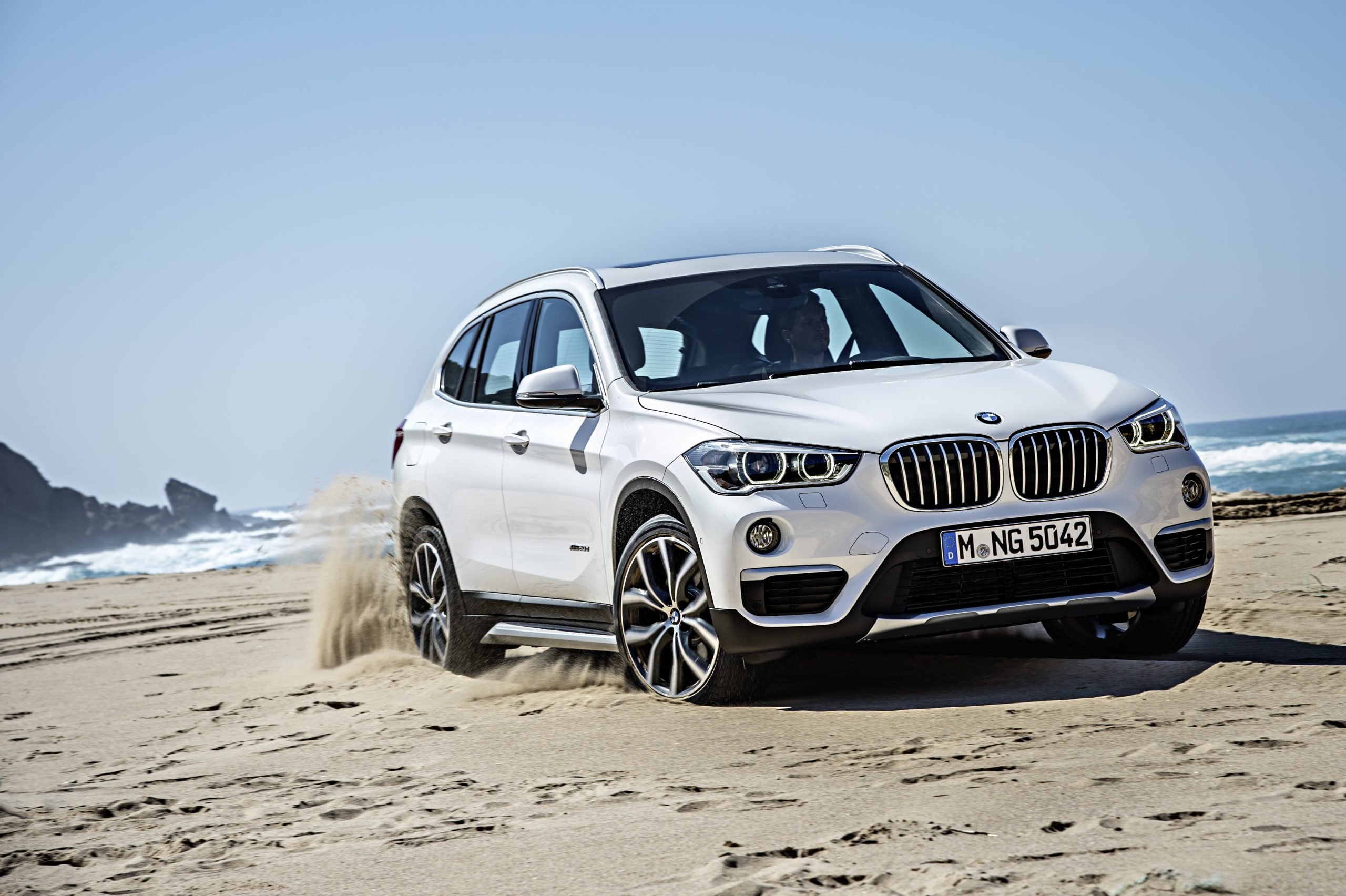 The BMW X1 in 2016 is the greatest model to purchase. This year, it had a thorough redesign, and it now resembles a true SUV rather than a station wagon. It has a spacious interior with great-looking seats and interiors. The X1 is cheaper than other BMW models, and it comes with all the amenities, including a cool speedometer that is visible through the glass. A used X1 may be purchased for less than $27,000.
6. 2017 Lincoln MKZ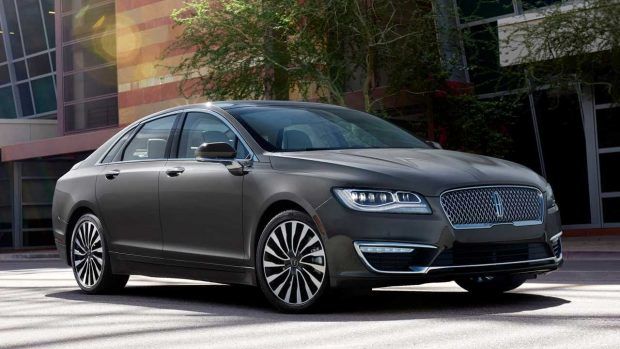 When it comes to luxury, the current Lincoln models give even well-known brands like Audi and Mercedes a run for their money. With the finest value to reliability ratio, the 2017 Lincoln MKZ is the best vehicle to buy used. The MKZ costs roughly $35,000, which is quite affordable considering the amount of luxury and flair it offers.
7. 2018 Infiniti Q50
Although Infiniti offers a lot of great vehicles that appear to be pricey, the Q50 is one of the cheapest. It has a highly modern appearance, especially for a four-door sedan. The finest model years are believed to be those that begin in 2018. They have not only the most up-to-date technology and safety features but also the fewest complaints. One costs around $30,000 to purchase.
8. 2017 Chrysler 200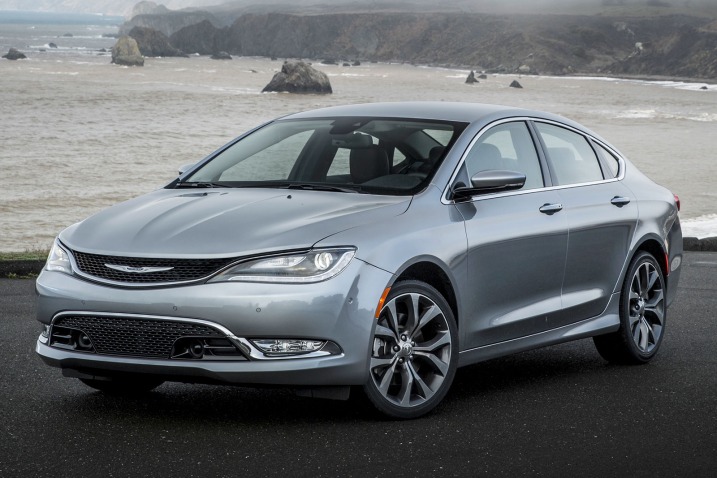 The Chrysler 200 is one of the most affordable Chrysler vehicles, but it features a new and more elegant appearance that makes it appear much more costly than it is. The best model year is the 2017 Chrysler 200, which has gotten considerably fewer reported difficulties and complaints than previous years. One of the most economical versions on our list, a secondhand one can be purchased for roughly $18,000.
9. 2017 MINI Cooper Hardtop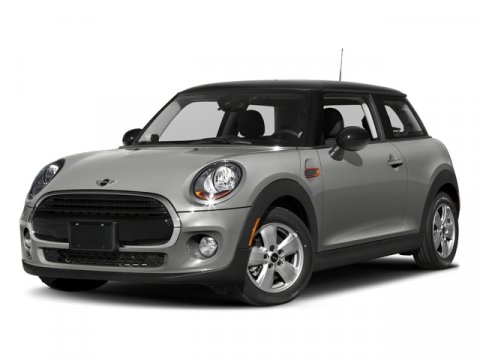 The MINI is one of the most entertaining hatchbacks available. You'll notice a feeling of sleek British craftsmanship encased in high-quality materials throughout the cabin of the 2017 MINI Cooper. The cabin of the 2017 MINI Cooper is one of the best ergonomically designed in the market. The 2017 MINI Cooper Hardtop has a great starting price of around $17,000.
10. 2019 Lexus IS 300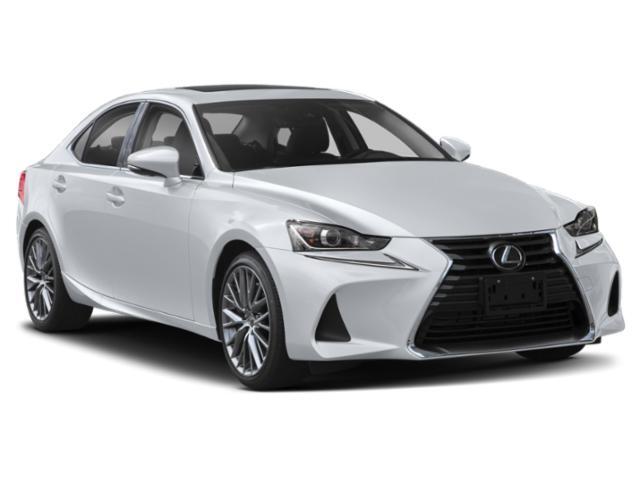 The initial IS 300 had a 215 horsepower inline 6-cylinder engine with a rear-wheel-drive system. The IS 300 was also offered with a manual transmission, which was available for the 2002 versions. The IS boasts sharp angles and an aerodynamic appearance that immediately conjures up images of a high price tag. However, the IS 300 is actually cheaper than most luxury vehicles costing around $30,000.
If You Totaled Your Car — Consider Selling it to a Reliable Junk Car Buyer
Are you planning to buy any of these affordable but awesome-looking cars? If you have a totaled car rusting away or own one of the worst rated cars in the world, sell it and add the cash to your buying budget! JunkCarsUs is a trustworthy junk car buyer, and we pay top cash for junk cars. For all our deals we include free towing, same-day service, and help with all paperwork. Give us a call at (855) 547-1550, and our friendly car experts will answer all your questions.
FAQ
What are the best-designed cars that are affordable?
The 2017 MINI Cooper hardtop is a prime example of British craftsmanship and can be bought for around $17,000. Among the premium brands, the 2016 BMW X1 is an affordable luxury model with a price tag of under $27,000. If you want a great-looking classic, an awesome-looking El Camino SS 396 can be bought for around $15,000 to $30,000. Japanese cars are known for great designs, and the classic Toyota MR2 can be purchased for just about $5,000.
What are some of the cheapest, best-looking cars in the market?
Usually, you can get 3 to 5-year-old luxury cars for just half of their original price. A used 017 Chrysler 200 can be purchased for roughly $18,000. If you want the classics, an Alfa Romeo 916-series model from 1995 to 2006 can be bought for under $7,000. Another interesting choice is the Jaguar XJ6 Series II, an eye-catching auto for under $15,000.
What are the best-looking cars under $10,000?
The Toyota MR2 was a popular automobile in the 1980s and 1990s, and it is still available for under $5,000 today. For $6,000 to $7,000, a used Alfa Romeo 916-series is a stunning-looking automobile. The Peugeot 406 Coupe is a lovely sedan with a market value of less than $10,000. The Porsche Boxster from 1997 is a well-known model that can be bought for less than $10,000.
Contact Us
Feel free to contact us for any business, media, or personal inquiries:
Hours
Monday - Friday: 8 AM - 8 PM
Saturday: 8 AM - 3 PM
Contacts
Address
100 Alexander Way
Suite 816
Edgewater. NJ 07020