Free Junk Car Removal Services
Free Junk Car Removal Services
Our safety conscious professionals provide quick junk car pickup and removal services.
Call us now
(855) 547-1550
Receive a guaranteed highest price quote for your junk car by filling in the form online.
Do you have a vehicle that's just sitting in your lot or garage? Maybe it's there because it's too old and you don't have the spare parts to fix it?
Or, maybe your car had the unfortunate luck to be submerged in flood or was severely damaged by accident.
In any case, this means your vehicle can be considered as a junk car.
An surely you want to junk it for good cash.
Call now (855) 547-1550
We'll Haul Away Your Junk Car Today!
Call Us
We answer ASAP, in merely seconds. We'll talk a little about your car so we could make a quick offer depending on the info.
Get an offer
As quickly as we get all the necessary info we'll make you the best offer. Free towing. Free paperwork. Same day pick up.
Make an appointment to get cash
All you need to do is give us your car and get the money on the appointed day and time.
The term "junk cars" refers to non-running cars, vans, and trucks that are intentionally kept on private property.
You may be holding on to it because you think you can have it repaired, or you can scrap it for cash. Whatever your reason, we assure you that your car would continue to drop in value as rust and corrosion eats it up. This is why most owners grab our junk car removal for cash service. Our instant quote proposal, same-day pick-up, and free junk car removal service have solved thousands of junk car problems.
Benefits of hiring junk car removal experts
When going for a long drive, and your car suddenly stopped, towing services can cost you a hefty amount. If you're lucky and your car broke down about 40 miles from your home, you'll spend about $125 to $275 for towing. For distances farther than 100 miles, be prepared to fork out up to $600. If your car insurance does not cover towing as part of their roadside assistance, this unexpected cost can put you in a bind.
If the vehicle can't be patched up enough for you to get home and you don't have enough cash (or if you feel that it's not worth it) for towing, dial our number, and we will gladly help you out. Our free towing service ensures that you don't put out any cash, and our generous buy-now offer for your inoperable car will net you a hefty sum.
If you have a rusty car in your yard, it can be difficult to dispose of it without spending on towing. You can't throw it out as garbage, and letting it sit in your yard will just make it a health hazard. It may seem that you are stuck with a worthless item, especially if it resembles a rust bucket more than a car. Call us, and we will give you a fair offer with free pick up and towing. You not only save on clearing-out costs, but you stand to earn a few extra bucks.
Lastly, by allowing us to pick-up your junk car — you are actually helping out the environment. You only notice the rust and corrosion, but your junk car poses a significant threat.
Aside from metal and tires, the most environmentally hazardous parts of junk cars are the brake and battery fluids, antifreeze, and engine oil. On average, a junk car will have 10 to 20 liters of these fluids combined.
Imagine if those fluids start to seep out and pollute your garage floor or lawn. To avoid this, seek our help, so we can immediately pick up your junk car before it causes any harm. Our eco-friendly process will ensure that your vehicle is scrapped and recycled responsibly without harming the environment.
Our Values
Free Paperwork
We are not only a junk car removal service, but we are also a team of reliable and honest individuals. We make sure that our transaction is transparent to you. We will only be needing your signature on the vital papers such as the transfer of ownership that we have to settle.
High Standards
We have established our company for almost 30 years now. We will never go this far if not with the standards that our team of professionals has sustained over the years.
Customer Service Satisfaction
Our company is proud to be composed of a team of proficient customer service representatives tasked to delve into your inquiries about our car junk services. Our team is even prouder as we are your 24-hour junk car buyers. You can reach us as soon as you need our service without the hassle of waiting for an opening time.
Highest Pricing Guaranteed
We offer junk vehicle removal services with the Highest Price guaranteed for your junk car. Even if your car is a immobile clunker, don't settle for chump change! We will buy your junk car at the highest rate possible.
Same Day Service
You might be thinking that a same day service is too good to be true, but that's how we work! We know that junk cars can be a health and hazard problem, not to mention an eyesore. So we want to rid you of this burden as soon as possible.
Free Pickup
As soon as you agree upon our negotiation, you will no longer have to worry about any further participation on your part. We do everything for you without additional expensive and unnecessary charges. From the free junk car removal to free pickup, all these are part of our service to you.
Find out what your Junk car is worth in seconds. Fill out information below:
Enjoy
same-day junk car removal
Since you're visiting this page, we assume that you have a junk car problem in your hands. If your vehicle is sitting on an open lot, constant exposure to the sun and rain will accelerate the car's depreciation. Don't waste another day. Get in touch with us by emailing us or calling our number to avail of our junk car removal service in your area.
We will gather your car's information and pictures and send you a proposal to buy your junk car. Our experts will prepare an easy-to-understand proposal to exchange your junk car for money. We assure you that our offer is the best you can get, and we accept any vehicle despite the condition. It can be a total rust bucket, and we will still offer you some money on top of the free towing service and junk vehicle removal. You get to clean out your yard or garage, and you pocket some cash — it's a win-win situation.
Junk car removal without title
When your junk car is sitting for years, it's very easy to misplace or forget where you hid the car's title. When this happens, owners find it difficult to sell their cars, and often, they are led to believe that they have no choice but to give the car away for free or dump it in a nearby junkyard. However, there are ways to sell your car without a title or to get a replacement one.
But with JunkCarsUs, no title — no problem.
One of the big advantages of getting our junk car removal service is that we take care of all the leg work. You wouldn't need to line up at the DMV to file the forms personally. If you avail of our service — we will take care of everything.
Selling a non-titled car is possible in most states, especially if you use a junk car removal service like us because we know how to get all the requirements.
Depending on the situation and where your car is located, we will need a few items like proof of ownership, transfer of ownership, a notarized contract of sales, and your driver's license. Our team will guide you through the junk vehicle removal process to make it as frictionless as possible.
Testimonials

December 8, 2020
Maya Brown
Had a car that I still owed money on and I could not keep up with the payments anymore. The Junkcarsus guys came out and took care of hauling the car away and they handled all the paperwork and payments to get the loan paid off before they took the car. Could not be easier.

December 7, 2020
Mackenzie Martinez
Looking to upgrade from the CR-V, I needed to sell it off first to clear garage space. The body was ok but the engine no good. The staff at Junkcarsus was courteous and got the job done with minimal involvement from me. Thnx!

December 2, 2020
Gabriel Barnes
Gave these guys a call on a Saturday to get my old truck taken away. They were there in a couple of hours and took it away right then! Super professional and easy to deal with. Seriously if I would have known how easy it was I would have called junkcarsus a whole lot sooner.

November 17, 2020
Destiny Morgan
We were moving states and needed to get rid of an old RV. With a dilapidated body, I knew I'd get no salvage value. Junkcarsus got the paperwork done and drove it off in a jiffy. Thanks to such prompt service in the nick of time!

November 15, 2020
Jaden Hernandez
Called these guys as a last resort when nobody else could come at the time I needed. Their showed up quickly, gave me the cash and towed the car away. Awesome service!

December 18, 2020
Taylor Butler
Had a car that was cosmetically ok but needed a new engine. Figured I would eventually get around to it but after a couple of years sitting in my driveway I gave up. Got in touch with junkcarsus reps, and they took it off my hands including taking care of all of the paperwork!

November 29, 2020
Jake Scott
Full points for punctuality! Through the entire process, Junkcarsus.com was easily accessible and prompt in their response time. Thanks team for your great service!

December 2, 2020
Christian Murphy
My trailer needed to be dumped and I just couldn't find the time to drive it to the junkyard myself. Called Junkcarsus on a whim and it was great how they managed to respond and get the job done in just a day's time. No complaints about the service!

November 15, 2020
Carter Bell
Had a car with a dead engine and four flat tires and did not think anyone would give me a dime for it. Called junkcarsus and they offered a pretty decent price. Really friendly on the phone. No salesman pressure, just straightforward and quick!
Recently Purchased Vehicles
Check some of our projects to know how we help businesses solve their challenges
2006 Jeep Wrangler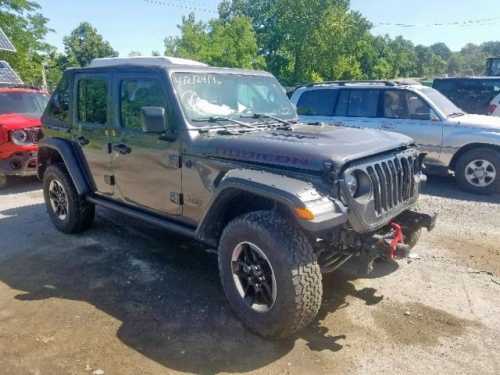 Service date:
December 8, 2020
2008 Chevrolet Traverse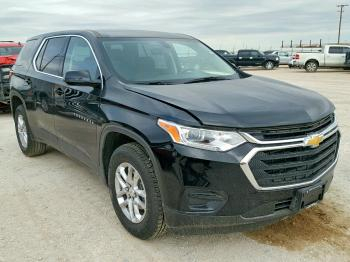 Service date:
November 10, 2020
Service area:
Mississippi
2009 smart ForTwo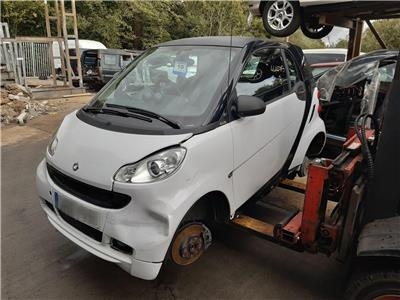 Service date:
November 25, 2020
2010 Dodge Challenger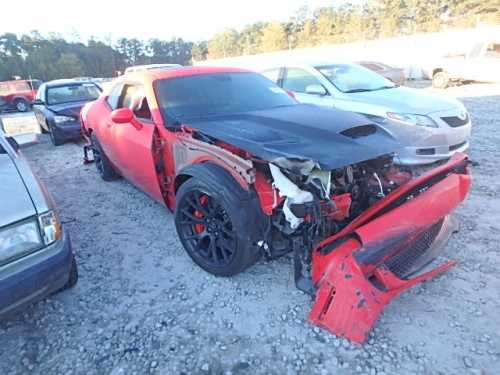 Service date:
November 18, 2020
2012 Cadillac ATS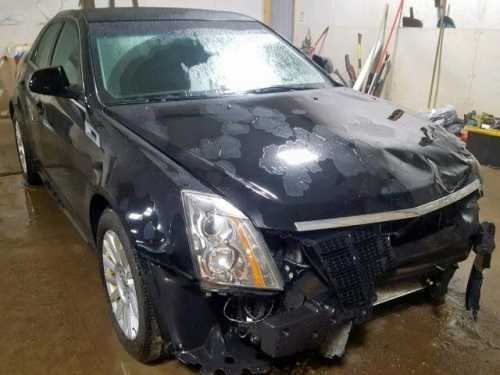 Service date:
December 12, 2020
1956 Buick Century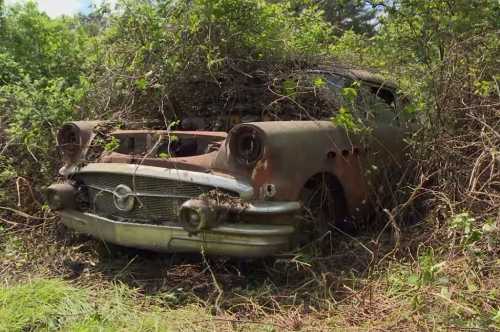 Service date:
December 22, 2020
1983 Ford Bronco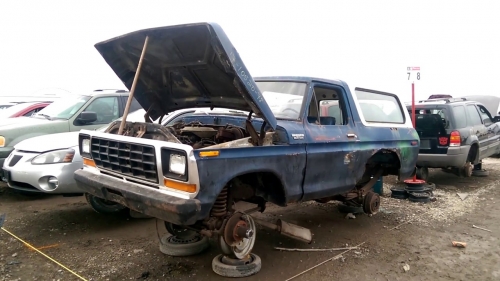 Service date:
November 24, 2020
Service area:
Mississippi
1979 Ford Mustang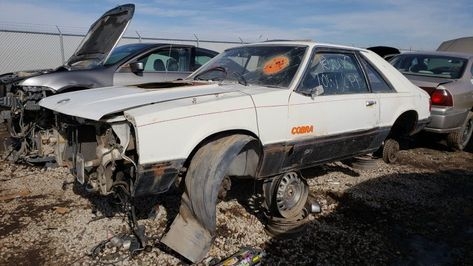 Service date:
December 9, 2020
Service area:
North Carolina
Junkcarsus — your friendly
local junk car removal
company
We are a trusted company specializing in the pick-up and clearing out of junk cars. Our friendly approach to customer service and inquiries is our main calling card. We can proudly say that in our almost 30 years of operation, we have not seen a junk car, truck, or van that we did not like. We can assure you that we offer the best deal for cars in any condition — it can be running, complete dead beat, or an absolute clunker. We are confident that we can work out a deal that is fair.
For a free assessment, you can contact us through our many channels. We offer free towing and pick up, top dollar for your vehicle, and complete support throughout the process, so you don't have to stress out with paper works.
JunkCarsUs — your top trusted junk car buyer.