Free Junk Car Removal Services
Free Junk Car Removal Services
Our safety conscious professionals provide quick junk car pickup and removal services.
Call us now
(855) 547-1550
Receive a guaranteed highest price quote for your junk car by filling in the form online.
Do you have a vehicle that's just sitting in your lot or garage? Maybe it's there because it's too old and you don't have the spare parts to fix it?
Or, maybe your car had the unfortunate luck to be submerged in flood or was severely damaged by accident.
In any case, this means your vehicle can be considered as a junk car.
An surely you want to junk it for good cash.
Call now (855) 547-1550
We'll Haul Away Your Junk Car Today!
Call Us
We answer ASAP, in merely seconds. We'll talk a little about your car so we could make a quick offer depending on the info.
Get an offer
As quickly as we get all the necessary info we'll make you the best offer. Free towing. Free paperwork. Same day pick up.
Make an appointment to get cash
All you need to do is give us your car and get the money on the appointed day and time.
The term "junk cars" refers to non-running cars, vans, and trucks that are intentionally kept on private property.
You may be holding on to it because you think you can have it repaired, or you can scrap it for cash. Whatever your reason, we assure you that your car would continue to drop in value as rust and corrosion eats it up. This is why most owners grab our junk car removal for cash service. Our instant quote proposal, same-day pick-up, and free junk car removal service have solved thousands of junk car problems.
Benefits of hiring junk car removal experts
When going for a long drive, and your car suddenly stopped, towing services can cost you a hefty amount. If you're lucky and your car broke down about 40 miles from your home, you'll spend about $125 to $275 for towing. For distances farther than 100 miles, be prepared to fork out up to $600. If your car insurance does not cover towing as part of their roadside assistance, this unexpected cost can put you in a bind.
If the vehicle can't be patched up enough for you to get home and you don't have enough cash (or if you feel that it's not worth it) for towing, dial our number, and we will gladly help you out. Our free towing service ensures that you don't put out any cash, and our generous buy-now offer for your inoperable car will net you a hefty sum.
If you have a rusty car in your yard, it can be difficult to dispose of it without spending on towing. You can't throw it out as garbage, and letting it sit in your yard will just make it a health hazard. It may seem that you are stuck with a worthless item, especially if it resembles a rust bucket more than a car. Call us, and we will give you a fair offer with free pick up and towing. You not only save on clearing-out costs, but you stand to earn a few extra bucks.
Lastly, by allowing us to pick-up your junk car — you are actually helping out the environment. You only notice the rust and corrosion, but your junk car poses a significant threat.
Aside from metal and tires, the most environmentally hazardous parts of junk cars are the brake and battery fluids, antifreeze, and engine oil. On average, a junk car will have 10 to 20 liters of these fluids combined.
Imagine if those fluids start to seep out and pollute your garage floor or lawn. To avoid this, seek our help, so we can immediately pick up your junk car before it causes any harm. Our eco-friendly process will ensure that your vehicle is scrapped and recycled responsibly without harming the environment.
Our Values
Free Pickup
During our negotiation, all costs and expenses are considered to give you the best offer. The best part is, we don't charge for the removal. The junk car removal comes as a bonus of our Royal service. Plus, the pickup of your junk car is free!
Same Day Service
Upon agreeing to our offer, the moment you put down the phone, our team of professionals starts moving. We work blazing fast to ensure that we provide the best and fastest junk car disposal service in town.
High Standards
We seek the best standards in junk vehicle hauling services to meet your needs. We are composed of enthusiastic and well-experienced professionals who will be handling your junk cars, as well as appraise your car. We are very proud of our team of experts who are determined to provide the best experience to our clients and find a fair price that satisfies both parties.
Customer Service Satisfaction
Our company is proud to be composed of a team of proficient customer service representatives tasked to delve into your inquiries about our car junk services. Our team is even prouder as we are your 24-hour junk car buyers. You can reach us as soon as you need our service without the hassle of waiting for an opening time.
Highest Pricing Guaranteed
If you are seeking a junk vehicle removal service that can deal with your car in a high figure, we are a company that offers the Highest Price guaranteed for your junk car.
Free Paperwork
Our junk car towing service assures you transparency and honesty as you entrust us to a deal. We won't be giving you a headache for any needless surprises. We give you a well-deserved upshot and guarantee smooth and quick collaboration. In just one day, you will go from still owning an old wrecked vehicle to holding cash in your hands.
Find out what your Junk car is worth in seconds. Fill out information below:
Enjoy
same-day junk car removal
Since you're visiting this page, we assume that you have a junk car problem in your hands. If your vehicle is sitting on an open lot, constant exposure to the sun and rain will accelerate the car's depreciation. Don't waste another day. Get in touch with us by emailing us or calling our number to avail of our junk car removal service in your area.
We will gather your car's information and pictures and send you a proposal to buy your junk car. Our experts will prepare an easy-to-understand proposal to exchange your junk car for money. We assure you that our offer is the best you can get, and we accept any vehicle despite the condition. It can be a total rust bucket, and we will still offer you some money on top of the free towing service and junk vehicle removal. You get to clean out your yard or garage, and you pocket some cash — it's a win-win situation.
Junk car removal without title
When your junk car is sitting for years, it's very easy to misplace or forget where you hid the car's title. When this happens, owners find it difficult to sell their cars, and often, they are led to believe that they have no choice but to give the car away for free or dump it in a nearby junkyard. However, there are ways to sell your car without a title or to get a replacement one.
But with JunkCarsUs, no title — no problem.
One of the big advantages of getting our junk car removal service is that we take care of all the leg work. You wouldn't need to line up at the DMV to file the forms personally. If you avail of our service — we will take care of everything.
Selling a non-titled car is possible in most states, especially if you use a junk car removal service like us because we know how to get all the requirements.
Depending on the situation and where your car is located, we will need a few items like proof of ownership, transfer of ownership, a notarized contract of sales, and your driver's license. Our team will guide you through the junk vehicle removal process to make it as frictionless as possible.
Testimonials

November 19, 2021
Rebecca Coleman
Not much for phone calls so I filled out the online form for junkcarsus. Got right back to me and since they already had my info gave me a price right then. Scheduled a time for later that day and the whole thing was done.

November 30, 2021
Alexandra Young
I have used junkcarsus.com services twice before and the third call was no different. Totally recommend cars just for their prompt, fast and friendly service that's light on the pocket!

November 29, 2021
Michael Richardson
Had the same car for years and it just kept breaking down. Finally broke down on the side of the road and it was the last straw. Junkcarsus team showed up right where the car broke down in like 45 minutes, gave me cash and took the car. Way better than me paying to tow away a car I did not even want anymore!

December 24, 2021
Julia Kelly
Thanks to Junkcarsus I got rid of my worn-down car in a jiffy. These guys are fast, efficient and totally within budget too. I was pleasantly surprised to see them pull out the car radio and speakers and hand it to me before tow-off!

November 9, 2021
Victoria Sanchez
Fast, easy and simple! It is the second time I've used Junkcarsus.com and the service was just as smooth. Definitely my go-to car removal service!

January 1, 2022
Christian Murphy
My trailer needed to be dumped and I just couldn't find the time to drive it to the junkyard myself. Called Junkcarsus on a whim and it was great how they managed to respond and get the job done in just a day's time. No complaints about the service!

November 14, 2021
Timothy Thomas
My last car did not pass smog and the quote I got to fix it was through the roof. Figured it was time to just get something else and figured I couldn't sell it or trade it in without smog. Called Junkcarsus and they gave me a fair price and the whole thing was done the same day.

November 12, 2021
Hayden White
These guys were simply awesome. I had an old beater that I did not know what to do with. I gave them a call and they made me an offer right then on the phone. The best part was that they were able to come out that very day and take away my car. Simply amazing!

November 26, 2021
Evan Gonzales
I needed to get my old hatchback removed from backyard but there was no way I could do it by myself. Full credit to the Junkcarsus team to manage the entire process with me on call at a time convenient to me and causing no trouble to our family!
Recently Purchased Vehicles
Check some of our projects to know how we help businesses solve their challenges
1968 Dodge - Ram 2500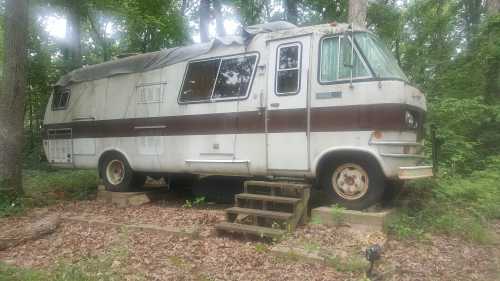 Service date:
December 30, 2021
2004 Mazda Mazda3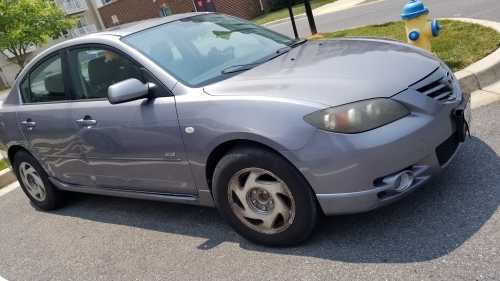 Service date:
December 19, 2021
2004 Cadillac DeVille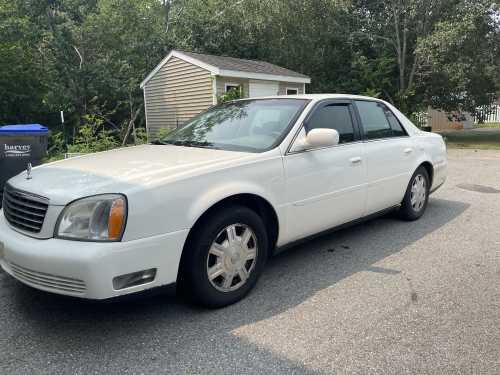 Service date:
November 28, 2021
Service area:
West Virginia
1995 Ford - F-350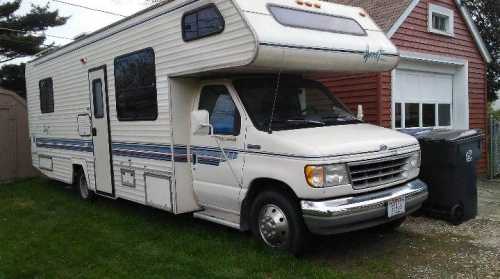 Service date:
November 25, 2021
2001 Jeep Grand Cherokee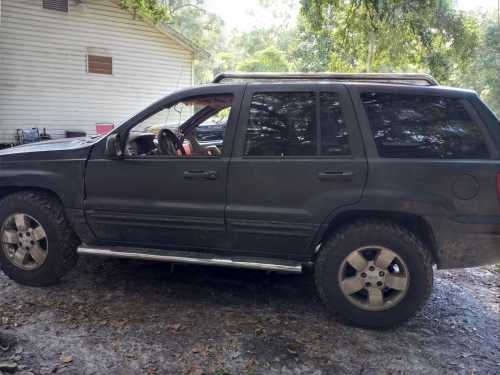 Service date:
November 16, 2021
2009 smart ForTwo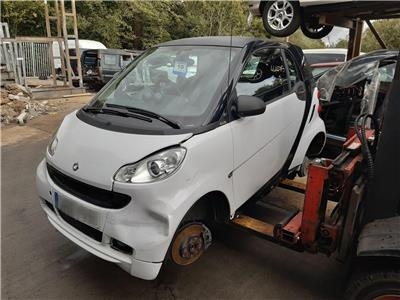 Service date:
December 9, 2021
Service area:
Rhode Island
1984 Ford - E350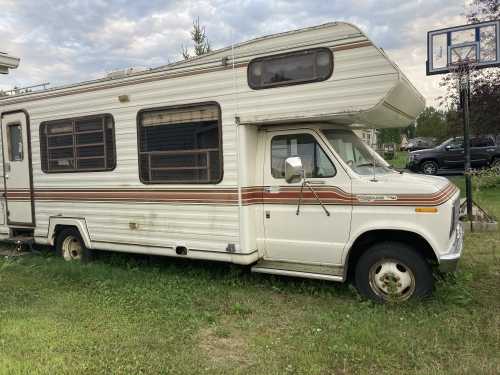 Service date:
December 11, 2021
1974 Chevrolet Cobalt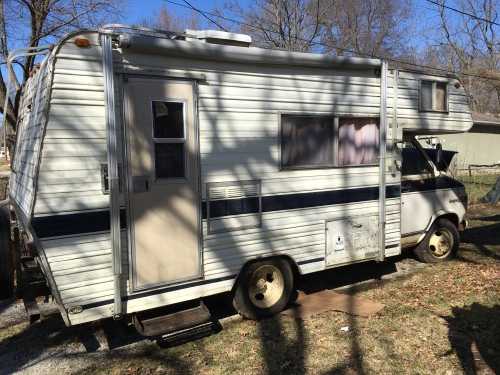 Service date:
November 4, 2021
Junkcarsus — your friendly
local junk car removal
company
We are a trusted company specializing in the pick-up and clearing out of junk cars. Our friendly approach to customer service and inquiries is our main calling card. We can proudly say that in our almost 30 years of operation, we have not seen a junk car, truck, or van that we did not like. We can assure you that we offer the best deal for cars in any condition — it can be running, complete dead beat, or an absolute clunker. We are confident that we can work out a deal that is fair.
For a free assessment, you can contact us through our many channels. We offer free towing and pick up, top dollar for your vehicle, and complete support throughout the process, so you don't have to stress out with paper works.
JunkCarsUs — your top trusted junk car buyer.