Free Junk Car Removal Services
Free Junk Car Removal Services
Our safety conscious professionals provide quick junk car pickup and removal services.
Call us now
(855) 547-1550
Receive a guaranteed highest price quote for your junk car by filling in the form online.
Do you have a vehicle that's just sitting in your lot or garage? Maybe it's there because it's too old and you don't have the spare parts to fix it?
Or, maybe your car had the unfortunate luck to be submerged in flood or was severely damaged by accident.
In any case, this means your vehicle can be considered as a junk car.
An surely you want to junk it for good cash.
Call now (855) 547-1550
We'll Haul Away Your Junk Car Today!
Call Us
We answer ASAP, in merely seconds. We'll talk a little about your car so we could make a quick offer depending on the info.
Get an offer
As quickly as we get all the necessary info we'll make you the best offer. Free towing. Free paperwork. Same day pick up.
Make an appointment to get cash
All you need to do is give us your car and get the money on the appointed day and time.
The term "junk cars" refers to non-running cars, vans, and trucks that are intentionally kept on private property.
You may be holding on to it because you think you can have it repaired, or you can scrap it for cash. Whatever your reason, we assure you that your car would continue to drop in value as rust and corrosion eats it up. This is why most owners grab our junk car removal for cash service. Our instant quote proposal, same-day pick-up, and free junk car removal service have solved thousands of junk car problems.
Benefits of hiring junk car removal experts
When going for a long drive, and your car suddenly stopped, towing services can cost you a hefty amount. If you're lucky and your car broke down about 40 miles from your home, you'll spend about $125 to $275 for towing. For distances farther than 100 miles, be prepared to fork out up to $600. If your car insurance does not cover towing as part of their roadside assistance, this unexpected cost can put you in a bind.
If the vehicle can't be patched up enough for you to get home and you don't have enough cash (or if you feel that it's not worth it) for towing, dial our number, and we will gladly help you out. Our free towing service ensures that you don't put out any cash, and our generous buy-now offer for your inoperable car will net you a hefty sum.
If you have a rusty car in your yard, it can be difficult to dispose of it without spending on towing. You can't throw it out as garbage, and letting it sit in your yard will just make it a health hazard. It may seem that you are stuck with a worthless item, especially if it resembles a rust bucket more than a car. Call us, and we will give you a fair offer with free pick up and towing. You not only save on clearing-out costs, but you stand to earn a few extra bucks.
Lastly, by allowing us to pick-up your junk car — you are actually helping out the environment. You only notice the rust and corrosion, but your junk car poses a significant threat.
Aside from metal and tires, the most environmentally hazardous parts of junk cars are the brake and battery fluids, antifreeze, and engine oil. On average, a junk car will have 10 to 20 liters of these fluids combined.
Imagine if those fluids start to seep out and pollute your garage floor or lawn. To avoid this, seek our help, so we can immediately pick up your junk car before it causes any harm. Our eco-friendly process will ensure that your vehicle is scrapped and recycled responsibly without harming the environment.
Our Values
Free Pickup
Agreeing to the terms of our negotiation gives us all the responsibility for the junk car removal pick-ups. Our service gives you the perk of getting all these for free. We are a scrap vehicle buyer who does the job without unnecessary charges while giving you the best offer for your junk car.
Same Day Service
Our team is standing by and ready to spring into action. If you have a clunker of a car that you want to be rid of, we will gladly swoop in and take it off your property. Just say the word, and your junk car problem will be done within the day. Give us a call, and we will be right there to help you junk your truck for the best price.
Highest Pricing Guaranteed
Along with our junk vehicle removal services, we give the Highest Price to the car you are disposing of. You are throwing it anyway; why not get some cash in return? Plus, you won't even have to lift a finger, and we will fulfill all the heavy duties for you!
Free Paperwork
We cover all the requirements necessary for the turnover of your junk car to us, as well as the transfer of ownership. As we offer you a junk car removal service, we commit to the transparency of our transaction. You just need to sign, and the rest of the work is ours.
High Standards
We established our company almost 30 years ago. We would have never gone this far if it wasn't for our team of professionals over the years. We are very lucky to have a team of trained car experts on our staff dedicated to providing the best customer experience.
Customer Service Satisfaction
Being a 24-hour junk car buyer, we have produced a contact line service that you can depend on. Through this initiative, clients will no longer have to go directly to our physical office nor wait for working hours because we are responsive at any time of the day. Your queries and initial needs will be catered by our team of well-trained representatives.
Find out what your Junk car is worth in seconds. Fill out information below:
Enjoy
same-day junk car removal
Since you're visiting this page, we assume that you have a junk car problem in your hands. If your vehicle is sitting on an open lot, constant exposure to the sun and rain will accelerate the car's depreciation. Don't waste another day. Get in touch with us by emailing us or calling our number to avail of our junk car removal service in your area.
We will gather your car's information and pictures and send you a proposal to buy your junk car. Our experts will prepare an easy-to-understand proposal to exchange your junk car for money. We assure you that our offer is the best you can get, and we accept any vehicle despite the condition. It can be a total rust bucket, and we will still offer you some money on top of the free towing service and junk vehicle removal. You get to clean out your yard or garage, and you pocket some cash — it's a win-win situation.
Junk car removal without title
When your junk car is sitting for years, it's very easy to misplace or forget where you hid the car's title. When this happens, owners find it difficult to sell their cars, and often, they are led to believe that they have no choice but to give the car away for free or dump it in a nearby junkyard. However, there are ways to sell your car without a title or to get a replacement one.
But with JunkCarsUs, no title — no problem.
One of the big advantages of getting our junk car removal service is that we take care of all the leg work. You wouldn't need to line up at the DMV to file the forms personally. If you avail of our service — we will take care of everything.
Selling a non-titled car is possible in most states, especially if you use a junk car removal service like us because we know how to get all the requirements.
Depending on the situation and where your car is located, we will need a few items like proof of ownership, transfer of ownership, a notarized contract of sales, and your driver's license. Our team will guide you through the junk vehicle removal process to make it as frictionless as possible.
Testimonials

August 31, 2021
Cody Jackson
Had an old car to sell but did not want to do a private sale with strangers coming to my house. Called up Junkcarsus and they gave me the price on the phone and it was way better than car dealers I called who kept trying to get me to buy another car from them.

August 3, 2021
Dylan Perez
Great prices, same-day service, and friendly staff from Junkcarsus.com get a 5-star rating from me : )

August 24, 2021
Jaden Sanchez
Prompt and efficient junk removal services – they were the only service that agreed to remove my beaten up Toyota that's been occupying space after the accident!
July 24, 2021
Antonio Morris
My old car was so beaten down I didn't think even a car removal company would bother with it. Junkcarsus.com team really does mean it when they say they remove all kinds of cars. Thanks, guys!

August 15, 2021
Jake Scott
Full points for punctuality! Through the entire process, Junkcarsus.com was easily accessible and prompt in their response time. Thanks team for your great service!

July 4, 2021
Grace Flores
I was worried that when I went to a dealer, they were going to give me a super lowball price for my old car. Just out of curiosity, found Junkcarsus website and send them an email. They called me back and I was amazed at the high price they offered plus they came out and picked it up that very day and gave me a cash!
August 7, 2021
Sara Bryant
My 19 years old Chevy had been in three different accidents. When I started making calls to see if I could sell it, most people would not give me the time of day. As a last resort, I called Junkcarsus.com and was amazed that not only were they willing to take my car, they gave me a great price for it. The pickup process itself could not have been easier!

August 4, 2021
Carter Bell
Had a car with a dead engine and four flat tires and did not think anyone would give me a dime for it. Called junkcarsus and they offered a pretty decent price. Really friendly on the phone. No salesman pressure, just straightforward and quick!

July 7, 2021
Jocelyn Rodriguez
A friend recommended Junkcarsus.com over dinner and little did I know my broken down Corolla would be taken away the very next day. Their prices aren't heavy at all. I would recommend them henceforth.
Recently Purchased Vehicles
Check some of our projects to know how we help businesses solve their challenges
1995 Audi S6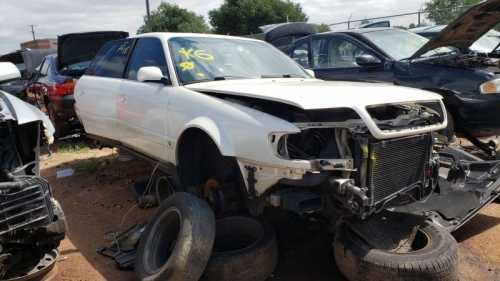 Service date:
August 24, 2021
Service area:
Massachusetts
2015 Cadillac ATS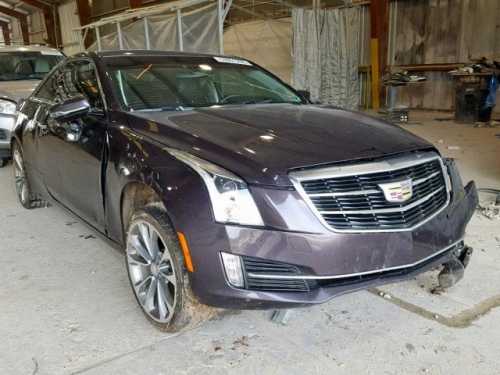 Service date:
August 31, 2021
2004 Ford Crown Victoria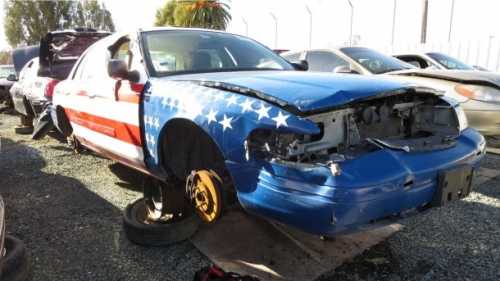 Service date:
July 7, 2021
1995 Chevrolet 1500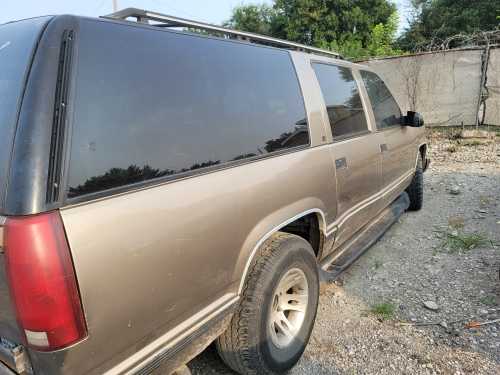 Service date:
July 15, 2021
Service area:
Mississippi
2011 Chevrolet Camaro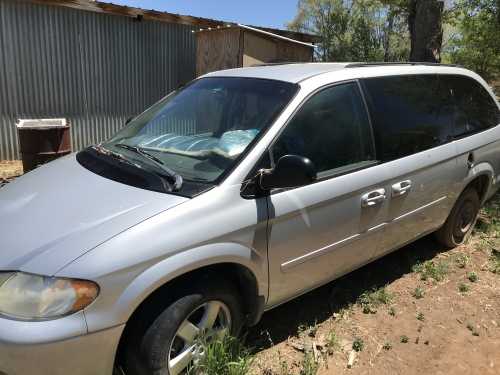 Service date:
July 20, 2021
2001 Pontiac Firebird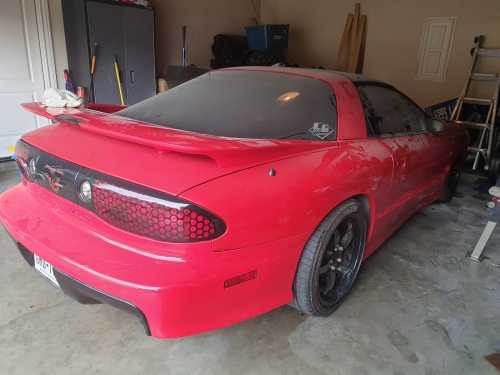 Service date:
July 11, 2021
1976 Dodge W150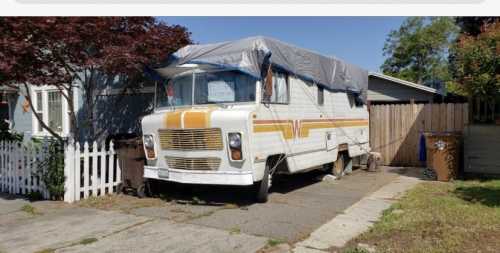 Service date:
August 5, 2021
2000 Ford Taurus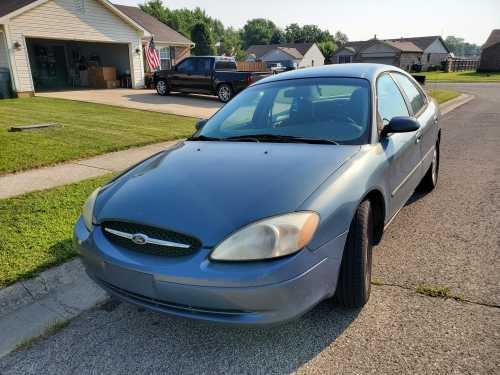 Service date:
July 22, 2021
Service area:
Massachusetts
Junkcarsus — your friendly
local junk car removal
company
We are a trusted company specializing in the pick-up and clearing out of junk cars. Our friendly approach to customer service and inquiries is our main calling card. We can proudly say that in our almost 30 years of operation, we have not seen a junk car, truck, or van that we did not like. We can assure you that we offer the best deal for cars in any condition — it can be running, complete dead beat, or an absolute clunker. We are confident that we can work out a deal that is fair.
For a free assessment, you can contact us through our many channels. We offer free towing and pick up, top dollar for your vehicle, and complete support throughout the process, so you don't have to stress out with paper works.
JunkCarsUs — your top trusted junk car buyer.