We Buy Fire-damaged Cars
We Buy Fire-damaged Cars
Same-day pick-up available.
Free towing. No paperwork
We buy junk cars in any condition
Same day service available! Price quote guaranteed!
Top dollar paid for your vehicle!
Examples of our junk car estimation
| Vehicle | Minimum Paid | Maximum Paid |
| --- | --- | --- |
| Ford - Van, 1987 | 350 | 750 |
| Volkswagen Beetle, 1975 | 250 | 2200 |
| Pontiac Grand Am, 2003 | 325 | 1750 |
| Jeep Cherokee, 2003 | 350 | 1750 |
| Dodge W150, 1976 | 350 | 1300 |
| Chevrolet 1500, 2004 | 350 | 1900 |
| Ford Explorer Sport Trac, 2003 | 575 | 2300 |
| Hummer H2, 2008 | 750 | 4750 |
| Saturn SC, 2001 | 275 | 1900 |
| Chevrolet TrailBlazer, 2001 | 475 | 2900 |
| Ford - F-250, 2005 | 550 | 3700 |
| Toyota Cressida, 1986 | 225 | 1200 |
| Audi A8, 2001 | 375 | 975 |
| Mitsubishi Montero, 1990 | 350 | 1750 |
| Ford Econoline Vans, 1981 | 250 | 750 |
| Dodge Caravan, 2007 | 250 | 1800 |
| Ford Crown Victoria, 2004 | 250 | 3200 |
| Chevrolet - Silverado 2500, 1985 | 550 | 3200 |
| Honda Accord, 1991 | 375 | 2750 |
| Ford Aerostar, 1995 | 375 | 1275 |
| Nissan Maxima, 2006 | 325 | 1900 |
| Jeep Grand Cherokee, 1997 | 325 | 1975 |
| Scion xB, 2006 | 275 | 975 |
| Honda Civic, 2001 | 325 | 2100 |
| Ford Explorer Sport, 2003 | 400 | 1500 |
| Lincoln Continental, 1964 | 200 | 875 |
| Cadillac DTS, 2006 | 350 | 2100 |
| Chevrolet Traverse, 2008 | 375 | 4175 |
| Cadillac Seville, 2002 | 475 | 1400 |
| Saturn Ion, 2005 | 325 | 1900 |
| Ford - E350, 1988 | 450 | 1850 |
| Saturn Ion, 2007 | 350 | 1900 |
| Honda Civic, 1993 | 250 | 1100 |
| BMW - 328, 2006 | 275 | 1900 |
| Honda Pilot, 2003 | 325 | 1750 |
| Subaru Impreza, 2006 | 325 | 1900 |
| Ford Windstar, 1999 | 350 | 3500 |
| Volkswagen CC, 2012 | 375 | 1900 |
| Jeep Cherokee, 2007 | 450 | 3690 |
| Chevrolet Express Vans, 1986 | 425 | 1100 |
| Honda Passport, 2004 | 325 | 1900 |
| Subaru Forester, 2000 | 350 | 2900 |
| Chrysler LeBaron, 1985 | 375 | 1350 |
| Toyota Pickup, 1991 | 475 | 2900 |
| BMW - 545, 2005 | 375 | 4250 |
| Cadillac CTS, 2004 | 375 | 2200 |
| Chevrolet Camaro, 2011 | 250 | 1800 |
| Toyota Camry, 1999 | 350 | 1900 |
| Volkswagen Passat, 2006 | 300 | 2100 |
| Chevrolet Impala, 1971 | 250 | 1200 |
Recently Purchased Vehicles
Check some of our recent pickups in your area
1985 Chrysler LeBaron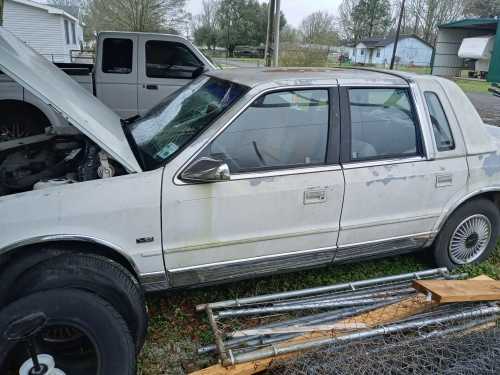 Service date:
March 18, 2022
1967 Lincoln Continental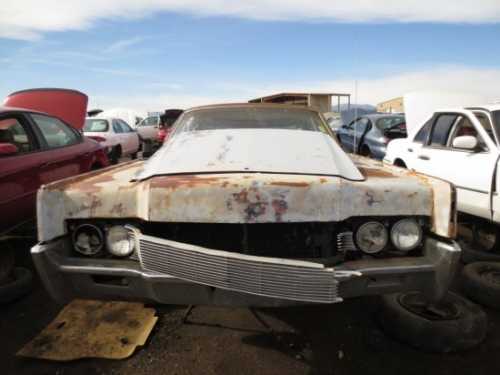 Service date:
March 7, 2022
2012 Chrysler 200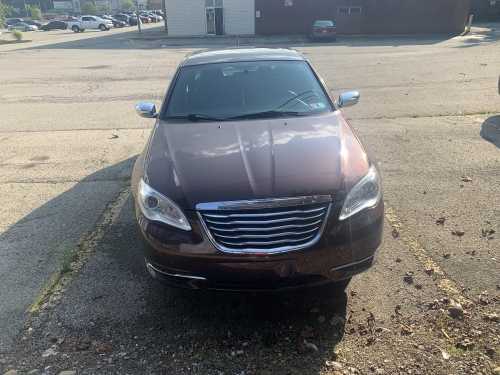 Service date:
March 5, 2022
2013 Chevrolet Caprice Classic
Service date:
April 20, 2022
2005 Chrysler Sebring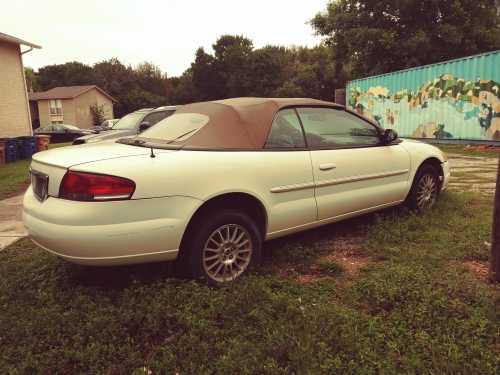 Service date:
March 15, 2022
1988 Ford - E350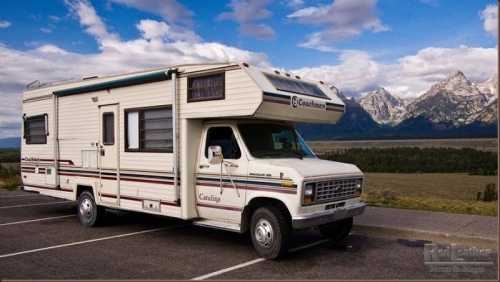 Service date:
March 18, 2022
2001 Chevrolet Malibu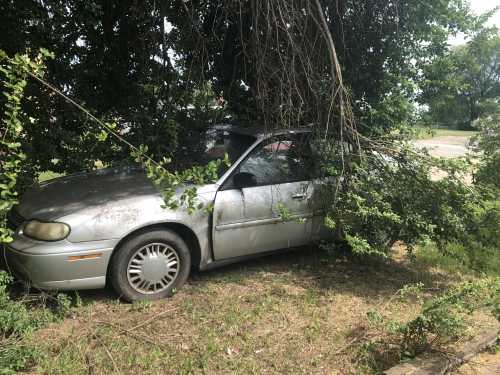 Service date:
March 20, 2022
Service area:
West Virginia
1985 GMC 3500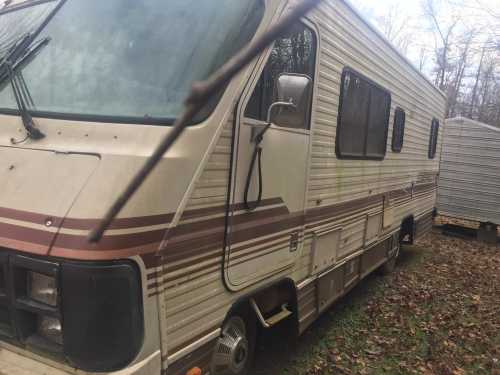 Service date:
April 7, 2022
Service area:
South Carolina
Rather get the scrap car value of your car over the phone? No problem!
If your car was destroyed in a fire, Junkcarsus is the easiest way to sell it. We'll ask you some questions about how much damage there is and make an offer over the phone for cash on the spot!
Plus, with our free tow service, getting rid of that burned vehicle has never been easier. Call us today to get started because we pay cash for burnt cars.
Sell Your Burned Out Car Fast and Easy
Think your car is a complete loss because it caught fire? Not true! We at Junkcarsus can buy any totaled vehicle, no matter what happened to it.
You've already suffered an awful loss when your car burned. Don't suffer any more losses when you sell a car damaged by fire the wrong way — we at Junkcarsus know that all cars are worth something and want yours now!
Sell your fire-damaged car to us, and you'll see that we have an easy process. Just call (855) 547-1550 and our friendly staff will get all the details. They will ask for the model and type, the incident that led to the fire accident, the police report if available, and proof of auto ownership are some of the information that they will ask from you. Kindly provide pictures of the fire-damaged vehicle, the more pictures the better so we can better assess the value remotely.
If you provide all the information, you will receive an instant offer right on the call. If you accept, we can arrange the best time to pick up the burned vehicle and pay you cash.
Get in touch with us
Wondering how to sell your crashed car with Junkcarsus? If you want to sell your broken car for cash, simply give us a call or fill out our online form. Let us know the make, model, mileage, and condition of the car.
Get an instant offer
Once we have the information about your non-working, damaged, or broken vehicle, we will instantly calculate your quote. There are no hidden fees, no surprise costs, and no markdowns. The price we give you over the phone is the price we will pay you.
Make a pick-up appointment
Free pick-up. Free paperwork. Our friendly staff will set up a time to come to you. We will take a look at your car to verify the details you gave us about your car and pay you cash. We buy your crashed car and take it away all in one day. Simple as that.
Same-Day Pick-Up. No Fees. No Paperwork. Fast and Easy Cash for Your Burned Car
If you think your car is worth less than $500, you can consider scrapping it instead of selling it. A burnt car could have a serious frame and engine damage that makes the vehicle unusable. We recommend calling a certified junk car buyer like us to weigh your options to get cash for burned-out cars.
Granted, there are not many burned-out car buyers out there, so you might be thinking about scrapping and recycling the vehicle for cheap parts. In fact, scrapping may be an option if your car has parts that can be useful to a car restoration effort.
When you're ready to get rid of and sell a burnt car, a junkyard is the last resort. They usually value a burnt car next to nothing and are typically reserved for people who just want the removal of the old or burned car even without financial gain. Junkyards can be a solution to this and tow away your car, but most might even charge you for it! Especially if the axles are stuck and it's a pain to tow. Taking away any potential value from that vehicle and leaving you between $100-$200 behind as compensation.
Selling your burned car to us will undoubtedly be the best option for you. We can confidently say that we can offer the best deal in town — plus, you don't have to worry about an expensive towing cost, paperwork, long discussions, or price haggling.
Our Values
Customer Service Satisfaction
As soon as you reach us, you will be welcomed by our friendly customer service team. Our reliable 24-hour junk car buyers will answer your inquiries anytime. No more hassle waiting for the working hours because our customer service team is responsive throughout the day.
Free Paperwork
Entrusting your car to our junk car removal service gives us the responsibility to handle everything, including the transfer of ownership. The only participation we need from you is your signature. Our service is equipped with transparency so that you won't be experiencing unwarranted surprises!
High Standards
Being in the business for 30 years, our team of professionals works to meet your needs. Your junk cars will be handled securely, safely, and professionally.
Highest Pricing Guaranteed
If you are looking for the Highest Price for your junk car, our company is your right choice. Instead of paying for towing services or junk haulers to remove your junk car, we will pay you top dollar instead.
Same Day Service
You might be thinking that the same-day service is too good to be true, but that's how we work! We know that junk cars can be a health and hazard problem, not to mention an eyesore. So we want to rid you of this burden as soon as possible.
Free Pickup
We won't charge you for the junk truck pick-up or towing. These perks are provided as soon as you agree to your junk car's price. This initiative is part of our top-notch service to you. We don't just offer the highest price for your junk cars, but we also provide for the smoothest junk car transaction.
Find out what your Junk car is worth in seconds. Fill out information below:
Top Burned Out Junk Car
Disposal
Service — Junkcarsus
We buy burnt cars! Cash in your pocket quickly for any damaged and junk car! Junkcarsus is the easiest way to sell a burned vehicle in the USA. Our friendly staff will ask you a few questions about your car and how it was affected by fire damage, then make an instant offer over the phone for cash — no waiting or tire-kicking necessary.
If you sell a burned-out car to us, all that's left is choosing when they'll tow away your smoky ride at our expense, totally free of charge.
Testimonials

April 27, 2022
Alexandra Young
I have used junkcarsus.com services twice before and the third call was no different. Totally recommend cars just for their prompt, fast and friendly service that's light on the pocket!
April 27, 2022
Antonio Morris
My old car was so beaten down I didn't think even a car removal company would bother with it. Junkcarsus.com team really does mean it when they say they remove all kinds of cars. Thanks, guys!

April 25, 2022
Rachel Clark
My car had all sorts of electrical and mechanical problems that seemed to keep it in the shop more than I drove it. I tried to sell it but everyone was freaked out when they heard about all the problems I had with the car. Tried this company and not only did they not care about any of that, but they also gave me a reasonable price for the car and hauled it away the same day I gave them a call!

March 6, 2022
Alexandra Price
When my RV finally stopped running, I really did not know what to do with it. It seemed stupid to pay somebody to come to pick it up and salvage it for me so I did some research. Found this removal service and filled out an online form. Within minutes they had called me back with an offer for my car and picked it up that very day. Great service!

March 2, 2022
Taylor Butler
Had a car that was cosmetically ok but needed a new engine. Figured I would eventually get around to it but after a couple of years sitting in my driveway I gave up. Got in touch with junkcarsus reps, and they took it off my hands including taking care of all of the paperwork!

April 19, 2022
Jake Scott
Full points for punctuality! Through the entire process, Junkcarsus.com was easily accessible and prompt in their response time. Thanks team for your great service!
March 10, 2022
Mason Diaz
Junkcarsus team noted that I left mechanics kit and speakers in my old van and handed all the stuff to me before taking my car. That's what I call attention to the details. Thank you, guys!

April 23, 2022
Michael Richardson
Had the same car for years and it just kept breaking down. Finally broke down on the side of the road and it was the last straw. Junkcarsus team showed up right where the car broke down in like 45 minutes, gave me cash and took the car. Way better than me paying to tow away a car I did not even want anymore!

April 18, 2022
Samuel Ross
Had an old car that was junk that that needed to be gone. Junkcarsus showed up in 30 minutes, jump-started it, and then towed it out. Gave me a fair price and did the whole thing in about 10 minutes!
FAQ
What should I do with a burned-out car?
If you don't think the real value of your fire-damaged auto will exceed $500, you might consider scrapping it instead of selling it. A vehicle after a fire can have significant damage to critical parts so that it is no longer drivable and running. In this case, the right decision is to sell the junk automobile to a junkyard in order to get money for it and buy a new one. You can scrap your car for parts if some of your burned-out vehicle's components can be reused. JunkCarsUs is an experienced fire-damaged car buyer and an advanced company that specializes in buying scrap cars in any condition, including burnt ones, providing a full range of services and the best prices in the auto market.
How can I sell my burned-out automobile?
If it seems to you that your junk car is no longer worth anything after a fire, this is not true. We buy any auto, regardless of its condition and what happened to it. Contact us by call, message, or email and provide our specialists with all the details about the vehicle and the incident. We will need the year, make, model, and condition of the vehicle, proof of ownership, as well as a description of how the car burned down. Our company offers free car pick-up services and immediately pays you cash for your junked vehicle.
How can I get the most money for my fire-damaged auto?
The average price for junk automobiles is typically between $300 and $500. However, you can increase the value of your fire-damaged car in order to sell it as profitably as possible. First, you must fairly estimate the condition of your car or SUV, establish its worth, and find out the real amount of cash you can hope for. Then you should select a junkyard that offers great deals and doesn't drive down the price of fire-damaged vehicles. Do not choose private sales, hire a reliable and professional company that specializes in buying junked cars. JunkCarsUs will offer you the most money and the most favorable conditions on the market.