We Buy Cars With Blown Engines
We Buy Cars With Blown Engines
Our safety conscious professionals provide quick junk car pickup and removal services.
Call us now
(855) 547-1550
Receive a guaranteed highest price quote for your junk car by filling in the form online.
You Can Sell Your Car with a Blown Engine Here!
Do you have a car with engine problems and the cost to get it running again just does not make sense?
Don't waste your money and time because we pay cash for cars!
We offer offer same-day FREE pick-up and all the paperwork done.
Get in touch (855) 547-1550
When you get in touch with us we walk you through the steps to sell your car with a bad engine.
So if you are looking to sell that car that does not run for money and wondering who in my area can help...
We can say that you will get the top dollar paid for your car.
How Can I Quickly Sell My Car With Blown Engine?
Start by getting in touch with us
You want to sell your car with engine problems for cash and we want to buy it. Call us and give us a little bit of information about your car so we can make you a quick and great offer.
We make you an instant offer
Yes, we offer same day services, so that your car with a bad engine can go from being a huge problem to money in your pocket today!
We schedule your pickup appointment
Free pickup. Free paperwork. We take great pride in our friendly and knowledgeable customer service staff. They are ready right now to walk you through the entire quick and simple process of getting your cash for your car with a blown motor.
Who Buys Cars With Blown Engines Near Me? Junkcarsus Does
We can get your car sold quickly and easily.
Even if you are asking yourself if you can sell your car even with a bad engine do not worry because that is no problem.
Lots of people sell damaged cars to us or non-running cars with all sorts of issues and problems and still get the money.
Do not let your car that has this type of extensive damage become a burden.
Give us a call and let us pay you!
Our Values
High Standards
We seek the best standards in junk vehicle removal services so as to meet your needs. We are composed of enthusiastic and well-experienced professionals who will be handling your junk cars, as well as appraise your car.
Customer Service Satisfaction
Our company is proud to be composed of a team of proficient customer service representatives tasked to delve into your inquiries about our car junk services. Our team is even prouder as we are your 24-hour junk car buyers. You can reach us as soon as you need our service without the hassle of waiting for an opening time.
Free Pickup
We are offering you a price for your junk car in consideration of all the costs and expenses that's present in our negotiation. We won't charge for the junk car removal; we are servicing you for free! And the bonus is not only for the removal, but also for the pickup. You won't be paying for junk car's pick up. It's free!
Free Paperwork
Our junk car removal service wants no hassle on your part. This is why we can help administer of your requirements for the disposal of your junk cars. The transfer of ownership will be taken care of by our personnel - we will only be needing from you is your signature. You won't have to worry because the paperwork will be handled with transparency and sincerity from all of us.
Highest Pricing Guaranteed
Along with our junk vehicle removal services we give the Highest Price to the car you are disposing of. You are throwing it anyway, why not get some cash in return. Plus you won't even have to lift a finger, we will do all the heavy lifting for you!
Same Day Service
If your car has sentimental value and you have mixed feelings about selling it, don't worry! Our team moves so fast that you won't have time to be sad. We can pick up your car the same day that we do the deal.
Find out what your Junk car is worth in seconds. Fill out information below:
Call Junkcarsus.com First If You Have a Car You Want to Sell
Selling a car with a blown engine with Junkcarsus.com could not make the process any simpler. We have over 30 years of experience in this field, and because of that, we guarantee a car-selling process you will absolutely love.
A top-notch team. We pride ourselves on our entire staff of well-trained, knowledgeable professionals. They are ready to get started on your salling process and get you scheduled with an appointment at your location at the time that works for you.
An entirely transparent experience. We do not employ any gimmicks or underhanded practices. So when we make you an offer, we stand by that offer and pay you that amount in cash guaranteed!
Fast service. You probably do not want that problem on your hands for one more minute than absolutely necessary. That is why we are here to buy your car the very same day you get in touch with us.
Testimonials
November 16, 2020
Caroline Wright
Was moving out of state and there was no way I was going to pay to get my old beater registered somewhere else and that's assuming it could even make that long of a drive without breaking down along the way. Needed to get rid of it quickly and Junkcarsus came through in a big way.

October 9, 2020
Lily Jones
Satisfied with Junkcarsus from the first call to the pick-up and formalities. No fuss service. Our garage finally has some breathing space now after sending off the old Yaris. Thank you!

October 5, 2020
Rebecca Coleman
Not much for phone calls so I filled out the online form for junkcarsus. Got right back to me and since they already had my info gave me a price right then. Scheduled a time for later that day and the whole thing was done.

October 3, 2020
Sebastian Green
The cost to keep repairing my old truck just did not make sense due to its age. After short googling I found Junkcarsus. It was unbelievable how quick and easy the process was. Add to that a fine price on a car I got. I really didn't think I was going to get a dime out of, thank you!

December 1, 2020
Jocelyn Martin
Good service at workable costs! Dave was prompt with the paperwork and handled questions with a smile. Would recommend to everyone.

November 18, 2020
Destiny Morgan
We were moving states and needed to get rid of an old RV. With a dilapidated body, I knew I'd get no salvage value. Junkcarsus got the paperwork done and drove it off in a jiffy. Thanks to such prompt service in the nick of time!

October 19, 2020
Ella Russell
My car was stolen and when it was found and returned to me it was a total disaster. Rather than spending a century and a half of trying to get it back in shape I called Junkcarsus.com to see if they would take it off my hands. They asked me a little about the car and then made me an offer. The price and the service could not be better!

November 17, 2020
Gabriel Barnes
Gave these guys a call on a Saturday to get my old truck taken away. They were there in a couple of hours and took it away right then! Super professional and easy to deal with. Seriously if I would have known how easy it was I would have called junkcarsus a whole lot sooner.

October 26, 2020
Jason Wright
My son's old van needed to be discarded and I finally got down to doing it. I called many car removers but found Junkcarsus' package and interaction the best. Their prompt service didn't disappoint at all! Thank you and I will definitely recommend you guys.
Recently Purchased Vehicles in
Check some of our projects to know how we help businesses solve their challenges
1995 Audi S6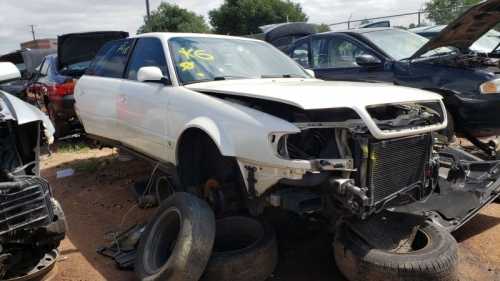 Service date:
December 1, 2020
2003 Chevrolet Camaro
Service date:
November 2, 2020
2000 Jeep Cherokee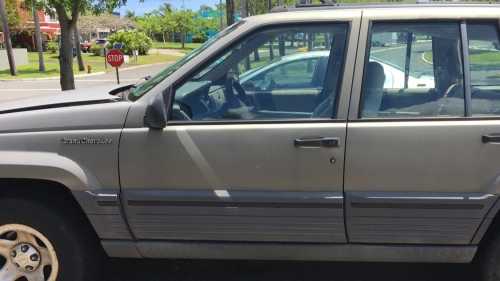 Service date:
November 6, 2020
1956 Buick Century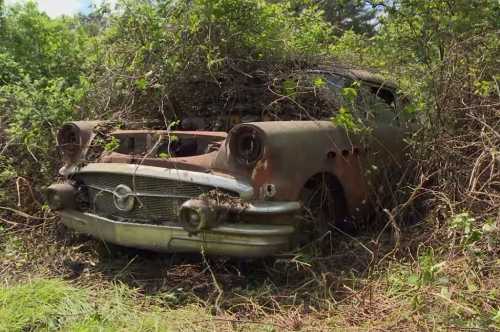 Service date:
October 11, 2020
Service area:
Connecticut
2012 Cadillac ATS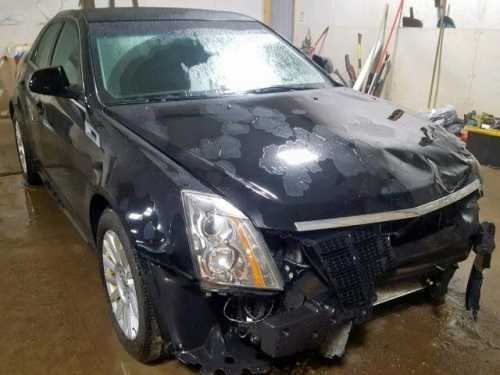 Service date:
November 12, 2020
Service area:
North Dakota
1967 Lincoln Continental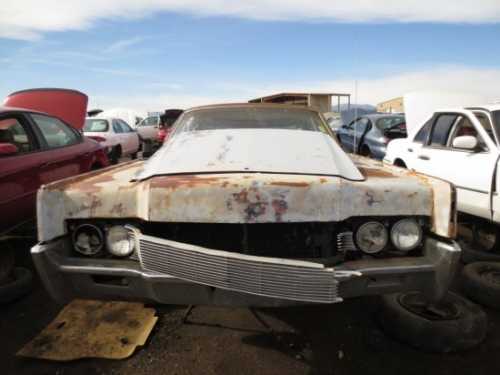 Service date:
December 1, 2020
Service area:
Mississippi
1971 Chevrolet Impala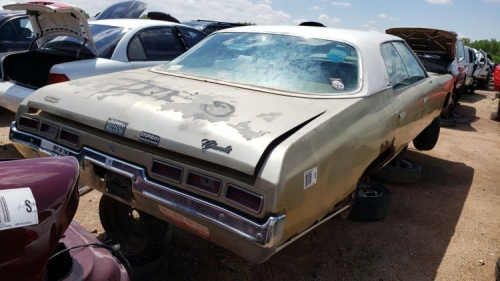 Service date:
November 20, 2020
2013 Chevrolet Caprice Classic
Service date:
October 25, 2020