We Buy Cars With Blown Engines
We Buy Cars With Blown Engines
Same-day pick-up available.
Free towing. No paperwork
We buy junk cars in any condition
Same day service available! Price quote guaranteed!
Top dollar paid for your vehicle!
Examples of our junk car estimation
| Vehicle | Minimum Paid | Maximum Paid |
| --- | --- | --- |
| Ford Bronco, 1996 | 450 | 3700 |
| Toyota Cressida, 1986 | 225 | 1200 |
| Honda Pilot, 2003 | 325 | 1750 |
| Chevrolet 1500, 1979 | 400 | 1900 |
| Chrysler Sebring, 2002 | 325 | 1900 |
| Dodge Van, 1974 | 375 | 950 |
| Volkswagen Jetta, 2006 | 350 | 1200 |
| Volkswagen Beetle, 1975 | 250 | 2200 |
| Chevrolet 1500, 2005 | 375 | 975 |
| Ford - F-450, 1995 | 375 | 2300 |
| Cadillac Seville, 2002 | 475 | 1400 |
| GMC Van, 2001 | 350 | 1900 |
| Lincoln Continental, 1967 | 200 | 900 |
| Ford Taurus X, 1990 | 325 | 1100 |
| Chevrolet S-10, 1972 | 350 | 1900 |
| Chevrolet Monte Carlo, 1975 | 275 | 1100 |
| Chrysler Avanti, 2002 | 375 | 1275 |
| Chevrolet Malibu, 2008 | 275 | 3750 |
| BMW 3-Series, 1977 | 250 | 3250 |
| Honda Fit, 1992 | 275 | 975 |
| Ford Mustang, 1979 | 250 | 1750 |
| Ford Mustang, 2019 | 2100 | 19500 |
| Chevrolet - Van, 1978 | 275 | 975 |
| Oldsmobile Cutlass, 1991 | 200 | 750 |
| Dodge Van, 1972 | 375 | 750 |
| Jeep Compass, 2007 | 375 | 3250 |
| Chevrolet Avalanche, 2003 | 450 | 3975 |
| Subaru Impreza, 2006 | 325 | 1900 |
| Ford Fusion, 2012 | 325 | 975 |
| Chrysler Sebring, 2004 | 350 | 1900 |
| Dodge Challenger, 2010 | 375 | 2400 |
| Ford Windstar, 2001 | 350 | 1900 |
| Ford - E350 Super Duty, 1995 | 375 | 1725 |
| Pontiac Sunfire, 2002 | 325 | 1750 |
| BMW - 320, 2007 | 325 | 1850 |
| Ford Econoline Vans, 1981 | 250 | 750 |
| Lincoln Continental, 1974 | 300 | 1900 |
| Chevrolet 3500, 1983 | 550 | 2750 |
| Ford Ranger, 1999 | 275 | 1600 |
| Chevrolet - Van, 2001 | 250 | 750 |
| Dodge - Ram 2500, 1968 | 450 | 3750 |
| BMW - 328, 2006 | 275 | 1900 |
| Chevrolet 1500, 1988 | 425 | 1100 |
| Buick Century, 1956 | 275 | 1900 |
| Chevrolet 3500, 1983 | 250 | 1950 |
| Volkswagen Beetle, 2003 | 275 | 1500 |
| Am General Hummer, 1994 | 375 | 750 |
| Kia Sedona, 2009 | 325 | 1900 |
| Dodge D150, 1977 | 475 | 1900 |
| Nissan Sentra, 2004 | 375 | 1600 |
Recently Purchased Vehicles
Check some of our recent pickups in your area
2007 Chevrolet Impala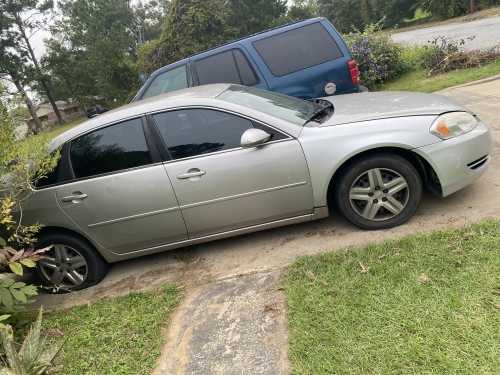 Service date:
May 11, 2022
2006 Cadillac DTS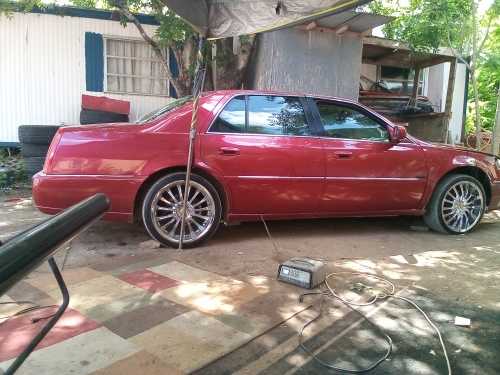 Service date:
May 31, 2022
2011 Ford Explorer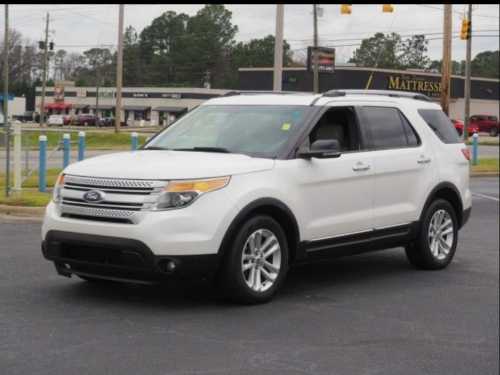 Service date:
May 19, 2022
1972 Chevrolet S-10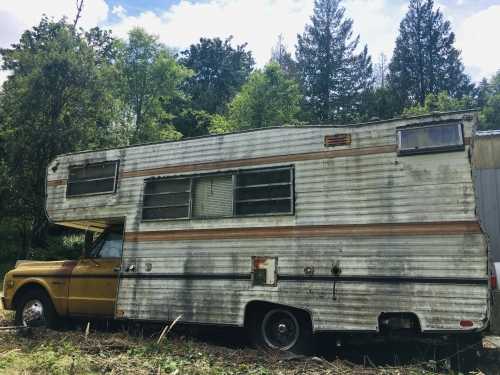 Service date:
April 4, 2022
2002 Pontiac Sunfire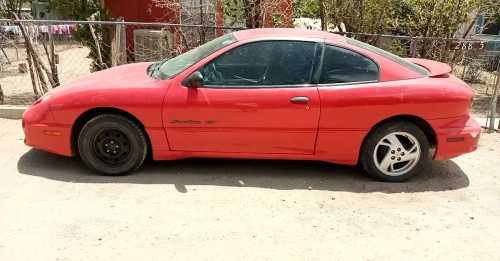 Service date:
April 20, 2022
2003 Kia Sedona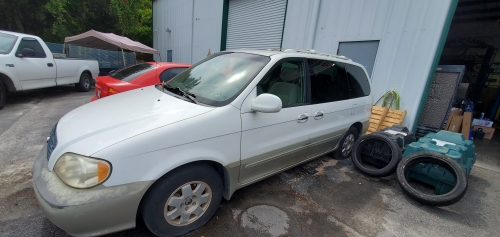 Service date:
May 6, 2022
1972 Dodge - Pickup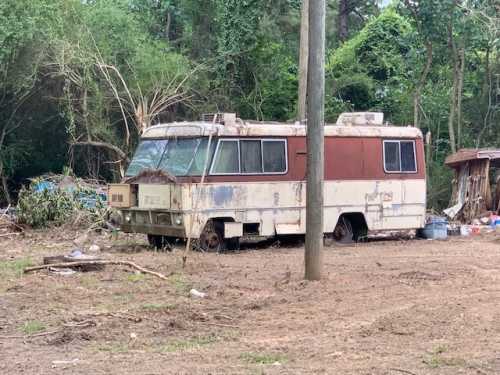 Service date:
May 6, 2022
2001 Honda Civic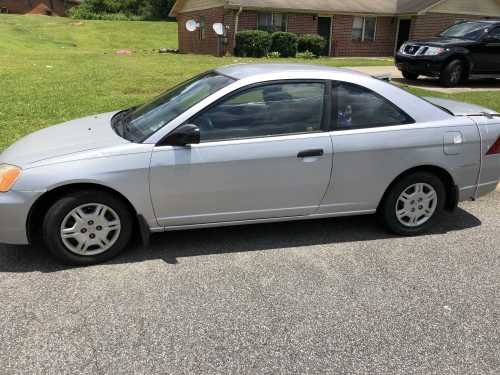 Service date:
April 25, 2022
Rather get the scrap car value of your car over the phone? No problem!
You Can Sell Your Car with a Blown Engine Here!
Do you have a car with engine problems and the cost to get it running again just does not make sense?
Don't waste your money and time because we pay cash for cars!
We offer offer same-day FREE pick-up and all the paperwork done.
Get in touch (855) 547-1550
When you get in touch with us we walk you through the steps to sell your car with a bad engine.
So if you are looking to sell that car that does not run for money and wondering who in my area can help...
We can say that you will get the top dollar paid for your car.
How Can I Quickly Sell My Car With Blown Engine?
Start by getting in touch with us
You want to sell your car with engine problems for cash and we want to buy it. Call us and give us a little bit of information about your car so we can make you a quick and great offer.
We make you an instant offer
Yes, we offer same day services, so that your car with a bad engine can go from being a huge problem to money in your pocket today!
We schedule your pickup appointment
Free pickup. Free paperwork. We take great pride in our friendly and knowledgeable customer service staff. They are ready right now to walk you through the entire quick and simple process of getting your cash for your car with a blown motor.
Who Buys Cars With Blown Engines Near Me? Junkcarsus Does
We can get your car sold quickly and easily.
Even if you are asking yourself if you can sell your car even with a bad engine do not worry because that is no problem.
Lots of people sell damaged cars to us or non-running cars with all sorts of issues and problems and still get the money.
Do not let your car that has this type of extensive damage become a burden.
Give us a call and let us pay you!
Our Values
Same Day Service
We treat each pickup as an opportunity to delight our customers. Our same-day service is just one of our many ways to show that we mean business. If you have a junk car for disposal, give us a call, and we assure you that your rustbucket will have a new home before the day ends.
Customer Service Satisfaction
We have managed to create a team of customer service representatives to handle your queries and needs. Our line isn't just open at a specific time of the day. We are your 24-hour service for junking a truck or any other vehicle! Now you know who to contact in case of an immediate need to dispose of your junk car.
Free Paperwork
Our junk car removal service assures you transparency and honesty as you entrust us to a deal. We won't be giving you a headache for any needless surprises. We give you a well-deserved upshot.
High Standards
We seek the best standards in junk vehicle hauling services to meet your needs. We are composed of enthusiastic and well-experienced professionals who will be handling your junk cars, as well as appraise your car. We are very proud of our team of experts who are determined to provide the best experience to our clients and find a fair price that satisfies both parties.
Free Pickup
During our negotiation, all costs and expenses are considered to give you the best offer. The best part is, we don't charge for the removal. The junk car removal comes as a bonus of our Royal service. Plus, the pickup of your junk car is free!
Highest Pricing Guaranteed
Along with our junk vehicle removal services, we give the Highest Price to the car you are disposing of. You are throwing it anyway; why not get some cash in return? Plus, you won't even have to lift a finger, and we will fulfill all the heavy duties for you!
Find out what your Junk car is worth in seconds. Fill out information below:
Call Junkcarsus.com First If You Have a Car You Want to Sell
Selling a car with a blown engine with Junkcarsus.com could not make the process any simpler. We have over 30 years of experience in this field, and because of that, we guarantee a car-selling process you will absolutely love.
A top-notch team. We pride ourselves on our entire staff of well-trained, knowledgeable professionals. They are ready to get started on your salling process and get you scheduled with an appointment at your location at the time that works for you.
An entirely transparent experience. We do not employ any gimmicks or underhanded practices. So when we make you an offer, we stand by that offer and pay you that amount in cash guaranteed!
Fast service. You probably do not want that problem on your hands for one more minute than absolutely necessary. That is why we are here to buy your car the very same day you get in touch with us.
Testimonials

May 19, 2022
Jordan White
Just about as straight forward as you can get. You tell them about your car, they make you an offer. Then they just come out and get the car. Oh, and it does not matter if you do not have the title for the car.

April 12, 2022
Mackenzie Martinez
Looking to upgrade from the CR-V, I needed to sell it off first to clear garage space. The body was ok but the engine no good. The staff at Junkcarsus was courteous and got the job done with minimal involvement from me. Thnx!

May 2, 2022
Michael Richardson
Had the same car for years and it just kept breaking down. Finally broke down on the side of the road and it was the last straw. Junkcarsus team showed up right where the car broke down in like 45 minutes, gave me cash and took the car. Way better than me paying to tow away a car I did not even want anymore!
April 13, 2022
Sara Bryant
My 19 years old Chevy had been in three different accidents. When I started making calls to see if I could sell it, most people would not give me the time of day. As a last resort, I called Junkcarsus.com and was amazed that not only were they willing to take my car, they gave me a great price for it. The pickup process itself could not have been easier!

May 20, 2022
Jocelyn Martin
Good service at workable costs! Dave was prompt with the paperwork and handled questions with a smile. Would recommend to everyone.
May 21, 2022
Caroline Wright
Was moving out of state and there was no way I was going to pay to get my old beater registered somewhere else and that's assuming it could even make that long of a drive without breaking down along the way. Needed to get rid of it quickly and Junkcarsus came through in a big way.

April 30, 2022
Timothy Thomas
My last car did not pass smog and the quote I got to fix it was through the roof. Figured it was time to just get something else and figured I couldn't sell it or trade it in without smog. Called Junkcarsus and they gave me a fair price and the whole thing was done the same day.

April 19, 2022
Jeremiah Watson
This was the first time I was sending off a car and had no idea of the paperwork and procedures. Thanks to Junkcarsus.com who were patient to take me through the entire process and attended to all my doubts. Thumbs up!

Full points for punctuality! Through the entire process, Junkcarsus.com was easily accessible and prompt in their response time. Thanks team for your great service!
FAQ
Can I sell an auto with a blown engine?
We at JunkCarsUs buy automobiles in any condition, regardless of age, mileage, cause of failure, and other features of the junked vehicle. Whether your vehicle is a blown engine, flooded, damaged, scrap, non-running, old, wrecked, salvage, totaled, used, or burned, you can fill out an online form, get an estimate of the value of your car, and receive cash for it. However, the condition of your auto, like other factors, affects the amount of money you can earn for it.
How much money can I get for my junk car with a blown engine?
The sum depends not only on the internal and external condition of the vehicle with a blown engine but also on other factors such as make and model, total mileage and year of manufacture, presence, or absence of a clean title, etc. If your car with a blown engine is absolute junk, evaluate the market value of the scrap metal, separate parts, and materials. If you want to get an estimate of the average salvage worth of your automobile, use our online scrap car value calculator. Just enter all the above data for your junk vehicle, and our service is guaranteed to offer you the best possible price.
Why should I choose JunkCarsUs?
Buying junk cars is one of the key areas of our company's work. We offer favorable and transparent conditions for cooperation in any situation. In 8 out of 10 cases, selling an auto with a blown engine to a junkyard is much more profitable and easier than its repair and further maintenance. Advantages of JunkCarsUs: one of the most profitable offers on the market, the highest possible prices, same-day pick-up, high standards, customer service satisfaction, free towing, and no paperwork. We help you save your time, nerves, and money.