Junk Your Clunkers
for Cash
Our safety conscious professionals provide quick junk car pickup and removal services.
Call us now
(855) 547-1550
Receive a guaranteed highest price quote for your junk car by filling in the form online.
Our Values
Free Pickup
We work everything into our offer. All costs and expenses are considered so we can make you the best offer. We don't charge you for the removal. It's all part of our Royal service to you. When we come to pick up your junk car, you don't need to worry about anything. Everything is included, and pickup is free!
High Standards
With almost 30 years in the junk vehicle removal industry, we have the experience and knowledge to meet your removal challenges safely. Our well-trained team is ready to handle your old car with the aim of zero hassle and maximum benefit for you.
Free Paperwork
Our team of experts handle all the administration and transfer of ownership. We'll make sure everything is transparent, and there are no surprises. We want you to have the best junk disposal experience, so our junk car removal service handles all the paperwork. All you do is sign on the dotted line!
Same Day Service
We believe in swiftness in action, and that's what puts us ahead of the competition. We act on your inquiry promptly, process a quote instantly and initiate the pick up of wrecked car through our same day pick up services.
Highest Pricing Guaranteed
Our goal is to provide the highest level of car removal service and the Highest Price Guaranteed for your junk car. Our entire process is centered around delivering this elevated service experience with a maximum monetary benefit
Customer Service Satisfaction
Our friendly, knowledgeable customer service reps strive to make the disposal of your junk car a rewarding experience. They'll answer your questions and our highly skilled and trained professionals ensure they safely remove your junk car. Your satisfaction is guaranteed!
How It Works
If you need a junk car removal or want to sell a car to scrap, we offer the best price for junk car pick up. All you have to do is email, call, or text us that you want to "Junk my car for cash," and we'll do the rest. It's that simple!
Fill in your vehicle particulars online, or call us and one of our friendly customer reps will collect the information from you. The year, model, make, mileage, and condition are the basic questions. The more we know the better the deal for junking your car with us.
We'll make you an offer for your vehicle. We guarantee top dollar paid when you sell junk cars to us. No hidden costs or fees, plus we do all the paperwork! Payment to you is secure and in cash or e-transfer; other formats are available too.
Pick up by our experts is scheduled when the offer is accepted. Same day pick-up is available, or when it suits your schedule. Our friendly pros will call and confirm their ETA, be prompt, and remove your junk car. The driver pays you at pick up, and there's no haggling or negotiations. When you junk a car for money with us, you get paid what you said "Yes" to. We negotiate during the deal, not during the pickup!
Call us now
(855) 547-1550
Receive a guaranteed highest price quote for your junk car by filling in the form online.
Recent Pickups
Check some of our projects to know how we help businesses solve their challenges
1990 Mitsubishi Montero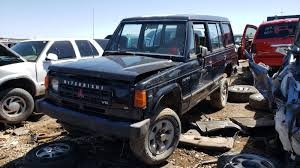 Service date:
March 17, 2021
0 Isuzu Amigo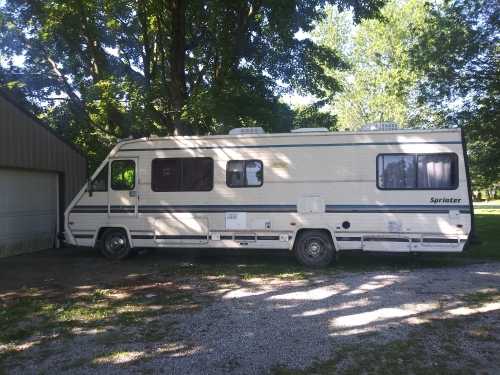 Service date:
April 6, 2021
1986 Ford Escort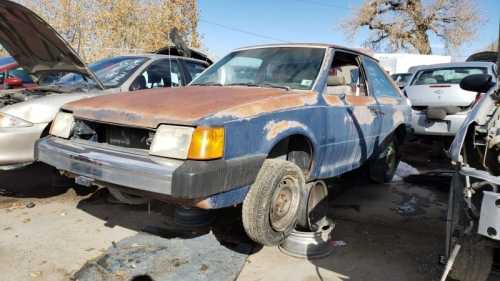 Service date:
April 26, 2021
Service area:
South Dakota
1986 Toyota Cressida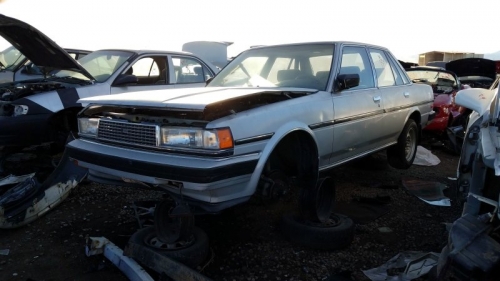 Service date:
April 28, 2021
2008 Chevrolet Traverse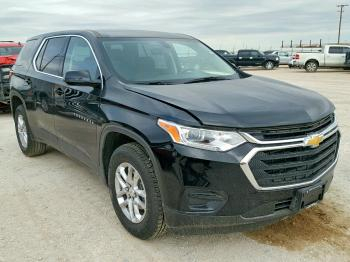 Service date:
April 9, 2021
Service area:
Massachusetts
1987 Ford Mustang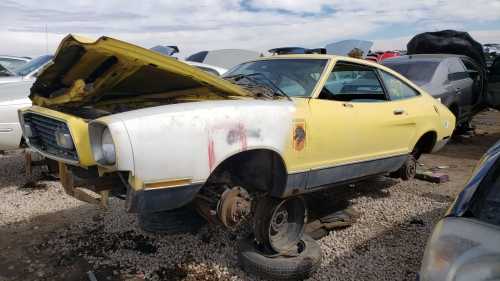 Service date:
April 29, 2021
2003 Ford Explorer Sport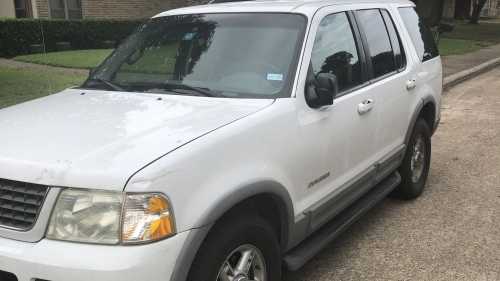 Service date:
April 6, 2021
1970 Volkswagen Beetle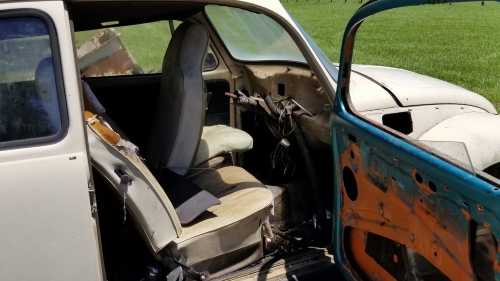 Service date:
March 20, 2021
We Buy Junk Cars
We are a customer service oriented, eco-friendly business driven to provide our customers with the best junk car pickup team in your area.
For almost 30 years we've offered top dollar paid for junk car removal. Whether old, wrecked, flood or fire damaged, or just unwanted, we specialize in recycling all cars, SUVs, vans, and trucks. We work every day to improve our service, so that we can provide you with the best junk car removal service.
Junkcarsus — the best of junk car buyers
We're the best Junk Car Buyers in town!
It may not sound like a dreamy aspiration for most, but we absolutely love what we do.
We are totally and unapologetically proud to be the best among all junk car buyers. For more than 12 years, we have helped thousands of customers by answering their needs.
How can I

sell my junk car for top dollar

?

Looking for people and

places that buy junk cars

.

How can I

junk my car for cash

?

How can I

sell my junk car

if it's not running?

Can I get

cash for my junk car

even if I don't have a title?

Where can I

sell a junk car near me?

I wrecked and

junk my car nearby

, will you tow it away?

I neglected and

junk my car

to a total wreck, can I still sell it?
Junkcarsus answers all of these questions and more! And our process is so simple we can line it up in one sentence.
Sell my junk car, instant quote, have free towing, no paper works, and get cash.
Easy right?
We pay cash for junk cars, and we pay top dollar for any vehicle make, model, and year at whatever condition. Your car can be running or a total rust bucket, we will offer a great deal every time. You can text or call us at (855) 547-1550 to avail of our quick-moving process and instant offer. On top of this, we provide free towing and free paperwork with every deal.
Sell your junk car — fast and easy
If you're looking for junk car buyers nearby, you might run into companies that will ask you to deliver the car to their shop or to pay for towing. Baloney.
You might try to sell junk cars using online ads and social media. You'll have to answer dozens of questions. What if they want to see the junk car for themselves, you'll be forced to accept strangers into your garage or yard.
Your neighborhood junk shop will just expect you to sell cars for junk money. Filling your mind with notions to just junk your car because it has no value and will just be a haven for rats and pests.
At Junkcarsus, we will pay you top dollar for any vehicle at any condition. We will also handle the pick-up and even help with the paperwork. Our process is fast, easy, and very customer friendly. That's why we have a long list of delighted customers who made us their top choice when selling a used or junk car.
We pay cash for any junk cars
We had customers who owned junk and non-running cars that were sitting in their backyard or garage for years because they don't know what to do with it. They receive measly, next to nothing offers and are expected to be thankful that buyers will be taking "unsightly" vehicles off their property. They thought no one would pay money for junk cars.
So it was a happy day when they called us and told them that we buy used and non-running cars. Heck, they were surprised that we buy cars for junk or rust buckets.
If you're not yet a customer and to check if you can sell a junk car for cash, we would be delighted to do business. Whatever the cars' condition, and we mean WHATEVER. It can be bent, twisted, running, not running, wrecked, or junked. We will always offer a deal.
We pay cash for junk cars - same-day pickup - free towing - free paperwork.
What do we mean by free paperwork? It means that we will help you out if you lost or misplaced the vehicle's title. Cars without titles can be notoriously hard to sell, and even junkyards stay clear of taking untitled or undocumented vehicles. Lucky for you, we have a great team that knows the DMV process like the back of their hands. They will sort out your problem and help you get a duplicate of the title or any document that will support the sale.
Sell your junk car for top dollar
At Junkcarsus, you will always get a fair and reasonable offer. An offer that we are confident to be the very best deal that you can get for your junk car.
Call us if you want to sell a junked car and enjoy the following add-ons!
Free Assessment!

Free Towing!

Free Paper works!

Free from stress deal!
We are a no-frills, straight-talking company that will always treat every customer and caller with respect. If you have an old and used car that you wish to sell, give us a call and find out first hand why we are the preferred junk car buyer in almost all major cities in the United States.
Testimonials

April 11, 2021
Jordan White
Just about as straight forward as you can get. You tell them about your car, they make you an offer. Then they just come out and get the car. Oh, and it does not matter if you do not have the title for the car.

April 24, 2021
Wyatt Washington
Cannot believe how easy this was. Figured that as bad a shape as my car was in these guys were going to laugh and hang up on me. They seriously take care of everything, especially for a car that I just wanted nothing else to do with.

March 18, 2021
Jake Scott
Full points for punctuality! Through the entire process, Junkcarsus.com was easily accessible and prompt in their response time. Thanks team for your great service!

March 5, 2021
Carter Bell
Had a car with a dead engine and four flat tires and did not think anyone would give me a dime for it. Called junkcarsus and they offered a pretty decent price. Really friendly on the phone. No salesman pressure, just straightforward and quick!

April 19, 2021
Dylan Perez
Great prices, same-day service, and friendly staff from Junkcarsus.com get a 5-star rating from me : )

April 15, 2021
Jocelyn Martin
Good service at workable costs! Dave was prompt with the paperwork and handled questions with a smile. Would recommend to everyone.

April 24, 2021
Evan Gonzales
I needed to get my old hatchback removed from backyard but there was no way I could do it by myself. Full credit to the Junkcarsus team to manage the entire process with me on call at a time convenient to me and causing no trouble to our family!

March 18, 2021
Alexandra Young
I have used junkcarsus.com services twice before and the third call was no different. Totally recommend cars just for their prompt, fast and friendly service that's light on the pocket!

April 30, 2021
Samuel Ross
Had an old car that was junk that that needed to be gone. Junkcarsus showed up in 30 minutes, jump-started it, and then towed it out. Gave me a fair price and did the whole thing in about 10 minutes!