We Buy Salvage Cars
We Buy Salvage Cars
Same-day pick-up available.
Free towing. No paperwork
We're open Mon-Fri: 8 am - 8 pm, Sat: 8 am - 3 pm
We buy junk cars in any condition
Same day service available! Price quote guaranteed!
Top dollar paid for your vehicle!
Examples of our junk car estimation
| Vehicle | Minimum Paid | Maximum Paid |
| --- | --- | --- |
| MINI Cooper S, 2006 | 750 | 4700 |
| Dodge Magnum, 2005 | 350 | 950 |
| Volvo S40, 2007 | 750 | 3200 |
| Chevrolet Malibu, 2008 | 275 | 3750 |
| Chevrolet 1500, 1988 | 425 | 1100 |
| Jeep Cherokee, 1991 | 750 | 2700 |
| GMC Pickup, 1970 | 350 | 1300 |
| Mazda Tribute, 2003 | 375 | 1375 |
| Ford Escape, 2003 | 550 | 1875 |
| Chevrolet TrailBlazer, 2006 | 750 | 2750 |
| GMC 1500, 1990 | 1100 | 4300 |
| Ford Cavalier, 1986 | 275 | 750 |
| Saturn Outlook, 2008 | 750 | 2300 |
| Nissan Maxima, 2003 | 425 | 2100 |
| Chevrolet Caprice, 2005 | 275 | 900 |
| Dodge Neon, 2003 | 500 | 1900 |
| Ford Explorer, 1998 | 775 | 3150 |
| Saturn Vue, 2009 | 375 | 1900 |
| Honda Fit, 1992 | 275 | 975 |
| Ford Escape, 2004 | 325 | 750 |
| Saturn Ion, 2007 | 350 | 1900 |
| Ford Explorer, 2011 | 425 | 3250 |
| Cadillac CT6, 2006 | 375 | 2350 |
| Ford Crown Victoria, 2001 | 475 | 2700 |
| Hyundai Sonata, 2004 | 425 | 2150 |
| Volkswagen Routan, 2011 | 450 | 2700 |
| Ford - E150, 2006 | 875 | 4250 |
| Acura CL, 1988 | 275 | 1875 |
| Honda Odyssey, 2007 | 525 | 2100 |
| Mitsubishi Galant, 2003 | 650 | 1900 |
| Jeep Compass, 2007 | 375 | 3250 |
| Chevrolet Cobalt, 2006 | 550 | 1700 |
| Lincoln Continental, 1979 | 250 | 1100 |
| Ford - Van, 1987 | 350 | 750 |
| Hyundai Santa Fe, 2004 | 450 | 2100 |
| Nissan Sentra, 2007 | 425 | 1900 |
| Acura TL, 1996 | 450 | 2100 |
| Ford - E350, 1984 | 275 | 985 |
| Chevrolet Impala, 1971 | 250 | 1200 |
| Toyota Camry, 2007 | 650 | 3100 |
| Jeep Grand Cherokee, 1997 | 325 | 1975 |
| Cadillac DeVille, 1980 | 550 | 2500 |
| BMW - 320, 1981 | 250 | 2675 |
| Dodge Ram Wagon, 1978 | 375 | 1100 |
| Volkswagen Jetta, 2006 | 350 | 1200 |
| Pontiac Bonneville, 2002 | 700 | 1900 |
| Hyundai Sonata, 2015 | 575 | 11000 |
| Oldsmobile Intrigue, 2002 | 500 | 1900 |
| Hyundai Sonata, 2009 | 475 | 2100 |
| Ford Crown Victoria, 2004 | 250 | 3200 |
Recently Purchased Vehicles
Check some of our recent pickups in your area
2007 Hyundai Elantra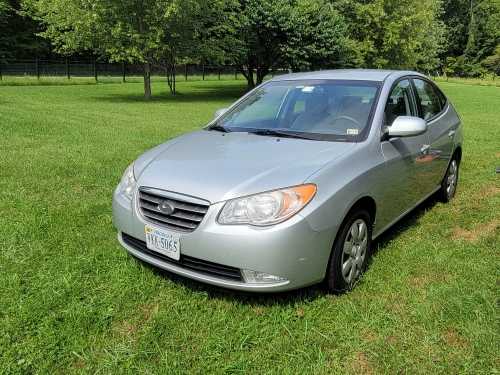 Service date:
June 14, 2022
2002 Honda Civic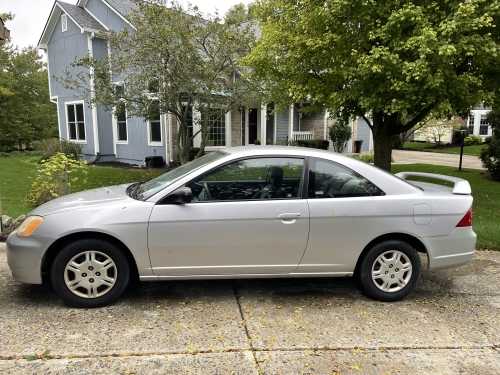 Service date:
June 25, 2022
2013 RAM 1500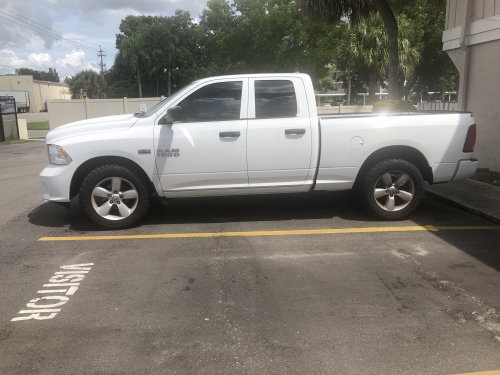 Service date:
July 17, 2022
2000 Ford Taurus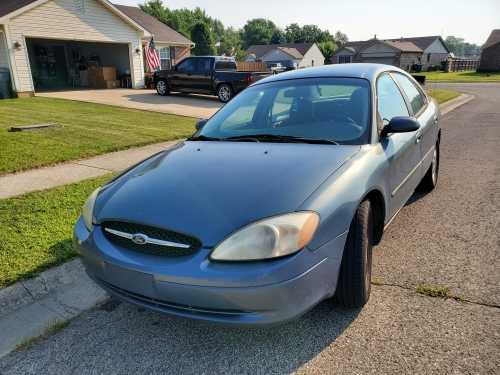 Service date:
June 21, 2022
2010 Honda Crosstour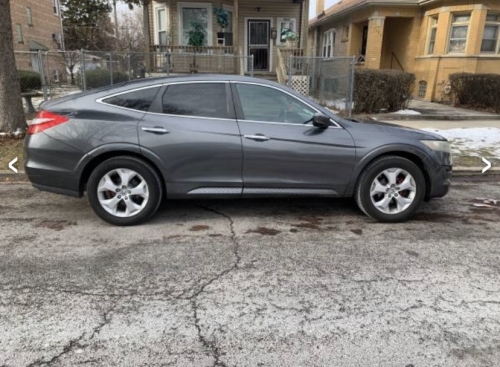 Service date:
June 4, 2022
2003 Ford - Expedition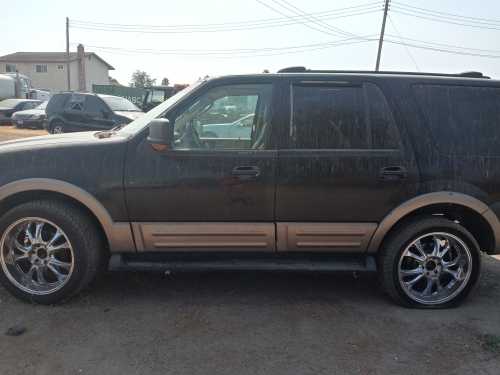 Service date:
July 1, 2022
2010 Chevrolet Impala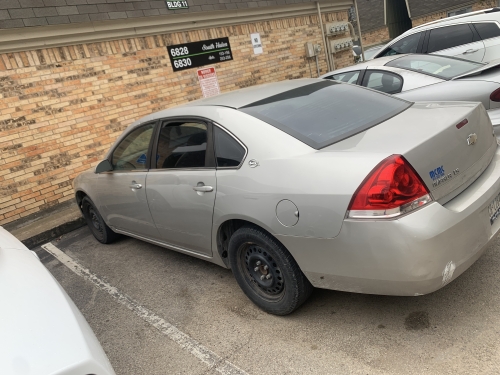 Service date:
June 8, 2022
1979 GMC 1500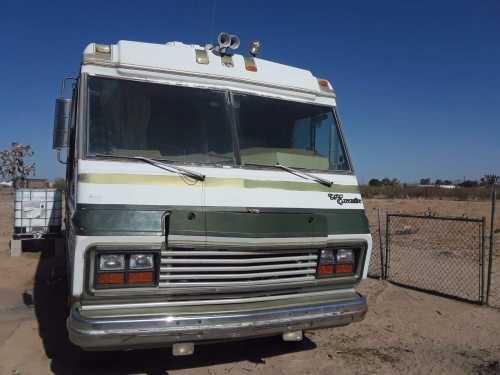 Service date:
July 22, 2022
Rather get the scrap car value of your car over the phone? No problem!
You Can Sell Your Salvage Car for Cash Right Now
If your salvage car is turning out to be an embarrassing drive that breaks down at the drop of a hat, it's time you consider putting your salvage car for sale.
We at Junkcarsus.com are a leading salvage car buyer that offers to buy all kinds of salvage cars. All you need to do is get in touch with us, that mometnt you can consider your salvage car sold.
Irrespective of the condition of the engine, its dilapidated body or even in case of missing car parts, we vouch to offer the top dollar paid for your salvage car.
How Can I Quickly Sell My Salvage Car?
Give us a call
We're a top salvage car buyer and we have top stuff to make the process easy and quick. Our managers will solicit a few basic details of your car such as mileage, year of manufacturing, brand name, etc.
Get an instant offer
Taking into account the information provided about your salvage car, we generate an instant quote for you. We aim to provide you the highest price for your salvage car. No hidden fees.
Our pick-up staff arrives at your location
We can arrange for a same-day pick-up of your car, or at any other time of your convenience. Thereafter, our staff arranges the paperwork and pays you the amount in hard cash.
Who Buys Salvage Cars Near Me?
Many buyers offering cash for salvage cars engage sellers in a lengthy buying process that involves multiple visits to their location, inspections and endless haggling.
Well, not us! We buy salvage cars through an extremely simple and easy process that involves just one single visit and absolutely no negotiation.
If you're wondering, "Will this service be available in my area?", we reach you in any part of town. Regardless of your location, if you have a salvage car to sell, we are at your doorstep.
We have had a lot of our customers call in to ask, "I want to sell my salvage car. But, can I sell my car without a title?" and the answer is always yes!
Our friendly and experienced staff helps you obtain a duplicate title, after which the sale process to transfer your salvage car to us for money is done in a jiffy!
Our experience in this domain has led us to create a sales process that ensures maximum satisfaction and experience for you from your interaction with us.
Our Values
Same Day Service
We treat each pickup as an opportunity to delight our customers. Our same-day service is just one of our many ways to show that we mean business. If you have a junk car for disposal, give us a call, and we assure you that your rustbucket will have a new home before the day ends.
Free Pickup
We give the price to your junk car in consideration of all the costs and expenses to end up with the most valuable offer. The bonus is, we won't be charging you for the junk car removal. This Royal service also comes with free pick up.
Free Paperwork
We are offering a junk car removal service that assures you transparency and honesty to all our transactions. As soon as we meet halfway into the price, terms and conditions of the discarding of your junk car, we will embrace all the responsibilities. We administer all the paperwork, including the transfer of ownership. All we need from you is your signature.
Highest Pricing Guaranteed
We offer junk vehicle removal services with the Highest Price guaranteed for your junk car. Even if your car is an immobile clunker, don't settle for chump change! Our company is the best place to sell a crashed car at the highest rate possible. We will fairly estimate your car's condition and pay you the rates you truly deserve.
High Standards
The appraisal for your cars is handled with our team of professionals who always provide an honest evaluation. Our 30-year experience is a composition of stumbling blocks that we overcome with hard work, improvement, and less supervision.
Customer Service Satisfaction
We have managed to create a team of customer service representatives to handle your queries and needs. Our line isn't just open at a specific time of the day. We are your 24-hour service for junking a truck or any other vehicle! Now you know who to contact in case of an immediate need to dispose of your junk car.
Find out what your Junk car is worth in seconds. Fill out information below: We're open Mon-Fri: 8 am - 8 pm, Sat: 8 am - 3 pm
Sell Salvage Cars to Junkcarsus.com
Don't let a wrecked car jeopardize your driving experience and stall your plans. We provide the perfect solution to sell your wrecked car – just call us! We would be happy to buy any and every salvage car, irrespective of its damage or model. Our company is a trusted salvage car buyer, has engaged with and satisfied thousands of car sellers over 30 years of our operations by offering:
No hidden costs. Our process is designed in a way to ensure there is no surprise hidden costs. We factor in all paperwork and transportation costs in our offer to you, ensuring you make a decision based on just one price.
Same day free pick-up. We offer to pick-up your salvage car on the same day of providing you a quote, ensuring your salvage car converts to hard cash in the fastest way possible!
Expert team. Our specialists are well-experienced in this field and know all the details that may affect the car's value.
Sell your salvage car online fast and get paid today.
Testimonials

June 11, 2022
Patrick Adams
Wanted to donate my old car. Made an appointment with someone and they did not show up when promised. Figured I would give these guys a call on a whim. They were there within an hour and gave me the cash on the spot. Hope I never have to get rid of an old car again but if I do I am definitely calling junkcarsus.

June 19, 2022
Wyatt Washington
Cannot believe how easy this was. Figured that as bad a shape as my car was in these guys were going to laugh and hang up on me. They seriously take care of everything, especially for a car that I just wanted nothing else to do with.

June 6, 2022
Cody Jackson
Had an old car to sell but did not want to do a private sale with strangers coming to my house. Called up Junkcarsus and they gave me the price on the phone and it was way better than car dealers I called who kept trying to get me to buy another car from them.

July 18, 2022
Allison Gonzales
Kind of worried about using this service at first. Figured they would give me a price for my old car and then try to lowball me when they showed up. Could not be more wrong! Gave them my details and the quote they gave is what they paid when they showed up, no questions asked.

June 25, 2022
Madeline Barnes
Was thinking about Craig's list to sell my old car. Just did not like the idea of constantly haggling with buyers. Gave this company a shot, and the price they gave was as high as what I saw other places online, and the fact that I did not have to deal with a bunch of random people, it really was worth it!

July 15, 2022
Destiny Morgan
We were moving states and needed to get rid of an old RV. With a dilapidated body, I knew I'd get no salvage value. Junkcarsus got the paperwork done and drove it off in a jiffy. Thanks to such prompt service in the nick of time!

June 5, 2022
Mackenzie Martinez
Looking to upgrade from the CR-V, I needed to sell it off first to clear garage space. The body was ok but the engine no good. The staff at Junkcarsus was courteous and got the job done with minimal involvement from me. Thnx!

July 25, 2022
Victoria Sanchez
Fast, easy and simple! It is the second time I've used Junkcarsus.com and the service was just as smooth. Definitely my go-to car removal service!

August 1, 2022
Jeremiah Watson
This was the first time I was sending off a car and had no idea of the paperwork and procedures. Thanks to Junkcarsus.com who were patient to take me through the entire process and attended to all my doubts. Thumbs up!
FAQ
What should I do before selling my salvaged auto?
If you have already chosen a company to buy your salvaged car, now you must prepare the car for sale. First, gather all the required documents such as the title. Second, remove all valuables and personal belongings from the salvaged car. Third, remove the license plate and cancel the insurance.
Can I be sure that you will definitely buy my salvaged automobile?
Absolutely. We at JunkCarsUs buy junked cars of any year, make, and model; in any state and in any condition. Whether your salvaged vehicle is a pickup, SUV, station wagon, sedan, bus, convertible, hatchback, truck, van, or RV, our junk car company will buy it at the highest possible price and with free pickup on the same day. Contact us to learn more.
What are other ways of selling my junk car?
In addition to hiring a company that specializes in buying vehicles for salvage, you can also sell your car in other ways. For example, you can put it up for auction that can take place online. You can also use the services of dealerships or individual dealers but be prepared for high risks of being deceived, as they often underestimate the real value of cars. Also, you can sell the salvaged auto privately. However, in practice, the easiest, fastest, most advantageous, and profitable option is selling the junk vehicle to a company that specializes in buying cars for salvage.