We Buy Salvage Cars
We Buy Salvage Cars
Our safety conscious professionals provide quick junk car pickup and removal services.
Places That Buy Salvage Cars for Cash
If your salvage car is turning out to be an embarrassing drive that breaks down at the drop of a hat, it's time you consider putting your salvage car for sale. We at Junkcarsus.com are a leading salvage car removal service that offers to buy all kinds of salvage cars. All you need to do is get in touch with us and consider your salvage car sold.
Irrespective of the condition of the engine of your salvage car, its dilapidated body or even in case of missing car parts, we vouch to offer the top dollar paid for your salvage car.
How Can I Quickly Sell My Salvage Car?
Give us a call
Simply say, "I wish to sell my salvage car for cash." Our staff will solicit a few basic details of your car such as mileage, year of manufacturing, brand name, etc.
We make an offer
Taking into account the information provided by you of your salvage car, we generate an instant quote for your car. We aim to provide you the highest price for your salvage car.
Our pick-up staff arrives at your location
We can arrange for a same-day pick-up of your car, or at any other time of your convenience. Thereafter, our staff arranges the paperwork and pays you the amount in hard cash.
Who Buys Salvage Cars Near Me?
Many buyers offering cash for salvage cars engage sellers in a lengthy buying process that involves multiple visits to their location, inspections and endless haggling. Well, not us! We buy salvage cars through an extremely simple and easy process that involves just one single visit and absolutely no negotiation. If you're wondering, "Will this service be available in my area?", we reach you in any part of town. Regardless of your location, if you have a salvage car to sell, we are at your doorstep.
We have had a lot of our customers call in to ask, "I want to sell my salvage car. But, can I sell my car without a title?" and the answer is always yes! Our friendly and experienced staff helps you obtain a duplicate title, after which the sale process to transfer your salvage car to us for money is done in a jiffy!
You can sell wrecked cars of any shape or condition in three simple steps to us at Junkcarsus.com. Our experience in this domain has led us to create a sales process that ensures maximum satisfaction and experience for you from your interaction with us.
Our Values
Highest Pricing Guaranteed
Being in the industry of junk vehicle removal for almost 30 years, we have already created a reputation for providing the Highest Price on the market for your junk car.
High Standards
We seek the best standards in junk vehicle removal services so as to meet your needs. We are composed of enthusiastic and well-experienced professionals who will be handling your junk cars, as well as appraise your car.
Customer Service Satisfaction
As soon as you reach us, you will be welcomed by our friendly customer service team. Our reliable 24-hour junk car buyers will answer your inquiries anytime. No more hassle waiting for the working hours because our customer service team is responsive all throughout the day.
Free Paperwork
We are offering junk car removal service that assures you transparency and honesty to all our transactions. As soon as we meet halfway into the price, terms and conditions of the discarding of your junk car, we will embrace all the responsibilities. We administer all the paperwork, including the transfer of ownership. All we need from you is your signature.
Free Pickup
As soon as you agree upon our negotiation, you will no longer have to worry about any further participation on your part. We do everything for you without additional expensive and unnecessary charges. From the free junk car removal to free pickup, all these are part of our service to you.
Same Day Service
We treat each pickup as an opportunity to delight our customers. Our same day service is just one of our many ways to show that we mean business. If you have a junk car for disposal, give us a call and we assure you that your rustbucket will have a new home before the day ends.
Find out what your Junk car is worth in seconds. Fill out information below:
Sell Salvage Cars to Junkcarsus.com
Don't let a wrecked car jeopardize your driving experience and stall your plans. We provide the perfect solution to sell your wrecked car – just call us! We would be happy to buy any and every salvage car, irrespective of its damage or model. We have engaged with and satisfied thousands of car sellers over 30 years of our operations by offering:
No hidden costs. Our process is designed in a way to ensure there is no surprise hidden costs. We factor in all paperwork and transportation costs in our offer to you, ensuring you make a decision based on just one price.
Same day free pick-up. We offer to pick-up your salvage car on the same day of providing you a quote, ensuring your salvage car converts to hard cash in the fastest way possible!
Expert team. Our specialists are well-experienced in this field and know all the details that may affect the car's value.
Testimonials

December 12, 2019
Jordan White
Just about as straight forward as you can get. You tell them about your car, they make you an offer. Then they just come out and get the car. Oh, and it does not matter if you do not have the title for the car.

December 7, 2019
Jaden Sanchez
Prompt and efficient junk removal services – they were the only service that agreed to remove my beaten up Toyota that's been occupying space after the accident!
January 9, 2020
Sara Bryant
My 19 years old Chevy had been in three different accidents. When I started making calls to see if I could sell it, most people would not give me the time of day. As a last resort, I called Junkcarsus.com and was amazed that not only were they willing to take my car, they gave me a great price for it. The pickup process itself could not have been easier!
December 12, 2019
Caroline Wright
Was moving out of state and there was no way I was going to pay to get my old beater registered somewhere else and that's assuming it could even make that long of a drive without breaking down along the way. Needed to get rid of it quickly and Junkcarsus came through in a big way.

December 5, 2019
Alexandra Young
I have used junkcarsus.com services twice before and the third call was no different. Totally recommend cars just for their prompt, fast and friendly service that's light on the pocket!

January 7, 2020
Victoria Sanchez
Fast, easy and simple! It is the second time I've used Junkcarsus.com and the service was just as smooth. Definitely my go-to car removal service!

December 31, 2019
Allison Gonzales
Kind of worried about using this service at first. Figured they would give me a price for my old car and then try to lowball me when they showed up. Could not be more wrong! Gave them my details and the quote they gave is what they paid when they showed up, no questions asked.

December 3, 2019
Patrick Kelly
I thought about selling my car online but really did not want to deal with a bunch of strangers coming to my house. After filling out a short form on Junkcarsus.com they came out with a check in hand to pick up my car. Great service and great company!
December 10, 2019
Antonio Morris
My old car was so beaten down I didn't think even a car removal company would bother with it. Junkcarsus.com team really does mean it when they say they remove all kinds of cars. Thanks, guys!
Recently Purchased Vehicles in
Check some of our projects to know how we help businesses solve their challenges
2008 Chevrolet Malibu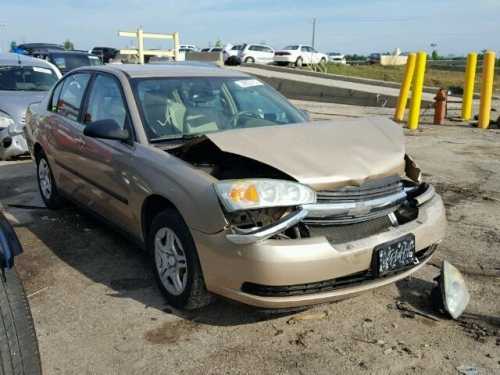 Service date:
January 6, 2020
1988 Nissan 300ZX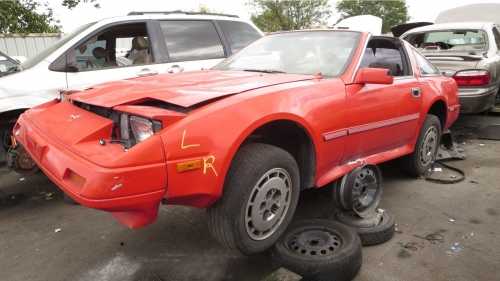 Service date:
January 12, 2020
2002 Jeep Cherokee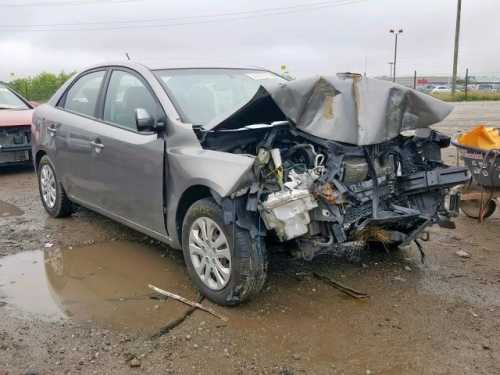 Service date:
December 8, 2019
Service area:
New Hampshire
1973 Buick LeSabre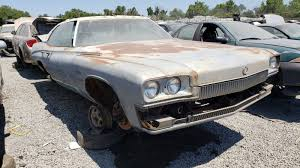 Service date:
December 25, 2019
1982 Toyota Corolla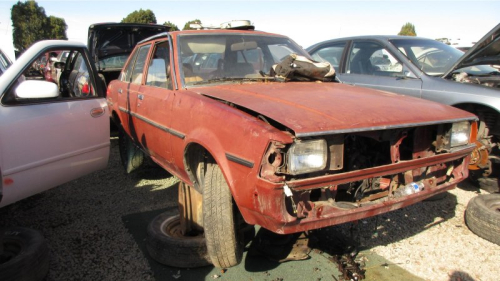 Service date:
February 1, 2020
2006 Jeep Wrangler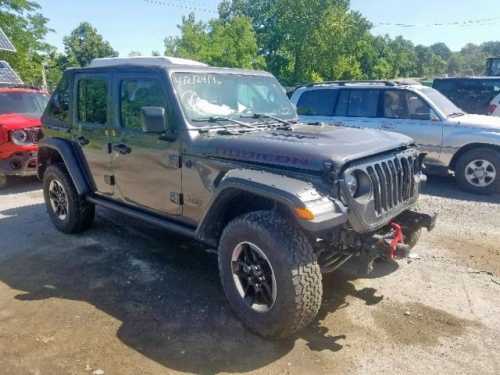 Service date:
December 5, 2019
1982 Toyota Tercel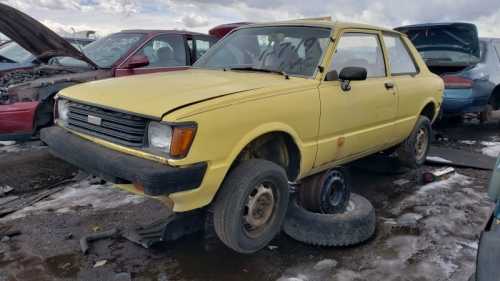 Service date:
January 13, 2020
1981 BMW - 320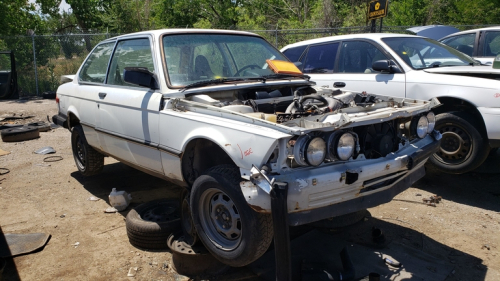 Service date:
January 17, 2020