We Buy Salvage Cars
We Buy Salvage Cars
Our safety conscious professionals provide quick junk car pickup and removal services.
Places That Buy Salvage Cars for Cash
If your salvage car is turning out to be an embarrassing drive that breaks down at the drop of a hat, it's time you consider putting your salvage car for sale. We at Junkcarsus.com are a leading salvage car removal service that offers to buy all kinds of salvage cars. All you need to do is get in touch with us and consider your salvage car sold.
Irrespective of the condition of the engine of your salvage car, its dilapidated body or even in case of missing car parts, we vouch to offer the top dollar paid for your salvage car.
How Can I Quickly Sell My Salvage Car?
Give us a call
Simply say, "I wish to sell my salvage car for cash." Our staff will solicit a few basic details of your car such as mileage, year of manufacturing, brand name, etc.
We make an offer
Taking into account the information provided by you of your salvage car, we generate an instant quote for your car. We aim to provide you the highest price for your salvage car.
Our pick-up staff arrives at your location
We can arrange for a same-day pick-up of your car, or at any other time of your convenience. Thereafter, our staff arranges the paperwork and pays you the amount in hard cash.
Who Buys Salvage Cars Near Me?
Many buyers offering cash for salvage cars engage sellers in a lengthy buying process that involves multiple visits to their location, inspections and endless haggling. Well, not us! We buy salvage cars through an extremely simple and easy process that involves just one single visit and absolutely no negotiation. If you're wondering, "Will this service be available in my area?", we reach you in any part of town. Regardless of your location, if you have a salvage car to sell, we are at your doorstep.
We have had a lot of our customers call in to ask, "I want to sell my salvage car. But, can I sell my car without a title?" and the answer is always yes! Our friendly and experienced staff helps you obtain a duplicate title, after which the sale process to transfer your salvage car to us for money is done in a jiffy!
You can sell wrecked cars of any shape or condition in three simple steps to us at Junkcarsus.com. Our experience in this domain has led us to create a sales process that ensures maximum satisfaction and experience for you from your interaction with us.
Our Values
Same Day Service
Upon agreeing to our offer, the moment you put down the phone our team of professionals starts moving. We work blazing fast to ensure that we provide the best and fastest junk car disposal service in town.
High Standards
Our company upholds our reputation in the junk vehicle removal industry. We live with quality standards and assure that we serve our clients with a service that is beyond expectation.
Highest Pricing Guaranteed
We offer junk vehicle removal services with the Highest Price guaranteed for your junk car. Even if your car is a immobile clunker, don't settle for chump change! We will buy your junk car at the highest rate possible.
Customer Service Satisfaction
We have managed to create a team of customer service representatives to handle your queries and needs. Our line isn't just open on a specific time of the day. We are your 24-hour junk car buyers! You wouldn't be worrying much if ever there is an immediate need to dispose of your junk car.
Free Pickup
We won't charge you for the junk car removal and its pick up. These perks are provided as soon as you agree to your junk car's price. This initiative is part of our top-notch service to you. We don't just offer the highest price for your junk cars, but we also provide for the smoothest junk car transaction.
Free Paperwork
Our junk car removal service wants no hassle on your part. This is why we can help administer of your requirements for the disposal of your junk cars. The transfer of ownership will be taken care of by our personnel - we will only be needing from you is your signature. You won't have to worry because the paperwork will be handled with transparency and sincerity from all of us.
Find out what your Junk car is worth in seconds. Fill out information below:
Sell Salvage Cars to Junkcarsus.com
Don't let a wrecked car jeopardize your driving experience and stall your plans. We provide the perfect solution to sell your wrecked car – just call us! We would be happy to buy any and every salvage car, irrespective of its damage or model. We have engaged with and satisfied thousands of car sellers over 30 years of our operations by offering:
No hidden costs. Our process is designed in a way to ensure there is no surprise hidden costs. We factor in all paperwork and transportation costs in our offer to you, ensuring you make a decision based on just one price.
Same day free pick-up. We offer to pick-up your salvage car on the same day of providing you a quote, ensuring your salvage car converts to hard cash in the fastest way possible!
Expert team. Our specialists are well-experienced in this field and know all the details that may affect the car's value.
Testimonials

December 31, 2019
Dylan Perez
Great prices, same-day service, and friendly staff from Junkcarsus.com get a 5-star rating from me : )

December 1, 2019
Victoria Sanchez
Fast, easy and simple! It is the second time I've used Junkcarsus.com and the service was just as smooth. Definitely my go-to car removal service!

November 21, 2019
Ella Russell
My car was stolen and when it was found and returned to me it was a total disaster. Rather than spending a century and a half of trying to get it back in shape I called Junkcarsus.com to see if they would take it off my hands. They asked me a little about the car and then made me an offer. The price and the service could not be better!

December 3, 2019
Elijah Brooks
I had just a day to give away my old cargo van before shifting cities. Junkcarsus.com sent their team on a same-day request to have my old Chevrolet express picked up. I will definitely call them for any further service!

December 5, 2019
Christian Murphy
My trailer needed to be dumped and I just couldn't find the time to drive it to the junkyard myself. Called Junkcarsus on a whim and it was great how they managed to respond and get the job done in just a day's time. No complaints about the service!

December 15, 2019
Michael Richardson
Had the same car for years and it just kept breaking down. Finally broke down on the side of the road and it was the last straw. Junkcarsus team showed up right where the car broke down in like 45 minutes, gave me cash and took the car. Way better than me paying to tow away a car I did not even want anymore!

December 2, 2019
Grace Flores
I was worried that when I went to a dealer, they were going to give me a super lowball price for my old car. Just out of curiosity, found Junkcarsus website and send them an email. They called me back and I was amazed at the high price they offered plus they came out and picked it up that very day and gave me a cash!
November 8, 2019
Mason Diaz
Junkcarsus team noted that I left mechanics kit and speakers in my old van and handed all the stuff to me before taking my car. That's what I call attention to the details. Thank you, guys!

December 12, 2019
Evan Gonzales
I needed to get my old hatchback removed from backyard but there was no way I could do it by myself. Full credit to the Junkcarsus team to manage the entire process with me on call at a time convenient to me and causing no trouble to our family!
Recently Purchased Vehicles in
Check some of our projects to know how we help businesses solve their challenges
2008 Hummer H2
Service date:
December 11, 2019
2008 Chevrolet Malibu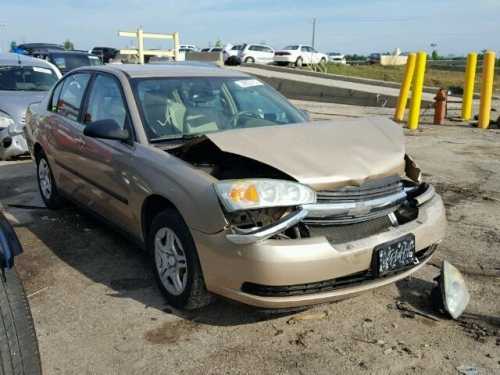 Service date:
December 12, 2019
2007 Jeep Cherokee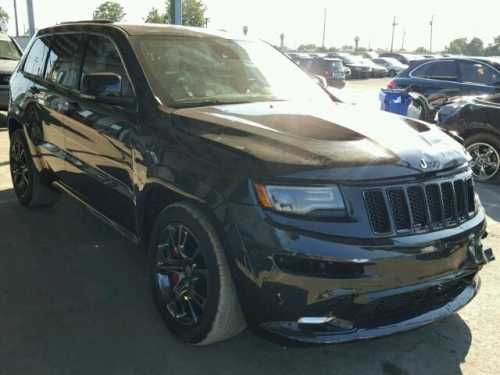 Service date:
November 11, 2019
1979 Lincoln Continental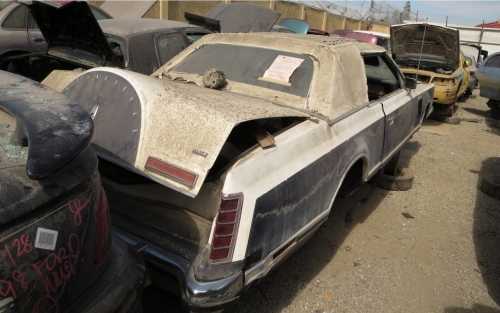 Service date:
December 2, 2019
1981 BMW - 320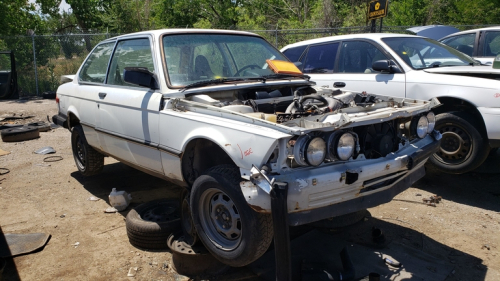 Service date:
December 26, 2019
1974 Lincoln Continental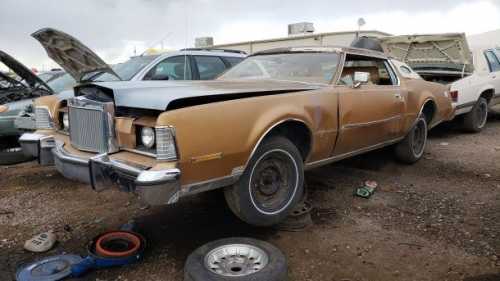 Service date:
November 17, 2019
Service area:
West Virginia
1986 Toyota Cressida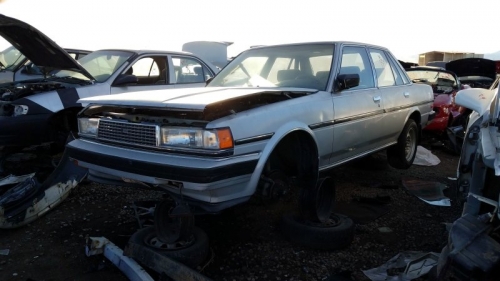 Service date:
November 2, 2019
1990 Cadillac Allante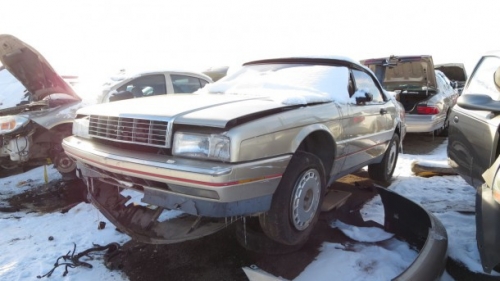 Service date:
December 7, 2019