Salvage Car Buyer
Salvage Car Buyer
Same-day pick-up available.
Free towing. No paperwork
Call us now
(855) 547-1550
or email us to
support@junkcarsus.com
Receive a guaranteed highest price quote for your junk car from the best junk car buyer by filling out the form online.
We're open Mon-Fri: 8 am - 8 pm, Sat: 8 am - 3 pm

Same day service available! Price quote guaranteed!
Top dollar paid for your vehicle!
Examples of our junk car estimation
| Vehicle | Minimum Paid | Maximum Paid |
| --- | --- | --- |
| Chevrolet TrailBlazer, 2005 | 435 | 2100 |
| Honda Accord, 2003 | 550 | 2750 |
| BMW - 320, 1981 | 250 | 2675 |
| Ford ZX2, 1987 | 325 | 975 |
| Chevrolet Equinox, 2008 | 680 | 2900 |
| BMW - 325, 2004 | 475 | 3250 |
| Ford Explorer, 1994 | 425 | 4300 |
| Dodge Neon, 2003 | 500 | 1900 |
| Honda Accord Hybrid, 2005 | 575 | 2375 |
| Hyundai Sonata, 2009 | 475 | 2100 |
| Acura TL, 1996 | 450 | 2100 |
| Ford - E350, 1993 | 350 | 2300 |
| Chrysler Avanti, 2002 | 375 | 1275 |
| Nissan Maxima, 2006 | 725 | 2350 |
| Nissan Sentra, 2007 | 425 | 1900 |
| Ford Bronco, 1996 | 450 | 3700 |
| Jeep Wrangler, 2014 | 2300 | 11000 |
| Ford - F-150, 2005 | 750 | 7250 |
| GMC 1500, 1990 | 1100 | 4300 |
| Pontiac Firebird, 1987 | 775 | 2350 |
| Volkswagen Beetle, 1999 | 475 | 3750 |
| Toyota Avalon, 2001 | 450 | 3500 |
| BMW - 528, 2013 | 725 | 9500 |
| Ford MazdaSpeed3, 1988 | 275 | 975 |
| Pontiac Sunfire, 2002 | 475 | 2100 |
| BMW - 328, 2011 | 675 | 3400 |
| Dodge - Ram 1500, 1999 | 875 | 3150 |
| Jaguar Vanden Plas, 1997 | 475 | 3250 |
| Nissan Sentra, 2004 | 375 | 1300 |
| Chevrolet Impala, 2009 | 475 | 2100 |
| Ford Expedition (all), 2004 | 675 | 3200 |
| Isuzu Trooper, 2001 | 475 | 2300 |
| Honda Odyssey, 2003 | 650 | 1900 |
| Chevrolet TrailBlazer, 2007 | 650 | 2650 |
| Ford Crown Victoria, 2001 | 475 | 2700 |
| Kia Amanti, 2005 | 750 | 1900 |
| Ford Thunderbird, 1985 | 675 | 1900 |
| Chrysler Sebring, 2002 | 325 | 1900 |
| Chevrolet - Van, 1978 | 275 | 975 |
| Ford - F-150, 2001 | 675 | 3700 |
| Hyundai Elantra, 2006 | 425 | 2300 |
| Honda Civic, 1998 | 325 | 1900 |
| Ford Focus, 2014 | 475 | 1900 |
| Nissan Murano, 2004 | 675 | 2300 |
| Kia Sedona, 2009 | 325 | 1900 |
| Ford Explorer Sport Trac, 2003 | 575 | 2300 |
| Honda Civic, 2002 | 425 | 3250 |
| Saturn SC, 1999 | 275 | 1100 |
| Kia Soul, 2014 | 650 | 2100 |
| GMC Sierra Trucks, 2000 | 375 | 2350 |
Recently Purchased Vehicles
Check some of our recent pickups in your area
1995 Jaguar XJ6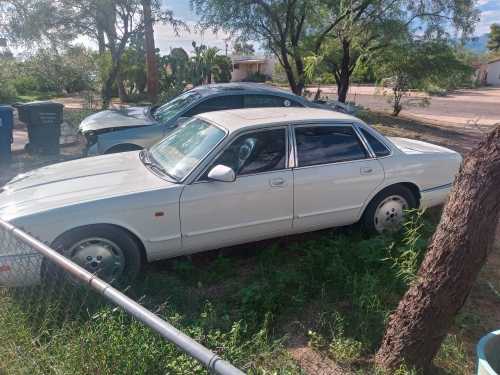 Service date:
August 31, 2023
1992 Honda Fit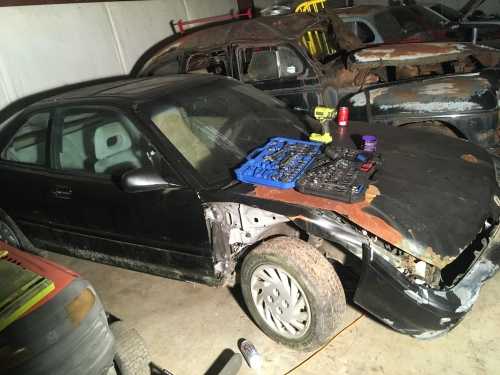 Service date:
August 28, 2023
2007 Hyundai Elantra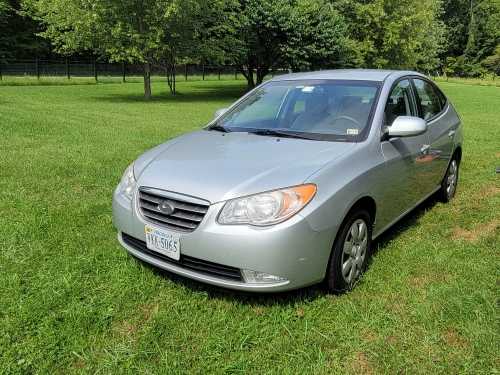 Service date:
September 5, 2023
2014 Chevrolet Captiva Sport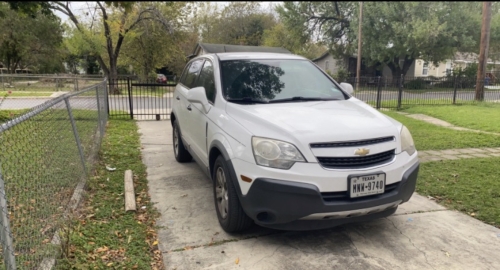 Service date:
August 18, 2023
1989 Chevrolet - Van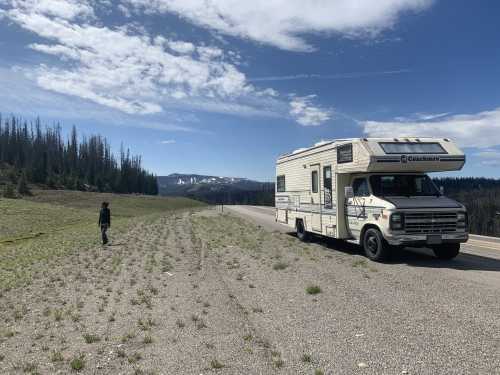 Service date:
September 17, 2023
2003 Ford Focus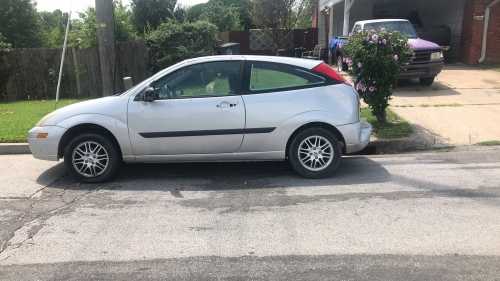 Service date:
September 12, 2023
2002 Chrysler Sebring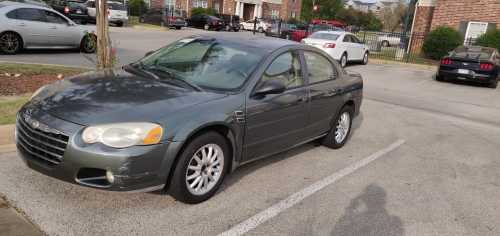 Service date:
August 11, 2023
2003 Toyota RAV4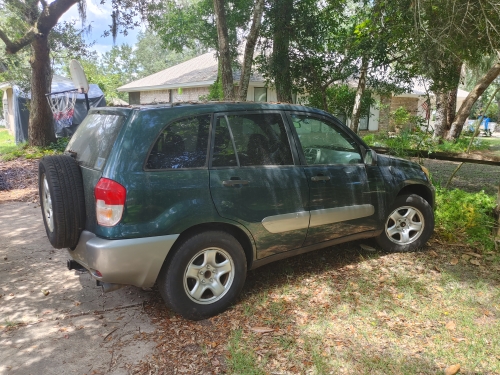 Service date:
September 2, 2023
Rather get the scrap car value of your car over the phone? No problem!
You Can Sell Your Salvage Car for Cash Right Now
If your salvage car is turning out to be an embarrassing drive that breaks down at the drop of a hat, it's time you consider putting your salvage car for sale.
We at JunkCarsUs are a leading salvage car buyer that offers to buy all kinds of salvage cars. All you need to do is get in touch with us, and you can consider your salvage car sold.
Irrespective of the engine's condition, dilapidated body, or even in case of missing car parts, we vouch to offer the top dollar paid for your salvage car. You can be sure that we always assess your vehicle's condition accurately and that there are no hidden costs. With our help, you can stop asking — where can I sell my salvage car? We are your answer.
How Can I Quickly Sell My Salvage Car?
Give us a call
We're a top salvage car buyer with top stuff to make the process easy and quick. Our managers will solicit a few basic details of your car, such as mileage, year of manufacturing, brand name, etc.
Get an instant offer
Taking into account the information provided about your salvage car, we generate an instant quote for you. We aim to offer the highest price for your salvage car with no hidden fees.
Our pick-up staff arrives at your location
We can arrange for a same-day pick-up of your car or at any other time of your convenience. After that, our staff deals with the paperwork and pays you the amount in hard cash.
Who Buys Salvage Cars Near Me?
Depending on how long you have been searching, you may already be tired of typing "how to sell my salvage car for cash" in your browser. It can become stressful and truly overwhelming if you don't know where to look. Many buyers offering cash for salvage cars engage sellers in a lengthy buying process that involves multiple visits to their location, inspections, and endless haggling.
Well, not us! We buy salvage cars through a simple and easy process that involves just one single visit and absolutely no negotiation. If you're wondering, "Will this service be available in my area?" we reach you in any part of town. Regardless of your location, if you have a salvage car to sell, we are at your doorstep.
We have had a lot of our customers call in to ask, "I want to sell my salvage car. But, can I sell my car without a title?" and the answer is always yes! Our friendly and experienced staff helps you obtain a duplicate title, after which the sale process to transfer your salvage car to us for money is done in a jiffy!
Our experience in this domain has led us to create a sales procedure that ensures maximum satisfaction and experience for you from your interaction with us. We believe that getting rid of an old or damaged car should be quick and easy. Get a quote for your salvage car from us to see how much you can earn!
Our Values
High Standards
As a professional salvage car buyer, we seek the best standards in junk vehicle hauling services to meet your needs. In our team are enthusiastic and well-experienced professionals who will be handling your junk cars as well as evaluating them. We are very proud of our experts, who are determined to provide the best experience to our clients and find a fair price that satisfies both parties.
Customer Service Satisfaction
Being a 24-hour junk car buyer, we have a contact line service you can depend on. Through this initiative, clients will no longer have to go directly to our physical office or wait for working hours because we are responsive at any time of the day. Your queries and initial needs will be catered to by our team of well-trained representatives.
Same-Day Service
We treat each pickup as an opportunity to delight our customers. Our same-day service is just one of the many ways to show that we mean business. If you have a junk car for disposal, give us a call, and we assure you that your rustbucket will have a new home before the day ends.
Free Paperwork
Entrusting your car to our junk car removal service gives us the responsibility to handle everything, including the transfer of ownership. The only participation we require from you is your signature. Our service is equipped with transparency so that you won't be experiencing unwanted surprises!
Free Pickup
Our price for your car is calculated according to its condition, year, model, and make. Accordingly, we include all the expenses and costs to get the best deal for your junk cars. Along with the responsibility of paying you for the car, we also do junk car removal for free.
Highest Pricing Guaranteed
If you are looking for the highest price for your junk car, our company is the right choice. Instead of paying for towing services or junk haulers to remove your junk car, we will pay you top dollar instead. When you sell your salvage car for cash to our company, you won't be disappointed in its price.
Find out what your Junk car is worth in seconds. Fill out information below: We're open Mon-Fri: 8 am - 8 pm, Sat: 8 am - 3 pm
Sell Salvage Cars to Junkcarsus.com
Don't let a wrecked car jeopardize your driving experience and stall your plans. We provide the perfect solution to sell your wrecked car – just call us! We would be happy to buy any and every salvage car, irrespective of its damage or model. Our company is a trusted salvage car buyer, has engaged with and satisfied thousands of car sellers over 30 years of our operations by offering:
No hidden costs. Our process is designed in a way to ensure there is no surprise hidden costs. We factor in all paperwork and transportation costs in our offer to you, ensuring you make a decision based on just one price.
Same day free pick-up. We offer to pick-up your salvage car on the same day of providing you a quote, ensuring your salvage car converts to hard cash in the fastest way possible!
Expert team. Our specialists are well-experienced in this field and know all the details that may affect the car's value.
We recommend that you don't postpone selling a wrecked car if you want to earn decent money for it. Sell your salvage car online fast and get paid today.
Where Can I Sell My Salvage Car?
Where can I sell my salvage vehicle and be sure that I get a complete range of services? The answer is JunkCarsUs! Our company has an impressive 30-year experience in buying junk vehicles. We purchased every junk car you can think of and picked up vehicles from numerous locations in the United States. Our company has grown significantly over the years, which means that we have plenty of experts who perform their work fast.
When you choose our team to get rid of your car, you get:
An accurate and fair evaluation of the vehicle's condition.
Quick payment the moment we arrive to collect your vehicle.
Free towing even from remote locations.
Responsive customer support who can explain all the details.
There are no restrictions on the types of cars we purchase in terms of size and conditions.
A lot of people wonder — why it is a better idea to sell a car to a junk car buyer instead of fixing it, bringing it to a junkyard, or selling it for parts. Here's what you should know.
Fixing a damaged vehicle may be too expensive
Sometimes it's difficult to even tell how much money you will invest in a car after an accident. New problems often become apparent over time and can significantly drain your budget. If an expert evaluates your car and decides that it will cost more to fix it than it's worth, you should definitely sell it.
Selling to a junkyard is less profitable and convenient
Average junkyards may be on the list of places where to sell salvage cars, but they are not the best option for a few reasons. They don't offer as many services as junk car buyers. You will have to take your car to a junkyard on your own, which can be both time-consuming and expensive. Another reason is that junkyards pay less compared to professional junk car buyers, so it's not a good option when you want to earn more.
Leaving a car in your yard is a bad idea
You should keep in mind that the condition of your car doesn't get better while you consider whether to sell it. The more time it is left unmaintained and developing rust, the less money you will earn for it, so a better strategy is to sell your car as quickly as possible.
Taking a vehicle apart is not the best solution
If you don't have experience in the field, taking your car for parts and then trying to find buyers for it is not the best idea. You will waste a lot of time looking for buyers, and there are no guarantees that you will find them. It all depends on how valuable and in demand those parts are. It is easier and more profitable to sell whole vehicles to companies that buy salvage cars, and JunkCarsUs is your best option.
These are just some reasons why a junk car buyer is a better solution compared to other variants. With a reliable buyer, you don't waste your time and effort, as there is a well-established process. Contact our JunkCarsUs team, so you can immediately get rid of that clunker you have.
Do You Want to Sell a Salvage Car For Cash Quickly and Easily?
How can I sell my salvage vehicle without wasting my time and making decent money for it? If you have asked yourself this question, we have a solution for you. All you should do to sell a junk vehicle to JunkCarsUs is:
Contact our team via phone number or online form.
One of our team members will note down information about your vehicle and give you a quote based on it. The details you have to provide include the car's condition, model/make, year, and mileage.
You can then look through the quote and decide whether it is suitable for you.
If you are satisfied with the offered price, we will choose the date and time to collect your vehicle. Our team takes care of all the necessary paperwork.
As you can see, the process is extremely easy and doesn't require you to do anything special. We ensure that you are well-informed on every step and that there is no confusion.
Sell a Salvage Vehicle To a Trusted Junk Car Buyer
You may think: "I don't have any salvage car buyers near me, so I can't sell my car so easily." This is far from the truth, as not having a salvage yard next to your house doesn't mean it should be difficult to sell your junk car. We will always collect a vehicle directly from you, so all you should do is remove your belongings from it.
Thanks to many years of dedicated work, we have earned the status of a highly-rated salvage car buyer. JunkCarsUs consists of a professional team with experience evaluating various vehicles and putting prices on them.
Here are some of the benefits that make us stand out from competitors:
Purchasing vehicles of different models and makes
You may have already had a situation when you try to sell a junk car to a junkyard, and it turns out that it cannot be accepted. This happens more commonly than you think. At JunkCarsUs, we buy vehicles of various types all the time, so it doesn't matter which one you want to sell. Some of the car types that we purchase include:
Sedans
Hatchbacks
RVs
SUVs
Buses
Trucks
Pickups, and more
High level of expertise and market knowledge
We know everything about the fast-changing market of junk cars, and our team is always up-to-date on any recent shifts. The expertise of our team members allows them to put the correct prices on cars, so there is no doubt that your vehicle costs as much as we say it does.
Safe and environmentally-friendly disposal practices
You may be surprised, but not every salvage vehicle buyer uses the correct disposal methods. It is common for cars to simply end up piled somewhere without proper recycling. At JunkCarsUs, we ensure this doesn't happen, and we approach each car individually to determine the environmentally-friendly disposal.
Immediate payments for your car
Do you need cash without any delays? In this case, you can always rely on JunkCarsUs. Our company's policy is that we pay for your vehicle right when we arrive at your location to collect it. We think it's only fair to pay you immediately and we don't try to postpone this.
Getting rid of a damaged car in time before it loses its value is always a good idea. We help you make this process smooth and unproblematic. Sell salvage vehicles to JunkCarsUs and get the best offer today!
Testimonials
September 6, 2023
Patrick Adams
Wanted to donate my old car. Made an appointment with someone and they did not show up when promised. Figured I would give these guys a call on a whim. They were there within an hour and gave me the cash on the spot. Hope I never have to get rid of an old car again but if I do I am definitely calling junkcarsus.
August 19, 2023
Wyatt Washington
Cannot believe how easy this was. Figured that as bad a shape as my car was in these guys were going to laugh and hang up on me. They seriously take care of everything, especially for a car that I just wanted nothing else to do with.
September 21, 2023
Cody Jackson
Had an old car to sell but did not want to do a private sale with strangers coming to my house. Called up Junkcarsus and they gave me the price on the phone and it was way better than car dealers I called who kept trying to get me to buy another car from them.
September 1, 2023
Allison Gonzales
Kind of worried about using this service at first. Figured they would give me a price for my old car and then try to lowball me when they showed up. Could not be more wrong! Gave them my details and the quote they gave is what they paid when they showed up, no questions asked.
September 24, 2023
Madeline Barnes
Was thinking about Craig's list to sell my old car. Just did not like the idea of constantly haggling with buyers. Gave this company a shot, and the price they gave was as high as what I saw other places online, and the fact that I did not have to deal with a bunch of random people, it really was worth it!
September 9, 2023
Destiny Morgan
We were moving states and needed to get rid of an old RV. With a dilapidated body, I knew I'd get no salvage value. Junkcarsus got the paperwork done and drove it off in a jiffy. Thanks to such prompt service in the nick of time!
September 20, 2023
Mackenzie Martinez
Looking to upgrade from the CR-V, I needed to sell it off first to clear garage space. The body was ok but the engine no good. The staff at Junkcarsus was courteous and got the job done with minimal involvement from me. Thnx!
August 13, 2023
Victoria Sanchez
Fast, easy and simple! It is the second time I've used Junkcarsus.com and the service was just as smooth. Definitely my go-to car removal service!
August 18, 2023
Jeremiah Watson
This was the first time I was sending off a car and had no idea of the paperwork and procedures. Thanks to Junkcarsus.com who were patient to take me through the entire process and attended to all my doubts. Thumbs up!
FAQ
How do you determine the value of a salvage car?
As a team who buys salvage vehicles every day, we have developed an accurate system of assessing the salvage value of each car. We look at how old a vehicle is, the extent of its damage, etc. Then, we also pay attention to the market prices for metal, parts, and other factors that influence the cost.
Do I need to provide any documents when selling my salvage car?
You should provide your car title when you sell a salvage car for cash. If you don't have this document and still want to sell your vehicle, you should contact our team, and we will help you get any duplicates and will deal with other paperwork.
Can you pick up my salvage car from a remote location?
Definitely! We collect vehicles from rural areas and remote locations regularly. You don't need to think about hiring someone to tow your car to us, as we will always get to your place to collect your vehicle. We also work in different states, so it doesn't matter where you live.