Get Cash for Junk Trucks
Get Cash for Junk Trucks
Same-day pick-up available.
Free towing. No paperwork
Call us now
(855) 547-1550
or email us to
support@junkcarsus.com
Receive a guaranteed highest price quote for your junk car from the best junk car buyer by filling out the form online.
We're open Mon-Fri: 8 am - 8 pm, Sat: 8 am - 3 pm

Same day service available! Price quote guaranteed!
Top dollar paid for your vehicle!
Examples of our junk car estimation
| Vehicle | Minimum Paid | Maximum Paid |
| --- | --- | --- |
| Chevrolet Impala, 2010 | 525 | 2900 |
| Dodge - Ram 2500, 1968 | 450 | 3750 |
| Buick LeSabre, 1973 | 250 | 1350 |
| GMC Terrain, 2011 | 950 | 2350 |
| Pontiac G6, 2009 | 475 | 2700 |
| Cadillac Allante, 1990 | 300 | 5500 |
| Acura CL, 1970 | 325 | 950 |
| Chevrolet Impala, 1971 | 250 | 1200 |
| Ford Focus, 2004 | 425 | 1900 |
| Pontiac G6, 2006 | 475 | 1900 |
| Volkswagen Beetle, 2003 | 275 | 1500 |
| Saturn Outlook, 2008 | 750 | 2300 |
| Ford - F-150, 2004 | 750 | 8750 |
| Dodge Neon, 2003 | 500 | 1900 |
| Ford - E150, 2006 | 875 | 4250 |
| Volkswagen Beetle, 1970 | 300 | 1200 |
| Jeep Cherokee, 1989 | 595 | 2750 |
| Cadillac CT6, 2006 | 375 | 2350 |
| Saturn Vue, 2008 | 425 | 2700 |
| Jeep Cherokee, 1991 | 750 | 2700 |
| Dodge Dakota, 2000 | 675 | 3750 |
| GMC Van, 2001 | 350 | 1900 |
| Volvo 240, 1995 | 375 | 1100 |
| Dodge D150, 1977 | 475 | 1900 |
| Hummer H3, 2009 | 675 | 4500 |
| Honda Accord, 2004 | 425 | 1900 |
| Nissan Xterra, 2000 | 875 | 3100 |
| Chevrolet Malibu, 2008 | 275 | 3750 |
| Honda Odyssey, 2008 | 325 | 1100 |
| Mercedes-Benz S (all), 1985 | 450 | 2900 |
| Ford - E350, 1986 | 375 | 1900 |
| Chevrolet TrailBlazer, 2007 | 550 | 2300 |
| Dodge - Ram 1500, 2014 | 775 | 4750 |
| Ford - E350, 1984 | 275 | 985 |
| Hyundai Santa Fe Sport, 2013 | 775 | 3100 |
| Ford Explorer Sport Trac, 2003 | 575 | 2300 |
| Mitsubishi Montero, 1990 | 350 | 1750 |
| Toyota Tacoma, 2002 | 725 | 3250 |
| Chevrolet - Van, 2001 | 250 | 750 |
| Subaru Forester, 2000 | 350 | 2900 |
| GMC Envoy XL, 2004 | 950 | 4700 |
| Chrysler 200, 2012 | 775 | 4500 |
| Chrysler Avanti, 2002 | 375 | 1275 |
| Honda Accord, 2004 | 475 | 2650 |
| Kia Sedona, 2009 | 325 | 1900 |
| Chevrolet Avalanche, 2003 | 450 | 3975 |
| Chrysler LeBaron, 1985 | 375 | 1350 |
| Saturn SC, 1999 | 275 | 1100 |
| Pontiac Sunfire, 2002 | 325 | 1750 |
| Nissan Maxima, 2022 | 425 | 1900 |
Recently Purchased Vehicles
Check some of our recent pickups in your area
2006 Ford - E150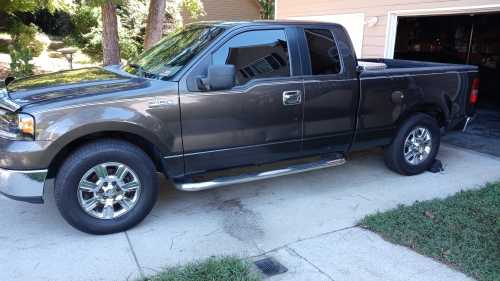 Service date:
August 25, 2023
2006 Chevrolet Colorado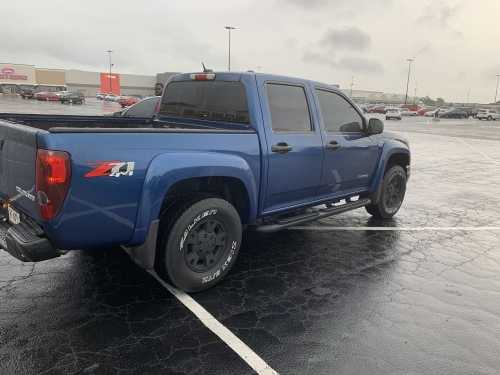 Service date:
September 14, 2023
2001 Dodge Dakota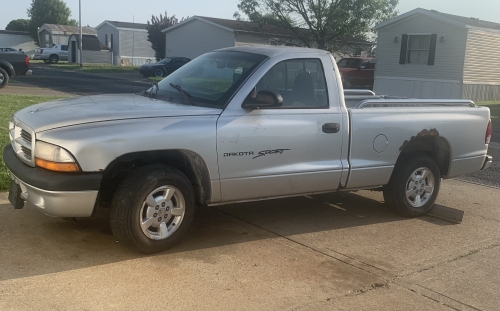 Service date:
August 21, 2023
1998 Dodge - Ram 1500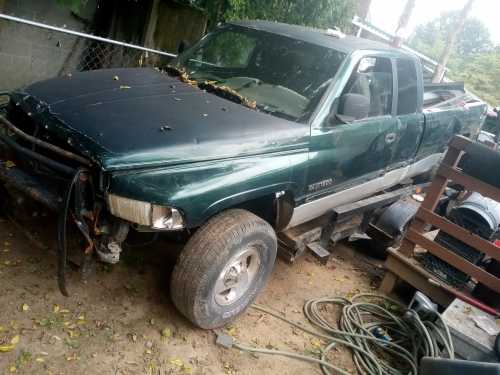 Service date:
August 24, 2023
1995 Chevrolet 1500
Service date:
August 31, 2023
1991 Ford Ranger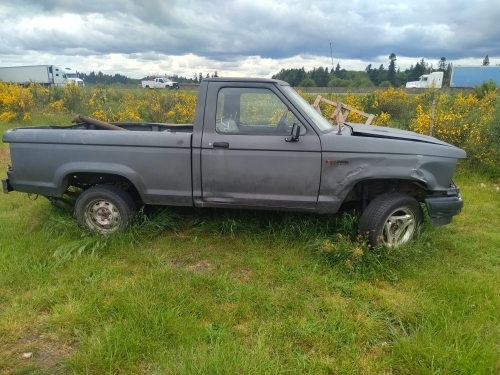 Service date:
August 19, 2023
2000 Chevrolet - Silverado 1500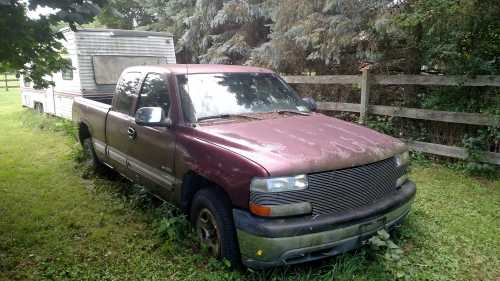 Service date:
August 17, 2023
2002 Toyota Tacoma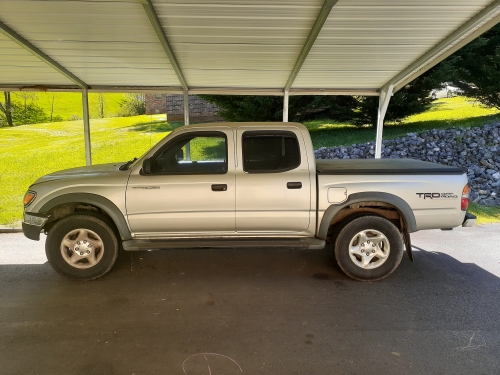 Service date:
August 9, 2023
Rather get the scrap car value of your car over the phone? No problem!
Our safety-conscious professionals provide quick junk car pickup and removal services.
Call us now at (855) 547-1550.
Receive a guaranteed highest price quote for your junk auto by filling in the form online for junk cars.
Sell Your Junk Truck for Cash Fast!
If you want to junk your truck that no longer works or is unsafe to drive and will cost too much to make roadworthy, call or email our friendly reps at Junkcarsus.com. We pay cash for junk trucks, no matter what they look like!
Sell your truck fast and easily. No paperwork. No hidden fees. Free same-day pick-up. Whether your truck is a domestic or import, salvage, or you want to sell a wrecked truck for the money and get them out of your backlot, we're the team you want to call!
We pay top dollar for your old truck, regardless of the condition.
Call us now and get your money today: (855) 547-1550.
How Can I Quickly Sell My Old Truck?
Give us a call or send an email
As soon as you contact us and say that you want to sell your junk truck, our process begins. We'll ask you about your vehicle — the year, make, model, mileage, and condition. The more you tell us, the better the deal we can do.
We make you an offer
Based on your information and our in-depth experience, we'll give you a quote. We offer top dollar for your junk truck, no matter the condition. Even if your car is beyond repair, it can still be sold for parts or metal, which is why we guarantee a fair price for your old ride.
Our professionals arrive to remove your junk truck
Once you accept our offer, we arrange a junk truck pick-up time and date that suits your schedule. It can even be a same-day pick-up, so you get your cash fast. You can sell your junk truck for money in under one day!
We Provide Truck Removal For Cash
Many people and companies buy trucks only if they work and look good. Therefore, if your old junk truck has seen better days and isn't worth fixing, not many will want it.
But even if they do, it's likely to cost you! Buyers will ask you to pay towing fees, and in case you are missing a title, charge you for the title restoration. Most junk car companies do not provide pick-up services or deduct the fees from the car's value. So, if you're wondering, "Who in my area will buy a damaged truck?" JunkCarsUs will!
We buy junk trucks in any condition and pay top dollar too! Our services include all types of trucks, from classic 4x4 to fire trucks and semi-trucks. If your truck hasn't been on the road for years and the paperwork has been lost, and you want to know, "Can I sell my junk truck without a title?" don't worry! We'll help you get a duplicate or obtain a title if it's been abandoned on your property. Once you have the title, the sale can be completed, and you'll have cash in your pocket.
At JunkCarsUs, we believe every truck has value, no matter its condition. We pay cash for unwanted trucks that other junk yards are reluctant to buy. With us, you'll be able to:
Trade on flooded trucks that are waterlogged and seem beyond repair. It still has potential, and we're interested in buying it;
Get rid of the old junker that has served you well but is now showing its age. We'll gladly pay cash for old trucks;
Sell a broken truck with engine trouble, transmission issues, or any other mechanical problem. We'll assess the value of your truck based on its salvageable parts and condition, and make you a cash offer accordingly;
Sell a crashed truck that has been in a collision, and the repair costs are too steep. We buy crashed trucks, too, and offer a decent payout for them;
Capitalize on your non-running truck sitting idle because it won't start. We'll gladly take that non-runner off your hands and put cash in your pocket.
In a word, there is no truck we don't want. So, let us turn your jalopy into cash today and offer free used truck removal!
Services by State
Select your state
Our Values
High Standards
Our company upholds our reputation in the junk vehicle removal industry. We live with quality standards and ensure we serve our clients with a beyond-expectation service. Our high standards come from our experienced team of professionals who are ready to spend as much time as needed working with you to find the best time slot to pick up your car and give you a fair price for it.
Customer Service Satisfaction
Getting a team that does your junk car's disposal may be very peculiar to some, but our company made it easy. We know how important immediate action is for your junk car removal, so our team of 24-hour junk car buyers can help you with your initial queries and needs.
Same-Day Service
If your car has sentimental value, and you have mixed feelings about selling it, don't worry! Our team moves so fast that you won't have time to be sad. We can pick up your car the same day we do the deal.
Free Paperwork
Disposing of a junk car requires paperwork for the transfer of ownership and others that sometimes make the process intricate. But you won't be bothered by all this because we do the job. We administer all the indispensable requirements for the disposal of your junk car. Our junk car removal service promises transparency in our transactions.
Free Pickup
We are offering you a price for your broken car for scrap in consideration of all the costs and expenses that are present in our negotiation. We won't charge for the junk car removal and are servicing you for free!
Highest Pricing Guaranteed
If you are looking for the highest price for your junk car, our company is the right choice. Instead of paying for towing services or junk haulers to remove your junk car, we will pay you top dollar instead.
Find out what your Junk car is worth in seconds. Fill out information below: We're open Mon-Fri: 8 am - 8 pm, Sat: 8 am - 3 pm
What Documents Do You Need to Sell Scrap Trucks for Cash?
When you've got a junk truck taking up valuable space in your yard, you might be wondering, "Who will junk my truck for cash?" With multiple scrap yards around, not all of them are junk truck buyers worth your attention, as they might not live up to their promises. With JunkCarsUs, you are lucky to hit the spot, though!
We buy scrap trucks for cash, and with us, you can rest assured you'll get rid of your old clunker quickly and without a hassle. Unlike many other junkyards offering truck removal for cash only, we offer free towing. More than that, we'll take care of all deal-related paperwork for you. The documents you should provide to ensure a smooth transaction include:
Car title that serves as legal proof of ownership and allows you to transfer it to the buyer easily. If you have the title, ensure that it's in your name and that there are no liens or outstanding loans associated with the vehicle;
Bill of sale can be used as a secondary document to establish the transfer of ownership. It includes details about the buyer, seller, vehicle information, purchase price, and the date of the sale. Some states require a bill of sale to accompany the title during the transfer process;
Valid identification, such as a driver's license, to verify your identity during the transaction. This helps prevent fraudulent sales and ensures that you are the rightful owner enabled to sell a junk truck.
Selling a truck without a title might be possible, but the process can be more complex and varies by state. Anyway, to avoid potential hurdles and expedite the process, it's advisable to obtain a proper title or its duplicate before selling a junk truck. The good news is that JunkCarsUs specialists can help you with that to ensure a smooth and secure transaction. So, if you've been thinking about "How to sell my truck for cash fast?" there is no better place than JunkCarsUs.
Why Choose JunkCarsUs As a Junk Truck Buyer?
Are you tired of pouring good money into that old 4x4 only to have it break downtime and again, and are looking for where to sell old trucks? Let us know if you have trucks for scrap or sale, and we'll offer you the best cash deal in town. No matter the condition, whether working or not, old or totaled, we'll buy it!
No hidden costs. When we make you an offer, it doesn't change. There are no costs to deduct; we do that before we quote you a value. Paperwork and pick-up are already covered. The price we offer is the cash you get!
Free pick-up. Whether the same day as your call or another time that works best for you, we'll pick up your small or big truck for free! No strings or hidden fees, just friendly service.
Trained professionals. Our pick-up teams are experienced and skilled at truck removal. Once you sign the ownership over, we'll pay you the agreed-upon cash amount and haul that old truck away.
Testimonials
September 11, 2023
Sara Bryant
My 19 years old Chevy had been in three different accidents. When I started making calls to see if I could sell it, most people would not give me the time of day. As a last resort, I called Junkcarsus.com and was amazed that not only were they willing to take my car, they gave me a great price for it. The pickup process itself could not have been easier!
September 27, 2023
Patrick Kelly
I thought about selling my car online but really did not want to deal with a bunch of strangers coming to my house. After filling out a short form on Junkcarsus.com they came out with a check in hand to pick up my car. Great service and great company!
September 2, 2023
Jaden Hernandez
Called these guys as a last resort when nobody else could come at the time I needed. Their showed up quickly, gave me the cash and towed the car away. Awesome service!
September 25, 2023
Gabriel Barnes
Gave these guys a call on a Saturday to get my old truck taken away. They were there in a couple of hours and took it away right then! Super professional and easy to deal with. Seriously if I would have known how easy it was I would have called junkcarsus a whole lot sooner.
September 13, 2023
Wyatt Washington
Cannot believe how easy this was. Figured that as bad a shape as my car was in these guys were going to laugh and hang up on me. They seriously take care of everything, especially for a car that I just wanted nothing else to do with.
September 4, 2023
Rebecca Coleman
Not much for phone calls so I filled out the online form for junkcarsus. Got right back to me and since they already had my info gave me a price right then. Scheduled a time for later that day and the whole thing was done.
August 10, 2023
Jaden Sanchez
Prompt and efficient junk removal services – they were the only service that agreed to remove my beaten up Toyota that's been occupying space after the accident!
August 25, 2023
Jason Wright
My son's old van needed to be discarded and I finally got down to doing it. I called many car removers but found Junkcarsus' package and interaction the best. Their prompt service didn't disappoint at all! Thank you and I will definitely recommend you guys.
September 7, 2023
Mason Diaz
Junkcarsus team noted that I left mechanics kit and speakers in my old van and handed all the stuff to me before taking my car. That's what I call attention to the details. Thank you, guys!
FAQ
What are the most expensive parts of a junked truck?
If you have decided to sell a junk truck for parts, you should know which will bring you the most cash and which are of no value at all. The most expensive parts are the bumper, doors, windows, mirrors, engine, transmission, rear end, and electronics. These parts are more often replaced than fixed in case of breakdown, so they are in high demand in the market for reused car components. You can also get good money for selling precious metal catalysts, a GPS system, and airbags that have not been used. And you will get much less cash for truck batteries, wiper arms, tires, wheels, and filters.
In what cases is it better to repair a junk truck?
If your truck is damaged, the first thing you think about is repair. Even though this solution is not always the most profitable and advantageous, sometimes fixing faults and repairing a junked truck is the best option. That is, you should save it if you are facing periodic wear and tear of its parts (changing tires, hoses, belts, etc.) or if you can afford truck repairs that cost a lot of money. You could also consider repairing a junking truck if it really fully met all your needs and perfectly coped with all functions before it broke down.
When is it better to scrap a junk truck?
If truck repair and troubleshooting don't seem like the best solution, then you'd better sell a scrap truck to a junkyard. This decision is often the right one, not only in terms of economic benefits but also in your safety. So, we advise you to get rid of the car and receive cash for it if the repair costs more than the vehicle itself. In addition, if the junk truck has problems with the engine or other critical parts, it is better to scrap it, as replacement of the details can be risky. Selling a junk car to a junkyard would also be the best option if your previous attempts to sell it were not successful or you lost its title. If your truck has been in a serious accident and now only barely resembles a vehicle, it's best to sell it to JunkCarsUs for big money.
Do I need to pay for towing of my junk truck?
With JunkCarsUs, you'll enjoy all-inclusive and free service. There is no need to pay for towing as it is included in all our orders by default. All you need to do is give us the location to pick up your vehicle and agree upon a convenient time. We even have same-day pickup on the list for those who want to get rid of their clunkers ASAP.
How do I get paid for junking my truck?
At JunkCarsUs, we strive to close deals in a fast and hassle-free manner. In fact, you can sell your vehicle and get paid in a matter of a single day. As for the payment method, we can pay you in cash, issue a check, or transfer money to your bank account. It's up to you to choose.