We Buy Junk Trucks
We Buy Junk Trucks
Same-day pick-up available.
Free towing. No paperwork
We're open Mon-Fri: 8 am - 8 pm, Sat: 8 am - 3 pm
We buy junk cars in any condition
Same day service available! Price quote guaranteed!
Top dollar paid for your vehicle!
Examples of our junk car estimation
| Vehicle | Minimum Paid | Maximum Paid |
| --- | --- | --- |
| Ford - F-150, 2006 | 550 | 4800 |
| Acura TL, 2002 | 475 | 1850 |
| Dodge - Pickup, 1972 | 500 | 2900 |
| Buick LeSabre, 2000 | 600 | 1900 |
| Honda Accord Hybrid, 2005 | 575 | 2375 |
| Jeep Grand Cherokee, 2006 | 750 | 3900 |
| Ford Windstar, 1999 | 350 | 3500 |
| BMW - 328, 2006 | 275 | 1900 |
| Nissan Versa, 2007 | 325 | 2350 |
| Dodge Caravan, 2002 | 750 | 2350 |
| Ford Explorer, 2011 | 425 | 3250 |
| Kia Optima, 2007 | 425 | 1900 |
| Hummer H3, 2009 | 625 | 3700 |
| BMW - 328, 2009 | 375 | 1900 |
| Chevrolet S-10, 1998 | 575 | 2500 |
| Mazda Mazda3, 2005 | 350 | 2500 |
| Dodge Van, 1977 | 375 | 950 |
| Saturn Ion, 2005 | 325 | 1900 |
| Saturn Vue, 2008 | 425 | 2700 |
| Pontiac G6, 2009 | 475 | 2700 |
| Hyundai Sonata, 2008 | 650 | 2100 |
| Honda Civic, 1993 | 250 | 1100 |
| Toyota Sienna, 2000 | 425 | 2300 |
| Chevrolet Malibu, 2008 | 275 | 3750 |
| Chrysler Town & Country, 2007 | 675 | 1900 |
| Honda Civic, 2001 | 325 | 2100 |
| Cadillac SRX, 2011 | 1250 | 4700 |
| Volvo S60, 2008 | 575 | 3100 |
| Saturn SC, 1999 | 275 | 1100 |
| GMC Envoy XL, 2004 | 950 | 4700 |
| Ford Escort, 1986 | 150 | 1850 |
| Land Rover Range Rover Sport, 2010 | 975 | 19000 |
| Ford - F-150, 2004 | 750 | 8750 |
| Buick Century, 2000 | 375 | 1900 |
| Saturn SC, 2001 | 275 | 1900 |
| Toyota Corolla, 1982 | 250 | 1775 |
| INFINITI - G35, 2003 | 550 | 2775 |
| GMC Safari, 2005 | 650 | 3500 |
| Jeep Grand Cherokee, 1997 | 325 | 1975 |
| Jeep Wrangler, 2006 | 350 | 1900 |
| Chevrolet Cobalt, 2008 | 425 | 2300 |
| Mazda Tribute, 2003 | 375 | 1375 |
| Saturn Vue, 2009 | 375 | 1900 |
| Ford - F-450, 1995 | 375 | 2300 |
| Chevrolet TrailBlazer, 2006 | 750 | 2750 |
| Chevrolet TrailBlazer, 2001 | 475 | 2900 |
| Toyota Camry, 2007 | 650 | 3100 |
| Dodge Magnum, 2005 | 350 | 950 |
| Acura CL, 1988 | 275 | 1875 |
| Mercedes-Benz M-Class, 2003 | 3500 | 7250 |
Recently Purchased Vehicles
Check some of our recent pickups in your area
2002 Ford - F-150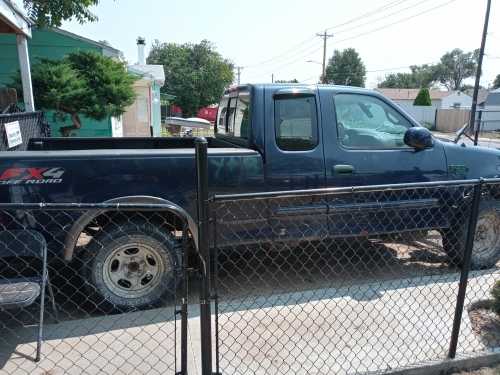 Service date:
June 27, 2022
2001 Dodge Dakota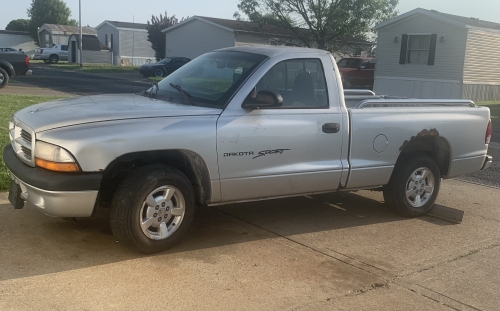 Service date:
June 9, 2022
2003 Ford - F-350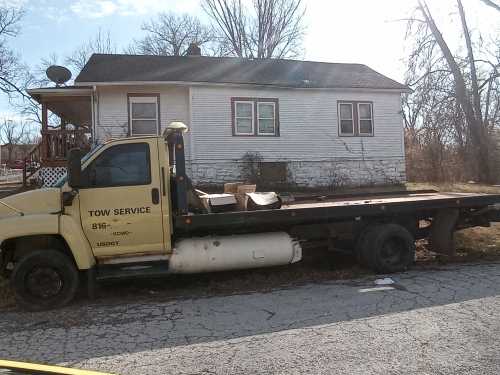 Service date:
June 8, 2022
2014 Dodge - Ram 1500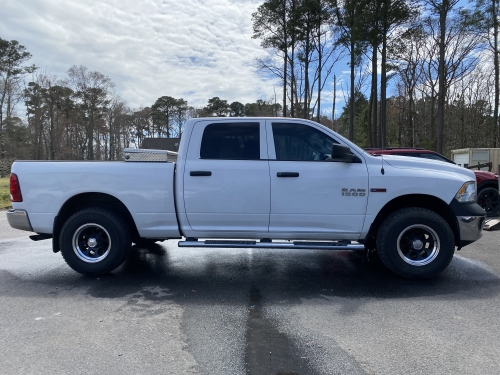 Service date:
June 4, 2022
1995 Chevrolet 1500
Service date:
June 26, 2022
1974 International MXT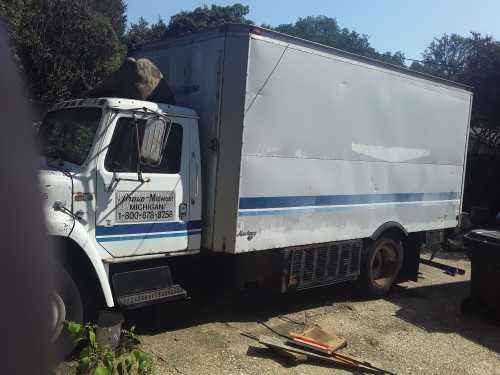 Service date:
June 13, 2022
2000 Dodge Dakota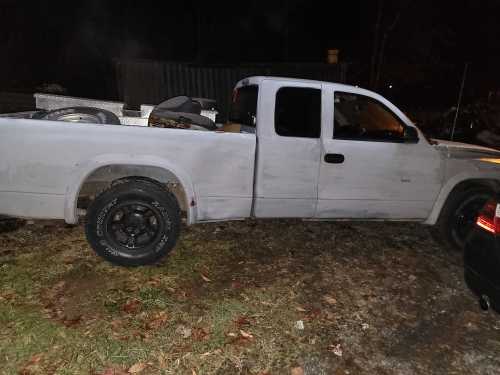 Service date:
June 26, 2022
2009 Ford LeSabre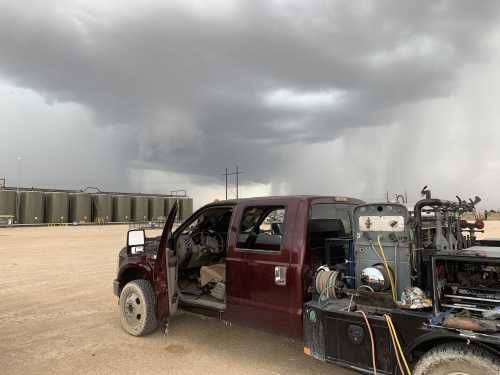 Service date:
July 15, 2022
Rather get the scrap car value of your car over the phone? No problem!
Our safety-conscious professionals provide quick junk car pickup and removal services.
Call us now at (855) 547-1550
Receive a guaranteed highest price quote for your junk auto by filling in the form online.
Sell Your Junk Truck for Cash Here!
If you want junking your truck that no longer works, or is unsafe to drive and will cost too much to make roadworthy, call or email our friendly reps at Junkcarsus.com.
We pay cash for junk trucks, no matter what they look like!
Sell your truck fast and easily. No paperwork. No hidden fees. Free same-day pick-up.
Whether your truck is a domestic or import, salvage, or you want to sell a wrecked truck for money and get them out of your backlot, we're the team you want to call!
We pay top dollar for your old truck, regardless of the condition.
Call us now and get your money today: (855) 547-1550
How Can I Quickly Sell My Old Truck?
Give us a call or send an email
As soon as you contact us and say that you want to sell your junk truck, our process begins. We'll ask you about your truck; the year, make, model, mileage, and condition. The more you tell us, the better the deal we can do.
We make you an offer
Based on your information and our in-depth experience, we'll give you a quote. We offer top dollar for your junk truck, no matter the condition. Even if your car is beyond repair, it can still be sold for parts or metal, which is why we guarantee a fair price for your old ride.
Our professionals arrive to remove your junk truck
Once you accept our offer, we arrange a junk truck pick-up time and date that suits your schedule. It can even be a same-day pick-up, so you get your cash fast. You can sell your junk truck for cash in under one day!
We Buy Junk Trucks in Your Area
Many people and companies buy only the trucks that work and look good. However, if your old junk truck has seen better days and isn't worth fixing, not many will want it.
If they do, it's likely to cost you! They will ask you to pay towing fees, and in case you are missing a title, charge you for the title restoration. Most junk car companies do not provide pick-up services or deduct the fees from the car's value. So if you're wondering, "Who in my area will buy a damaged truck?"
Junkcarsus.com will! We buy junk trucks in any condition and pay top dollar too! Our services include all types of trucks, from classic 4x4 to fire trucks and semi-trucks.
If your truck hasn't been on the road for years and the paperwork has been lost, and you want to know, "Can I sell my junk truck without a title?"
Don't worry! We'll help you get a duplicate or obtain a title if it's been abandoned on your property. Once you have the title, the sale can be completed, and you'll have cash in your pocket.
Our Values
High Standards
We seek the best standards in junk vehicle hauling services to meet your needs. We are composed of enthusiastic and well-experienced professionals who will be handling your junk cars, as well as appraise your car. We are very proud of our team of experts who are determined to provide the best experience to our clients and find a fair price that satisfies both parties.
Free Pickup
We won't charge you for the junk truck pick-up or towing. These perks are provided as soon as you agree to your junk car's price. This initiative is part of our top-notch service to you. We don't just offer the highest price for your junk cars, but we also provide for the smoothest junk car transaction.
Same Day Service
We treat each pickup as an opportunity to delight our customers. Our same-day service is just one of our many ways to show that we mean business. If you have a junk car for disposal, give us a call, and we assure you that your rustbucket will have a new home before the day ends.
Customer Service Satisfaction
If you decide to junk a broken car using our company, you will enjoy our 24-hour services. We make sure that you will be handled by our helpful and friendly customer service representatives. Your queries will be administered by our well-trained customer service reps so that we will only deliver the best service for your convenience.
Free Paperwork
Entrusting your car to our junk car removal service gives us the responsibility to handle everything, including the transfer of ownership. The only participation we need from you is your signature. Our service is equipped with transparency so that you won't be experiencing unwarranted surprises!
Highest Pricing Guaranteed
We offer junk vehicle removal services with the Highest Price guaranteed for your junk car. Even if your car is an immobile clunker, don't settle for chump change! Our company is the best place to sell a crashed car at the highest rate possible. We will fairly estimate your car's condition and pay you the rates you truly deserve.
Find out what your Junk car is worth in seconds. Fill out information below: We're open Mon-Fri: 8 am - 8 pm, Sat: 8 am - 3 pm
Sell Trucks to Junkcarsus.com
Are you tired of pouring good money into that old 4x4 only to have it break down time and again? Let us know you have trucks for scrap or sale, and we'll offer you the best cash deal in town. No matter the condition, whether working or not, old or totaled, we'll buy it!
No hidden costs.

When we make you an offer, it doesn't change. There are no costs to deduct; we do that before we quote you a value. Paperwork and pick-up are already covered. The price we offer is the cash you get!

Free pick-up.

Whether the same day as your call or another time that works best for you, we'll pick up your small or

big truck

for free! No strings or hidden fees, just friendly service.

Trained professionals.

Our pick-up teams are experienced and skilled at truck removal. Once you sign the ownership over, they'll pay you the agreed-upon cash amount and haul that old truck away.
Testimonials
June 23, 2022
Sara Bryant
My 19 years old Chevy had been in three different accidents. When I started making calls to see if I could sell it, most people would not give me the time of day. As a last resort, I called Junkcarsus.com and was amazed that not only were they willing to take my car, they gave me a great price for it. The pickup process itself could not have been easier!

June 17, 2022
Patrick Kelly
I thought about selling my car online but really did not want to deal with a bunch of strangers coming to my house. After filling out a short form on Junkcarsus.com they came out with a check in hand to pick up my car. Great service and great company!

July 18, 2022
Jaden Hernandez
Called these guys as a last resort when nobody else could come at the time I needed. Their showed up quickly, gave me the cash and towed the car away. Awesome service!

June 30, 2022
Gabriel Barnes
Gave these guys a call on a Saturday to get my old truck taken away. They were there in a couple of hours and took it away right then! Super professional and easy to deal with. Seriously if I would have known how easy it was I would have called junkcarsus a whole lot sooner.

June 19, 2022
Wyatt Washington
Cannot believe how easy this was. Figured that as bad a shape as my car was in these guys were going to laugh and hang up on me. They seriously take care of everything, especially for a car that I just wanted nothing else to do with.

July 20, 2022
Rebecca Coleman
Not much for phone calls so I filled out the online form for junkcarsus. Got right back to me and since they already had my info gave me a price right then. Scheduled a time for later that day and the whole thing was done.

July 8, 2022
Jaden Sanchez
Prompt and efficient junk removal services – they were the only service that agreed to remove my beaten up Toyota that's been occupying space after the accident!

June 22, 2022
Jason Wright
My son's old van needed to be discarded and I finally got down to doing it. I called many car removers but found Junkcarsus' package and interaction the best. Their prompt service didn't disappoint at all! Thank you and I will definitely recommend you guys.
Junkcarsus team noted that I left mechanics kit and speakers in my old van and handed all the stuff to me before taking my car. That's what I call attention to the details. Thank you, guys!
FAQ
What are the most expensive parts of a junked truck?
If you have decided to sell your automobile for parts, then you should know which of them will bring you the most cash for it, and which are of no value at all. So, the most expensive parts of a truck, like any other vehicle, are the bumper, doors, windows, mirrors, engine, transmission, rear end, and electronics. This is due to the fact that these parts are more often replaced than fixed in case of breakdown, so they are in high demand in the market for reused car components. You can also get good money for selling precious metal catalysts, a GPS system, and airbags that have not been used. And you will get much less cash for truck batteries, wiper arms, tires, wheels, and filters.
In what cases is it better to repair a junk truck?
If your truck is damaged, the first thing you think about is repair. And despite the fact that this solution is not always the most profitable and advantageous, sometimes fixing faults and repairing a junked truck turns out to be really the best option. So, you should save your truck if you are facing periodic wear and tear of its parts (changing tires, hoses, belts, etc.) or if you can afford truck repairs that can cost a lot of money. You could also consider repairing a junking truck if it really fully met all your needs and perfectly coped with all functions before it broke down.
When is it better to scrap a junk truck?
If truck repair and troubleshooting don't seem like the best solution, then you must consider selling the auto to a junkyard. This decision is often the right one, not only in terms of economic benefits but also your safety. So, we advise you to get rid of the car and receive cash for it if the repair costs more than the vehicle itself. In addition, if the junk truck has problems with the engine or other critical parts, it is better to scrap it, as replacement of the details can be risky. Selling a junk car to a junkyard would also be the best option if your previous attempts to sell it were not successful or you lost its title. If your truck has been in a serious accident and now only barely resembles a vehicle, it's best to sell it to JunkCarsUs for big money.