Updated: 08/28/2023
All cars are made differently, hence their different price tags. Likewise, some makes and models offer higher value estimates than others after scrapping. In this article, we'll explain the scrap-car estimation process and consider the factors that impact the selling price.
Below, you'll find our highest-paying junk cars rating by car model. We'll provide the average value for each of these vehicles across the nation and specify in which states and locations you'll be able to get the most cash out of your old car.
What Determines
Junk Cars That Are Worth the Most Money
?
We would be happy to give you a unified formula of the best value junk cars, yet, there is no such thing. Normally, the scrap price for cars falls between 20% and 40% of a used vehicle's price. Salvage car rates range from $50 to as high as $15,000, with the market average hitting the $100 to $500 mark. However, top-paying junk cars can bring over $1,000.
Obviously enough, scrapped car prices vary by the vehicle's make and model. At the same time, two similar automobiles could be differently priced, since there are a number of other aspects that affect the final price and can make even the most valuable junk cars worthless. Those aspects are:
Condition of the car

: Vehicles in a serviceable state, with no serious body damage or deformation, or missing parts that are safe to drive will be sold at higher prices when scrapped;

Car size

: Larger vehicles such as trucks and SUVs will bring more cash due to a higher volume of scrap metal;

Number of vehicles sold

: The higher the sales, the higher the demand for spare parts and body elements, hence, the higher the scrap car price;

Local market pull

: The same car make and model might be

pretty

popular in one area and less popular in the other. Local demand for the exact vehicle greatly impacts the final price tag;

High-value parts or features

: Hybrid systems and some electronic parts add value to the salvage vehicle. This is especially true for modern car models;

Local pricing peculiarities

: Scrap rates are not the same across the states and even localities. Thus, in some localities, the same car can pay off better than in others.
Considering these aspects, you shouldn't expect to get much cash for a worn-out, corroded, heavily damaged, crashed, or totaled car. Meanwhile, the prices of the most paying junk cars will vary by locality and depending on the market demand for a certain model, design, configuration, assembly, etc.
15
Top Paying Junks Cars
We've made a list of 15 junk cars with the best price across the country. Notably, those prices are subject to a vehicle's relatively good condition and serviceability. Besides, keep in mind that prices can significantly differ by state. That's why we'll provide average rates against the highest selling prices.
1. Toyota Corolla (2010)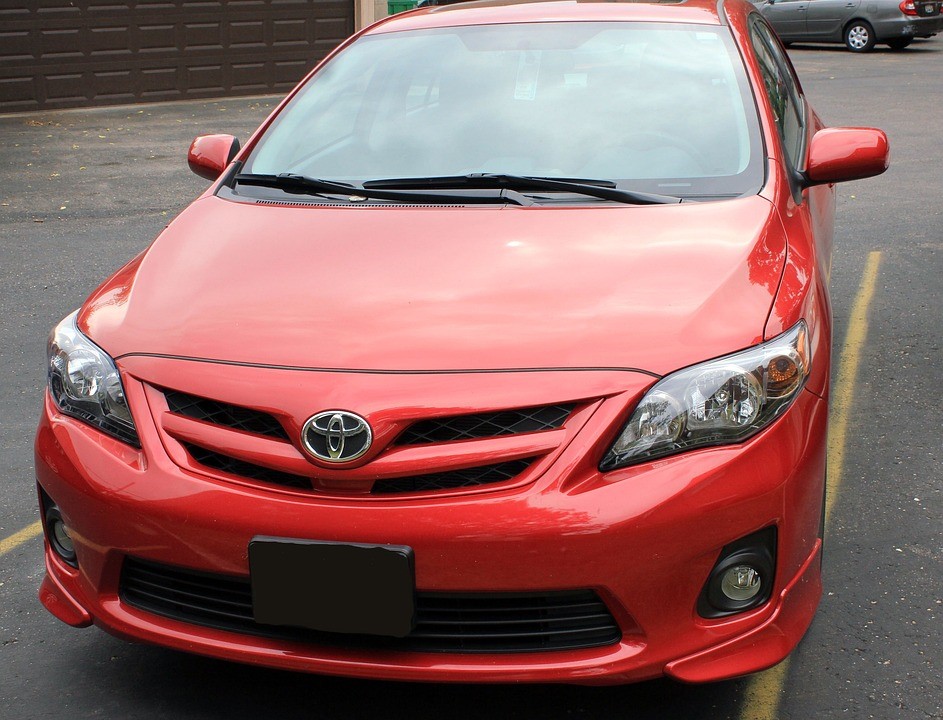 Average selling point: $1,154/ photo Pixabay
Maximum price offered in Columbus, Ohio: $2,850
The Toyota Corolla 2010 used to be extremely popular a decade ago and still takes the lead in the market of junk cars. This model is distinguished by high reliability and solid quality. Properly maintaining it for years can eventually pay off with quite a bit of cash. With over 266,000 cars sold in 2010, there is a great demand for the parts of this model.
2. Honda Accord (2009)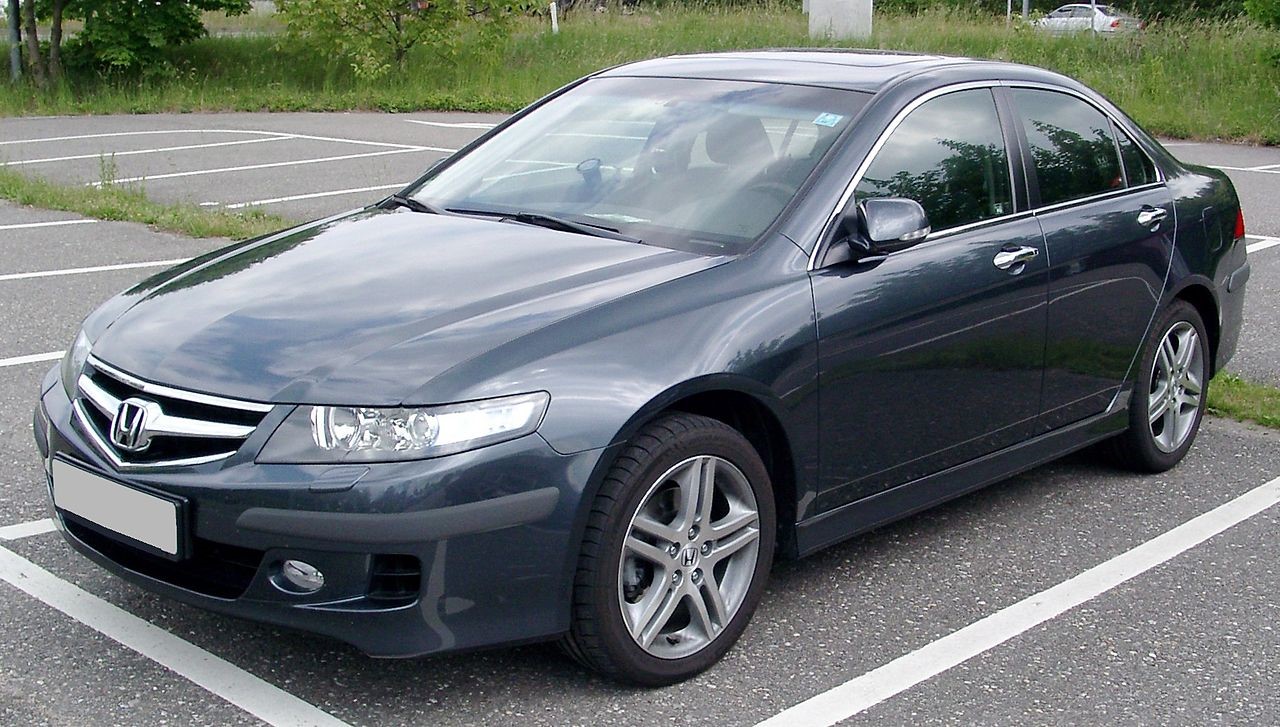 Average selling point: $1,039/ photo Wikipedia
Maximum price offered in Stone Mountain, Georgia: $3,340
Given the higher end of the maximum selling price, this model is deservedly among the junk cars with the best value. Honda is yet another fave of American drivers, especially in big cities and metropolitan areas. The 2009 Accord is a premium sedan, available in 4-door and coupe versions. The model sales in 2009 reached 290,000 vehicles.
3. Toyota Prius (2005)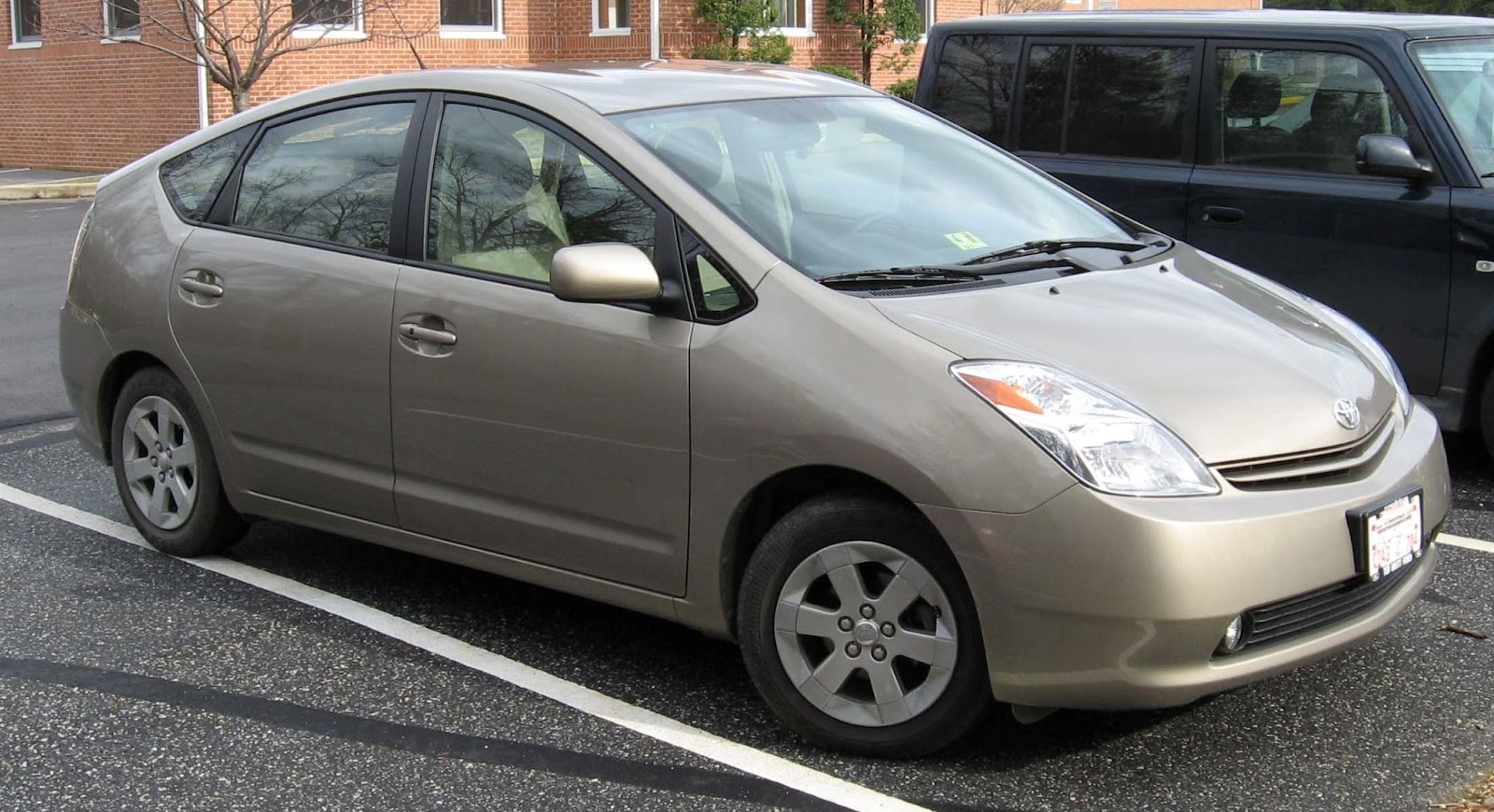 Average selling point: $1,014/ photo Wikimedia Commons
Maximum price offered in Portland, Oregon: $2,270
The Toyota Prius has made its claim to fame from the start and still lives up to its market image. The 2005 model is a compact sedan, ideal for city roads and high-traffic areas. The model is widely known for outstanding fuel economy. Its aerodynamic design, sleek shapes, and hybrid drive work perfectly for that purpose. A money-saver for drivers, Prius is also friendly to an environment, featuring a gas-electric fuel system. In 2005, nearly 208,000 cars were introduced to the US market.
4. Toyota Camry (2008)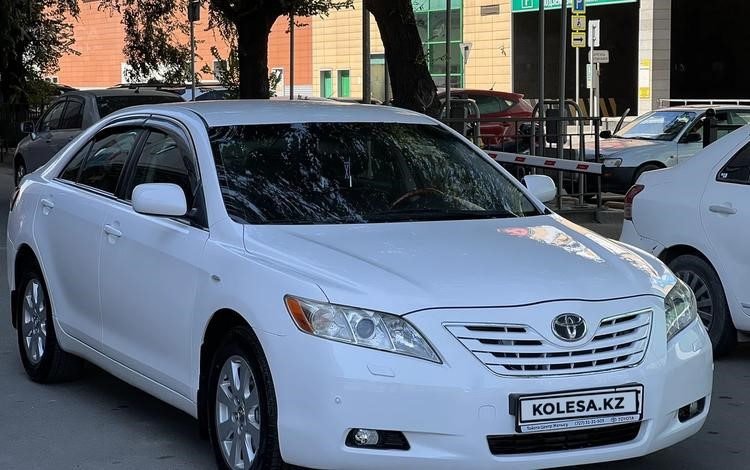 Average selling point:$925 / photo kolesa.kz
Maximum price offered in Delray Beach, Florida: $1,975
This model is for those who appreciate driving safely and with comfort. Though not a road beast, this front-wheel sedan offers a powerful and smooth drive. The Toyota Camry 2008 certainly stands out for its fuel-efficient engine, quality build, and driving stability. These features made it a top seller in its time. With over 436,000 sold in the US back in 2008, the model is now one of the junk cars with the highest paying price.
5. Chevrolet Cruze (2011)
Average selling point: $856/ Photo Wikipedia
Maximum price offered in Leander, Texas: $2,120
The model is the startup of the first generation of these compact sedans. Comfy interior design, turbocharged engine, secure handling, and controlled ride are among its best features. In 2011, over 231,000 entered the market via national dealers.
6. Ford F-150 (2006)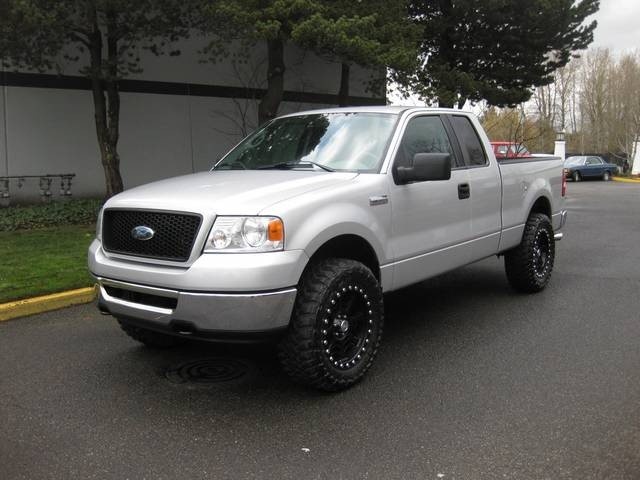 Average selling point: $853/ photo m&m investment cars
Maximum price offered in Little Rock, Arkansas: $1,965
The model has been among the best-selling American vehicles since 1981. Reliable, powerful, and easy to drive (despite its chunky design), this truck is an American road legend. In 2006, there were over 796,000 vehicles sold. Taking into account this number and the ultimate popularity of this pickup, it's no wonder this model is among the junk cars with the top pay.
7. Toyota Sienna (2005)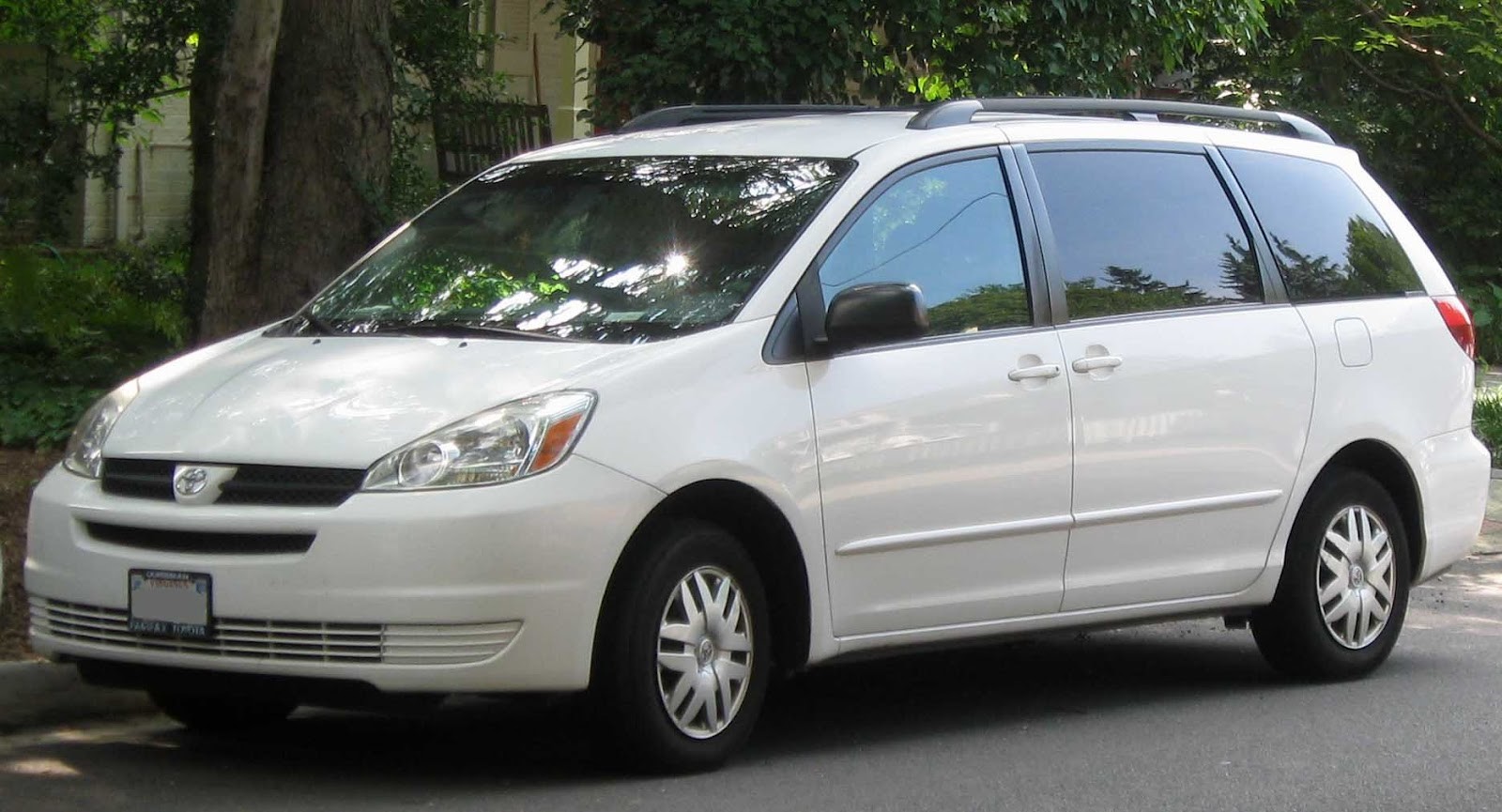 Average selling point: $852 / photo wikimedia commons
Maximum price offered in Mason, Ohio: $1,635
A sleekly designed minivan, this model is a great family car with a comfy interior, smooth ride, and good fuel economy. Though agility needs some improvement, it was still popular in 2005, with over 161,000 cars sold. Besides, the model was available in a full-drive format that might add to the used car's price.
8. Ford F-150 (2007)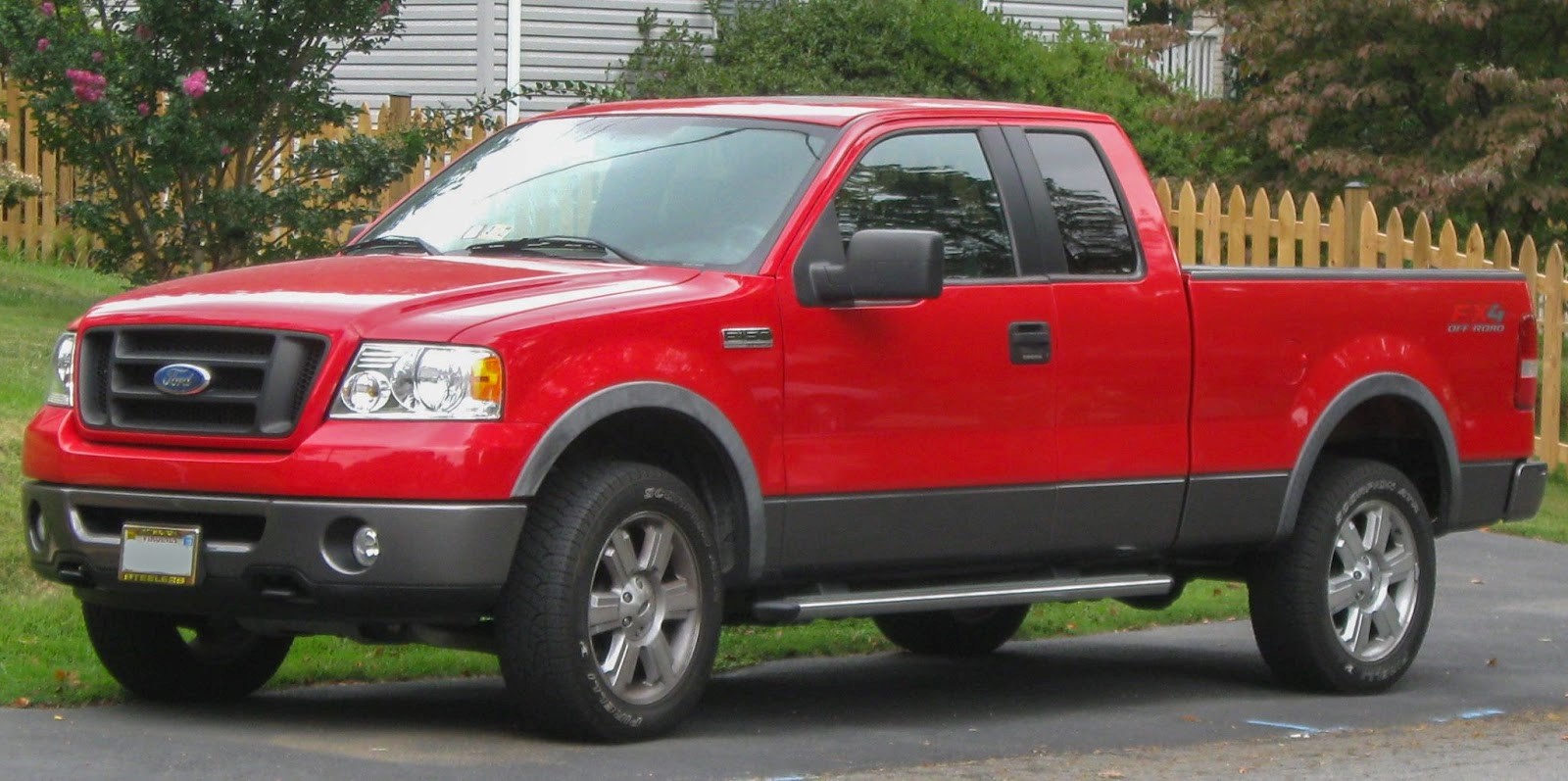 Average selling point: $840 / photo Wikipedia
Maximum price offered in Selma, Alabama: $2,070
Featuring responsive handling, a smooth ride, and distinguished by a tire-pressure monitoring system, this model is an updated and advanced version of the 2006 line. Starting from 2007, it was also available in a sport package option. With 690,000 autos sold, the 2007 model doesn't lag much behind its predecessor in popularity.
9. Honda Civic (2010)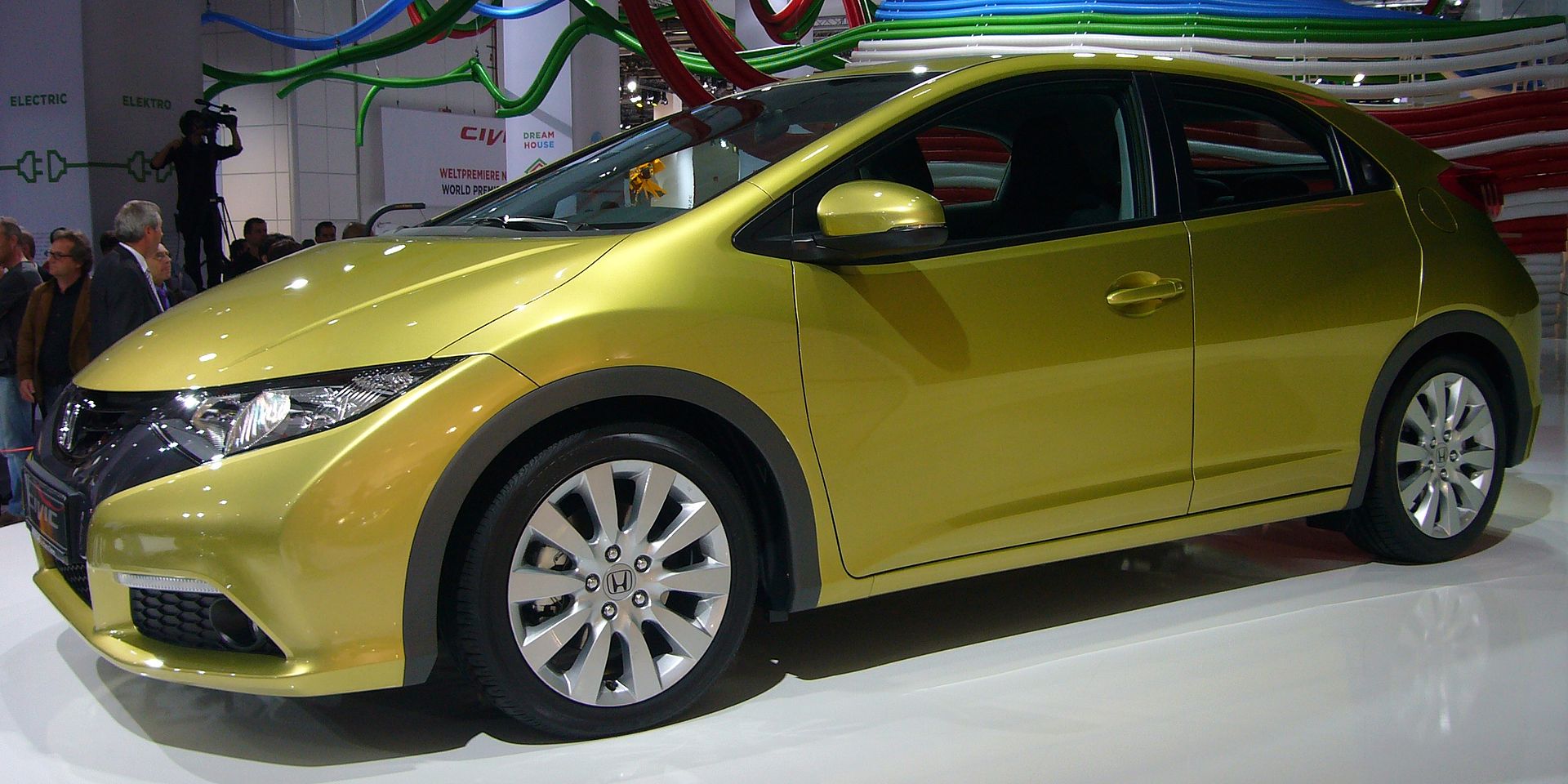 Average selling point: $775 / photo Wikipedia
Maximum price offered in Stanton, California: $2,010
Fuel economy, balanced handling, roomy interior, and impressive safety scores made this sedan a top seller back in 2010. The model is still a great choice if you are looking for an affordable and reliable used car. Available in 4-door and 2-door configurations, it was sold in over 260,000 copies.
10. Toyota Yaris (2007)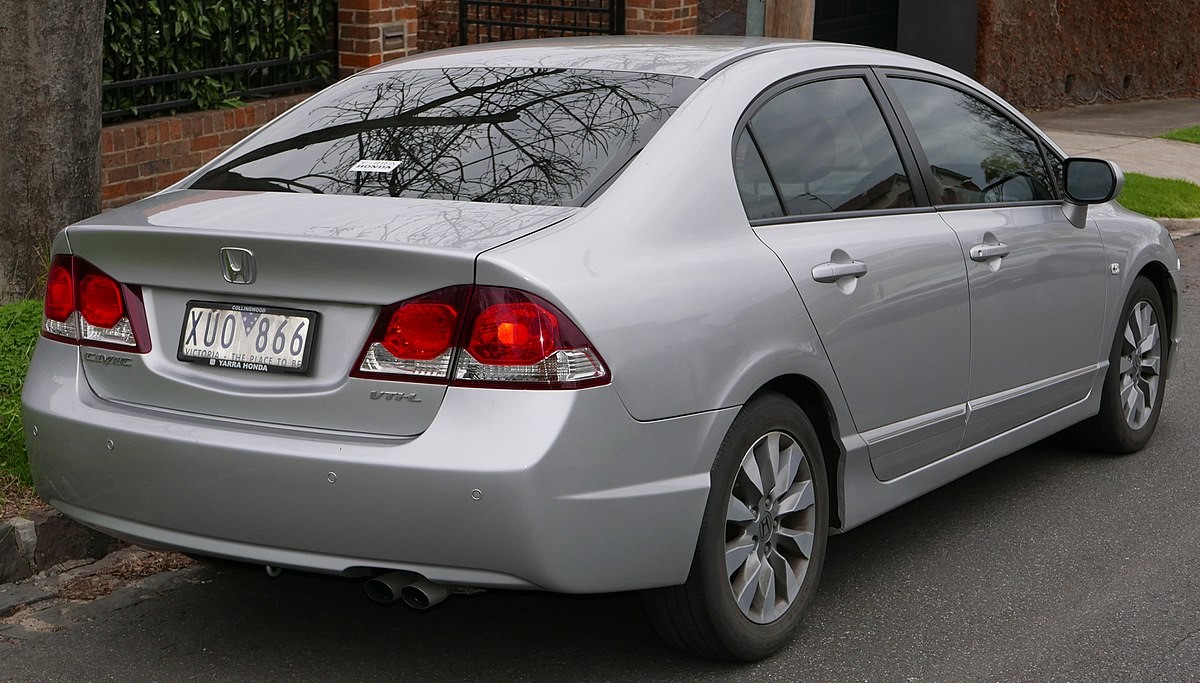 Average selling point: $735 / photo wikipedia
Maximum price offered in Lafayette, Louisiana: $1,480
A compact, agile car, this model is a city street runner ideal for women and anyone who likes smaller, fuel-efficient automobiles. It was available in 4-door sedan and 3-door hatchback body styles, with nearly 85,000 cars sold in total in 2007.
11. Honda Odyssey (2007)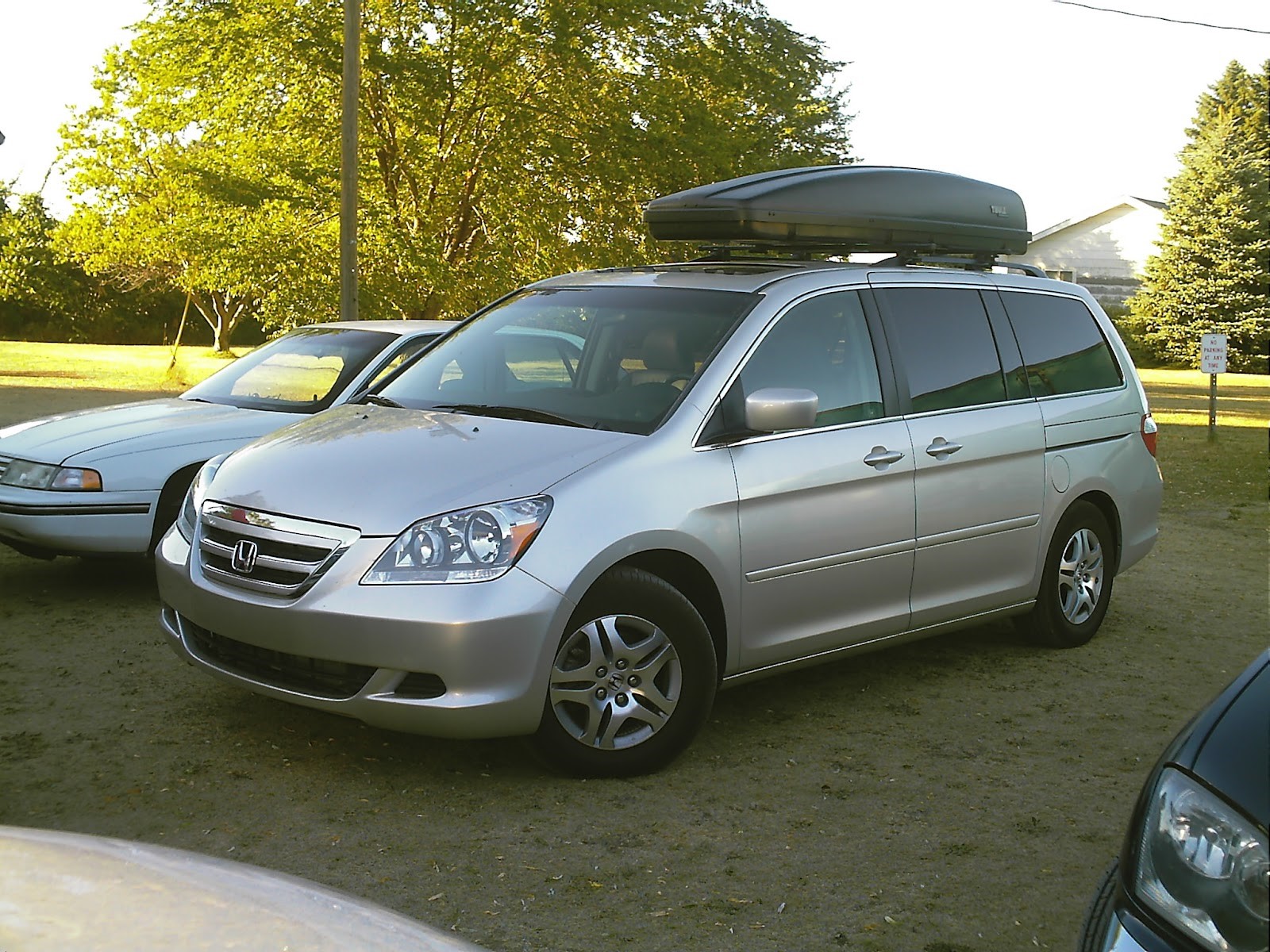 Average selling point: $688 / photo wikimedia commons
Maximum price offered in Bethlehem, Pennsylvania: $1,455
Reliable performance, powerful engine, and spacious interior make this model ideal for passenger and cargo handling alike. It's one of the best models in its class, comparable to the Dodge Caravan, and distinguished by the reputed Honda quality. In 2007, over 173,000 vehicles were distributed to the market.
12. Nissan Altima (2012)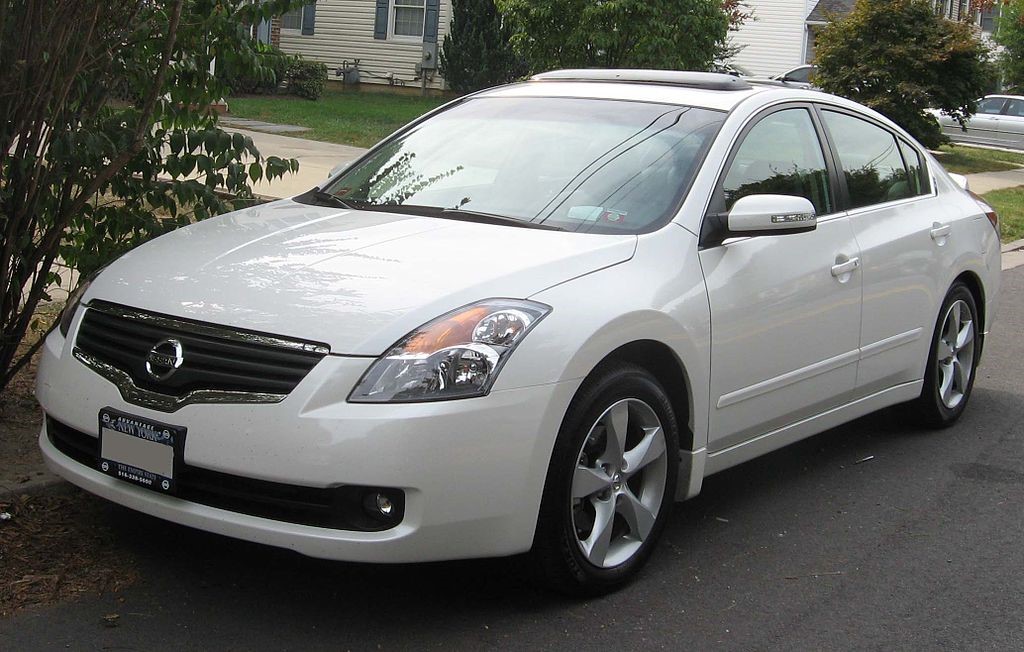 Average selling point: $668 / photo wikipedia
Maximum price offered in Austin, Texas: $1,590
Refreshed modern design, along with a powerful engine, gives this model an edge over its 2010 predecessor. Offered in two body styles, including a classy 4-door sedan and a sporty 2-door coupe, it sold 303,000 copies in 2012.
13. BMW 328 (2007)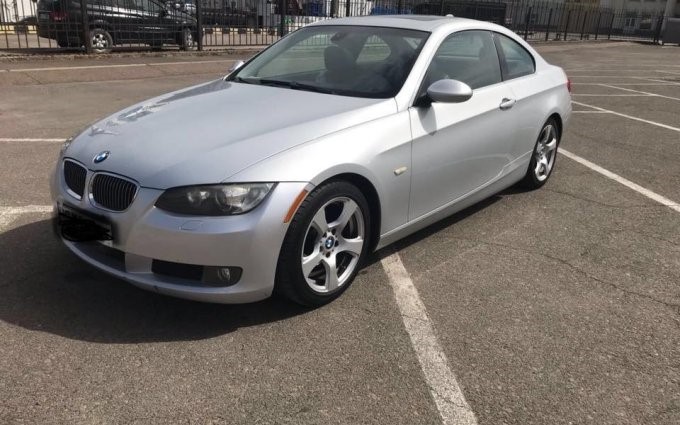 Average selling point: $650 / photo reono.ua
Maximum price offered in Opa-Locka, Florida: $2,105
A piece of classic European luxury, this model is the only European car in our rating. Belonging to the 3 Series, it was offered in a whole range of body styles, including sedan, coupe, convertible, and wagon designs. A combo of quality and power is what distinguishes this vehicle from other junk cars with the highest paid, and makes it valuable even when it is scrapped. In 2007, BMW 328 accounted for over 142,000 copies sold.
14. Toyota Corolla (2005)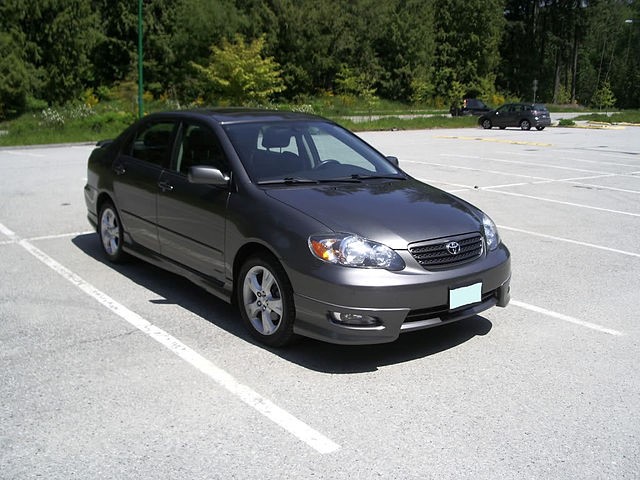 Average selling point: $649 / photo wikimedia commons
Maximum price offered in Quincy, Massachusetts: $1,235
Featured at the top of our list, the Toyota Corolla pops up at the bottom as well. The 2005 model is a good-used car despite its age, since it used to offer premium-level quality at an affordable price. Back in 2005, nearly 342,000 units were sold to the US market, further contributing to the model's image.
15. GMC Yukon (2004)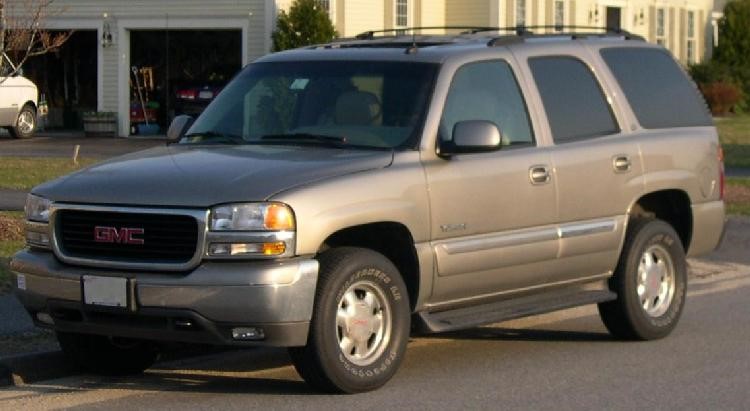 Average selling point: $648 / photo wikimedia commons
Maximum price offered in Dallas, Texas: $1,615
A hefty Yukon is the right size for bigger families. The size, though, doesn't impact its driving performance and maneuverability. The model was available in a standard version, with a tire-pressure monitoring system, as well as with a rear-wheel and all-wheel drive. In 2004, this SUV numbered 86,500 vehicles.
Consider Selling Your Car to JunkCarsUs
If you think about scrapping your car and want to expedite the whole process to make it less of a hassle, contact JunkCarsUs. We've streamlined the car estimation procedure to serve our client's needs to the fullest.
We buy scrapped, salvaged, and totaled vehicles in any condition. We will give you the best junk car quote, pay in cash, offer free pickup, and ensure same-day service. With that, you can rest assured that we'll buy your scrap car at the highest price. Feel free to call us to discuss the deal!
FAQ
What are the characteristics of junk cars that are worth the most money?
The main aspects determining the salvage car price are the vehicle's condition, make, year of issue, and location. Local market demands aside, top-paying junk cars are those in a drivable and serviceable condition, with minor or no damages to them.
How do I get the most cash out of a used or salvaged car?
While the price estimate will largely depend on a combo of aspects we've already mentioned, the highest-paying junk cars are typically sold via salvage yards or junk car companies such as JunkCarsUs. Backed by extensive networks and solid experience, they usually offer true-to-life market prices.
Contact Us
Feel free to contact us for any business, media, or personal inquiries:
Hours
Monday - Friday: 8 AM - 8 PM
Saturday: 8 AM - 3 PM
Contacts
Address
100 Alexander Way
Suite 816
Edgewater. NJ 07020