Updated: 12/27/2022
Consumer Reports has been testing automobiles for more than 85 years. The list is useful in researching troublesome cars and the least reliable cars before buying. We looked at the bottom ten rankings from 2016 and 2021 to see which showed up several times. This means that the cars with the most problems are not fixed, leading to owners voting the cars as unreliable for multiple years.
This is a summary of the Consumer Reports for the top 10 Most Unreliable Cars from 2016 to 2021.
| | | | | | | |
| --- | --- | --- | --- | --- | --- | --- |
| Rank | 2016 | 2017 | 2018 | 2019 | 2020 | 2021 |
| 10 | Dodge Journey | Mitsubishi Mirage | Chevrolet Camaro | Jeep Compass | Volvo XC90 | Volvo XC60 |
| 9 | Mitsubishi Lancer | Mitsubishi i-MiEV | Mercedes-Benz GLC | Dodge Journey | Chrysler Pacifica | Ford EcoSport |
| 8 | Cadillac Escalade | Fiat 500L | Jaguar F-Pace | Jeep Wrangler | Tesla Model X | Jeep Wrangler |
| 7 | Jeep Patriot | Chrysler 200 | GMC Acadia | Land Rover Discovery | Acura MDX | Tesla Model S |
| 6 | Mitsubishi Mirage | Toyota Tacoma | Fiat 500L | Honda Odyssey | Volkswagen Tiguan | Chevrolet Colorado |
| 5 | Fiat 500L | Dodge Journey | Ford Focus | Honda Clarity | Volkswagen Atlas | Volvo XC90 |
| 4 | Nissan Sentra | Mercedes-Benz CLA | Ford Fiesta | Fiat 500L | Alfa Romeo Giulia | Jeep Compass |
| 3 | Chrysler 200 | Maserati Ghibli | Volvo XC90 | Jaguar XE | Jeep Wrangler | Volkswagen Atlas |
| 2 | Land Rover Discovery Sport | Land Rover Discovery Sport | Cadillac Escalade | Toyota Tacoma | Chevrolet Camaro | Subaru Ascent |
| 1 | Dodge Dart | Cadillac Escalade | Tesla Model X | Nissan Titan XD | Chevrolet Colorado | Chevrolet Silverado |
Below is the list of cars that appeared at least twice. Rank 8 to 12 feature cars that appeared three times in the list, with one car appearing four times and landing at the bottom of the least reliable cars. A lot of these vehicles are manufactured by the most hated car brands and are definitely not worth buying, so it's essential to know about those cars.
1. Mitsubishi Mirage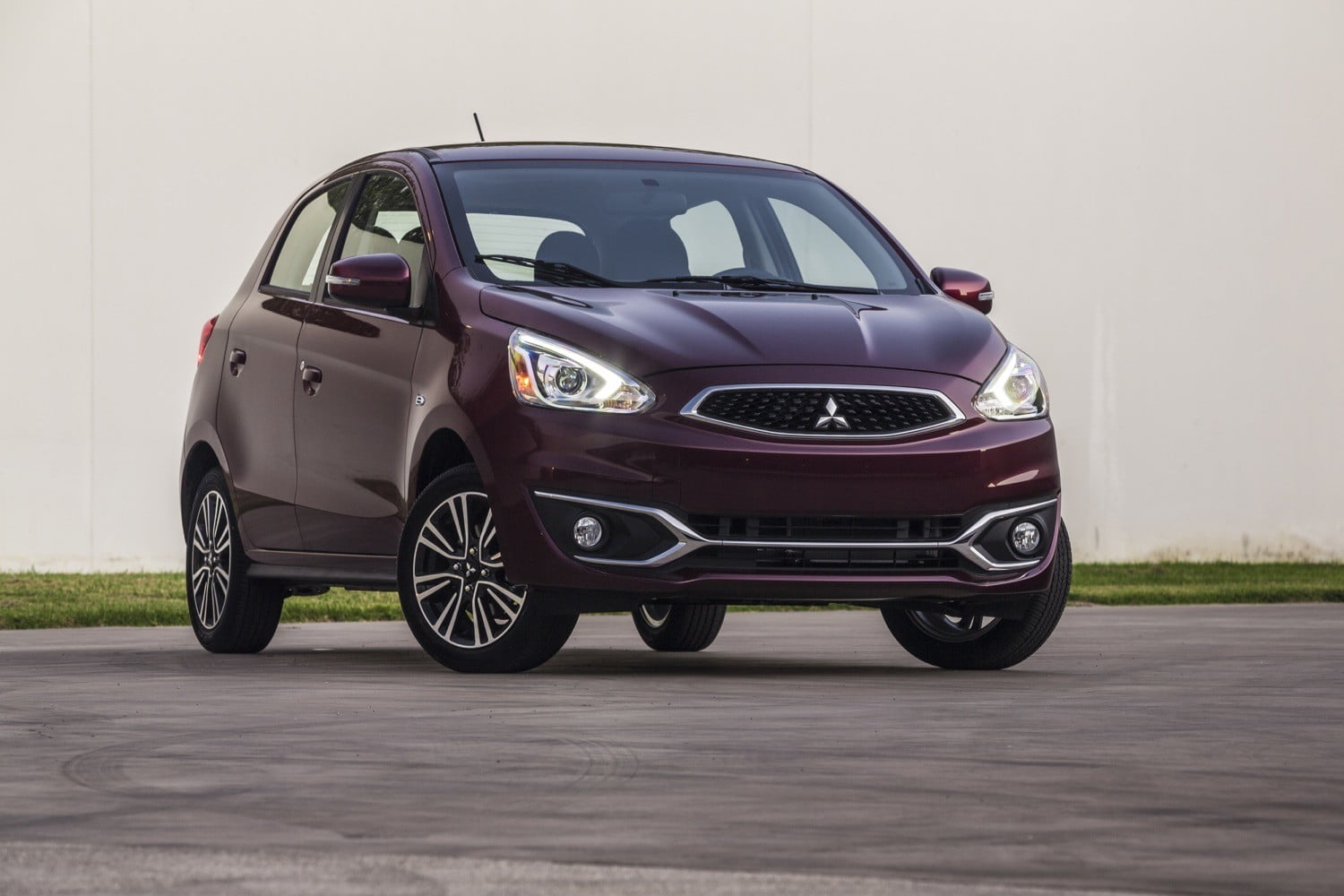 The Mitsubishi Mirage was praised for its low base price and efficient fuel consumption, but weak acceleration, overall uncomfortable ride, lack of safety features, and a low-quality interior torpedoed their ranking. The Mitsubishi Mirage's 37 MPG had the best fuel efficiency among the eight subcompact cars assessed by Consumer Reports.
Unfortunately, this is the only bright area because the rest of the vehicle's features like braking, transmission, emergency handling, and limited cargo space are all frowned upon by users.
Being a small car, the cost to maintain a Mitsubishi Mirage ranges from $100 to $2,500. Major repairs like replacing brake calipers will cost between $1,500 to $2,500, and minor repairs like brake pad replacements will cost $350 to $450.
2. Toyota Tacoma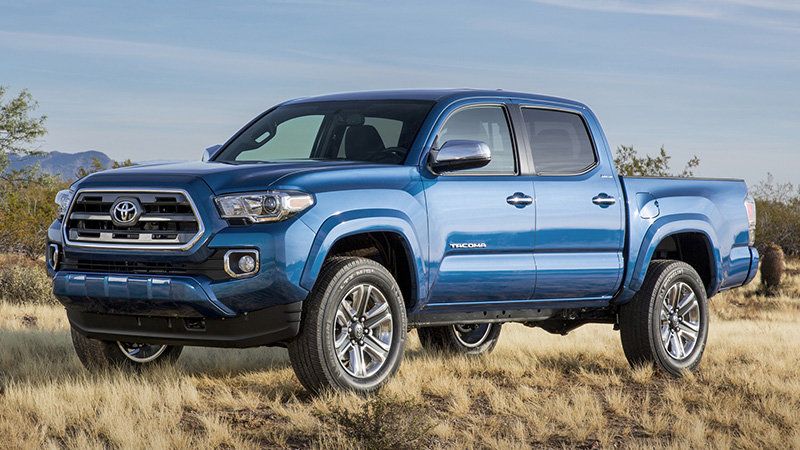 The Toyota Tacoma is an excellent truck for off-roading. It is a reasonably priced vehicle ideal for rough terrain, but it has its flaws, one of which is the transmission. The automatic transmission in the Toyota Tacoma is one of the poorest of any Toyota car. The truck's manual transmission performs better but still has reported problems. The automatic transmission tends to slip, resulting in a stressful and dangerous driving experience.
Another reported issue is the ball joint wearing out prematurely, causing steering difficulties. The Tacoma is a good vehicle, but it has a lot of classic Toyota truck issues that need to be addressed right away.
The estimated cost for maintaining this truck ranges from $90 to $2,400. Replacing the timing belt will cost about $1,400 to $2,000, and replacing the crankshaft position sensor will cost about $1,400 to $2,200.
3. Chevrolet Camaro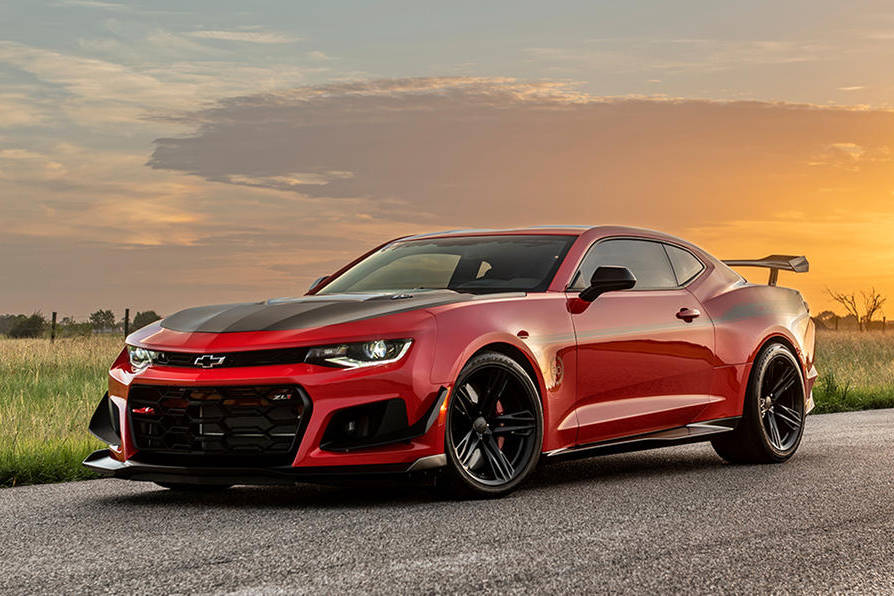 The Chevrolet Camaro is a thrilling sports vehicle to drive. It handles well, according to owners, and provides a comfortable ride, although it has certain issues. The most common complaint from owners is that their auto would not start. Unlike other cars, where the problem is with the starter, battery, or alternator, a Camaro is a bit complicated.
Signals from the raised-chip key and the anti-theft system can sometimes be mixed up. Several wires in the steering column are prone to fraying, preventing the vehicle from starting. Both the ignition lock cylinder and the keys will need to be replaced to fix this. Another typical issue is that the power window stops in the middle of its movement or moves very slowly.
Camaros are a bit pricey to repair, with estimates ranging from $95 to $4,600. Replacing a shock absorber will cost between $800 to $1,200, and replacing wheel bearings will cost around $160 to $200.
4. Tesla Model X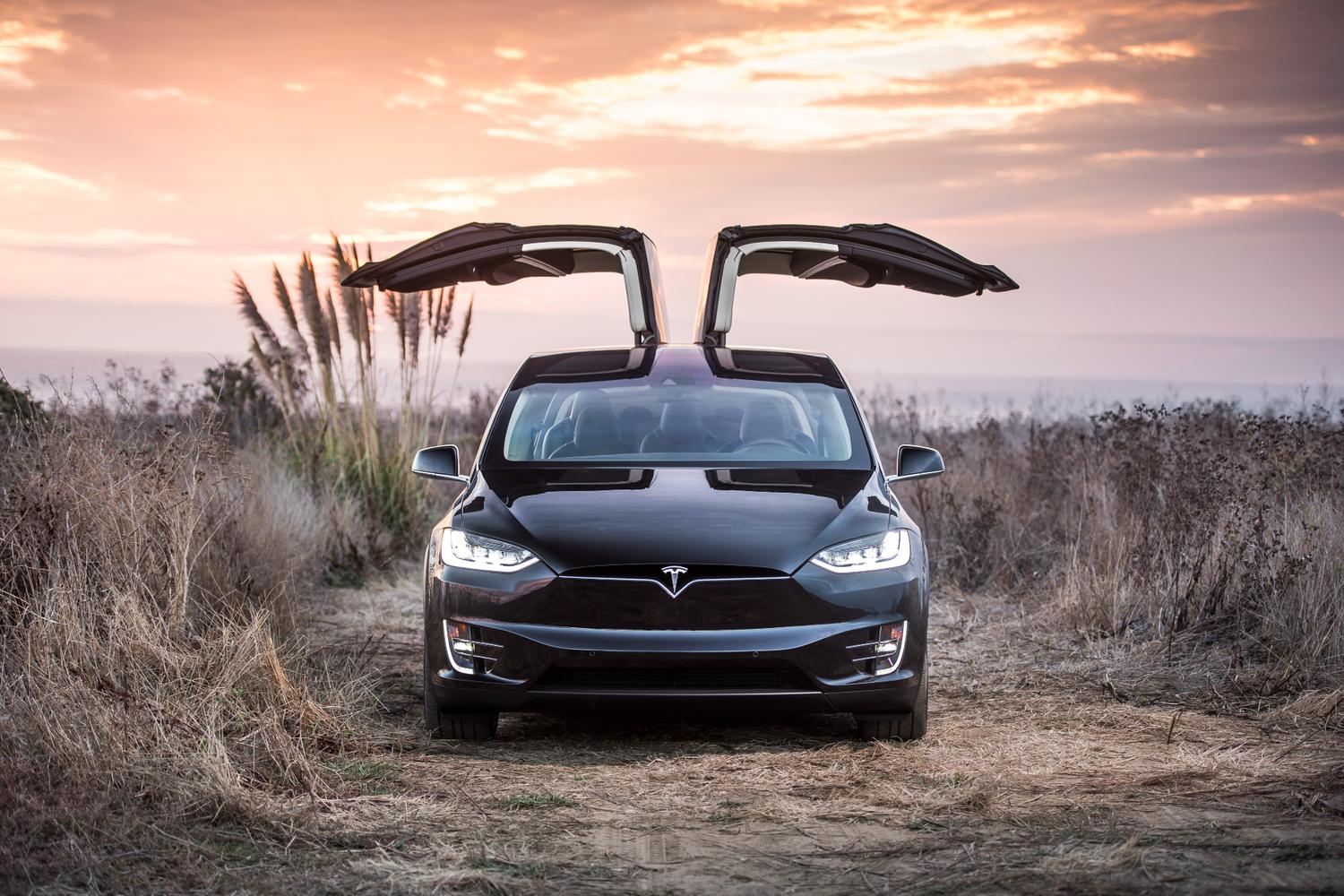 According to Consumer Reports, the Tesla Model X is the worst electric car on the market regarding reliability. Because of the "bells and whistles," quick acceleration, and tech-savvy features, it's still a good SUV.
Almost all Tesla models suffer from uneven panel gaps and design defects that result in a bad overall finish, as well as rusting seat rails and paint quality issues.
The Model X is noted for having a variety of dependability concerns. Most of them are related to in-car electronics, such as the navigation system freezing. Owners of Tesla Model X vehicles have stated that their cars accelerated "suddenly" and "violently." All this contributes to making the Tesla Model X one of the worst modern cars.
Due to being totally electrical, maintenance costs for Teslas. The estimated 5-year maintenance is just around $1,400. Common repairs like window motor regulator replacements cost between $600 to $900, and replacing the brake caliper will cost about $350 to $600.
5. Jeep Compass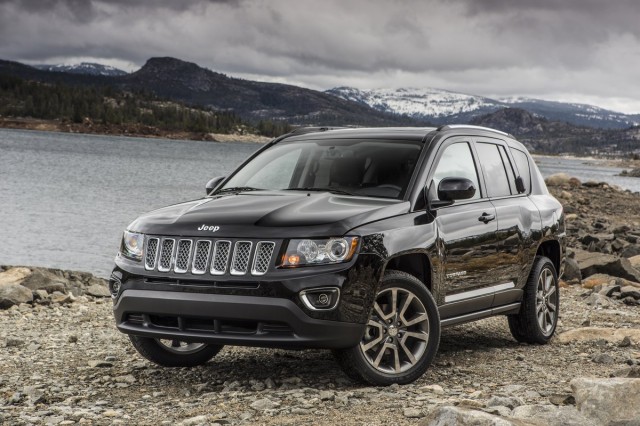 The compass is Jeep's urban variant of their off-road classic. It has a sporty appearance, is easy to drive, and is priced between the Renegade and the Cherokee. However, it's been plagued by a non-starting issue.
A leaking roof or sunroof is another Jeep Compass issue. Others reported that rain or snow would always come inside the passenger compartment anytime they drove through inclement weather. Another common problem is hearing weird sounds while driving due to uneven tire wear. You'd have to replace the tie rod ends and control arms to fix it.
The estimated cost for repairing a Jeep Compass will range from $95 to $2,000. A radiator replacement will cost $800 to $1,200. Replacing turn signal switches will cost around $400 to $600.
6. Volkswagen Atlas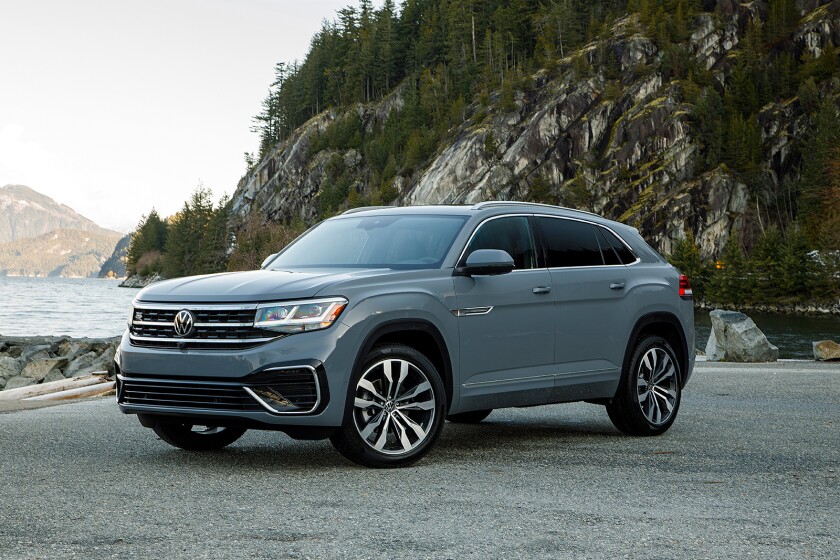 Volkswagen has created a reputation for producing "people cars" that are stable, durable, and economical. However, because Atlas is new to the market, it lacks history and dependability reviews. Every new car has a few flaws, and it takes the manufacturer a few years to smooth them out.
The braking system is the most common criticism, with many customers reporting screeching noises and brakes that did not engage at the right time. Many also report transmission problems like shifting delays, grinding when accelerating, whistling noises, and a burning smell from beneath the hood.
Routine repairs for a Volkswagen Atlas will range from $95 to $1,854, but some major repairs like fixing the gearbox or steering rack will cost between $4,400 to $7,000. Minor ones like replacing brake pads will cost between $300 to $450.
7. Chevrolet Colorado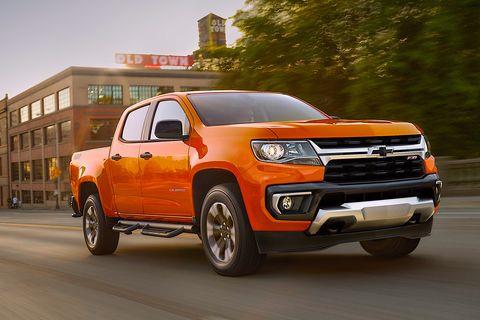 The Chevrolet Colorado has a bit of bad history. Due to low sales and reliability difficulties, it was discontinued in 2008. It made a comeback, but it still has some flaws.
Common problems include uncomfortable vibrations, an unpleasant shutter, and loud noises from the engine and transmission. As reported by several owners, the vehicle's reliability takes a hit due to unexpected acceleration failure and unpredictable stopping.
In addition, the Colorado lacks some basic safety measures. Forward collision and lane departure warnings are optional upgrades while standard on other brands.
The estimated cost for repairs will range from $95 to $4,500. Replacing a radiator will cost between $1,200 to $1,800, while ball joint replacements will cost between $400 to $600.
8. Cadillac Escalade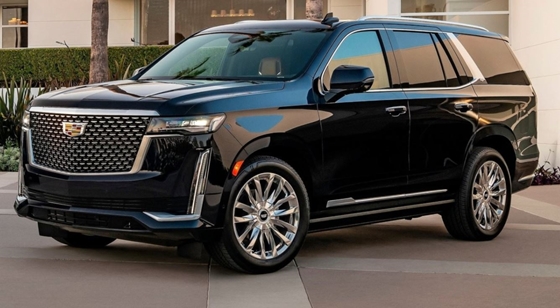 The Cadillac Escalade is a leading luxury SUV, but sales have declined in recent years, in part due to a shift in consumer preferences away from size and toward fuel economy - and maybe due to certain nagging concerns.
Transmission problems, according to some owners, are widespread. Owners reported that the gearbox might generate grinding noises before jumping out of the first gear. Others noted that the transmission would suddenly give a push and make a loud "bang" noise upon braking. For some owners, the transmission shuddered and shifted aggressively. In addition, unpredictable gauges and instrument panels have been reported as a concern.
Repairing a Cadillac Escalade will cost between $95 to $4,500. Replacing a shock absorber will cost between $1,900 to $2,900. Another common repair is for the car starter, around $700 to $1,150.
9. Land Rover Discovery Sport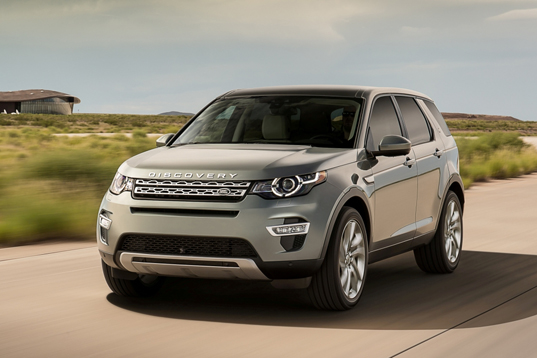 A faulty crankshaft has been found in over 68,000 Land Rover vehicles, causing engine stalling. This issue has plagued the company for years, leading to the recall of 42,000 Discovery vehicles from model years 2009 to 2016.
A defective crankshaft could cause the engine to stall. This faulty part has been seen to wear out or break prematurely. When a crankshaft fails, the engine as a whole will stall. Because stalling could happen at high speeds, this is a potentially deadly issue.
The emergency braking system for Range Rovers and Range Rover Sports was the cause for another recall in October 2018. Reports state that drivers may not be aware of a problem until the brake fails to avoid a collision.
Repairs for this Land Rover will range from $95 to $2,400, with major repairs like replacing the brake master cylinder costing around $100 to $1,500, while a manifold pressure sensor replacement will cost about $500 to $700.
10. Volvo XC90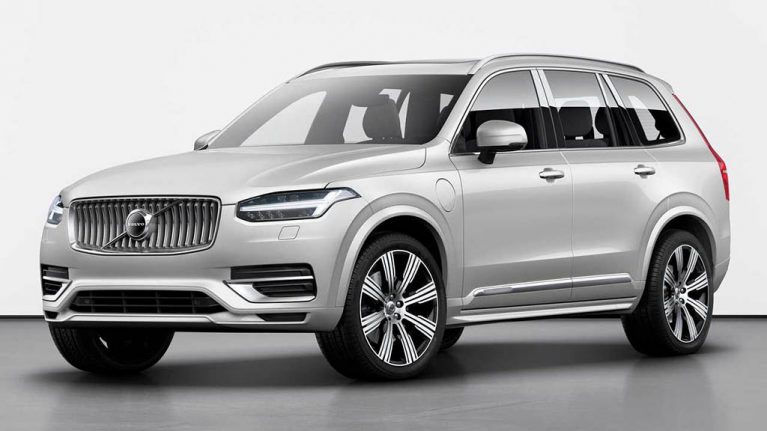 Volvos have fewer reported faults than other luxury vehicles, but the XC90 SUV has the most flaws. This is considered one of their cars that have the most problems to own, with some drivers reporting troubles with the auto braking system. At highway speeds, the automatic emergency brakes would frequently engage by themselves.
Others report that before the transmission entirely stopped working, they would hear unusual noises from it. Worse, the failure happened on the highway or when some drivers were attempting to climb a steep hill. A transmission replacement, which costs an average of $3,500, is the suggested fix. If this happens, you better have a junk car pick-up service like JunkCarsUS on speed dial.
The repair cost for a Volvo XC90 is a bit high, with minor repairs costing $95 and major ones costing up to $9,000. A throttle body replacement will cost between $2,000 to $3,000, and oil pressure sensor replacements around $200 to $270.
11. Dodge Journey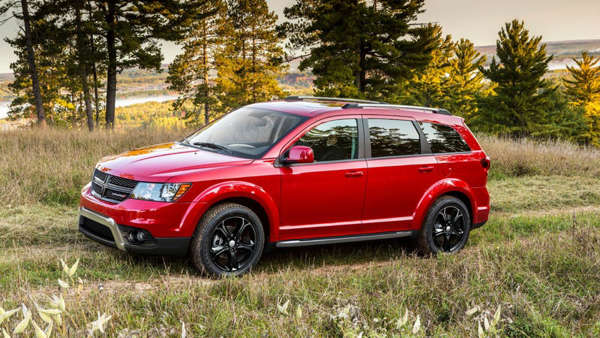 The Dodge Journey is a sleek crossover with a spacious interior and a comfortable driving experience. However, there are lots of reports of issues, ranging from electrical failures to the engine not starting. There were also reports of premature battery failure, power lock issues, and wireless ignition node problems.
Owners also report shifting delays, leaping or grinding during acceleration, the car shaking on the road, or whistling noises and a burning smell emanating from under the hood. All of which are symptoms of a transmission problem in a Dodge Journey.
To repair a Dodge Journey, you will shell out between $95 to $4,000. Major repairs like replacing the Steering Rack or Gearbox will cost between $2,600 to $4,000. Minor repairs like a drive belt replacement will cost between $240 to $330.
12. Jeep Wrangler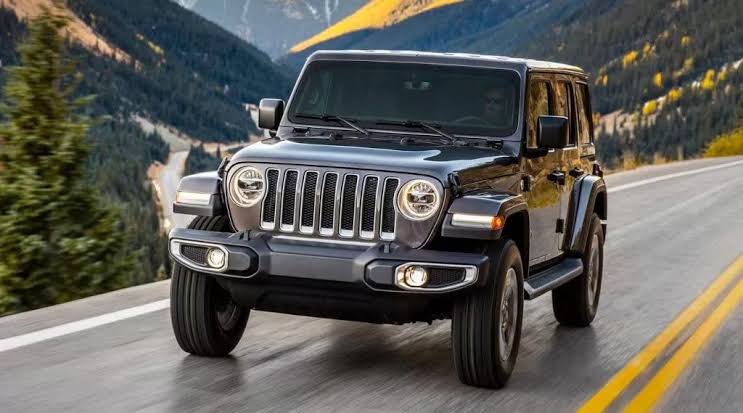 Despite the fact that Consumer Reports recently labeled the 2020 Jeep Wrangler one of the most unreliable automobiles of the year, adventurous men and women still adore their Jeeps.
The lack of a typical automobile key is a simple but aggravating issue. The automobile will not start if the vehicle's computer system is unable to interact with the wireless control module. Owners of Jeep Wranglers have reported being locked out, the engine not starting, and the disappearance of all lights and dashboard components.
The Jeep Wrangler's whole electrical system is kept in working order by the Totally Integrated Power Module (TIPM). The TIPM is in charge of the air conditioner, radio, lighting, and windshield wipers. Consumers have reported experiencing a sudden loss of power and being unable to start their vehicles, mainly due to the TIPM malfunction.
You will need to replace the module to fix the problem, costing roughly $1,500. When the Jeep reaches 50,000 miles, most customers report experiencing this typical issue.
These sturdy Jeep Wranglers still need repairs, and they will cost between $95 to $2,500. A valve cover gasket replacement will cost around $900 to $1,300 while replacing a drive belt tensioner will be about $300 to $400.
13. Fiat 500L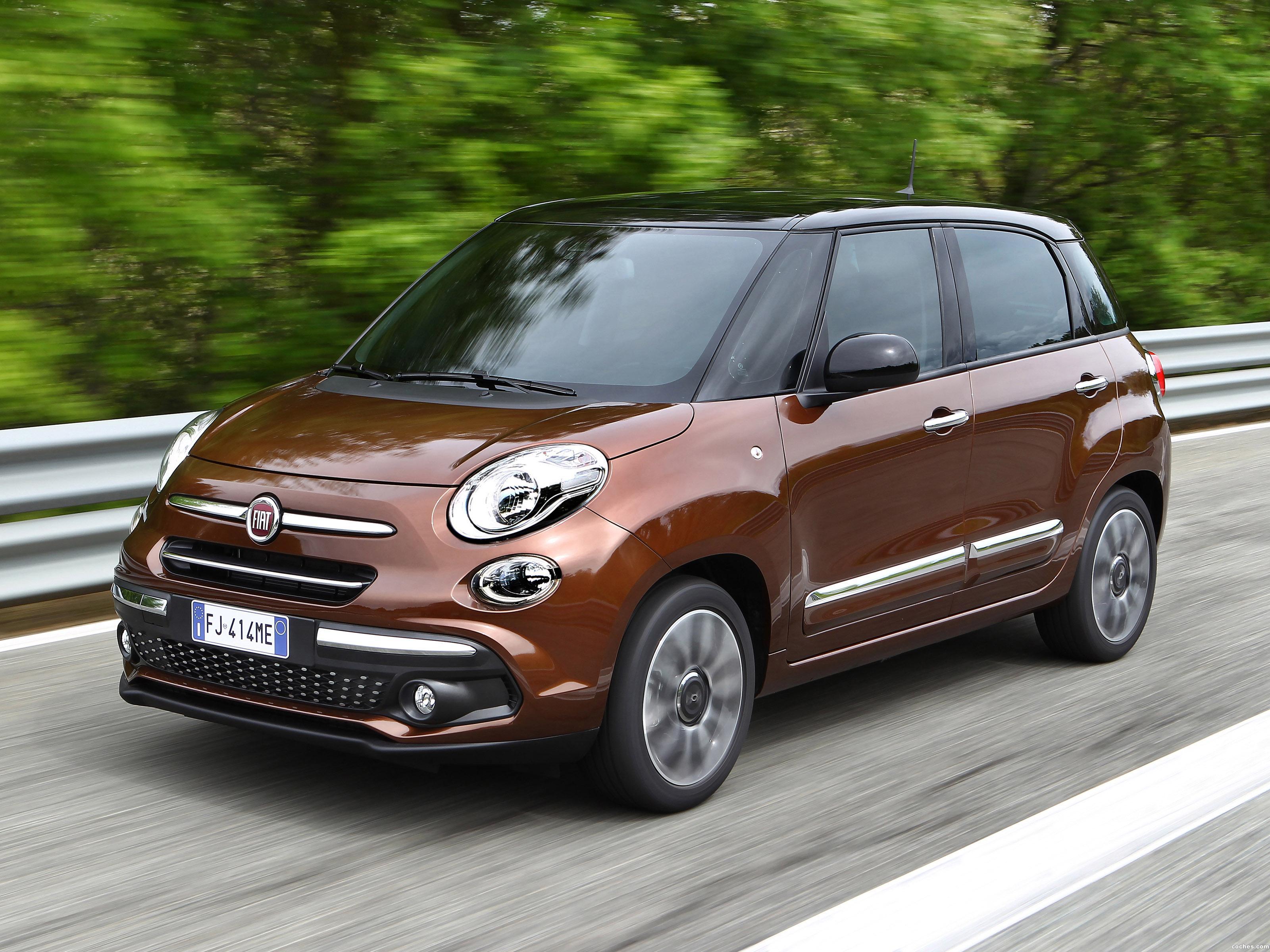 The Fiat 500L appeared four times in the top 10 unreliable car list and is statistically known as one of the cars with the most problems. Fiats aren't known for being the best cars on the market, and the current 500L is no exception. Drivers will notice that the entertainment system is troublesome, with malfunctioning screens and other faults, even before they face mechanical problems.
Another issue with the Fiat 500L is that the particulate filters tend to clog and quit operating, necessitating a costly repair. The engines are also quite sensitive, and they can cause a slew of mechanical issues down the road.
Oil has been found to leak into the coolant system in the 1.3-liter model, according to reports. Finally, the oil lamp can malfunction in all versions, necessitating an ECU reprogramming and a complete oil change.
Repair costs will range between $100 to $2,500. Replacing the engine or transmission mount will be around $1,500 to $2,300. A Variable Valve Timing (VVT) solenoid replacement will cost between $800 to $1,300.
There you have it, a complete list of cars to stay away from. If you plan to buy one of these cars, do your own research before buying, and hopefully, this list will guide you to a better buying decision. If you own one and the damage or repair cost is too high, why not sell it?
If You Wrecked Your Car and Don't Want to Bother With Repairs — Let Us Junk it for You
If you're looking for someone to buy your lemon of a car, look no further. JunkCarsUS is an honest and trustworthy junk car buyer. We buy non-running cars and pay cash for junk cars in any condition.
Our service covers the entire United States so that you can junk your car for cash in New York or California. Just call (855) 547-1550, and our courteous staff will answer all your questions. We offer same-day processing, and all our deals include free towing and paperwork at any state. On the day of the scheduled pickup, our car experts will bring the payment and tow your car – it's that easy.
FAQ
Contact Us
Feel free to contact us for any business, media, or personal inquiries:
Hours
Monday - Friday: 8 AM - 8 PM
Saturday: 8 AM - 3 PM
Contacts
Address
100 Alexander Way
Suite 816
Edgewater. NJ 07020