We Buy Damaged Cars
We Buy Damaged Cars
Same-day pick-up available.
Free towing. No paperwork
We're open Mon-Fri: 8 am - 8 pm, Sat: 8 am - 3 pm
We buy junk cars in any condition
Same day service available! Price quote guaranteed!
Top dollar paid for your vehicle!
Examples of our junk car estimation
| Vehicle | Minimum Paid | Maximum Paid |
| --- | --- | --- |
| Ford Ranger, 1999 | 275 | 1600 |
| Chevrolet S-10, 1995 | 895 | 6700 |
| Buick Rendezvous, 2003 | 425 | 2300 |
| Pontiac G6, 2006 | 475 | 1900 |
| Ford Crown Victoria, 2001 | 475 | 2700 |
| Honda Civic, 2002 | 450 | 1900 |
| Subaru Outback, 2010 | 325 | 2300 |
| Chevrolet Cobalt, 2005 | 450 | 1900 |
| Chrysler Pacifica, 2003 | 975 | 3200 |
| Ford - F-150, 2006 | 550 | 4800 |
| Ford - E150, 2006 | 875 | 4250 |
| Dodge Durango, 2013 | 575 | 3275 |
| Chevrolet Caprice Classic, 2013 | 250 | 1200 |
| Nissan Maxima, 2022 | 425 | 1900 |
| Lincoln Continental, 1964 | 200 | 875 |
| Ford Crown Victoria, 2011 | 650 | 3975 |
| Chevrolet Tahoe, 1996 | 675 | 4250 |
| Nissan Sentra, 2004 | 375 | 1600 |
| Chevrolet TrailBlazer, 2007 | 650 | 2650 |
| BMW - 328, 2009 | 375 | 1900 |
| Mercury Sable, 1999 | 275 | 975 |
| Mazda Mazda6, 2007 | 425 | 2300 |
| Ford - F-250, 2001 | 750 | 7250 |
| Dodge - Ram 1500, 2014 | 775 | 4750 |
| Jaguar Vanden Plas, 1997 | 475 | 3250 |
| Dodge Caliber, 2008 | 725 | 2300 |
| Ford Focus ST, 2013 | 550 | 2700 |
| MINI Cooper S, 2004 | 525 | 7500 |
| Dodge Caliber, 2008 | 575 | 2300 |
| Chevrolet Cobalt, 2009 | 450 | 1900 |
| Toyota Cressida, 1986 | 225 | 1200 |
| Kia Rio, 2006 | 500 | 2595 |
| Ford - F-150, 2004 | 750 | 8750 |
| Honda Accord, 2000 | 425 | 1900 |
| Ford Escape, 2013 | 750 | 3275 |
| Ford Aerostar, 2001 | 275 | 1100 |
| Volkswagen Passat, 2002 | 875 | 2850 |
| Jeep Commander, 2006 | 450 | 2750 |
| Honda Passport, 2004 | 325 | 1900 |
| Ford Focus, 2008 | 425 | 2100 |
| Jeep Grand Cherokee, 2001 | 850 | 3200 |
| Ford - E350, 1986 | 375 | 1900 |
| Ford Excursion, 2000 | 475 | 3200 |
| Pontiac Montana, 1999 | 650 | 2300 |
| Hyundai Sonata, 2005 | 425 | 2100 |
| Oldsmobile Intrigue, 2002 | 500 | 1900 |
| Lincoln LS, 2005 | 425 | 1900 |
| BMW - 320, 2007 | 325 | 1850 |
| Honda CR-V, 1999 | 325 | 2350 |
| Mercedes-Benz E (all), 2010 | 525 | 5250 |
Recently Purchased Vehicles
Check some of our recent pickups in your area
2010 Subaru Outback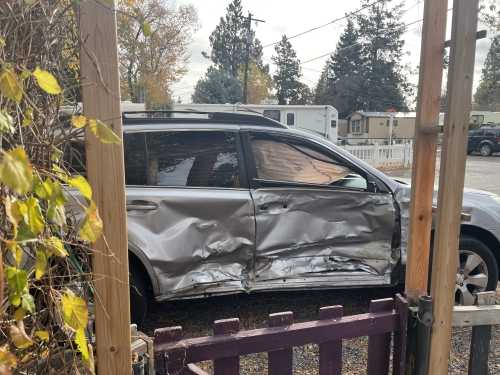 Service date:
October 23, 2022
2007 Chevrolet TrailBlazer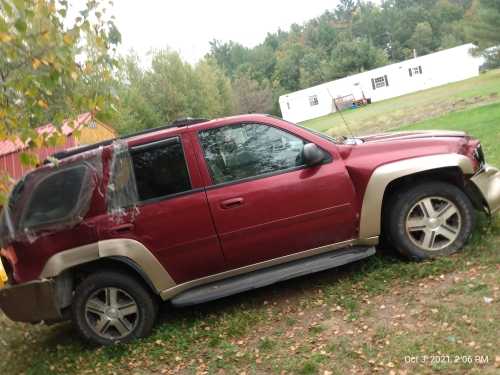 Service date:
October 18, 2022
2003 Chevrolet Blazer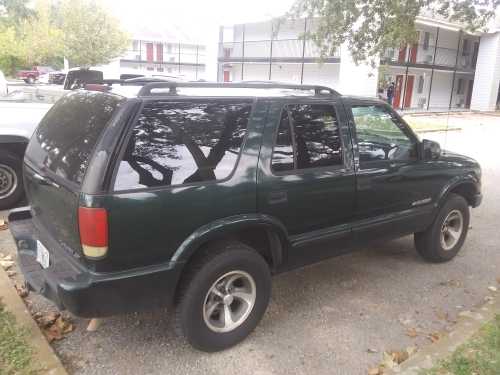 Service date:
September 30, 2022
1987 Ford Mustang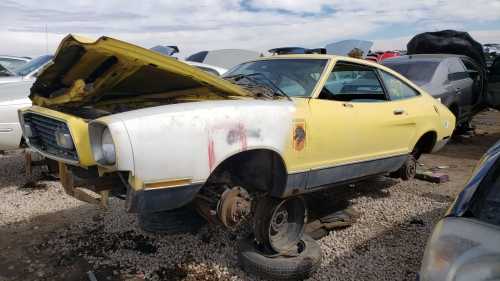 Service date:
September 26, 2022
1999 Jeep Grand Cherokee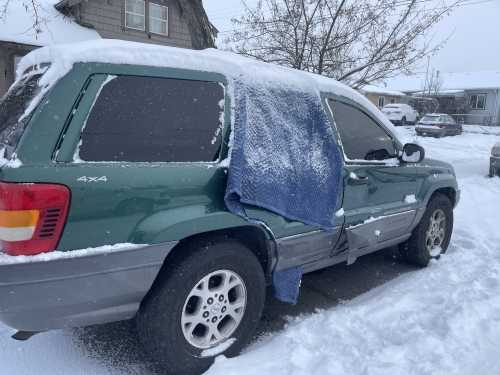 Service date:
October 16, 2022
2005 Honda Accord Hybrid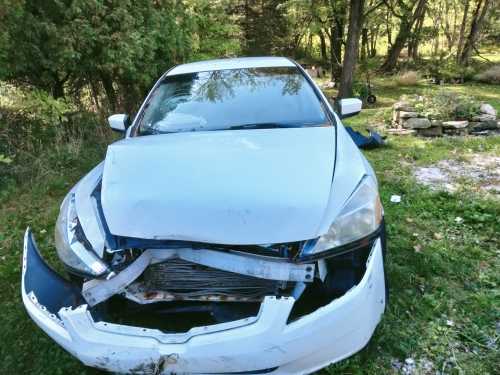 Service date:
September 18, 2022
2009 Ford Crown Victoria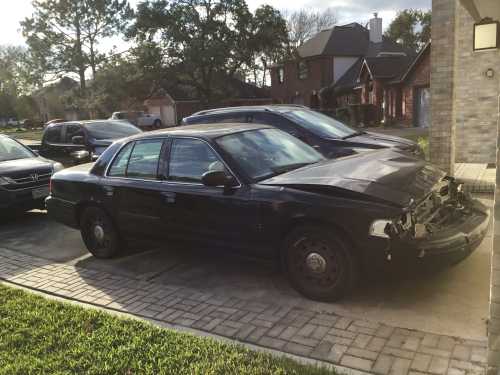 Service date:
September 3, 2022
1995 Ford Explorer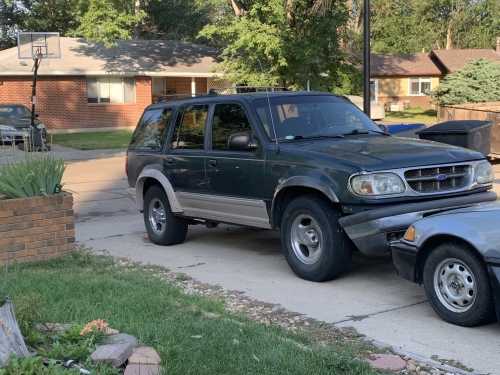 Service date:
October 5, 2022
Rather get the scrap car value of your car over the phone? No problem!
We Pay Cash for Damaged Cars
Plenty of places claim to buy damaged cars only to give you the runaround on the phone, but we purchase broken cars for cash!
It does not matter if your car has dents and scratches, has been in one or even several accidents, or no longer runs. We will pay you cash for a crashed car and offer same-day free pick-up and paperwork done.
If you want to junk a broken car for money and wonder who is a trusted crashed car buyer in your area in the USA, we guarantee top dollar paid for your junker.
How Can I Quickly Sell My Damaged Car?
Get in touch with us
Are you wondering how to sell your crashed car with Junkcarsus? If you want to sell your broken car for cash, give us a call or fill out our online form. Let us know the car's make, model, mileage, and condition.
Get an instant offer
Once we have the information about your non-working, damaged, or broken vehicle, we will instantly calculate your quote. There are no hidden fees, no surprise costs, and no markdowns. The price we give you over the phone is the price we will pay you.
Make a pick-up appointment
Free pick-up. Free paperwork. Our friendly staff will set up a time to come to you. We will look at your car to verify the details you gave us about your vehicle and pay you in cash. We buy your crashed car and take it away all in one day. Simple as that.
Who Buys Damaged Cars Near Me?
We buy damaged cars and are the area's leaders in getting you the best price for your broken-down junk car. Give us a call and see how you can:
Sell us wrecked or even totaled cars with

broken windows

and get top dollar paid

Sell us cars that do not run

for metal

Sell us a

salvage

car that you only think is good for parts
Maybe you are asking can sell my car without a title? Yes, we are the damaged car buyer who'll buy your damaged vehicle, whether it's the body, front, or any other damage.
Our Values
High Standards
We seek the best standards in junk vehicle hauling services to meet your needs. We are composed of enthusiastic and well-experienced professionals who will be handling your junk cars, as well as appraise your car. We are very proud of our team of experts who are determined to provide the best experience to our clients and find a fair price that satisfies both parties.
Customer Service Satisfaction
We have managed to create a team of customer service representatives to handle your queries and needs. Our line isn't just open at a specific time of the day. We are your 24-hour service for junking a truck or any other vehicle! Now you know who to contact in case of an immediate need to dispose of your junk car.
Same-Day Service
If your car has sentimental value, and you have mixed feelings about selling it, don't worry! Our team moves so fast that you won't have time to be sad. We can pick up your car the same day that we do the deal.
Free Paperwork
We cover all the requirements necessary for the turnover of your junk car to us, as well as the transfer of ownership. As we offer you a junk car removal service, we commit to the transparency of our transaction. You just need to sign, and the rest of the work is ours.
Free Pickup
As soon as you agree upon our negotiation, you will no longer have to worry about any further participation on your part. We do everything for you without additional expensive and unnecessary charges. From free junk car removal to free pickup, all these are part of our service to you.
Highest Pricing Guaranteed
For us, junk cars are not useless or worthless, and we let our customers know that. We give the best return for an otherwise ready-to-be junked car that's just taking up garage or yard space.
Find out what your Junk car is worth in seconds. Fill out information below: We're open Mon-Fri: 8 am - 8 pm, Sat: 8 am - 3 pm
A Perfect Place to Sell a Damaged Car — Junkcarsus
If you have decided to sell a broken junk car, we promise you will not find a better price anywhere. With our 30 years of experience in this industry, you will find a car-selling expertise that is second to none. Junkcarsus is the best place to sell a crashed car for cash. Scrap your broken car once and for all.
A first-rate team.

We have spent years assembling and training a top-notch team of customer service professionals. They are more than fully prepared to answer any questions and get you promptly scheduled to sell your car at a time that suits you best.

A seamless experience.

Some companies may tell you they will pay a king's ransom to buy your damaged car, but they lower the price after seeing your car. We stand by our word, and when we make you an offer, that is the price we will pay you!

Lightning-quick.

When we say same-day service, we mean it. When you contact us about selling your damaged car, we can set the appointment, pay you cash and

tow

your old damaged car that very day!
Testimonials

September 8, 2022
Alexandra Price
When my RV finally stopped running, I really did not know what to do with it. It seemed stupid to pay somebody to come to pick it up and salvage it for me so I did some research. Found this removal service and filled out an online form. Within minutes they had called me back with an offer for my car and picked it up that very day. Great service!

October 14, 2022
Timothy Thomas
My last car did not pass smog and the quote I got to fix it was through the roof. Figured it was time to just get something else and figured I couldn't sell it or trade it in without smog. Called Junkcarsus and they gave me a fair price and the whole thing was done the same day.

September 29, 2022
Allison Gonzales
Kind of worried about using this service at first. Figured they would give me a price for my old car and then try to lowball me when they showed up. Could not be more wrong! Gave them my details and the quote they gave is what they paid when they showed up, no questions asked.

October 11, 2022
Jenna Patterson
As a woman, I've always been a little apprehensive when it comes to car issues. My old car was constantly having problems and I just felt like I was throwing good money after bad fixing it all the time. Called this company and it was great. No pressure and good info. Would definitely recommend them!

September 17, 2022
Amber Taylor
Have a truck that has over 300,000 miles on it. Won't mention the brand but you can probably guess with the milage. Figured to just let someone take it for scrap but "Junkcarsus" actually gave us some money for it and they towed it too!

October 18, 2022
Katherine Harris
Seriously could not be easier! Not only do they give you a good price but our guy showed up with all the paperwork we would need and filled it out for us. All we had to do was sign and they took the car!

October 13, 2022
Jaden Sanchez
Prompt and efficient junk removal services – they were the only service that agreed to remove my beaten up Toyota that's been occupying space after the accident!

September 12, 2022
Julia Henderson
Value for money services and friendly staff that help you through the paperwork with a smile. Junkcarsus is definitely my go-to for any car removal needs : )
October 17, 2022
Mason Diaz
Junkcarsus team noted that I left mechanics kit and speakers in my old van and handed all the stuff to me before taking my car. That's what I call attention to the details. Thank you, guys!
FAQ
How is the price of a damaged car determined before selling?
Although the value of each car is calculated individually, setting the damaged car's worth is always factual and justified. The salvage price of a damaged vehicle is estimated with an online scrap metal valuer based on the Kelly Blue Book retail worth and the National Automobile Dealers Association wholesale guidelines. An average value is set for the indicators determined for a damaged car and the salvage price. JunkCarsUs will offer you the maximum possible money for your vehicle.
What factors do not affect the value of a damaged auto?
Even though the worth of a damaged car depends on many factors, such as the year, make, model, condition, the market price of scrap metal and materials, and other indicators, some features do not affect the amount of cash you get when selling. Such characteristics and factors are gasoline residues, new tires, and brakes. This means you better empty the gas tank, remove the tires and brakes to use later, or sell separately from the damaged automobile.
How can I figure out how much money I will receive for my damaged car?
The value of the junked car before selling is calculated individually. You can contact our experts and get an instant quote for your vehicle. All you have to do is enter the values for your damaged car and, in a few minutes, get the highest possible auto price. Our service will require you to specify the Vehicle Identification Number, year, make, model, condition of the vehicle, and whether your damaged automobile is running or not. JunkCarsUs is guaranteed to make the highest offer for your junk car among all similar companies on the market.