We Buy Damaged Cars
We Buy Damaged Cars
Same-day pick-up available.
Free towing. No paperwork
We buy junk cars in any condition
Same day service available! Price quote guaranteed!
Top dollar paid for your vehicle!
Examples of our junk car estimation
| Vehicle | Minimum Paid | Maximum Paid |
| --- | --- | --- |
| Ford Taurus X, 1990 | 325 | 1100 |
| Volkswagen Passat, 2006 | 300 | 2100 |
| Chevrolet Cobalt, 1974 | 200 | 700 |
| Ford ZX2, 1987 | 325 | 975 |
| Mercury Sable, 1999 | 275 | 975 |
| Ford Escape, 1987 | 300 | 1550 |
| Ford - E350, 1988 | 450 | 1850 |
| Scion xB, 2006 | 275 | 975 |
| Dodge Caravan, 2007 | 250 | 1800 |
| Nissan Murano, 2005 | 375 | 1400 |
| Mazda Mazda3, 2005 | 350 | 2500 |
| Ford Escape, 2004 | 325 | 750 |
| Ford - E350, 1987 | 450 | 2900 |
| Mercedes-Benz - S-Class, 2000 | 375 | 3850 |
| Ford - F-250, 2005 | 550 | 3700 |
| Dodge Van, 1974 | 375 | 950 |
| Dodge Van, 1978 | 350 | 1300 |
| Dodge Caravan, 2005 | 375 | 1850 |
| Ford Bronco, 1983 | 350 | 2900 |
| Chevrolet - Van, 1978 | 275 | 975 |
| Dodge Van, 1972 | 375 | 750 |
| Chevrolet 3500, 1983 | 550 | 2750 |
| Chevrolet - Van, 1989 | 500 | 2100 |
| Ford - F-350, 1989 | 500 | 2950 |
| Ford - F-450, 1995 | 375 | 2300 |
| Chevrolet - Van, 1982 | 350 | 1400 |
| Jeep Cherokee, 2003 | 350 | 1750 |
| Chevrolet Escape, 1985 | 350 | 1100 |
| Ford - E350, 1988 | 450 | 1850 |
| Hummer H2, 2008 | 750 | 4750 |
| Ford MazdaSpeed3, 1988 | 275 | 975 |
| Acura CL, 1970 | 325 | 950 |
| Dodge D150, 1977 | 475 | 1900 |
| Cadillac Seville, 1985 | 325 | 1350 |
| Ford Fusion, 2012 | 325 | 975 |
| Cadillac STS, 2013 | 375 | 1900 |
| Honda Accord, 2006 | 275 | 1900 |
| GMC Pickup, 1970 | 350 | 1300 |
| Mazda MazdaSpeed Miata MX-5, 1994 | 250 | 1775 |
| Chevrolet Malibu Limited, 2012 | 325 | 1750 |
| BMW - 545, 2005 | 375 | 4250 |
| Ford - E350 Super Duty, 1988 | 550 | 3250 |
| Mazda 626, 2003 | 275 | 675 |
| Toyota Camry Solara, 2006 | 325 | 2100 |
| GMC Canyon, 1973 | 325 | 975 |
| Ford - E350 Super Duty, 1987 | 450 | 1200 |
| Chevrolet - Van, 1989 | 375 | 975 |
| BMW - 328, 2006 | 275 | 1900 |
| Nissan 300ZX, 1988 | 250 | 1350 |
| Acura CL, 2005 | 375 | 975 |
Recently Purchased Vehicles
Check some of our recent pickups in your area
1991 Toyota Pickup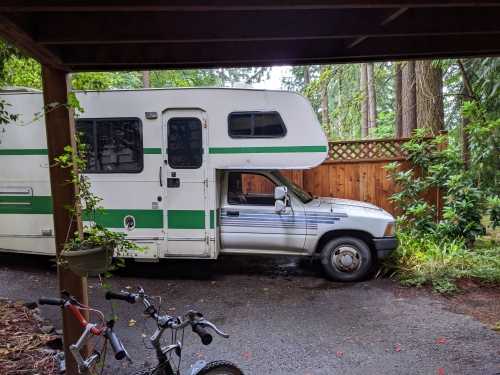 Service date:
April 13, 2022
2019 Ford Mustang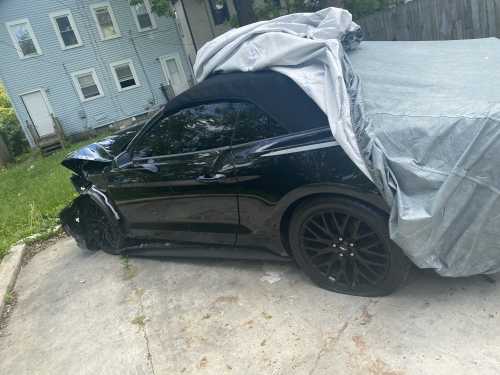 Service date:
April 26, 2022
2002 Honda S2000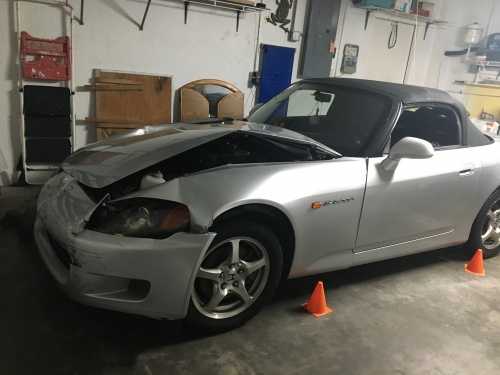 Service date:
March 25, 2022
2004 Audi A4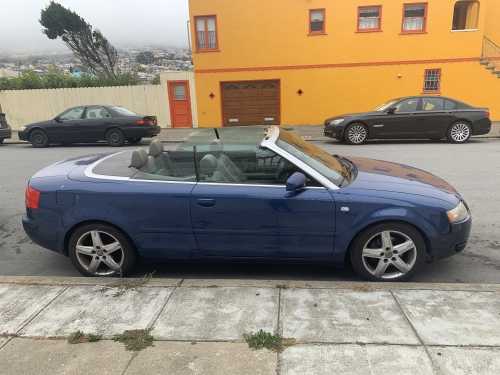 Service date:
April 28, 2022
2001 GMC Van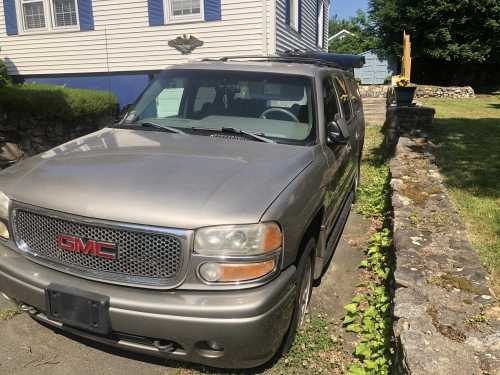 Service date:
March 28, 2022
1999 Honda CR-V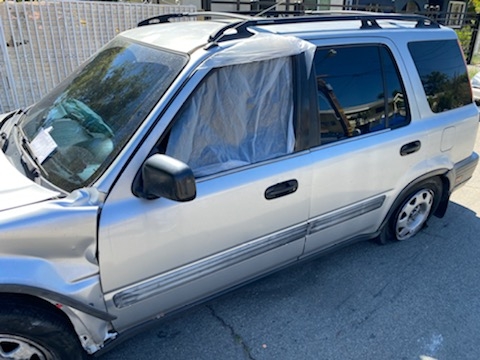 Service date:
April 27, 2022
2004 Nissan Sentra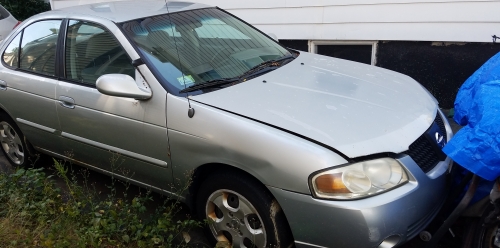 Service date:
March 11, 2022
2001 Honda Civic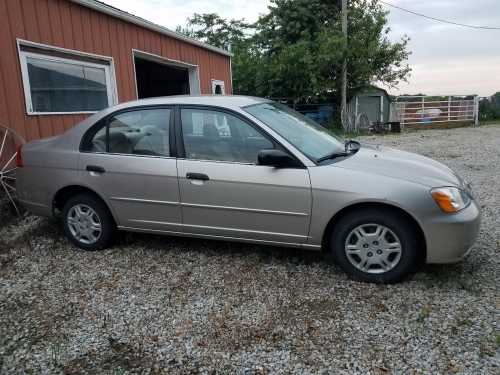 Service date:
March 22, 2022
Rather get the scrap car value of your car over the phone? No problem!
We Pay Cash for Damaged Cars
There are plenty of places that claim to buy damaged cars only to give you the runaround on the phone, but we buy broken cars for cash!
It does not matter if your car has dents and scratches, has been in one or even several accidents, or no longer runs. We will pay you cash for a crashed car and offer same-day free pick-up and paperwork done.
If you want to junk a broken car for money and wonder who is a trusted crashed car buyer in your area in the USA, we guarantee top dollar paid for your junker.
How Can I Quickly Sell My Damaged Car?
Get in touch with us
Wondering how to sell your crashed car with Junkcarsus? If you want to sell your broken car for cash, simply give us a call or fill out our online form. Let us know the make, model, mileage, and condition of the car.
Get an instant offer
Once we have the information about your non-working, damaged, or broken vehicle, we will instantly calculate your quote. There are no hidden fees, no surprise costs, and no markdowns. The price we give you over the phone is the price we will pay you.
Make a pick-up appointment
Free pick-up. Free paperwork. Our friendly staff will set up a time to come to you. We will take a look at your car to verify the details you gave us about your car and pay you cash. We buy your crashed car and take it away all in one day. Simple as that.
Who Buys Damaged Cars Near Me?
We buy damaged cars, and we are the area's leaders in getting you the best price for your broken-down junk car. Give us a call and see how you can:
Sell us wrecked or even totaled cars with

broken windows

and get top dollar paid

Sell us cars that do not run

for metal

Sell us a

salvage

car that you only think is good for parts
Maybe you are asking can I sell my car without a title? Yes, we are the damaged car buyer who'll buy your damaged vehicle whether it's the body, front or any other kinds of damage.
Our Values
Customer Service Satisfaction
Our company is proud to be composed of a team of proficient customer service representatives tasked to delve into your inquiries about our car junk services. Our team is even prouder as we are your 24-hour junk car buyers. You can reach us as soon as you need our service without the hassle of waiting for an opening time.
High Standards
We aim to give you the junk vehicle removal experience you deserve. Our team will serve you with passion and efficiency to fulfill our responsibilities.
Highest Pricing Guaranteed
If you are seeking a junk vehicle removal service that can deal with your car in a high figure, we are a company that offers the Highest Price guaranteed for your junk car.
Free Pickup
We are offering you a price for your broken car for scrap in consideration of all the costs and expenses that's present in our negotiation. We won't charge for the junk car removal; we are servicing you for free! And the bonus is not only for the removal but also for the pickup. You won't be paying for junk car pick-up. It's free!
Free Paperwork
We are not only a junk car removal service, but we are also a team of reliable and honest individuals. We make sure that our transaction is transparent to you. We will only be needing your signature on the vital papers, such as the transfer of ownership that we have to settle.
Same Day Service
If your car has sentimental value, and you have mixed feelings about selling it, don't worry! Our team moves so fast that you won't have time to be sad. We can pick up your car the same day that we do the deal.
Find out what your Junk car is worth in seconds. Fill out information below:
A Perfect Place to Sell a Damaged Car — Junkcarsus
If you have decided to sell a broken junk car, we promise you will not find a better price anywhere. With our 30 years of experience in this industry, you will find a car selling experience that is second to none. Junkcarsus is the best place to sell a crashed car for cash. Scrap your broken car once and for all.
A first-rate team.

We have spent years assembling and training a top-notch team of customer service professionals. They are more than fully prepared to answer any questions and get you promptly scheduled to sell your car at a time that suits you best.

A seamless experience.

Some companies may tell you that they will pay a king's ransom to buy your damaged car, but they lower the price after they see your car. We stand by our word, and when we make you an offer, that is the price we will pay you!

Lightning-quick.

When we say same-day service, we mean it. When you get in touch with us about selling your damaged car, we can set the appointment, pay you cash and

tow

your old damaged car that very day!
Testimonials

March 10, 2022
Christian Murphy
My trailer needed to be dumped and I just couldn't find the time to drive it to the junkyard myself. Called Junkcarsus on a whim and it was great how they managed to respond and get the job done in just a day's time. No complaints about the service!

April 10, 2022
Dylan Perez
Great prices, same-day service, and friendly staff from Junkcarsus.com get a 5-star rating from me : )

April 17, 2022
Patrick Kelly
I thought about selling my car online but really did not want to deal with a bunch of strangers coming to my house. After filling out a short form on Junkcarsus.com they came out with a check in hand to pick up my car. Great service and great company!

April 29, 2022
Sebastian Green
The cost to keep repairing my old truck just did not make sense due to its age. After short googling I found Junkcarsus. It was unbelievable how quick and easy the process was. Add to that a fine price on a car I got. I really didn't think I was going to get a dime out of, thank you!

April 22, 2022
Destiny Morgan
We were moving states and needed to get rid of an old RV. With a dilapidated body, I knew I'd get no salvage value. Junkcarsus got the paperwork done and drove it off in a jiffy. Thanks to such prompt service in the nick of time!

March 19, 2022
Jeremiah Watson
This was the first time I was sending off a car and had no idea of the paperwork and procedures. Thanks to Junkcarsus.com who were patient to take me through the entire process and attended to all my doubts. Thumbs up!

March 10, 2022
Jason Wright
My son's old van needed to be discarded and I finally got down to doing it. I called many car removers but found Junkcarsus' package and interaction the best. Their prompt service didn't disappoint at all! Thank you and I will definitely recommend you guys.

April 4, 2022
Gabriel Barnes
Gave these guys a call on a Saturday to get my old truck taken away. They were there in a couple of hours and took it away right then! Super professional and easy to deal with. Seriously if I would have known how easy it was I would have called junkcarsus a whole lot sooner.

March 15, 2022
Cody Jackson
Had an old car to sell but did not want to do a private sale with strangers coming to my house. Called up Junkcarsus and they gave me the price on the phone and it was way better than car dealers I called who kept trying to get me to buy another car from them.
FAQ
How is the price of a damaged car determined before selling?
Although the value of each car is calculated individually, setting the damaged car worth is always factual and justified. The salvage price of a damaged vehicle is estimated with an online scrap metal valuer, which is based on the Kelly Blue Book retail worth and the National Automobile Dealers Association wholesale guidelines. An average value is set for the indicators determined for a damaged car, and the salvage price. JunkCarsUs will offer you the maximum possible money for your car.
What factors do not affect the value of a damaged auto?
Despite the fact that the worth of a damaged car depends on many factors, such as the year, make, model, condition, the market price of scrap metal and materials, and other indicators, there are features that absolutely do not affect the amount of cash you get when selling. Among such characteristics and factors are the gasoline residues, new tires, and brakes. This means that you better empty the gas tank, remove the tires and brakes to use later, or sell separately from the damaged automobile.
How can I figure out how much money I will receive for my damaged car?
The value of the junked car before selling is calculated individually. You can contact our experts and get an instant quote for your vehicle. All you have to do is enter the values for your damaged car and in a few minutes get the highest possible auto price. Our service will require you to specify the Vehicle Identification Number, year, make, model, the condition of the vehicle, and whether your damaged automobile is running or not. JunkCarsUs is guaranteed to make the highest offer for your junk car among all similar companies on the market.