We Buy Junk Vans
We Buy Junk Vans
Our safety conscious professionals provide quick junk car pickup and removal services.
Call us now
(855) 547-1550
Receive a guaranteed highest price quote for your junk car by filling in the form online.
Sell Your Van for Scrap
If you find yourself thinking, "How can I scrap my van for cash?" look no further than JunkCarsUS because we buy junk vans. We buy any van, no matter the year, the model, or how little you might think it's worth. Our expert mechanics will take any vehicle, salvage it, and take it to scrap yards and metal dealers. But that's our job. Your job is to begin the process of trading cash for your junk vans. We have a team of friendly customer service representatives standing by waiting to take your call and make you a top dollar instant offer TODAY!
Or you can go to our scrap car value calculator and see how much cash you can get for your old minivan. So don't wait any longer to give us a call at (855) 547-1550. We have headquarters all over the USA, so we'll be able to take your old van off your hands, no matter what area you live in.
Speak to our friendly staff
You came to the best place to sell your non-running car for cash. When you get in touch with our staff, they will quickly ask you just a few simple questions about your car.
Get an instant offer in just minutes
We pay cash for non-running cars, so we will make you an offer for your car in an instance. There is no annoying time waiting for a callback, we will give you a quote on your first contact with us!
We schedule a pickup appointment
Free Pick-up. Free Paperwork. Our expertly trained customer service staff will make this process a breeze, they will get you set up with a pick-up appointment that fits your schedule.
Will Give the Most Money to Come and Scrap Your Van
Who will give me the most money to come and scrap my van? Great question! At JunkCarsUS, we offer our customers a highest price guarantee for anyone looking to sell my van for scrap.
Just how much can I make? That depends, but if you reach out to us and give us some information about your junk vans — the year, the make, the model, the mileage, and the condition — we can give you a quote on the spot. Once you have our offer, you will also have our word that we will never renegotiate the price down. Our tow truck driver will arrive at your location with cash in hand, ready to put it in your pocket once we have your junk car.
Our Values
Free Paperwork
Disposing of a junk car requires paperwork for the transfer of ownership and others that sometimes make the process intricate. But, you won't be bothered by all these because we do the job. We administer all the indispensable requirements for the disposal of your junk car. Our junk car removal service promises you transparency in our transactions.
High Standards
The appraisal for your cars is handled with our team of professionals who always provide an honest evaluation. Our 30-year experience is a composition of stumbling blocks that we overcome with hard work, improvement, and less supervision.
Same Day Service
We treat each pickup as an opportunity to delight our customers. Our same-day service is just one of our many ways to show that we mean business. If you have a junk car for disposal, give us a call, and we assure you that your rustbucket will have a new home before the day ends.
Free Pickup
We give the price to your junk car in consideration of all the costs and expenses to end up with the most valuable offer. The bonus is, we won't be charging you for the junk car removal. This Royal service also comes with free pick up.
Customer Service Satisfaction
Our friendly, knowledgeable customer service reps strive to make the disposal of your junk car a rewarding experience. They'll answer your questions, and our highly skilled and trained professionals ensure they safely remove your junk car. Our experts will answer all your questions and provide you with a consultation regarding your car condition. Your satisfaction is guaranteed!
Highest Pricing Guaranteed
Along with our junk vehicle removal services, we give the Highest Price to the car you are disposing of. You are throwing it anyway; why not get some cash in return? Plus, you won't even have to lift a finger, and we will fulfill all the heavy duties for you!
Find out what your Junk car is worth in seconds. Fill out information below:
Junk Your Van for Scrap Fast and Easy
With over 12 years in the business, JunkCarsUS has become the number one junk van buyer in your area. Along with our highest price guarantee, we offer the fastest and easiest way for you to sell my junk van. We have come up with a simple process with only three easy steps — start to finish — for you to take to junk my van.
Contact us!

Fill out an online application or call one of our friendly customer service representatives at (855) 547-1550 and tell us you want to get rid of your junk

cars

. We have people waiting to take your call any time between 8 AM and 9 PM, Monday through Saturday.
Get your top dollar instant offer!

With just a little information from you about your junk van, we will give you a cash offer on the spot. Our

scrap car value calculator

is another option to see just how much cash you can make and get your offer in less than 90 seconds.

Arrange for your FREE towing!

There are absolutely no hidden

cost

s when dealing with JunkCarsUS, including towing. We'll send a tow truck driver to your location, on time and with cash in hand, ready to be handed over to you as he safely and quickly takes your old hunk of metal off your property. Some towing services charge more to tow larger vehicles (like vans), so the free towing that JunkCarsUS provides will make sure your money stays right where it should be — in your pocket.
It really is as simple as that! Want the most money to scrap my cargo van? Use JunkCarsUS and sleep easy knowing you got the most money with our highest price guarantee. Want the quickest service? We will give you an instant offer on the spot and can even provide same-day service. Talk about fast cash! Want the easiest, most stress and hassle-free process? It's just three simple steps between getting rid of your junk van and having a pocket full of cash. So don't wait any longer and give JunkCarsUS a call at (855) 547-1550 or go on our website and fill out an online application to begin the process.
Testimonials

November 2, 2021
Nicole Powell
Was thinking of going somewhere like Carmax to sell my old car but you have to make an appointment and then go to them and when I asked how long it would take they said "at least an hour". That is before you even know what they are going to offer! Called this service company on the phone and they gave me an offer and came to my house in about two hours to get the car.

December 16, 2021
Taylor Butler
Had a car that was cosmetically ok but needed a new engine. Figured I would eventually get around to it but after a couple of years sitting in my driveway I gave up. Got in touch with junkcarsus reps, and they took it off my hands including taking care of all of the paperwork!

November 11, 2021
Katherine Harris
Seriously could not be easier! Not only do they give you a good price but our guy showed up with all the paperwork we would need and filled it out for us. All we had to do was sign and they took the car!

November 14, 2021
Timothy Thomas
My last car did not pass smog and the quote I got to fix it was through the roof. Figured it was time to just get something else and figured I couldn't sell it or trade it in without smog. Called Junkcarsus and they gave me a fair price and the whole thing was done the same day.

December 24, 2021
Jocelyn Rodriguez
A friend recommended Junkcarsus.com over dinner and little did I know my broken down Corolla would be taken away the very next day. Their prices aren't heavy at all. I would recommend them henceforth.

December 26, 2021
Lily Jones
Satisfied with Junkcarsus from the first call to the pick-up and formalities. No fuss service. Our garage finally has some breathing space now after sending off the old Yaris. Thank you!

November 12, 2021
Hayden White
These guys were simply awesome. I had an old beater that I did not know what to do with. I gave them a call and they made me an offer right then on the phone. The best part was that they were able to come out that very day and take away my car. Simply amazing!

December 3, 2021
Grace Flores
I was worried that when I went to a dealer, they were going to give me a super lowball price for my old car. Just out of curiosity, found Junkcarsus website and send them an email. They called me back and I was amazed at the high price they offered plus they came out and picked it up that very day and gave me a cash!

December 12, 2021
Wyatt Washington
Cannot believe how easy this was. Figured that as bad a shape as my car was in these guys were going to laugh and hang up on me. They seriously take care of everything, especially for a car that I just wanted nothing else to do with.
Recently Purchased Vehicles
Check some of our projects to know how we help businesses solve their challenges
2006 Kia Rio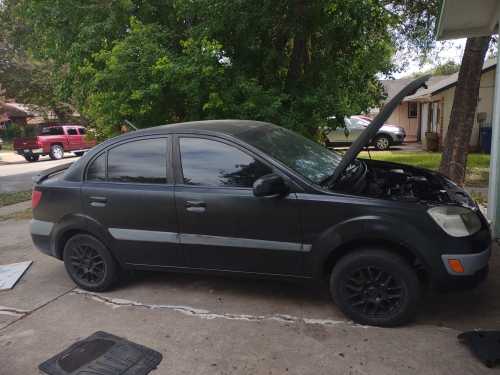 Service date:
December 1, 2021
Service area:
Connecticut
2003 Cadillac Escalade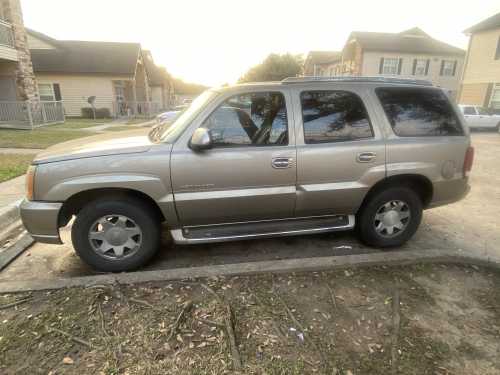 Service date:
November 11, 2021
2007 Saturn Outlook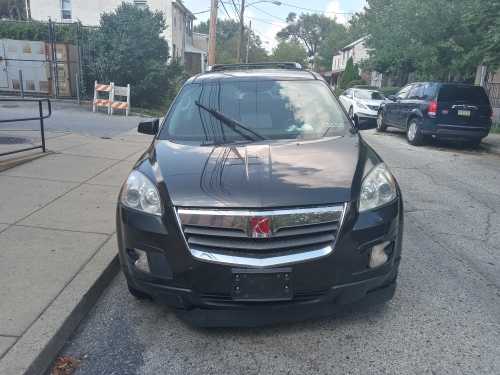 Service date:
December 9, 2021
Service area:
North Dakota
2001 Ford Escape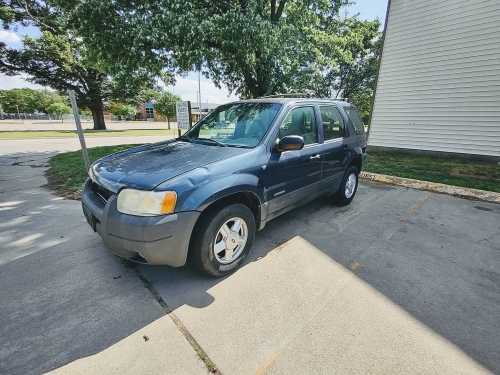 Service date:
December 25, 2021
1997 Jaguar Vanden Plas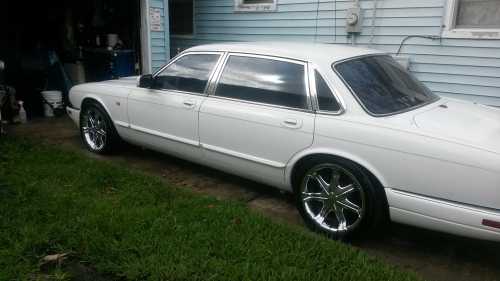 Service date:
January 4, 2022
1997 Buick Century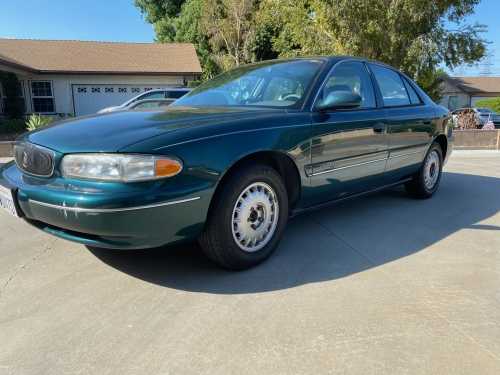 Service date:
November 11, 2021
2001 Pontiac Firebird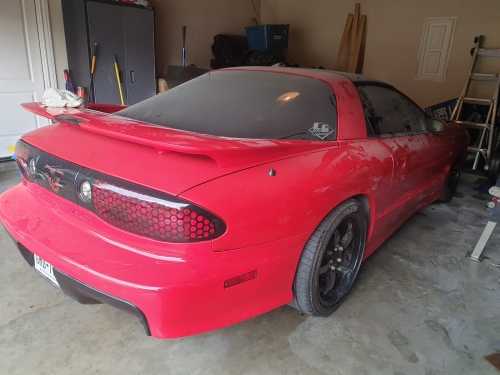 Service date:
November 14, 2021
2005 Chevrolet Tahoe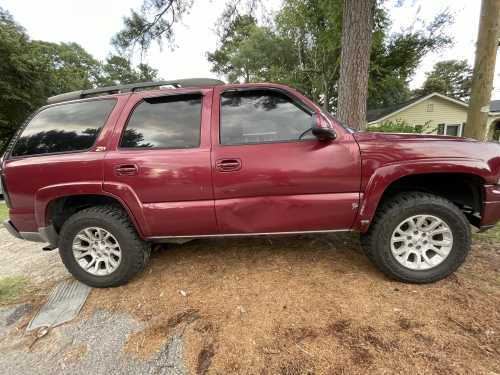 Service date:
November 9, 2021