Utah
Utah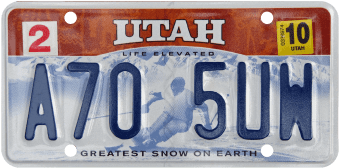 (855) 547-1550
Cash for Junk Cars in Utah
Same-day pick-up available.
Free towing. No paperwork
Same day service available! Price quote guaranteed!
Top dollar paid for your vehicle!
We buy junk cars in any condition
Examples of our junk car estimation
| Vehicle | Minimum Paid | Maximum Paid |
| --- | --- | --- |
| Ford Explorer, 2003 | 375 | 2375 |
| Ford Crown Victoria, 2004 | 250 | 3200 |
| Mercedes-Benz - C-Class, 2004 | 325 | 2950 |
| Ford MazdaSpeed3, 1988 | 275 | 975 |
| Volkswagen Beetle, 1965 | 200 | 1600 |
| Chevrolet Camaro, 2011 | 250 | 1800 |
| Am General Hummer, 1990 | 425 | 975 |
| Buick Regal, 1989 | 325 | 1350 |
| Mazda Mazda3, 2005 | 350 | 2500 |
| Am General Hummer, 1994 | 375 | 750 |
| Chevrolet 2500, 1985 | 375 | 950 |
| BMW - 545, 2005 | 375 | 4250 |
| Chevrolet 2500, 1985 | 500 | 3275 |
| Mercedes-Benz GLK-Class, 1988 | 200 | 750 |
| Ford Taurus X, 1990 | 325 | 1100 |
| Volkswagen Beetle, 2003 | 275 | 1500 |
| Ford - F-450, 1995 | 375 | 2300 |
| BMW - 320, 2007 | 325 | 1850 |
| Honda Accord, 1991 | 375 | 2750 |
| Ford - E350, 1984 | 275 | 985 |
| Chevrolet Caprice Classic, 2013 | 250 | 1200 |
| Chevrolet 3500, 1983 | 550 | 2750 |
| Ford Explorer, 2011 | 425 | 3250 |
| Cadillac Allante, 1990 | 300 | 5500 |
| Nissan Sentra, 2004 | 375 | 1600 |
| Ford Windstar, 1999 | 350 | 3500 |
| BMW 3-Series, 1977 | 250 | 3250 |
| Cadillac ATS, 2012 | 300 | 1200 |
| GMC Van, 2001 | 350 | 1900 |
| Subaru Forester, 2000 | 350 | 2900 |
| Scion xB, 2006 | 275 | 975 |
| Mercedes-Benz S (all), 1980 | 350 | 3250 |
| Nissan 300ZX, 1988 | 250 | 1350 |
| Buick LeSabre, 1973 | 250 | 1350 |
| Chevrolet Sunfire, 2006 | 275 | 1375 |
| Chevrolet - Silverado 2500, 1985 | 550 | 3200 |
| Ford - E150, 1985 | 375 | 1900 |
| Toyota Tercel, 1982 | 200 | 900 |
| Ford - E350, 1987 | 425 | 1800 |
| Cadillac STS, 2013 | 375 | 1900 |
| Honda S2000, 2002 | 350 | 1900 |
| Cadillac Escalade, 2001 | 475 | 2900 |
| Chevrolet 1500, 2011 | 450 | 2750 |
| Jeep Grand Cherokee, 1997 | 325 | 1975 |
| Lincoln Continental, 1974 | 300 | 1900 |
| Ford Mustang, 1979 | 250 | 1750 |
| Honda Accord, 1997 | 275 | 1100 |
| Dodge - Pickup, 1979 | 375 | 1300 |
| Ford - E350, 1987 | 450 | 2900 |
| Pontiac Sunfire, 2002 | 325 | 1750 |
We pick-up junk cars in all cities in this state
Find out what your Junk car is worth in seconds. Fill out information below:
Recently Purchased Vehicles in Utah
Check some of our recent pickups in your area
2000 Buick Century
Service date:
May 6, 2022
Service area:
Utah Millcreek, 84117
2008 Hyundai Sonata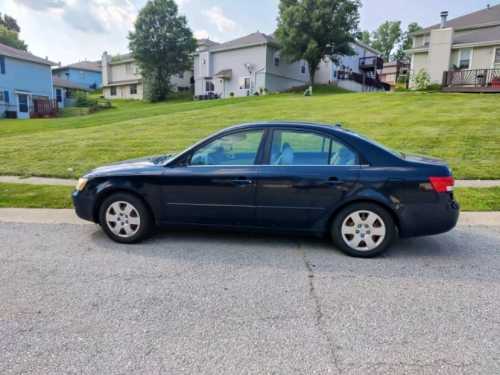 Service date:
April 20, 2022
Service area:
Utah Orem, 84057
2007 Jeep Commander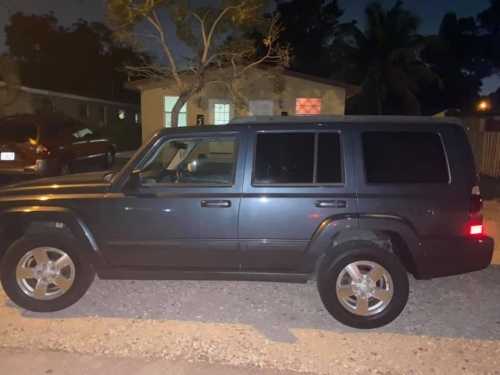 Service date:
April 6, 2022
Service area:
Utah Layton, 84041
1994 Ford - F-350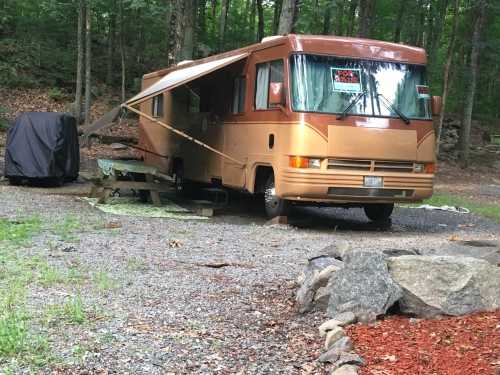 Service date:
April 22, 2022
Service area:
Utah Lehi, 84043
2002 Volkswagen Passat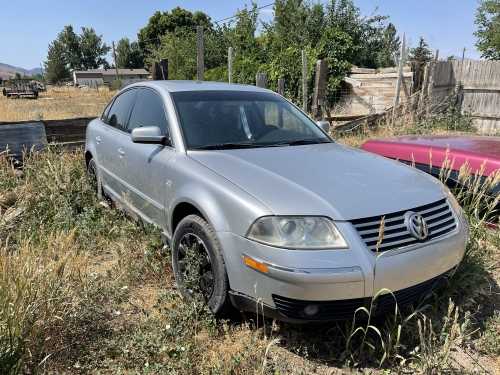 Service date:
May 1, 2022
Service area:
Utah Layton, 84040
2005 Acura TL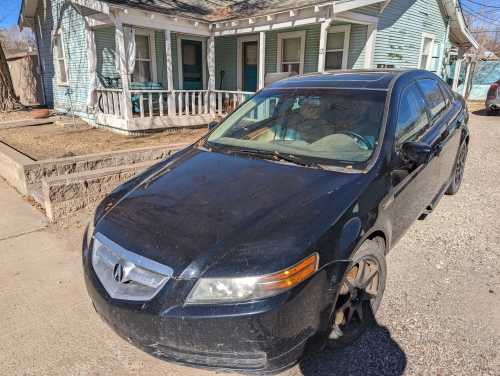 Service date:
April 19, 2022
Service area:
Utah Millcreek, 84107
2002 Ford Escort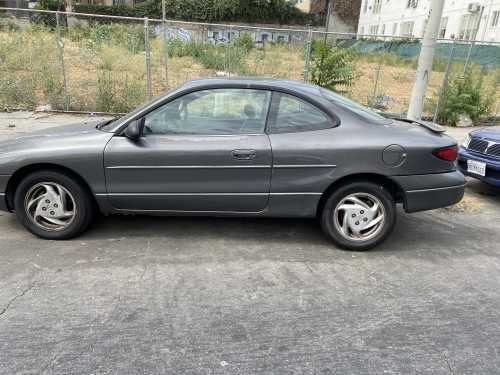 Service date:
April 11, 2022
Service area:
Utah West Valley City, 84130
2009 Nissan Murano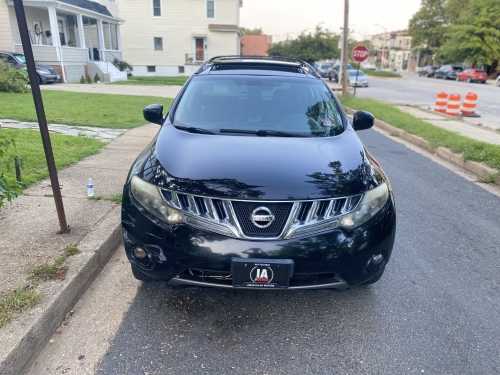 Service date:
March 9, 2022
Service area:
Utah West Valley City, 84126
5 Steps to Selling Your Junk Car for Cash in Utah
Step 1.
Give us a call
Step 2.
Set Up an Appointment With an Appraiser
Step 3.
Check your vehicle and remove any personal belongings
Step 4.
Prepare your vehicle registration, title, and model
Step 5.
Towing away your vehicle
Our Values
Same Day Service
You might be thinking that the same-day service is too good to be true, but that's how we work! We know that junk cars can be a health and hazard problem, not to mention an eyesore. So we want to rid you of this burden as soon as possible.
High Standards
Being in the business for 30 years, our team of professionals works to meet your needs. Your junk cars will be handled securely, safely, and professionally.
Customer Service Satisfaction
If you decide to junk a broken car using our company, you will enjoy our 24-hour services. We make sure that you will be handled by our helpful and friendly customer service representatives. Your queries will be administered by our well-trained customer service reps so that we will only deliver the best service for your convenience.
Free Pickup
We give the price to your junk car in consideration of all the costs and expenses to end up with the most valuable offer. The bonus is, we won't be charging you for the junk car removal. This Royal service also comes with free pick up.
Free Paperwork
Our junk car removal service assures you transparency and honesty as you entrust us to a deal. We won't be giving you a headache for any needless surprises. We give you a well-deserved upshot.
Highest Pricing Guaranteed
Along with our junk vehicle removal services, we give the Highest Price to the car you are disposing of. You are throwing it anyway; why not get some cash in return? Plus, you won't even have to lift a finger, and we will fulfill all the heavy duties for you!
We Pay Cash For Junk Cars in Utah
What is a junk vehicle problem? It's when you have non-working or damaged junk vehicles parked in your property that are just gathering dust and rust. The garbage collectors won't take the clunker, you can't drive it away to sell at an auto salvage junkyard or dump somewhere else, and the tow fee will cost you a lot.
So if you are looking for the best cash out ideas, our junk car buyer company is here to help! We buy junk cars in Utah, United States. See our junk cars program and bonuses, sell your car and get cash price now. Win-win!
If you want to sell your junk car for cash, simply give us a phone call or text and describe the auto details like car title, insurance card, body damage, etc. Any condition and anywhere in Utah. We pay Top Dollar for junk cars.
You Want to Sell Your Junk Car for Cash in UT state? Junkcarsus.com can help you!
If you live in Utah, then one of the priorities of the local government is keeping the state clean and free from junk. A rusted and damaged car sitting on your lawn is far from harmless. The sharp edges can nick or injure people, and it can be home to rats and other vermin. If you struggle to keep your vehicle running or have a car you wish to sell, don't wait until it's a complete rustbucket. We have a special offer price for our customers at the dealership center!
Junkcarsus.com is one of the best companies in the industry that will pay cash for junk cars in Utah. We are ready to haul away your problem within an estimated price quote.
We offer the best rates and give price quotes in Utah
We have a free towing service
We have friendly and professional employees
We move fast: same-day towing service
So if you have a junk vehicle in your driveway, Call Us ASAP, so we can give you some cash and present hot offers!
Average Time To Pick Up:
21 hours 5 min
Highest Weekly Price Paid:
$877
FAQ About Selling Junk & Damaged Cars in Utah
If you have questions about car sales or the purchase process, we recommend you call our hotline, so our friendly agents can answer all your questions even at rush hour. Below are questions that normally pop up when people want to sell junk or damaged cars in Utah and surrounding areas.
→ How much can you get for a junk car in Utah?
You may have an old or damaged car sitting in your driveway and wondering, "What can I get for my junk car in Utah?"
The short answer is that it depends on your vehicle's year, make, model, and condition of your car. For a free quote on your junk or damaged car, please call: (855) 547-1550
→ How to Junk a Car in Utah
If you want to get rid of your old car, find a place where you can receive cash for clunkers in Utah.
But if you are searching for the Best place to Sell Junk Cars, you are at the right place! JunkCarsUs provides junk car removal in Utah.
We are providing a free towing service and will pay you in cash!
Just call us, and say "I want to junk my car": (855) 547-1550
→ Can you scrap a car without a title in Utah?
Don't have a title for your old car? No worries! JunkCarsUs can still give you money in Utah for an old car providing it meets the following criteria:
You must be the vehicle's owner;
The vehicle must be 10 years old or older;
The vehicle is registered in your name.
If you meet these criteria, we can give you cash for your clunker. We also pay in cash for old or damaged cars, trucks, SUVs, minivans, vans of any year, make and model. Call us for more details at: (855) 547-1550
→ How to get a duplicate Utah title?
You can file for a replacement title through the Utah DMV. You can do research or read the reviews, or here are the basic steps to take:
Fill out an application form to request a Duplicate Vehicle Title form.
Pay the processing fee, which will vary depending on your vehicle model.
Submit the form to the Utah DMV office.
Also, on our website, we have a Guide about how to transfer a car title in the state of Utah.
→ How to get rid of an abandoned vehicle in Utah?
If the abandoned vehicle and its parts are inside your property, then you have the right to dispose of it or claim ownership. If it's in a public place like a road or park, it would be better to check with Utah law about removing abandoned vehicles, license plates information, tax deduction, etc.
→ My car is a total wreck, are you sure you will buy it?
Yes. We can buy your car even if it's a total scrap or help send it to the metal scrap yard. We even buy cars without tires, so forget about losses and get extra funds. Call us to check how much cash you can get for your car!
Testimonials

April 26, 2022
Lily Jones
Satisfied with Junkcarsus from the first call to the pick-up and formalities. No fuss service. Our garage finally has some breathing space now after sending off the old Yaris. Thank you!

March 25, 2022
Abigail Hughes
A courteous and polite staff that gets the job done in no time! I had carried to the wrong set of keys and they were courteous enough to wait until I found the right set.

March 30, 2022
Madeline Barnes
Was thinking about Craig's list to sell my old car. Just did not like the idea of constantly haggling with buyers. Gave this company a shot, and the price they gave was as high as what I saw other places online, and the fact that I did not have to deal with a bunch of random people, it really was worth it!

March 11, 2022
Ella Russell
My car was stolen and when it was found and returned to me it was a total disaster. Rather than spending a century and a half of trying to get it back in shape I called Junkcarsus.com to see if they would take it off my hands. They asked me a little about the car and then made me an offer. The price and the service could not be better!
April 5, 2022
Caroline Wright
Was moving out of state and there was no way I was going to pay to get my old beater registered somewhere else and that's assuming it could even make that long of a drive without breaking down along the way. Needed to get rid of it quickly and Junkcarsus came through in a big way.

March 2, 2022
Taylor Butler
Had a car that was cosmetically ok but needed a new engine. Figured I would eventually get around to it but after a couple of years sitting in my driveway I gave up. Got in touch with junkcarsus reps, and they took it off my hands including taking care of all of the paperwork!

April 30, 2022
Hailey Gonzales
I was involved in an accident that my insurance company said was my fault so they were giving me the run-around. The car was too badly damaged to drive anymore and I was really at my wits' end. However these folks offered me a great price for my car and picked it up the same day I called them. Can't ask for more!

April 25, 2022
Rachel Clark
My car had all sorts of electrical and mechanical problems that seemed to keep it in the shop more than I drove it. I tried to sell it but everyone was freaked out when they heard about all the problems I had with the car. Tried this company and not only did they not care about any of that, but they also gave me a reasonable price for the car and hauled it away the same day I gave them a call!

March 17, 2022
Katherine Harris
Seriously could not be easier! Not only do they give you a good price but our guy showed up with all the paperwork we would need and filled it out for us. All we had to do was sign and they took the car!