Utah
Utah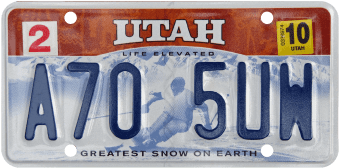 (855) 547-1550
We're open Mon-Fri: 8 am - 8 pm, Sat: 8 am - 3 pm
Cash for Junk Cars in Utah
Same-day pick-up available.
Free towing. No paperwork

Same day service available! Price quote guaranteed!
Top dollar paid for your vehicle!
We Pay Cash for Junk Cars in Utah
Still asking yourself where can I junk my car in Utah? Look no more because we at JunkCarsUs would love to help you. We buy junk cars in any condition, and we've done it for years in different states of the USA. We provide the highest price on the market for your vehicle and pay in cash, so you won't have to wait to get your money.
Factors that Impact Junk Car Prices in Utah
Prices for used cars can be different. To understand how much you can receive for your car, you need to know what factors affect its value. When calculating the price for clunkers, companies usually take into account the following aspects:
Car model
Of course, if you're selling a junk car in Utah in a terrible condition that looks like a bunch of scrap metal, the model does not matter. But if your vehicle has parts that can be used, this can significantly increase its price. The reason is that some models are in high demand on the market and require parts for maintenance and repair. For example, you can get good money for cars of such brands as Toyota, Honda, Nissan, and Ford.
The age of the car
This is one of the most important factors when selling junk cars for cash in Utah. For newer vehicles, junk car buyers are usually willing to pay more. However, as we've mentioned above, in some cases, the car, or some of its parts, can be repaired and resold to enthusiasts who still trust only a 'good old school.' If you have an old vintage car, you also have a chance to get good money for it.
Also, newer cars are more likely to use environmentally friendly plastics and have less steel and aluminum. This will negatively affect the price if you sell them as scrap cars.
Condition of the car
If your car is broken down and totally unusable, you can only sell it as scrap metal. The money you get depends on the weight of the vehicle. If some components are still in working condition, you can sell your car for parts and get a higher price for the parts you sell.
The most valuable parts of a car are the engine, the transmission, and the catalytic converter. These are expensive parts if you buy them brand new. So drivers often look for used parts to purchase and replace them in the car. In addition, these parts usually contain a lot of valuable metal.
Scrap metal prices
The demand for scrap metal can change from time to time. And these fluctuations influence the price of scrap metal. As cars are mostly made of steel and aluminum, you can study the prices for these two metals to understand how profitable it is to sell a vehicle in your state.
If the demand for the metal is low, you should wait a while for the situation to change. If the demand is high, don't expect it to stay that way for long. Take advantage of beneficial conditions and sell a junk car in Utah.
Location
The demand for auto parts may vary from city to city and state to state. If there is a high demand for details for your car in the area, you may get good money. Also, the cost of towing may vary from place to place. The more expensive it is to transport your old car, the less money you will receive.
Examples of our junk car estimation

Call us for details (855) 547-1550

| Vehicle | Minimum Paid | Maximum Paid |
| --- | --- | --- |
| Chevrolet Equinox, 2005 | 475 | 2700 |
| GMC Yukon XL, 2005 | 425 | 3250 |
| Chevrolet 3500, 1983 | 250 | 1950 |
| Hyundai Elantra, 2007 | 450 | 1900 |
| Mazda Mazda3, 2007 | 500 | 2700 |
| Ford Taurus X, 1990 | 325 | 1100 |
| Nissan Maxima, 1997 | 500 | 1700 |
| Ford Windstar, 1991 | 350 | 2100 |
| Ford Bronco, 1987 | 575 | 3250 |
| Toyota Sienna, 2000 | 425 | 2300 |
| Chevrolet 1500, 1979 | 400 | 1900 |
| Ford Explorer, 2011 | 425 | 3250 |
| Saturn Vue, 2008 | 475 | 1900 |
| Chevrolet Tahoe, 2005 | 775 | 3700 |
| Jeep Liberty, 2004 | 975 | 3100 |
| BMW - 320, 1981 | 250 | 2675 |
| Mercedes-Benz GLK-Class, 1988 | 200 | 750 |
| Dodge D150, 1979 | 525 | 3200 |
| Ford Ranger, 1999 | 275 | 1600 |
| Chevrolet S-10, 1972 | 350 | 1900 |
| Lincoln Town Car, 2006 | 750 | 3750 |
| Honda Accord Hybrid, 2005 | 575 | 2375 |
| Chevrolet Impala, 2003 | 450 | 2100 |
| Jeep Cherokee, 2002 | 475 | 3250 |
| Hummer H2, 2008 | 750 | 4750 |
| Saturn Ion, 2007 | 375 | 1900 |
| Chevrolet 2500, 1991 | 450 | 3250 |
| Mitsubishi Eclipse, 2003 | 450 | 1100 |
| Dodge Durango, 2005 | 650 | 3775 |
| Pontiac Sunfire, 2002 | 325 | 1750 |
| Ford Contour, 1998 | 325 | 1700 |
| Ford Focus ST, 2013 | 550 | 2700 |
| Chevrolet Caprice, 2005 | 275 | 900 |
| Jeep Cherokee, 2003 | 350 | 1750 |
| INFINITI - I30, 1997 | 550 | 3300 |
| Pontiac Bonneville, 2002 | 700 | 1900 |
| Kia Rio, 2006 | 500 | 2595 |
| Ford Mustang, 2019 | 2100 | 19500 |
| Ford Crown Victoria, 2011 | 650 | 3975 |
| Cadillac Seville, 2002 | 475 | 1400 |
| Saturn Vue, 2008 | 425 | 2700 |
| Volvo 240, 1995 | 375 | 1100 |
| Honda Odyssey, 2003 | 650 | 1900 |
| Ford MazdaSpeed3, 1988 | 275 | 975 |
| Honda Accord, 2004 | 425 | 1900 |
| Nissan Versa, 2015 | 425 | 1900 |
| Mercury Sable, 2000 | 350 | 1750 |
| Dodge - Ram 1500, 2006 | 575 | 5795 |
| Lexus - ES 300, 1997 | 375 | 3700 |
| Ford - E350 Super Duty, 1987 | 450 | 1200 |
How Does JunkCarsUs Calculate Junk Cars Prices in Utah?
We accurately calculate the value of your old car using the above-mentioned reliable factors. You can count in advance and get a rough estimate you will receive for the vehicle. Just use our Car Value Calculator and enter the requested information about your car. You can also call us and tell our representative your car information. Our employees can calculate the cost quickly and tell you right away.
We pick-up junk cars in all cities in this state
We're open Mon-Fri: 8 am - 8 pm, Sat: 8 am - 3 pm
How To Choose a Junk Car Buyer in Utah?
Finding a good buyer of old cars is the first step to a successful deal. Take your time and do thorough research. For this, you can Google for something like 'Utah junk cars for cash.' Write down all the possible buyers in your area, with links to their websites and contact information. After that, you can start comparing and selecting the right buyer for you. We recommend you consider the following factors:
License

. To avoid any future legal problems, you need to arrange a formal transaction. Keep in mind that many states do not allow junkyards to accept old cars without a title or registration. To legally

sell a junk car in

Utah

, check the state regulations for vehicles without a title.

Reputation. Checking this information is a straightforward process — just look for reviews from other car owners. You can find such reviews on special consumer sites. The more positive reviews you find, the better. If you do not see any, you should be careful and perhaps look for another buyer for a safe and profitable junk car removal in Utah.
A good price offer. Different buyers can offer different money for the same car. You can compare prices and choose the combination of prices and terms that suits you best. For example, some companies might offer you a high price for your car, but you'll be charged a fee for having it towed. In some cases, they can even ask you to bring your vehicle to the salvage yard yourself.
Finding a good company to get rid of your old salvage car is an essential step. We at JunkCarsUs are proud to say that we provide the best services. We buy junk cars in Utah in any condition, arrange all the necessary paperwork, provide the same day pick-up, and tow your vehicle for free.
We're open Mon-Fri: 8 am - 8 pm, Sat: 8 am - 3 pm
Average Time To Pick Up:
36 hours 37 min
Highest Weekly Price Paid:
$4362
FAQ About Selling Junk & Damaged Cars in Utah
If you have questions about car sales or the purchase process, we recommend you call our hotline, so our friendly agents can answer all your questions even at rush hour. Below are questions that normally pop up when people want to sell junk or damaged cars in Utah and surrounding areas.
→ How much can you get for a junk car in Utah?
You may have an old or damaged car sitting in your driveway and wondering, "What can I get for my junk car in Utah?"
The short answer is that it depends on your vehicle's year, make, model, and condition of your car. For a free quote on your junk or damaged car, please call: (855) 547-1550
→ How to Junk a Car in Utah
If you want to get rid of your old car, find a place where you can receive cash for clunkers in Utah.
But if you are searching for the Best place to Sell Junk Cars, you are at the right place! JunkCarsUs provides junk car removal in Utah.
We are providing a free towing service and will pay you in cash!
Just call us, and say "I want to junk my car": (855) 547-1550
→ Does your company offer free junk car removal in Utah?
JunkCarsUs offer free junk car removal in every US state, including Utah?. We don't serve only in Alaska and Puerto Rico. All our deals cover free towing by default. Just give us a call and agree on a date and time that's convenient for you, so we come to your place and pick up your junker. We even have a same-day pickup service. So, you can count on closing a deal and getting your cash within a single day with us.
→ How to get a duplicate Utah title?
You can file for a replacement title through the Utah DMV. You can do research or read the reviews, or here are the basic steps to take:
Fill out an application form to request a Duplicate Vehicle Title form.
Pay the processing fee, which will vary depending on your vehicle model.
Submit the form to the Utah DMV office.
Also, on our website, we have a Guide about how to transfer a car title in the state of Utah.
→ How to get rid of an abandoned vehicle in Utah?
If the abandoned vehicle and its parts are inside your property, then you have the right to dispose of it or claim ownership. If it's in a public place like a road or park, it would be better to check with Utah law about removing abandoned vehicles, license plates information, tax deduction, etc.
→ My car is a total wreck, are you sure you will buy it?
Yes. We can buy your car even if it's a total scrap or help send it to the metal scrap yard. We even buy cars without tires, so forget about losses and get extra funds. Call us to check how much cash you can get for your car!
Find out what your Junk car is worth in seconds. Fill out information below: We're open Mon-Fri: 8 am - 8 pm, Sat: 8 am - 3 pm
Recently Purchased Vehicles in Utah
Check some of our recent pickups in your area

2008 Ford Taurus X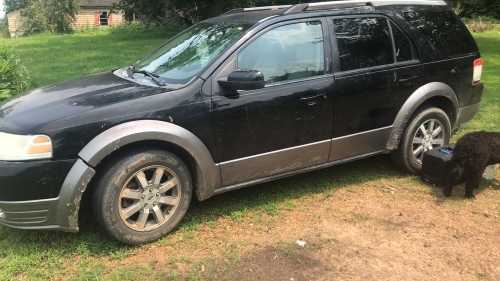 Service date: November 24, 2023

1997 Ford - F-450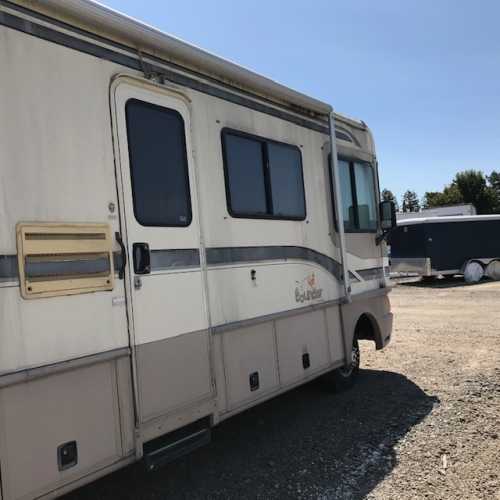 Service date: December 8, 2023

2001 Cadillac Escalade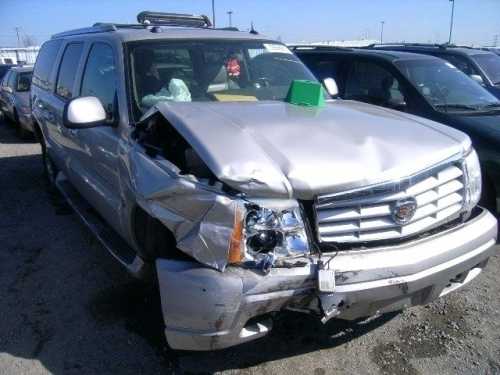 Service date: November 5, 2023

2000 Dodge - Ram 1500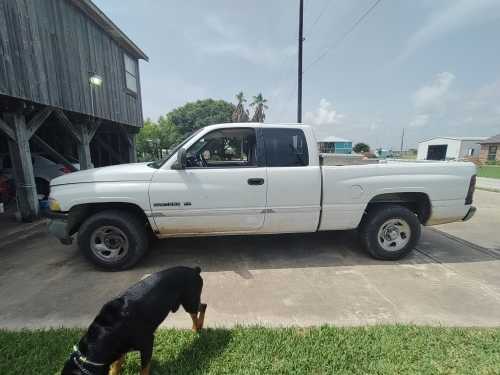 Service date: November 5, 2023

2004 Pontiac Grand Prix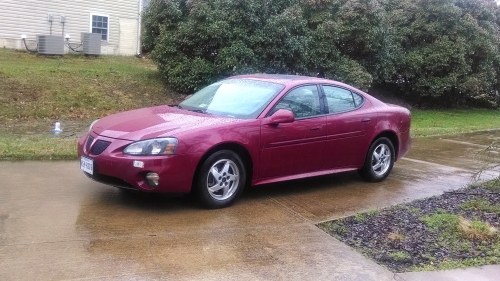 Service date: November 22, 2023

2001 Audi A8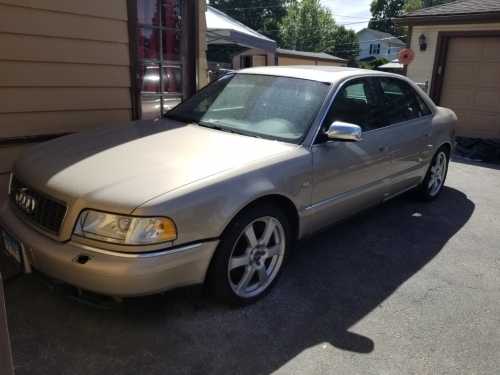 Service date: November 18, 2023

1983 Chevrolet not select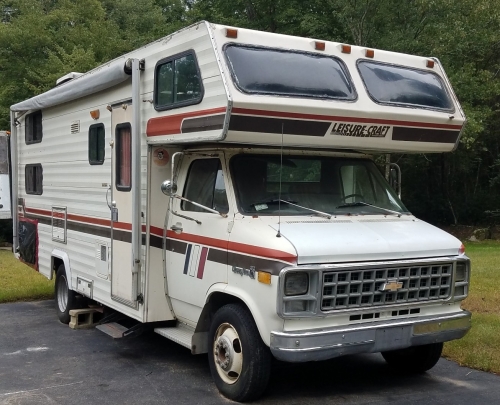 Service date: November 25, 2023

1986 Ford - E350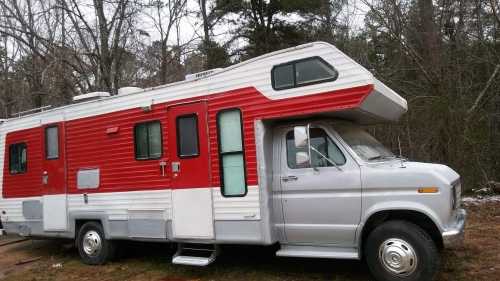 Service date: December 2, 2023
5 Steps to Selling Your Junk Car for Cash in Utah
Step 1.

Give us a call
Step 2.

Set Up an Appointment With an Appraiser
Step 3.

Check your vehicle and remove any personal belongings
Step 4.

Prepare your vehicle registration, title, and model
Step 5.

Towing away your vehicle
Our Values
High Standards

With almost 30 years in the junk vehicle removal industry, we have the experience and knowledge to meet your removal challenges safely. Our well-trained team is ready to handle your old car with the aim of zero hassle and maximum benefit for you.
Customer Service Satisfaction

As soon as you reach us, you will be welcomed by our friendly customer service team. Our reliable 24-hour junk car buyers will answer your inquiries anytime. No more hassle waiting for the working hours because our customer service team is responsive throughout the day.
Same-Day Service

If your car has sentimental value, and you have mixed feelings about selling it, don't worry! Our team moves so fast that you won't have time to be sad. We can pick up your car the same day that we do the deal.
Free Paperwork

Our junk car removal service assures you transparency and honesty as you entrust us to a deal. We won't be giving you a headache for any needless surprises. We give you a well-deserved upshot.
Free Pickup

We won't charge you for the junk truck pick-up or towing. These perks are provided as soon as you agree to your junk car's price. This initiative is part of our top-notch service to you. We don't just offer the highest price for your junk cars, but we also provide for the smoothest junk car transaction.
Highest Pricing Guaranteed

We offer junk vehicle removal services with the Highest Price guaranteed for your junk car. Even if your car is an immobile clunker, don't settle for chump change! Our company is the best place to sell a crashed car at the highest rate possible. We will fairly estimate your car's condition and pay you the rates you truly deserve.
Testimonials
October 14, 2023
Ethan White
I had an old car that I wanted to sell but had lost the title. I really didn't want to go through the hassle of trying to get a new title just to sell a beat-up old car. Junkcarsus team helped me to quickly get a replacement title, and their price made me really happy : )
December 2, 2023
Jaden Hernandez
Called these guys as a last resort when nobody else could come at the time I needed. Their showed up quickly, gave me the cash and towed the car away. Awesome service!
October 29, 2023
Patrick Adams
Wanted to donate my old car. Made an appointment with someone and they did not show up when promised. Figured I would give these guys a call on a whim. They were there within an hour and gave me the cash on the spot. Hope I never have to get rid of an old car again but if I do I am definitely calling junkcarsus.
October 27, 2023
Michael Richardson
Had the same car for years and it just kept breaking down. Finally broke down on the side of the road and it was the last straw. Junkcarsus team showed up right where the car broke down in like 45 minutes, gave me cash and took the car. Way better than me paying to tow away a car I did not even want anymore!
October 17, 2023
Allison Gonzales
Kind of worried about using this service at first. Figured they would give me a price for my old car and then try to lowball me when they showed up. Could not be more wrong! Gave them my details and the quote they gave is what they paid when they showed up, no questions asked.
October 18, 2023
Julia Kelly
Thanks to Junkcarsus I got rid of my worn-down car in a jiffy. These guys are fast, efficient and totally within budget too. I was pleasantly surprised to see them pull out the car radio and speakers and hand it to me before tow-off!
December 2, 2023
Julia Henderson
Value for money services and friendly staff that help you through the paperwork with a smile. Junkcarsus is definitely my go-to for any car removal needs : )
December 3, 2023
Mackenzie Martinez
Looking to upgrade from the CR-V, I needed to sell it off first to clear garage space. The body was ok but the engine no good. The staff at Junkcarsus was courteous and got the job done with minimal involvement from me. Thnx!
October 20, 2023
Antonio Morris
My old car was so beaten down I didn't think even a car removal company would bother with it. Junkcarsus.com team really does mean it when they say they remove all kinds of cars. Thanks, guys!