We Buy Totaled Cars
We Buy Totaled Cars
Same-day pick-up available.
Free towing. No paperwork
Call us now
(855) 547-1550
or email us to
support@junkcarsus.com
Receive a guaranteed highest price quote for your junk car from the best junk car buyer by filling out the form online.
We're open Mon-Fri: 8 am - 8 pm, Sat: 8 am - 3 pm

Same day service available! Price quote guaranteed!
Top dollar paid for your vehicle!
Examples of our junk car estimation

Call us for details (855) 547-1550

| Vehicle | Minimum Paid | Maximum Paid |
| --- | --- | --- |
| Volkswagen Jetta, 2004 | 550 | 1875 |
| Chevrolet TrailBlazer EXT, 2004 | 375 | 1350 |
| Lincoln Navigator, 2004 | 1100 | 6350 |
| Dodge Van, 1974 | 375 | 950 |
| Chevrolet 1500, 1995 | 850 | 2350 |
| Ford Explorer Sport Trac, 2003 | 575 | 2300 |
| Saturn SC, 2001 | 275 | 1900 |
| Dodge - Ram 1500, 2008 | 975 | 3100 |
| Oldsmobile Aurora, 1999 | 645 | 1875 |
| Honda Accord, 2003 | 425 | 1775 |
| Ford Econoline Vans, 1981 | 250 | 750 |
| Ford - F-350, 1989 | 500 | 2950 |
| Kia Spectra5, 2005 | 750 | 2300 |
| Nissan Altima, 2014 | 750 | 5750 |
| Ford - F-150, 2002 | 950 | 5750 |
| Toyota Sienna, 2000 | 425 | 2300 |
| Volvo 240, 1995 | 375 | 1100 |
| Jeep Liberty, 2011 | 450 | 2300 |
| Audi A4, 2004 | 450 | 3900 |
| GMC Envoy XL, 2004 | 950 | 4700 |
| Chevrolet 1500, 1999 | 775 | 3100 |
| Cadillac SRX, 2011 | 1250 | 4700 |
| Pontiac Sunfire, 2002 | 325 | 1750 |
| Volkswagen Routan, 2011 | 450 | 2700 |
| Honda Odyssey, 2008 | 325 | 1100 |
| Buick Regal, 1998 | 325 | 1100 |
| Cadillac CT6, 2006 | 375 | 2350 |
| BMW - 545, 2005 | 375 | 4250 |
| Nissan Rogue, 2013 | 625 | 3200 |
| Mercedes-Benz - C-Class, 2010 | 375 | 975 |
| Subaru Outback, 1996 | 450 | 1900 |
| Chrysler Town & Country, 2007 | 675 | 1900 |
| Ford - E350 Super Duty, 1987 | 450 | 1200 |
| Chevrolet Caprice, 2005 | 275 | 900 |
| Jaguar XJ6, 1995 | 650 | 2350 |
| Dodge Magnum, 2005 | 350 | 950 |
| Mercedes-Benz E (all), 2010 | 525 | 5250 |
| Toyota Camry, 2000 | 275 | 1900 |
| Honda Accord, 1991 | 375 | 2750 |
| Hyundai Santa Fe, 2001 | 475 | 2700 |
| Ford - Van, 1987 | 350 | 750 |
| Hyundai Elantra, 2006 | 425 | 2300 |
| Nissan Sentra, 2004 | 375 | 1600 |
| Toyota Camry, 1999 | 350 | 1900 |
| Cadillac DeVille, 2004 | 750 | 2300 |
| Ford - F-250, 2005 | 550 | 3700 |
| Ford - E150, 1985 | 375 | 1900 |
| Chevrolet - Express 3500, 1989 | 450 | 1775 |
| Chrysler 200, 2012 | 775 | 4500 |
| Ford - E350, 1987 | 450 | 2900 |
Recently Purchased Vehicles
Check some of our recent pickups in your area
1987 Ford Escape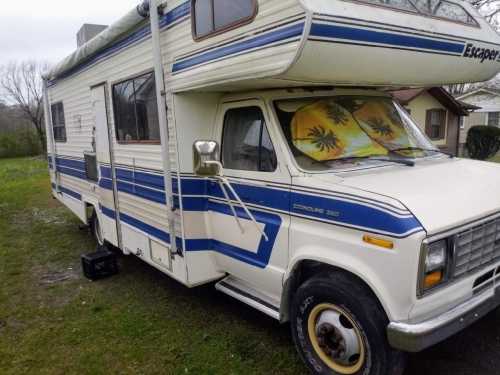 Service date:
December 7, 2023
2000 Subaru Forester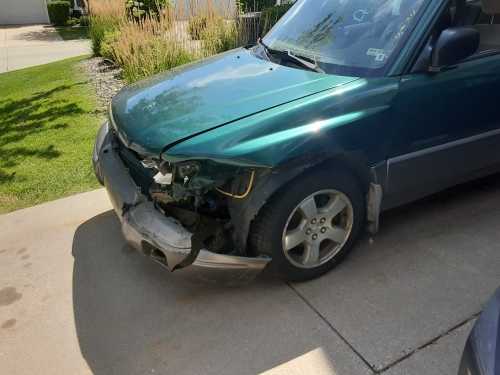 Service date:
December 5, 2023
1988 Ford - E350 Super Duty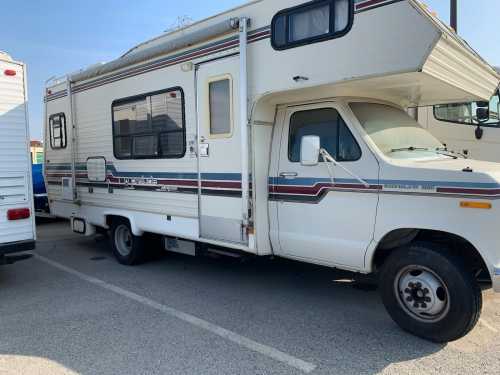 Service date:
November 23, 2023
1999 Toyota Camry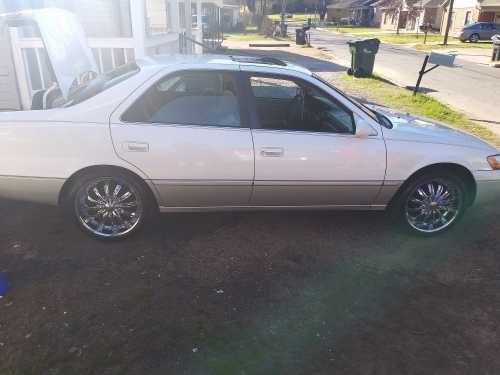 Service date:
December 11, 2023
1978 Dodge - Pickup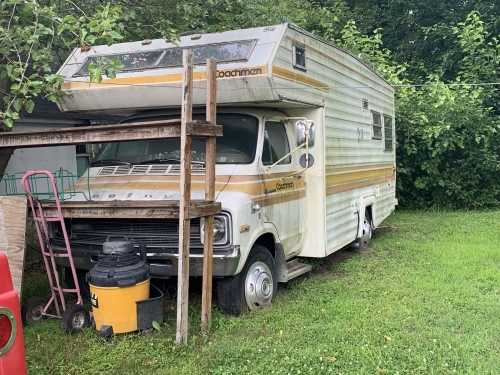 Service date:
November 3, 2023
1977 Dodge D150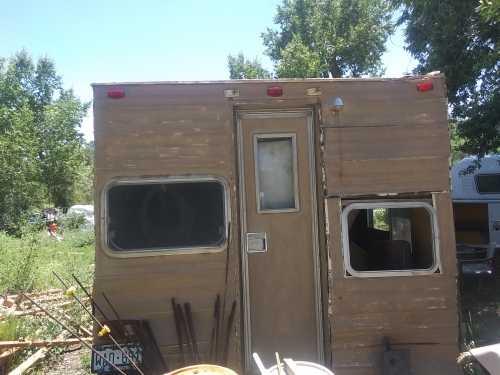 Service date:
November 24, 2023
2006 Volkswagen Jetta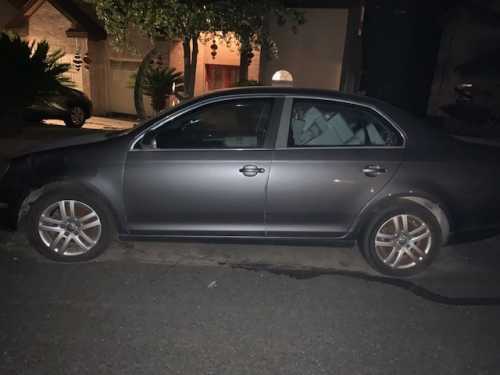 Service date:
November 4, 2023
Rather get the scrap car value of your car over the phone? No problem!
We Buy Totaled Cars in Your Area
CRASH! Car accidents are unexpected, sudden, and traumatic. The most important thing is that you tucked your seatbelt and came out of the crash with as few injuries as possible.
Now, part of being an owner of a car involved in a crash is assessing the damage and deciding how you can proceed with repairs. One major step is going through the insurance process and allowing them to assess your car's damage and the amount needed for repairs. If the damage is substantial, your insurance company will tag your car as a total loss — or totaled.
If you wish to sell your totaled car, your insurance company will offer to buy your car. Often the value proposed is way lower than what you are expecting and may not be enough to pay off your loan — much less buy a new car. When this happens, explore selling your car to someone who can offer a better or fair value. At JunkCarsUs, we have an instant quote process that allows you to assess your car's value quickly. We also provide 100% free towing and same-day pickup.
Get in touch with us
If you want to sell your damaged car for cash, sImply give us a call or fill out our online form. Let us know the make, model, mileage, and condition of the car.
Get an instant offer
Once we have the information about your broken, damaged or even non-working car we will make you an instant offer. There are no hidden fees, no surprise costs, and no markdowns.
Make a pick-up appointment
Free Pick-up. Free Paperwork. Our friendly staff will set up a time to come to you. We will take a look at your car to verify the details you gave us about your car, we pay you cash, then we take your car away. Simple as that.
Sell your totaled car for cash
Being involved in an accident is painful enough without dealing with lowball offers for your totaled car. You might try to fix the car, but since it was deemed to be a totaled car, you will have to replace your current vehicle title with a salvage car certificate. This indicates that your car was involved in an accident. Thus, it will always be considered a salvage car even after repairs. Eventually, it means higher insurance rates.
If you don't want the hassle, just call us and trade your totaled car for the money and start fresh. Some owners let their totaled car sit in the garage or driveway with plans for repairing it. But with a dented body and chipped car paint, it won't be long before rust and corrosion creep in — further lowering your car's value. Also, sharp protruding metal and broken headlights pose a considerable danger, especially for small children. If you have a wrecked car and you felt lowballed by insurance companies, give us a call, and we assure you that you'll get a much better offer.
Our Values
High Standards
We established our company almost 30 years ago. We would have never gone this far if it wasn't for our team of professionals over the years. We are very lucky to have a team of trained car experts on our staff dedicated to providing the best customer experience.
Customer Service Satisfaction
As soon as you reach us, you will be welcomed by our friendly customer service team. Our reliable 24-hour junk car buyers will answer your inquiries anytime. No more hassle waiting for the working hours because our customer service team is responsive throughout the day.
Same-Day Service
Don't let your junk car sit in your yard, gathering dust and rust. Call us to turn that junk into cash, and if your schedule permits, we can immediately dispatch our team to pick up your car within the day! Just in one day, you will receive a fair quote, get rid of the old vehicle, and get cash in return.
Free Paperwork
Disposing of a junk car requires paperwork for the transfer of ownership and others that sometimes make the process intricate. But, you won't be bothered by all these because we do the job. We administer all the indispensable requirements for the disposal of your junk car. Our junk car removal service promises you transparency in our transactions.
Free Pickup
We won't charge you for the junk truck pick-up or towing. These perks are provided as soon as you agree to your junk car's price. This initiative is part of our top-notch service to you. We don't just offer the highest price for your junk cars, but we also provide for the smoothest junk car transaction.
Highest Pricing Guaranteed
If you are seeking a junk vehicle removal service that can deal with your car in a high figure, we are a company that offers the Highest Price guaranteed for your junk car.
Find out what your Junk car is worth in seconds. Fill out information below: We're open Mon-Fri: 8 am - 8 pm, Sat: 8 am - 3 pm
Problems when you sell a totaled car
Aside from receiving an insignificant offer, selling a totaled car poses some challenges. The first one is getting someone to look at your car since it's probably not running or unsafe to drive. Our company has excellent customer service that will assist clients during the assessment process. Unlike scrapyards, you won't have to drag your car to our office to get a quote. We can process the assessment, and you will get an instant quote without leaving your home.
If you wrecked your car a while back, you might have lost the vehicle title. Finding where to sell totaled cars, trucks, and vans is hard enough, but doing it without a title will turn off most buyers. As a totaled car buyer, JunkCarsUs always says no title — no problem! This is not an empty promise. Our experts will help you figure out how to navigate the local government's rules and regulations regarding selling cars without a title.
When selling, most buyers will not shoulder the towing cost, thus cutting some more cash from the deal. Some buyers will say that they offer free towing, but they have already subtracted the cost from their offer in truth. So it is very important to make sure that the free towing service is actually FREE, without any strings attached.
Lastly, you might have apprehensions about selling, especially when faced with a low offer. You'll juggle the math to check if you can gain more by doing repairs instead of selling as-is. It's essential to get an expert opinion on your totaled car's true value to arrive at the best decision. This way, you can have the insurance's offer, the repair bill from your mechanic, and our offer to compare.
Sell your totaled car
If you decide to sell a totaled car, nearby scrapyards can swoop in and offer pennies — think twice before falling for it. Totaled cars have legitimate value! Your car can be picked apart for spare parts, and quality materials can be recycled.
The amount of offered cash for totaled cars will depend on many factors such as the make and model, the amount of damage suffered, and if no major parts are missing — one can't expect a high price if half of the car is missing.
Selling a totaled car is not the same as selling a normal car. After going through a car crash, having a complicated selling process for your car is just salting the wound. This is the reason why we provide a frictionless assessment and buying process. Having a life-threatening accident is enough bad luck, so you deserve a great and smooth deal.
Testimonials
November 29, 2023
Sara Bryant
My 19 years old Chevy had been in three different accidents. When I started making calls to see if I could sell it, most people would not give me the time of day. As a last resort, I called Junkcarsus.com and was amazed that not only were they willing to take my car, they gave me a great price for it. The pickup process itself could not have been easier!
December 5, 2023
Sebastian Green
The cost to keep repairing my old truck just did not make sense due to its age. After short googling I found Junkcarsus. It was unbelievable how quick and easy the process was. Add to that a fine price on a car I got. I really didn't think I was going to get a dime out of, thank you!
November 2, 2023
Timothy Thomas
My last car did not pass smog and the quote I got to fix it was through the roof. Figured it was time to just get something else and figured I couldn't sell it or trade it in without smog. Called Junkcarsus and they gave me a fair price and the whole thing was done the same day.
November 24, 2023
Caroline Wright
Was moving out of state and there was no way I was going to pay to get my old beater registered somewhere else and that's assuming it could even make that long of a drive without breaking down along the way. Needed to get rid of it quickly and Junkcarsus came through in a big way.
December 3, 2023
Maya Brown
Had a car that I still owed money on and I could not keep up with the payments anymore. The Junkcarsus guys came out and took care of hauling the car away and they handled all the paperwork and payments to get the loan paid off before they took the car. Could not be easier.
October 30, 2023
Jason Wright
My son's old van needed to be discarded and I finally got down to doing it. I called many car removers but found Junkcarsus' package and interaction the best. Their prompt service didn't disappoint at all! Thank you and I will definitely recommend you guys.
October 12, 2023
Jake Scott
Full points for punctuality! Through the entire process, Junkcarsus.com was easily accessible and prompt in their response time. Thanks team for your great service!
November 20, 2023
Jeremiah Watson
This was the first time I was sending off a car and had no idea of the paperwork and procedures. Thanks to Junkcarsus.com who were patient to take me through the entire process and attended to all my doubts. Thumbs up!
November 7, 2023
Antonio Morris
My old car was so beaten down I didn't think even a car removal company would bother with it. Junkcarsus.com team really does mean it when they say they remove all kinds of cars. Thanks, guys!
JunkCarsUs,
we buy totaled cars
We've been in the business of buying totaled and wrecked cars for 30 years, so we've seen them all. We accommodate any and all deals for totaled cars: from flattened hoods, sliced off trunks, and broken chassis to total clunkers.
Dial our number, and our friendly and helpful experts will get all the information needed to compute a fair value quote. When you agree to our offer, we will scramble one of our nearby teams in your area, so we could pull out your car and place the cash in your hands — all done in one day.
Our eco-friendly system ensures the responsible handling of your car from pick up, handling, and recycling. We offer a free assessment, free towing and pick up, free processing of documents and pay top dollar for your totaled car — the complete package!
Give us a call and find out first-hand why thousands of satisfied customers trust JunkCarsUs.