We Buy Totaled Cars
We Buy Totaled Cars
Our safety conscious professionals provide quick junk car pickup and removal services.
Call us now
(855) 547-1550
Receive a guaranteed highest price quote for your junk car by filling in the form online.
We Buy Totaled Cars in Your Area
CRASH! Car accidents are unexpected, sudden, and traumatic. The most important thing is that you tucked your seatbelt and came out of the crash with as few injuries as possible.
Now, part of being an owner of a car involved in a crash is assessing the damage and deciding how you can proceed with repairs. One major step is going through the insurance process and allowing them to assess your car's damage and the amount needed for repairs. If the damage is substantial, your insurance company will tag your car as a total loss — or totaled.
If you wish to sell your totaled car, your insurance company will offer to buy your car. Often the value proposed is way lower than what you are expecting and may not be enough to pay off your loan — much less buy a new car. When this happens, explore selling your car to someone who can offer a better or fair value. At JunkCarsUs, we have an instant quote process that allows you to assess your car's value quickly. We also provide 100% free towing and same-day pickup.
Get in touch with us
If you want to sell your damaged car for cash, sImply give us a call or fill out our online form. Let us know the make, model, mileage, and condition of the car.
Get an instant offer
Once we have the information about your broken, damaged or even non-working car we will make you an instant offer. There are no hidden fees, no surprise costs, and no markdowns.
Make a pick-up appointment
Free Pick-up. Free Paperwork. Our friendly staff will set up a time to come to you. We will take a look at your car to verify the details you gave us about your car, we pay you cash, then we take your car away. Simple as that.
Sell your totaled car for cash
Being involved in an accident is painful enough without dealing with lowball offers for your totaled car. You might try to fix the car, but since it was deemed to be a totaled car, you will have to replace your current vehicle title with a salvage car certificate. This indicates that your car was involved in an accident. Thus, it will always be considered a salvage car even after repairs. Eventually, it means higher insurance rates.
If you don't want the hassle, just call us and trade your totaled car for the money and start fresh. Some owners let their totaled car sit in the garage or driveway with plans for repairing it. But with a dented body and chipped car paint, it won't be long before rust and corrosion creep in — further lowering your car's value. Also, sharp protruding metal and broken headlights pose a considerable danger, especially for small children. If you have a wrecked car and you felt lowballed by insurance companies, give us a call, and we assure you that you'll get a much better offer.
Our Values
Same Day Service
Upon agreeing to our offer, the moment you put down the phone, our team of professionals starts moving. We work blazing fast to ensure that we provide the best and fastest junk car disposal service in town.
Customer Service Satisfaction
Being a 24-hour junk car buyer, we have produced a contact line service that you can depend on. Through this initiative, clients will no longer have to go directly to our physical office nor wait for working hours because we are responsive at any time of the day. Your queries and initial needs will be catered by our team of well-trained representatives.
Free Paperwork
Disposing of a junk car requires paperwork for the transfer of ownership and others that sometimes make the process intricate. But, you won't be bothered by all these because we do the job. We administer all the indispensable requirements for the disposal of your junk car. Our junk car removal service promises you transparency in our transactions.
Free Pickup
As soon as you agree upon our negotiation, you will no longer have to worry about any further participation on your part. We do everything for you without additional expensive and unnecessary charges. From free junk car removal to free pickup, all these are part of our service to you.
High Standards
The appraisal for your cars is handled with our team of professionals who always provide an honest evaluation. Our 30-year experience is a composition of stumbling blocks that we overcome with hard work, improvement, and less supervision.
Highest Pricing Guaranteed
If you are seeking a junk vehicle removal service that can deal with your car in a high figure, we are a company that offers the Highest Price guaranteed for your junk car.
Find out what your Junk car is worth in seconds. Fill out information below:
Problems when you sell a totaled car
Aside from receiving an insignificant offer, selling a totaled car poses some challenges. The first one is getting someone to look at your car since it's probably not running or unsafe to drive. Our company has excellent customer service that will assist clients during the assessment process. Unlike scrapyards, you won't have to drag your car to our office to get a quote. We can process the assessment, and you will get an instant quote without leaving your home.
If you wrecked your car a while back, you might have lost the vehicle title. Finding where to sell totaled cars, trucks, and vans is hard enough, but doing it without a title will turn off most buyers. As a totaled car buyer, JunkCarsUs always says no title — no problem! This is not an empty promise. Our experts will help you figure out how to navigate the local government's rules and regulations regarding selling cars without a title.
When selling, most buyers will not shoulder the towing cost, thus cutting some more cash from the deal. Some buyers will say that they offer free towing, but they have already subtracted the cost from their offer in truth. So it is very important to make sure that the free towing service is actually FREE, without any strings attached.
Lastly, you might have apprehensions about selling, especially when faced with a low offer. You'll juggle the math to check if you can gain more by doing repairs instead of selling as-is. It's essential to get an expert opinion on your totaled car's true value to arrive at the best decision. This way, you can have the insurance's offer, the repair bill from your mechanic, and our offer to compare.
Sell your totaled car
If you decide to sell a totaled car, nearby scrapyards can swoop in and offer pennies — think twice before falling for it. Totaled cars have legitimate value! Your car can be picked apart for spare parts, and quality materials can be recycled.
The amount of offered cash for totaled cars will depend on many factors such as the make and model, the amount of damage suffered, and if no major parts are missing — one can't expect a high price if half of the car is missing.
Selling a totaled car is not the same as selling a normal car. After going through a car crash, having a complicated selling process for your car is just salting the wound. This is the reason why we provide a frictionless assessment and buying process. Having a life-threatening accident is enough bad luck, so you deserve a great and smooth deal.
Testimonials

June 5, 2021
Jocelyn Martin
Good service at workable costs! Dave was prompt with the paperwork and handled questions with a smile. Would recommend to everyone.

July 16, 2021
Rebecca Coleman
Not much for phone calls so I filled out the online form for junkcarsus. Got right back to me and since they already had my info gave me a price right then. Scheduled a time for later that day and the whole thing was done.

July 6, 2021
Taylor Butler
Had a car that was cosmetically ok but needed a new engine. Figured I would eventually get around to it but after a couple of years sitting in my driveway I gave up. Got in touch with junkcarsus reps, and they took it off my hands including taking care of all of the paperwork!

July 16, 2021
Jaden Hernandez
Called these guys as a last resort when nobody else could come at the time I needed. Their showed up quickly, gave me the cash and towed the car away. Awesome service!

July 19, 2021
Jason Wright
My son's old van needed to be discarded and I finally got down to doing it. I called many car removers but found Junkcarsus' package and interaction the best. Their prompt service didn't disappoint at all! Thank you and I will definitely recommend you guys.

Full points for punctuality! Through the entire process, Junkcarsus.com was easily accessible and prompt in their response time. Thanks team for your great service!

June 4, 2021
Destiny Morgan
We were moving states and needed to get rid of an old RV. With a dilapidated body, I knew I'd get no salvage value. Junkcarsus got the paperwork done and drove it off in a jiffy. Thanks to such prompt service in the nick of time!

July 13, 2021
Carter Bell
Had a car with a dead engine and four flat tires and did not think anyone would give me a dime for it. Called junkcarsus and they offered a pretty decent price. Really friendly on the phone. No salesman pressure, just straightforward and quick!

July 3, 2021
Jeremiah Watson
This was the first time I was sending off a car and had no idea of the paperwork and procedures. Thanks to Junkcarsus.com who were patient to take me through the entire process and attended to all my doubts. Thumbs up!
Recently Purchased Vehicles
Check some of our projects to know how we help businesses solve their challenges
1999 Oldsmobile Aurora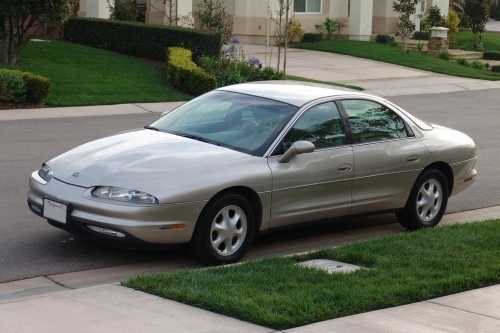 Service date:
July 30, 2021
1971 Chevrolet Impala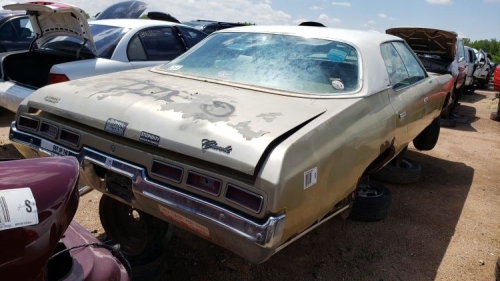 Service date:
June 9, 2021
Service area:
North Carolina
1998 Ford Contour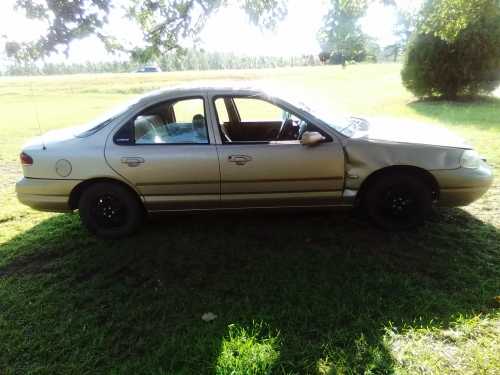 Service date:
August 1, 2021
2006 Jeep Commander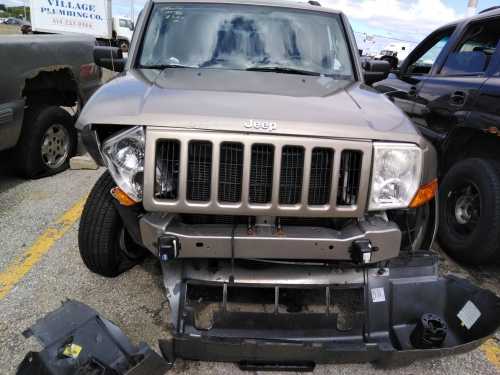 Service date:
June 12, 2021
1987 Ford - E350 Super Duty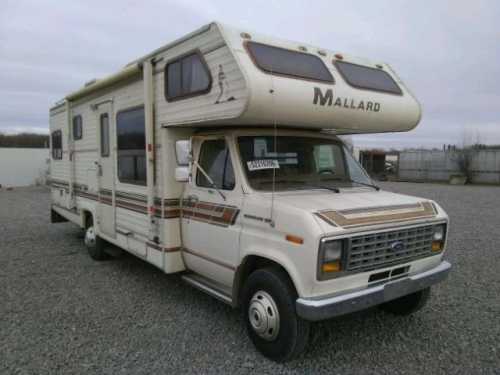 Service date:
June 25, 2021
1993 Mitsubishi Outlander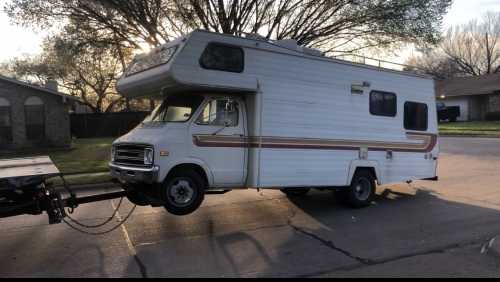 Service date:
July 19, 2021
2004 Ford Crown Victoria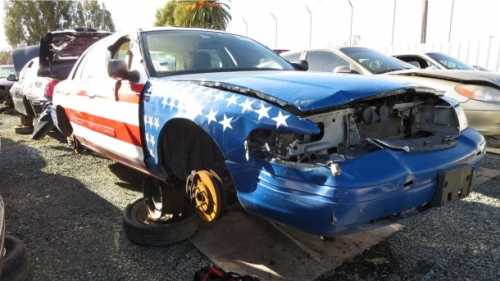 Service date:
July 21, 2021
2007 Saturn Ion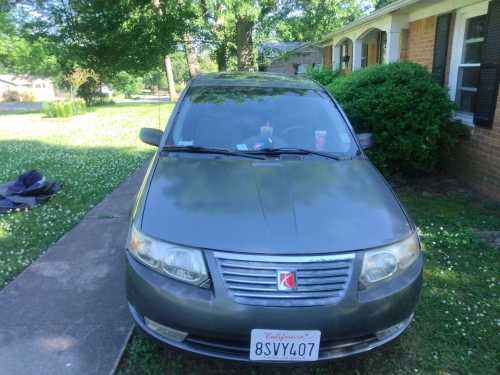 Service date:
July 6, 2021
Service area:
Mississippi
JunkCarsUs,
we buy totaled cars
We've been in the business of buying totaled and wrecked cars for 30 years, so we've seen them all. We accommodate any and all deals for totaled cars: from flattened hoods, sliced off trunks, and broken chassis to total clunkers.
Dial our number, and our friendly and helpful experts will get all the information needed to compute a fair value quote. When you agree to our offer, we will scramble one of our nearby teams in your area, so we could pull out your car and place the cash in your hands — all done in one day.
Our eco-friendly system ensures the responsible handling of your car from pick up, handling, and recycling. We offer a free assessment, free towing and pick up, free processing of documents and pay top dollar for your totaled car — the complete package!
Give us a call and find out first-hand why thousands of satisfied customers trust JunkCarsUs.