Sell your non-running car for cash
Sell your non-running car for cash
Same-day pick-up available.
Free towing. No paperwork
We buy junk cars in any condition
Same day service available! Price quote guaranteed!
Top dollar paid for your vehicle!
Examples of our junk car estimation
| Vehicle | Minimum Paid | Maximum Paid |
| --- | --- | --- |
| Chevrolet Traverse, 2008 | 375 | 4175 |
| Nissan Murano, 2005 | 375 | 1400 |
| Dodge Magnum, 2005 | 350 | 950 |
| Chevrolet 3500, 1990 | 375 | 1100 |
| Acura CL, 1970 | 325 | 950 |
| Chevrolet TrailBlazer, 2001 | 475 | 2900 |
| Dodge Magnum, 1979 | 375 | 2225 |
| Chevrolet - Van, 1978 | 275 | 975 |
| Chrysler LeBaron, 1985 | 375 | 1350 |
| Dodge Caravan, 2007 | 250 | 1800 |
| Nissan 300ZX, 1988 | 250 | 1350 |
| Chevrolet 1500, 2004 | 350 | 1900 |
| Toyota Cressida, 1986 | 225 | 1200 |
| Pontiac Sunfire, 2002 | 325 | 1750 |
| Oldsmobile Cutlass, 1991 | 200 | 750 |
| Toyota Camry, 1999 | 350 | 1900 |
| Ford Explorer, 2003 | 375 | 2375 |
| Ford - F-450, 1997 | 450 | 2850 |
| Buick Regal, 1998 | 325 | 1100 |
| Toyota Corolla, 1982 | 250 | 1775 |
| Chevrolet - Van, 1989 | 375 | 975 |
| Ford Aerostar, 0 | 275 | 1350 |
| Dodge Caravan, 2006 | 275 | 975 |
| Chevrolet Caprice Classic, 2013 | 250 | 1200 |
| Ford Fiesta, 2016 | 250 | 3450 |
| GMC 300, 1983 | 325 | 975 |
| Jeep Cherokee, 2007 | 450 | 3690 |
| Buick Century, 1956 | 275 | 1900 |
| Jeep Cherokee, 2003 | 350 | 1750 |
| Cadillac DTS, 2006 | 350 | 2100 |
| Ford Fiesta, 2017 | 250 | 3500 |
| Audi A4, 2004 | 450 | 3900 |
| Jeep Cherokee, 2002 | 475 | 3250 |
| BMW - 320, 1981 | 250 | 2675 |
| Mitsubishi Outlander, 1993 | 275 | 750 |
| Cadillac Allante, 1990 | 300 | 5500 |
| smart ForTwo, 2009 | 250 | 1600 |
| Saturn Ion, 2007 | 350 | 1900 |
| Ford Aerostar, 2001 | 275 | 1100 |
| Ford - F-450, 1995 | 375 | 2300 |
| Chrysler Sebring, 2002 | 325 | 1900 |
| Jeep Cherokee, 2000 | 375 | 3240 |
| Chevrolet - Express 3500, 1989 | 450 | 1775 |
| Chevrolet Impala, 1971 | 250 | 1200 |
| Mazda - B2200, 1983 | 300 | 2425 |
| Chevrolet Camaro, 2011 | 250 | 1800 |
| Dodge Ram Wagon, 1978 | 375 | 1100 |
| Ford Aerostar, 1995 | 375 | 1275 |
| Acura CL, 2005 | 375 | 975 |
| Chevrolet TrailBlazer EXT, 2004 | 375 | 1350 |
Recently Purchased Vehicles
Check some of our recent pickups in your area
2000 Mercedes-Benz - S-Class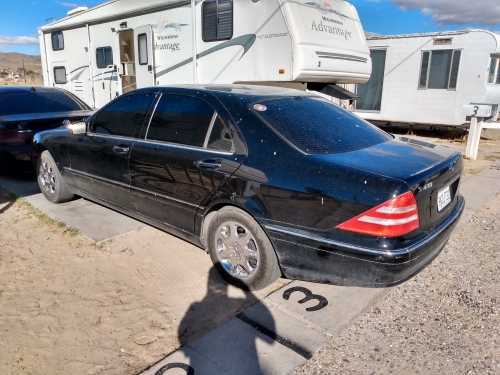 Service date:
April 3, 2022
2011 BMW - 328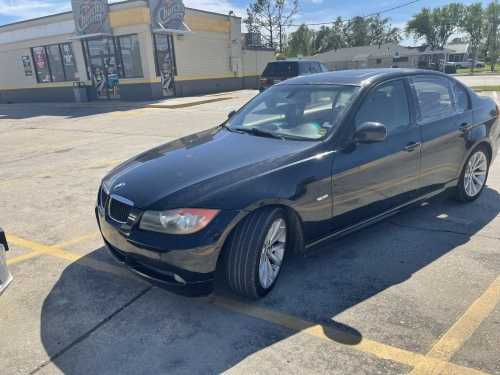 Service date:
April 4, 2022
2010 Chevrolet Impala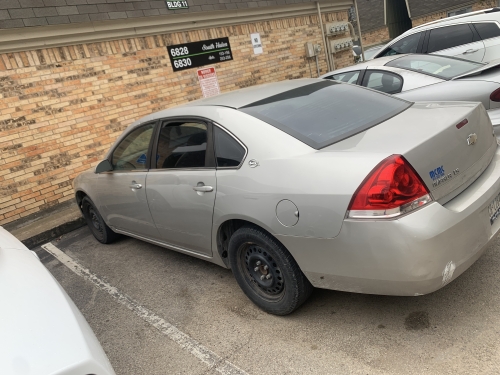 Service date:
June 2, 2022
1970 Acura CL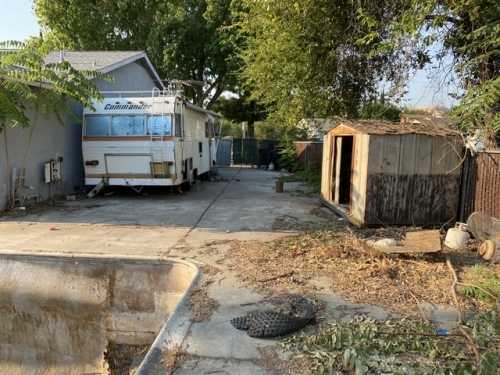 Service date:
May 31, 2022
2012 RAM 1500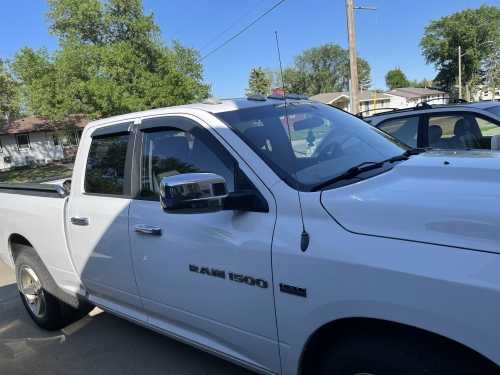 Service date:
May 16, 2022
Service area:
South Dakota
1975 Chevrolet Monte Carlo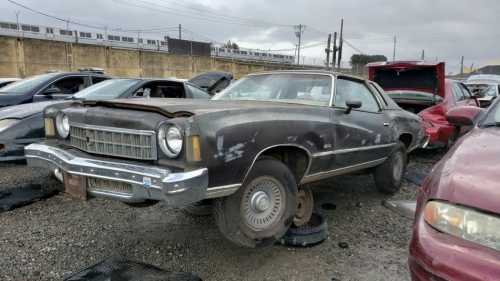 Service date:
April 5, 2022
1990 Am General Hummer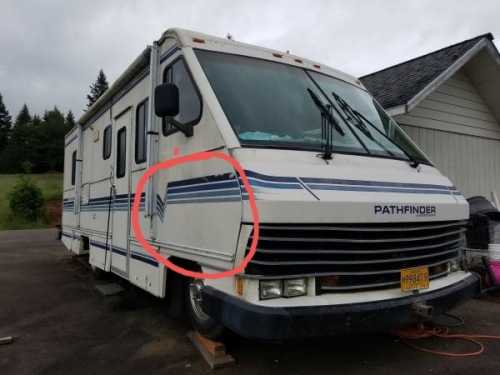 Service date:
April 24, 2022
2013 Toyota Prius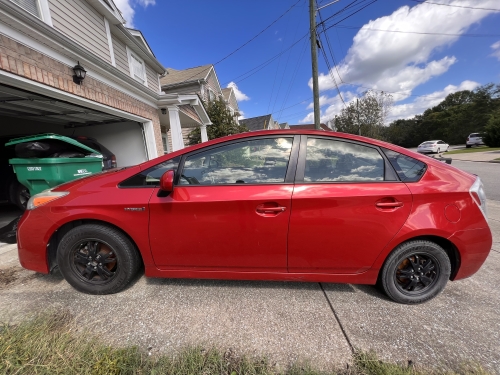 Service date:
May 16, 2022
Rather get the scrap car value of your car over the phone? No problem!
We Buy Non-Running Cars
What should you do when your car is not running, and you don't want to pay outrageous prices to fix it?
Don't waste your time and money because we pay cash for non-running cars!
We guarantee that you can get same-day pick-up of your non-runner so you can get cash in your pocket today.
How Can I Quickly Sell My Non-Running Car?
Speak to our friendly staff
You came to the best place to sell your non-running car for cash. When you get in touch with our staff, they will quickly ask you just a few simple questions about your car. 
Get an instant offer in just minutes
We pay cash for non-running cars, so we will make you an offer for your car in an instance. There is no annoying time waiting for a callback, we will give you a quote on your first contact with us! 
We schedule a pickup appointment
Free Pick-up. Free Paperwork. Our expertly trained customer service staff will make this process a breeze, they will get you set up with a pick-up appointment that fits your schedule.
Cash For Non-Running Cars Quickly and Worry-Free
We buy non-running cars for ages so we can make your selling process quick and worry-free.
Far too often people think their only choice is non-running car removal which costs them money.
Instead we suggest you give us a call and let us pay you for that non-working car.
Our Values
High Standards
The appraisal for your cars is handled with our team of professionals who always provide an honest evaluation. Our 30-year experience is a composition of stumbling blocks that we overcome with hard work, improvement, and less supervision.
Same Day Service
You might be thinking that the same-day service is too good to be true, but that's how we work! We know that junk cars can be a health and hazard problem, not to mention an eyesore. So we want to rid you of this burden as soon as possible.
Customer Service Satisfaction
Being a 24-hour junk car buyer, we have produced a contact line service that you can depend on. Through this initiative, clients will no longer have to go directly to our physical office nor wait for working hours because we are responsive at any time of the day. Your queries and initial needs will be catered by our team of well-trained representatives.
Highest Pricing Guaranteed
With us you are guaranteed to get the Highest Price on a market for your junk car! You'll be surprised how much value you can get even for a piece of rustbucket.
Free Pickup
As soon as you agree upon our negotiation, you will no longer have to worry about any further participation on your part. We do everything for you without additional expensive and unnecessary charges. From free junk car removal to free pickup, all these are part of our service to you.
Free Paperwork
Our junk car towing service assures you transparency and honesty as you entrust us to a deal. We won't be giving you a headache for any needless surprises. We give you a well-deserved upshot and guarantee smooth and quick collaboration. In just one day, you will go from still owning an old wrecked vehicle to holding cash in your hands.
Find out what your Junk car is worth in seconds. Fill out information below:
We Buy Non-Runners in Your Area
Our company have 30+ years of experience in this industry and that makes us a company that can make the process of selling your non-runner absolutely simple and worry-free. You will see that we know how to get you cash quickly!
A great team. We hire and train nothing but the best staff of professionals. They are experts at making the process of selling us your non-running car smooth and hassle-free.
A seamless experience. People are by nature wary of buying and selling cars. That is why you will find it so refreshing when you experience the transparent process of selling your non-working car to Junkcarsus.com
The fastest sale you will find. If you want real money for your non-working car, you'll get them the same day you get in touch with us to get that non-working car off your hands right now.
Testimonials

Great prices, same-day service, and friendly staff from Junkcarsus.com get a 5-star rating from me : )

April 19, 2022
Hayden White
These guys were simply awesome. I had an old beater that I did not know what to do with. I gave them a call and they made me an offer right then on the phone. The best part was that they were able to come out that very day and take away my car. Simply amazing!

April 13, 2022
Carter Bell
Had a car with a dead engine and four flat tires and did not think anyone would give me a dime for it. Called junkcarsus and they offered a pretty decent price. Really friendly on the phone. No salesman pressure, just straightforward and quick!

April 23, 2022
Hailey Gonzales
I was involved in an accident that my insurance company said was my fault so they were giving me the run-around. The car was too badly damaged to drive anymore and I was really at my wits' end. However these folks offered me a great price for my car and picked it up the same day I called them. Can't ask for more!

April 7, 2022
Jaden Hernandez
Called these guys as a last resort when nobody else could come at the time I needed. Their showed up quickly, gave me the cash and towed the car away. Awesome service!

April 30, 2022
Timothy Thomas
My last car did not pass smog and the quote I got to fix it was through the roof. Figured it was time to just get something else and figured I couldn't sell it or trade it in without smog. Called Junkcarsus and they gave me a fair price and the whole thing was done the same day.
Junkcarsus team noted that I left mechanics kit and speakers in my old van and handed all the stuff to me before taking my car. That's what I call attention to the details. Thank you, guys!

May 15, 2022
Destiny Morgan
We were moving states and needed to get rid of an old RV. With a dilapidated body, I knew I'd get no salvage value. Junkcarsus got the paperwork done and drove it off in a jiffy. Thanks to such prompt service in the nick of time!

April 16, 2022
Katherine Harris
Seriously could not be easier! Not only do they give you a good price but our guy showed up with all the paperwork we would need and filled it out for us. All we had to do was sign and they took the car!
FAQ
Why is it worth selling a non-running car for scrap?
If your automobile is no longer functioning, the best solution may be to scrap the car, as quite often, liquidation can become more profitable than repair. The reasons may be different, but the point is always that the car may need repairs, the cost of which equals the price of the vehicle itself or even exceeds it. In addition, if you had an accident on the road, the insurance company could require you to establish the cost of scrap metal to write off the non-running auto. Also, consider that you not only save your money and time but also save nature since almost all parts, accessories, and materials are reusable. However, replacing vital spare parts of your junk car can be very risky and endanger the health and life of the driver, passengers, and other road users. All this suggests that it is probably time to sell a non-running car and get money for it.
How can I sell my non-running automobile?
If you have decided to sell a non-working vehicle, our company will help you do it very simply and offer the most money for it. JunkCarsUs is a professional non-running car buyer that buys automobiles of any type: SUV, pickup, station wagon, sedan, bus, convertible, hatchback, truck, van, and RV. If you want to receive a personal offer, just contact us in any convenient way—email, call, or message. Our experts will ask you a few questions about your vehicle, then conduct an instant appraisal of its value, and just in a few minutes, you will know the price of your non-working auto. After this, we organize a free pickup, adapt to your schedule, and take care of all the necessary paperwork. Get cash for your junk car quickly and very easily with JunkCarsUs.
Can I sell my non-running junk car without a title?
Yes. We at JunkCarsUs specialize in buying problem junk cars, so we can pick up your non-running auto even without title or registration. It may be that the owner of the vehicle has lost the document. In this case, we will need a VIN, which we will check with the DMV to make sure there are no liens. If everything is ok and legal, we will buy your non-running car. However, please note that the presence or absence of a title affects the automobile's value, so the purchase of a vehicle will be carried out at a reduced price due to the need for paperwork. And if we determine the existence of a lienholder or out-of-state registration during the inspection, we may confiscate the vehicle.