Cash for Non-Running Cars
Cash for Non-Running Cars
Same-day pick-up available.
Free towing. No paperwork
Call us now
(855) 547-1550
or email us to
support@junkcarsus.com
Receive a guaranteed highest price quote for your junk car from the best junk car buyer by filling out the form online.
We're open Mon-Fri: 8 am - 8 pm, Sat: 8 am - 3 pm

Same day service available! Price quote guaranteed!
Top dollar paid for your vehicle!
Examples of our junk car estimation
| Vehicle | Minimum Paid | Maximum Paid |
| --- | --- | --- |
| Acura CL, 2005 | 375 | 975 |
| Saturn Vue, 2006 | 425 | 2300 |
| Mazda MX-5 Miata, 1995 | 550 | 2300 |
| Ford - F-450, 1995 | 375 | 2300 |
| MINI Cooper S, 2004 | 525 | 7500 |
| Chevrolet Captiva Sport, 2014 | 750 | 7900 |
| Ford - E150, 1985 | 375 | 1900 |
| Dodge - Ram 1500, 2000 | 975 | 5300 |
| Mercedes-Benz - C-Class, 2003 | 750 | 2900 |
| Pontiac Sunfire, 2002 | 325 | 1750 |
| Chevrolet Sunfire, 2006 | 275 | 1375 |
| Chevrolet - Van, 1978 | 275 | 975 |
| Ford Taurus X, 1990 | 325 | 1100 |
| Ford Cavalier, 1986 | 275 | 750 |
| Chevrolet Impala, 2007 | 475 | 2300 |
| Nissan Maxima, 2000 | 675 | 1900 |
| Kia Sedona, 2009 | 325 | 1900 |
| Acura RSX, 2002 | 675 | 1900 |
| Chrysler Crossfire, 2004 | 300 | 1700 |
| Chevrolet Equinox, 2008 | 680 | 2900 |
| Chevrolet 1500, 1995 | 850 | 2350 |
| Jaguar XJ6, 1995 | 650 | 2350 |
| Chevrolet Tahoe, 2005 | 875 | 3750 |
| Chevrolet S-10, 1997 | 750 | 4750 |
| Mercedes-Benz S (all), 1985 | 450 | 2900 |
| BMW 3-Series, 1977 | 250 | 3250 |
| Ford Escape, 2013 | 750 | 3275 |
| INFINITI - G35, 2003 | 550 | 2775 |
| Ford Taurus, 2011 | 475 | 2300 |
| Honda Passport, 2004 | 325 | 1900 |
| Honda Odyssey, 2004 | 750 | 4750 |
| Chrysler Avanti, 2002 | 375 | 1275 |
| Saturn Ion, 2007 | 350 | 1900 |
| Mazda MazdaSpeed Miata MX-5, 1994 | 250 | 1775 |
| Volkswagen Jetta, 2006 | 350 | 1200 |
| Buick LeSabre, 2000 | 600 | 1900 |
| Ford - F-150, 2001 | 950 | 7500 |
| Ford Mustang, 2019 | 2100 | 19500 |
| Honda Accord, 2005 | 475 | 2300 |
| Chevrolet TrailBlazer, 2003 | 375 | 1900 |
| Chevrolet 3500, 1983 | 550 | 2750 |
| Fisker Karma, 1997 | 200 | 750 |
| Kia Optima, 2006 | 425 | 2100 |
| Nissan Sentra, 2004 | 375 | 1300 |
| Chevrolet Impala, 1971 | 250 | 1200 |
| GMC Yukon XL, 2005 | 425 | 3250 |
| Ford Crown Victoria, 2006 | 525 | 2300 |
| Dodge W350, 1981 | 325 | 900 |
| Acura Legend, 2007 | 450 | 1900 |
| Kia Rio, 2015 | 250 | 1900 |
Recently Purchased Vehicles
Check some of our recent pickups in your area
2009 Chevrolet Impala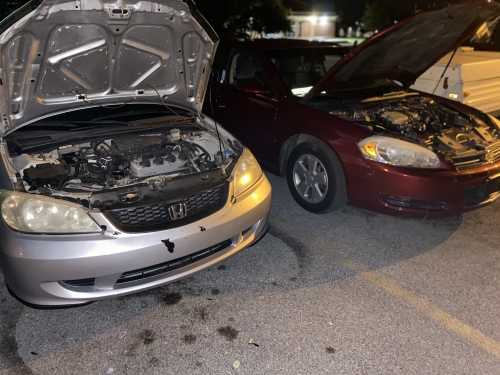 Service date:
September 14, 2023
1990 Pontiac Torrent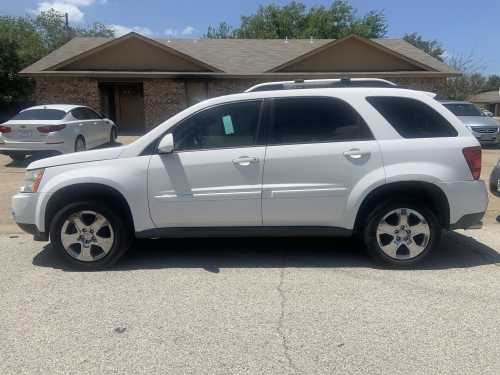 Service date:
September 25, 2023
Rather get the scrap car value of your car over the phone? No problem!
We Buy Non-Running Cars
What should you do when your car is not running, and you don't want to pay outrageous prices to fix it?
Don't waste your time and money because we pay cash for non-running cars!
We guarantee that you can get same-day pick-up of your non-runner so you can get cash in your pocket today.
How Can I Quickly Sell My Non-Running Car?
Speak to our friendly staff
You came to the best place to sell your non-running car for cash. When you get in touch with our staff, they will quickly ask you just a few simple questions about your car. 
Get an instant offer in just minutes
We pay cash for non-running cars, so we will make you an offer for your car in an instance. There is no annoying time waiting for a callback, we will give you a quote on your first contact with us! 
We schedule a pickup appointment
Free Pick-up. Free Paperwork. Our expertly trained customer service staff will make this process a breeze, they will get you set up with a pick-up appointment that fits your schedule.
Cash For Non-Running Cars Quickly and Worry-Free
We buy cars-running or not and have done it for ages, so we can make your selling process quick and worry-free.
Far too often people think their only choice is non-running car removal which costs them money.
Instead, we suggest you give us a call and sell that non-working car to us.
Our Values
High Standards
We seek the best standards in junk vehicle hauling services to meet your needs. We are composed of enthusiastic and well-experienced professionals who will be handling your junk cars, as well as appraise your car. We are very proud of our team of experts who are determined to provide the best experience to our clients and find a fair price that satisfies both parties.
Customer Service Satisfaction
Our friendly, knowledgeable customer service reps strive to make the disposal of your junk car a rewarding experience. They'll answer your questions, and our highly skilled and trained professionals ensure they safely remove your junk car. Our experts will answer all your questions and provide you with a consultation regarding your car condition. Your satisfaction is guaranteed!
Same-Day Service
Don't let your junk car sit in your yard, gathering dust and rust. Call us to turn that junk into cash, and if your schedule permits, we can immediately dispatch our team to pick up your car within the day! Just in one day, you will receive a fair quote, get rid of the old vehicle, and get cash in return.
Free Paperwork
We are not only a junk car removal service, but we are also a team of reliable and honest individuals. We make sure that our transaction is transparent to you. We will only be needing your signature on the vital papers, such as the transfer of ownership that we have to settle.
Free Pickup
Our price for your car is calculated according to its condition, year, model, and make. Accordingly, we include all the expenses and costs to get the best deal for your junk cars. Along with the responsibility of paying you for the car, we also do junk car removal for free. As part of our perk, we also pick up your junk cars with no extra charges.
Highest Pricing Guaranteed
Having provided scrap car services for almost 30 years, we have already created a reputation for offering the Highest Price on the market for your junk car. Our in-depth experience and thousands of satisfied clients are the ultimate proof of our excellent service and customer-oriented approach
Find out what your Junk car is worth in seconds. Fill out information below: We're open Mon-Fri: 8 am - 8 pm, Sat: 8 am - 3 pm
We Buy Non-Runners in Your Area
Our company has 30+ years of experience in this industry and that makes us a company that can make the process of selling your not running car absolutely simple and worry-free. You will see that we know how to get you cash quickly!
A great team

. We hire and train nothing but the best staff of professionals. They are experts

who will

sell a non-working

car without a problem

and make this process smooth and hassle-free for you.
A seamless experience

. People are by nature wary of buying and selling cars. That is why you will find it so refreshing when you experience the transparent process of selling your non-working car to Junkcarsus.com.

The question of "How do I

sell my non-running car for cash

?" won't seem challenging anymore.
The fastest sale you will find. If you want real money for your non-working car, you'll get them the same day you get in touch with us to get that non-working car off your hands right now.
Testimonials
August 23, 2023
Sebastian Green
The cost to keep repairing my old truck just did not make sense due to its age. After short googling I found Junkcarsus. It was unbelievable how quick and easy the process was. Add to that a fine price on a car I got. I really didn't think I was going to get a dime out of, thank you!
September 6, 2023
Rachel Clark
My car had all sorts of electrical and mechanical problems that seemed to keep it in the shop more than I drove it. I tried to sell it but everyone was freaked out when they heard about all the problems I had with the car. Tried this company and not only did they not care about any of that, but they also gave me a reasonable price for the car and hauled it away the same day I gave them a call!
September 4, 2023
Wyatt Washington
Cannot believe how easy this was. Figured that as bad a shape as my car was in these guys were going to laugh and hang up on me. They seriously take care of everything, especially for a car that I just wanted nothing else to do with.
September 11, 2023
Cody Jackson
Had an old car to sell but did not want to do a private sale with strangers coming to my house. Called up Junkcarsus and they gave me the price on the phone and it was way better than car dealers I called who kept trying to get me to buy another car from them.
August 24, 2023
Katherine Harris
Seriously could not be easier! Not only do they give you a good price but our guy showed up with all the paperwork we would need and filled it out for us. All we had to do was sign and they took the car!
August 2, 2023
Madeline Barnes
Was thinking about Craig's list to sell my old car. Just did not like the idea of constantly haggling with buyers. Gave this company a shot, and the price they gave was as high as what I saw other places online, and the fact that I did not have to deal with a bunch of random people, it really was worth it!
September 6, 2023
Jason Wright
My son's old van needed to be discarded and I finally got down to doing it. I called many car removers but found Junkcarsus' package and interaction the best. Their prompt service didn't disappoint at all! Thank you and I will definitely recommend you guys.
July 31, 2023
Alexandra Young
I have used junkcarsus.com services twice before and the third call was no different. Totally recommend cars just for their prompt, fast and friendly service that's light on the pocket!
August 20, 2023
Victoria Sanchez
Fast, easy and simple! It is the second time I've used Junkcarsus.com and the service was just as smooth. Definitely my go-to car removal service!
FAQ
Why is it worth selling my non-running car for scrap?
If your automobile is no longer functioning, the best solution may be to scrap the car, as quite often, liquidation can become more profitable than repair. The reasons may be different, but the point is always that the car may need repairs, the cost of which equals the price of the vehicle itself or even exceeds it. In addition, if you had an accident on the road, the insurance company could require you to establish the cost of scrap metal to write off the non-running auto. Also, consider that you not only save your money and time but also save nature since almost all parts, accessories, and materials are reusable. However, replacing vital spare parts of your junk car can be very risky and endanger the health and life of the driver, passengers, and other road users. All this suggests that it is probably time to sell a non-running car to a specialized service like JunkCarsUs and get money for it.
How can I sell my car that doesn't run?
If you have decided to sell a non-working vehicle, our company will help you do it very simply and offer the most money for it. JunkCarsUs is a professional non-running car buyer that buys automobiles of any type: SUV, pickup, station wagon, sedan, bus, convertible, hatchback, truck, van, and RV. If you want to receive a personal offer, just contact us in any convenient way—email, call, or message. Our experts will ask you a few questions about your vehicle, then conduct an instant appraisal of its value, and just in a few minutes, you will know the price of your non-working auto. After this, we organize a free pickup, adapt to your schedule, and take care of all the necessary paperwork. Get cash for your junk car quickly and very easily with JunkCarsUs.
Who buys cars that don't run?
While you always have the option to sell a not-running car to a car dealer or private person, contacting a junk car buying service is a much better choice. At JunkCarsUs, we buy cars that are running or not. And the best thing for you is that you get paid the same day, without the need to fiddle with papers and tow your car anywhere. We'll do all the work for you!
How much is a non-running car worth?
The cost of your non-running vehicle will be determined by a whole range of factors, including the automobile make, model, and year, its general condition, problems and damages it has, and the reasons that cause malfunction. To get an idea about the price, you can use a JunkCarsUs online scrap car value calculator. Or you can call us directly to get a quick and fair quote!