We Buy Unwanted Cars
We Buy Unwanted Cars
Our safety conscious professionals provide quick junk car pickup and removal services.
Call us now
(855) 547-1550
Receive a guaranteed highest price quote for your junk car by filling in the form online.
Do you no longer want your junk car? Have you tried to get it repaired, only to find out the cost of the repair will cost more than the car is worth? Have you tried selling it, only to find out that everyone else wants your junk car even less than you do? This may have you asking yourself "what to do with an unwanted car?"
The answer to that is reach out to JunkCarsUS because we buy unwanted cars for cash. We are the number one junk car buyer and we are ready to offer you the most cash paid for unwanted cars in your area!
Sell your unwanted car fast and easy
With over 12 years in the unwanted cars buyer industry, JunkCarsUS has come up with the simplest, most hassle-free process for trading money for unwanted cars. Our simple three-step process makes unwanted car removal as easy as one, two, three! Let's look at the steps now.
It really is as simple as one, two, three when you use JunkCarsUS to get rid of your unwanted junk cars.
Contact us!
Call us and tell us that you want to sell my unwanted car. Reach out to us at (855) 547-1550 or go online and fill out an online application to get the ball rolling.
Get your top dollar instant offer!
JunkCarsUS offers our customers a highest price guarantee, meaning you'll get more cash from us than any other junk car buyer. Talk to one of our friendly customer service representatives and give us the necessary information — the year, the make, the model, the mileage, and the condition — of your unwanted car, and we'll offer you cash for unwanted cars. Or go online to our scrap car value calculator and get your quote in less than 90 seconds!
Arrange for your FREE towing!
We tow away unwanted cars at no cost to you. Give us the location of your junk car and a time that's convenient for you and we'll send one of our trusted and safe tow truck drivers to you and will have that eye sore off your property in no time!
Same-day pick-up. No fees. No paperwork. Fast cash for your unwanted car.
You do have another option for getting rid of unwanted junk cars: taking it to a junk or scrap yard. A junkyard will definitely buy your unwanted cars for parts but the main issue for you is that they're always looking at their bottom line. This means they will try to haggle and negotiate prices in their favor. If you don't know the ins and outs of parting out your car, they will always have the upper hand when it comes to offering you the lowest price possible!
Another issue with selling your unwanted cars for scrap to a junk or scrap yard is that you have to get it there! When you use JunkCarsUS, you will have your junk car removed for you. When you sell it to a junkyard, you will have to have your junk car towed over to them — costing you money out of your pocket. Not to mention, the offer they might make you could be less than what you paid to have it towed over there in the first place!
Towing your junk car, haggling and negotiating prices, not being sure of how much money you will even make — it's all such a hassle! That's why JunkCarsUS and our super simple three-step process is your first choice for your unwanted junk car needs! Maybe you're wondering about:
Time.

If you need fast cash for your junk car, JunkCarsUS offers same day service! That's right — you can call us in the morning and have your junk car towed later that day, leaving you with nothing but cash in your pocket and a smile on your face.

Paperwork.

No need to worry at all! Our team of experts will get the necessary information from you over the phone and fill out all the paperwork for you. We'll send that paperwork with the tow truck driver and all you have to do is sign on the dotted line before he

picks up your unwanted cars.

Fees.

There are absolutely NO hidden fees when you use JunkCarsUS. The cash offer you get from us over the phone is the amount of cash you'll have in your hand by the time your junk car is gone.
Our Values
High Standards
We seek the best standards in junk vehicle hauling services to meet your needs. We are composed of enthusiastic and well-experienced professionals who will be handling your junk cars, as well as appraise your car. We are very proud of our team of experts who are determined to provide the best experience to our clients and find a fair price that satisfies both parties.
Free Pickup
Agreeing to the terms of our negotiation gives us all the responsibility for the junk car removal pick-ups. Our service gives you the perk of getting all these for free. We are a scrap vehicle buyer who does the job without unnecessary charges while giving you the best offer for your junk car.
Same Day Service
We are a dedicated bunch, and we love getting our hands on rusty old clunkers. Call us now, and we will grab that junk car so fast you would only have just enough time to count the money!
Highest Pricing Guaranteed
Along with our junk vehicle removal services, we give the Highest Price to the car you are disposing of. You are throwing it anyway; why not get some cash in return? Plus, you won't even have to lift a finger, and we will fulfill all the heavy duties for you!
Customer Service Satisfaction
As soon as you reach us, you will be welcomed by our friendly customer service team. Our reliable 24-hour junk car buyers will answer your inquiries anytime. No more hassle waiting for the working hours because our customer service team is responsive throughout the day.
Free Paperwork
We are offering a junk car removal service that assures you transparency and honesty to all our transactions. As soon as we meet halfway into the price, terms and conditions of the discarding of your junk car, we will embrace all the responsibilities. We administer all the paperwork, including the transfer of ownership. All we need from you is your signature.
Find out what your Junk car is worth in seconds. Fill out information below:
Top unwanted junk car buyer junkcarsus
With over 12 years in the junk car removal industry, we buy unwanted cars for the most money and the least amount of hassle! Our same-day services, highest price guarantee, and three-step process have made us the leading junk car buyer in the entire USA! No matter the condition — broken, damaged, salvage title, without title, even totaled — JunkCarsUS will offer you the highest price you'll get from anyone in your area. Give us a call at (855) 547-1550 or go on our website and fill out an online application to find out how much cash you can have in your pocket today!
Testimonials
October 6, 2021
Mason Diaz
Junkcarsus team noted that I left mechanics kit and speakers in my old van and handed all the stuff to me before taking my car. That's what I call attention to the details. Thank you, guys!

October 15, 2021
Grace Flores
I was worried that when I went to a dealer, they were going to give me a super lowball price for my old car. Just out of curiosity, found Junkcarsus website and send them an email. They called me back and I was amazed at the high price they offered plus they came out and picked it up that very day and gave me a cash!

November 20, 2021
Wyatt Washington
Cannot believe how easy this was. Figured that as bad a shape as my car was in these guys were going to laugh and hang up on me. They seriously take care of everything, especially for a car that I just wanted nothing else to do with.

November 8, 2021
Jaden Sanchez
Prompt and efficient junk removal services – they were the only service that agreed to remove my beaten up Toyota that's been occupying space after the accident!

November 1, 2021
Katherine Harris
Seriously could not be easier! Not only do they give you a good price but our guy showed up with all the paperwork we would need and filled it out for us. All we had to do was sign and they took the car!

October 21, 2021
Elijah Brooks
I had just a day to give away my old cargo van before shifting cities. Junkcarsus.com sent their team on a same-day request to have my old Chevrolet express picked up. I will definitely call them for any further service!
November 30, 2021
Caroline Wright
Was moving out of state and there was no way I was going to pay to get my old beater registered somewhere else and that's assuming it could even make that long of a drive without breaking down along the way. Needed to get rid of it quickly and Junkcarsus came through in a big way.

November 19, 2021
Ethan White
I had an old car that I wanted to sell but had lost the title. I really didn't want to go through the hassle of trying to get a new title just to sell a beat-up old car. Junkcarsus team helped me to quickly get a replacement title, and their price made me really happy : )

October 30, 2021
Carter Bell
Had a car with a dead engine and four flat tires and did not think anyone would give me a dime for it. Called junkcarsus and they offered a pretty decent price. Really friendly on the phone. No salesman pressure, just straightforward and quick!
Recently Purchased Vehicles
Check some of our projects to know how we help businesses solve their challenges
2004 Nissan Sentra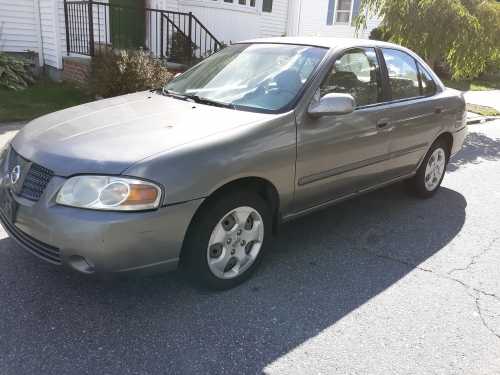 Service date:
October 8, 2021
2007 Volvo Coupe
Service date:
November 10, 2021
1981 Dodge W350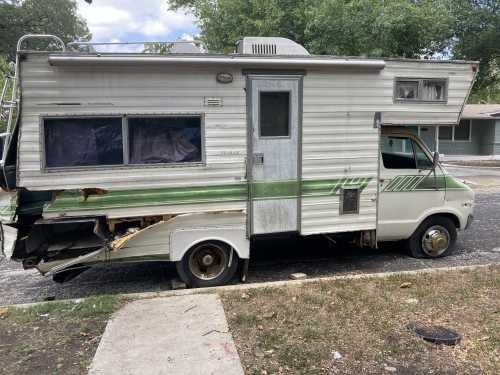 Service date:
November 1, 2021
Service area:
District of Columbia
2006 MINI Cooper S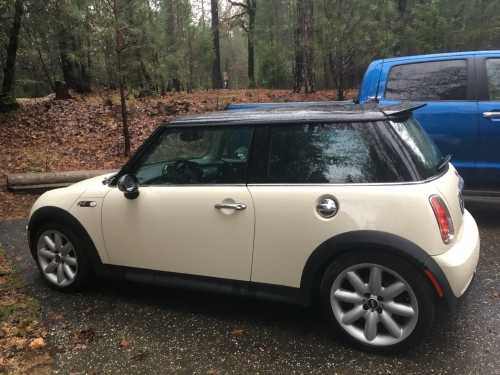 Service date:
October 14, 2021
2011 Cadillac SRX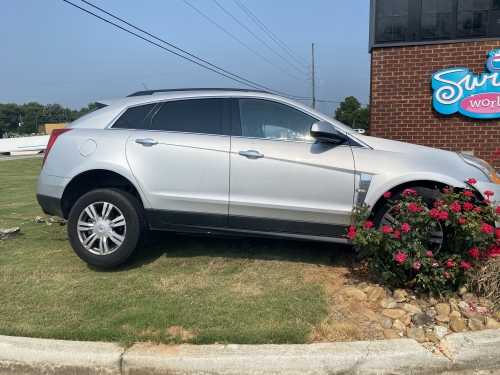 Service date:
November 19, 2021
2001 Ford Windstar
Service date:
November 10, 2021
1994 Lincoln Town Car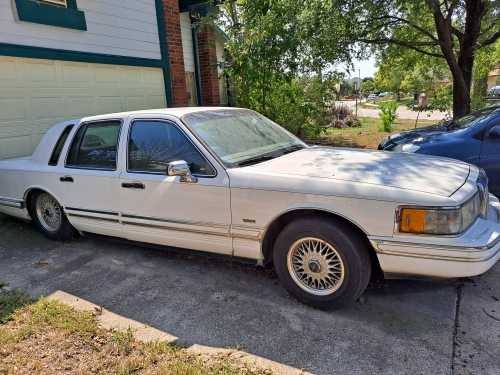 Service date:
October 16, 2021
2006 Chevrolet TrailBlazer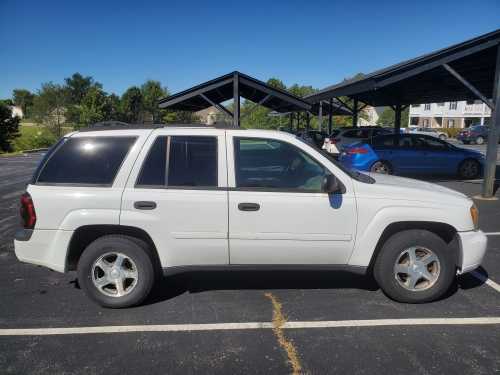 Service date:
October 26, 2021
Service area:
New Hampshire