We Buy Unwanted Cars
We Buy Unwanted Cars
Same-day pick-up available.
Free towing. No paperwork
Call us now
(855) 547-1550
or email us to
support@junkcarsus.com
Receive a guaranteed highest price quote for your junk car from the best junk car buyer by filling out the form online.
We're open Mon-Fri: 8 am - 8 pm, Sat: 8 am - 3 pm

Same day service available! Price quote guaranteed!
Top dollar paid for your vehicle!
Examples of our junk car estimation
| Vehicle | Minimum Paid | Maximum Paid |
| --- | --- | --- |
| Saturn SL, 2002 | 475 | 1900 |
| Chevrolet Tahoe, 2005 | 775 | 3700 |
| Ford Aerostar, 0 | 275 | 1350 |
| Dodge W150, 1976 | 350 | 1300 |
| Ford Taurus X, 1990 | 325 | 1100 |
| Ford Expedition (all), 2004 | 675 | 3200 |
| Ford - E350 Super Duty, 1988 | 550 | 3250 |
| Chevrolet 3500, 1983 | 250 | 1950 |
| Kia Optima, 2006 | 425 | 2100 |
| Dodge Neon, 2001 | 550 | 2100 |
| Ford Explorer, 2002 | 625 | 3500 |
| Dodge Caravan, 2006 | 275 | 975 |
| Nissan Altima, 2014 | 750 | 5750 |
| Oldsmobile Cutlass, 1991 | 200 | 750 |
| Mercedes-Benz M-Class, 2003 | 3500 | 7250 |
| Volkswagen Passat, 2002 | 875 | 2850 |
| Dodge Magnum, 1979 | 375 | 2225 |
| Toyota Prius, 2013 | 425 | 3100 |
| Dodge Caravan, 2002 | 750 | 2350 |
| Buick Century, 1997 | 550 | 2100 |
| Hummer H3, 2009 | 675 | 4500 |
| Jeep Liberty, 2005 | 475 | 2100 |
| INFINITI - G35, 2003 | 550 | 2775 |
| Chevrolet Camaro, 2003 | 275 | 1675 |
| Kia Optima, 2014 | 1100 | 7200 |
| Dodge - Ram 1500, 2014 | 775 | 4750 |
| Pontiac Montana SV6, 2006 | 525 | 1900 |
| Honda Accord Hybrid, 2005 | 575 | 2375 |
| Dodge Neon, 2004 | 425 | 1900 |
| Volkswagen Beetle, 2005 | 750 | 3100 |
| Mazda Mazda3, 2010 | 450 | 1750 |
| Jaguar Vanden Plas, 1997 | 475 | 3250 |
| Chevrolet 1500, 1979 | 400 | 1900 |
| Pontiac Sunfire, 2002 | 325 | 1750 |
| Jeep Compass, 2007 | 375 | 3250 |
| Pontiac Grand Am, 2001 | 750 | 2500 |
| Toyota Prius, 2008 | 425 | 1750 |
| RAM 1500, 2012 | 1200 | 4500 |
| Isuzu Amigo, 2011 | 275 | 1050 |
| Volkswagen Beetle, 1975 | 250 | 2200 |
| Ford Explorer, 1998 | 775 | 3150 |
| Subaru Impreza, 2006 | 325 | 1900 |
| Mitsubishi Galant, 2007 | 475 | 2300 |
| Audi S6, 1995 | 250 | 1450 |
| Toyota Camry Solara, 2006 | 325 | 2100 |
| Ford - F-150, 1999 | 675 | 7700 |
| Volvo S60, 2008 | 750 | 3200 |
| Chrysler Pacifica, 2005 | 675 | 2100 |
| Ford - Expedition, 2001 | 375 | 2350 |
| Ford Crown Victoria, 2009 | 525 | 2900 |
Recently Purchased Vehicles
Check some of our recent pickups in your area
1987 Ford - E350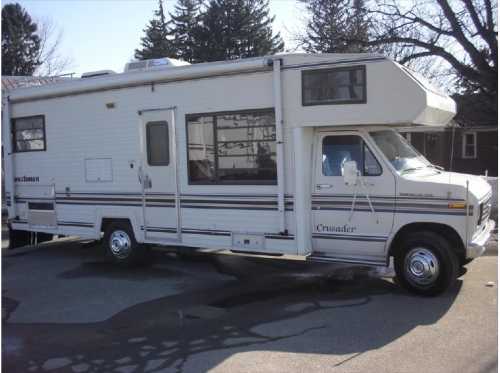 Service date:
August 20, 2023
2006 Volkswagen Beetle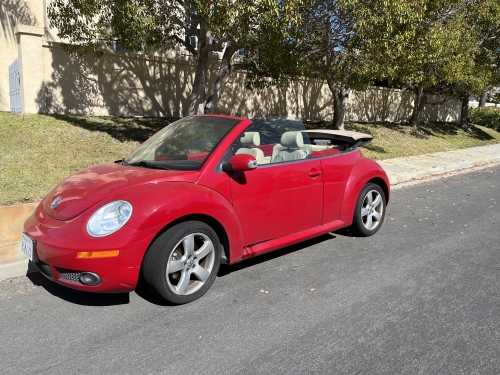 Service date:
August 13, 2023
2005 Dodge Magnum
Service date:
September 3, 2023
2002 Dodge Caravan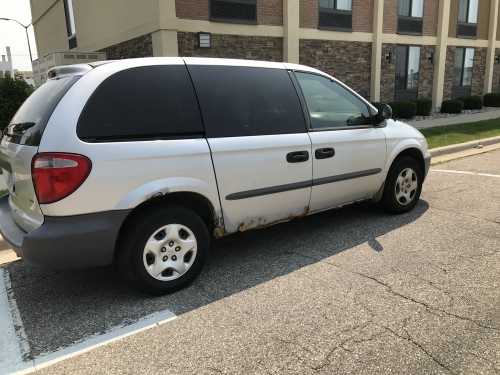 Service date:
August 23, 2023
2014 Ford Focus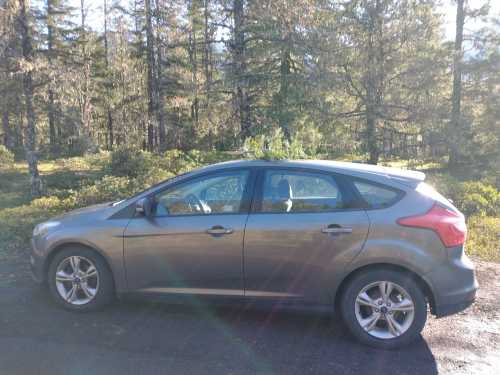 Service date:
September 26, 2023
1978 Dodge Van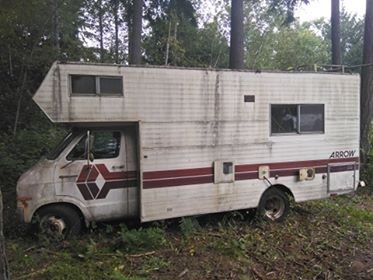 Service date:
September 3, 2023
Rather get the scrap car value of your car over the phone? No problem!
Do you no longer want your junk car? Have you tried to get it repaired, only to find out the cost of the repair will cost more than the car is worth? Have you tried selling it, only to find out that everyone else wants your junk car even less than you do? This may have you asking yourself "what to do with an unwanted car?"
The answer to that is reach out to JunkCarsUS because we buy unwanted cars for cash. We are the number one junk car buyer and we are ready to offer you the most cash paid for unwanted cars in your area!
Sell your unwanted car fast and easy
With over 12 years in the unwanted cars buyer industry, JunkCarsUS has come up with the simplest, most hassle-free process for trading money for unwanted cars. Our simple three-step process makes unwanted car removal as easy as one, two, three! Let's look at the steps now.
It really is as simple as one, two, three when you use JunkCarsUS to get rid of your unwanted junk cars.
Contact us!
Call us and tell us that you want to sell my unwanted car. Reach out to us at (855) 547-1550 or go online and fill out an online application to get the ball rolling.
Get your top dollar instant offer!
JunkCarsUS offers our customers a highest price guarantee, meaning you'll get more cash from us than any other junk car buyer. Talk to one of our friendly customer service representatives and give us the necessary information — the year, the make, the model, the mileage, and the condition — of your unwanted car, and we'll offer you cash for unwanted cars. Or go online to our scrap car value calculator and get your quote in less than 90 seconds!
Arrange for your FREE towing!
We tow away unwanted cars at no cost to you. Give us the location of your junk car and a time that's convenient for you and we'll send one of our trusted and safe tow truck drivers to you and will have that eye sore off your property in no time!
Same-day pick-up. No fees. No paperwork. Fast cash for your unwanted car.
You do have another option for getting rid of unwanted junk cars: taking it to a junk or scrap yard. A junkyard will definitely buy your unwanted cars for parts but the main issue for you is that they're always looking at their bottom line. This means they will try to haggle and negotiate prices in their favor. If you don't know the ins and outs of parting out your car, they will always have the upper hand when it comes to offering you the lowest price possible!
Another issue with selling your unwanted cars for scrap to a junk or scrap yard is that you have to get it there! When you use JunkCarsUS, you will have your junk car removed for you. When you sell it to a junkyard, you will have to have your junk car towed over to them — costing you money out of your pocket. Not to mention, the offer they might make you could be less than what you paid to have it towed over there in the first place!
Towing your junk car, haggling and negotiating prices, not being sure of how much money you will even make — it's all such a hassle! That's why JunkCarsUS and our super simple three-step process is your first choice for your unwanted junk car needs! Maybe you're wondering about:
Time.

If you need fast cash for your junk car, JunkCarsUS offers same day service! That's right — you can call us in the morning and have your junk car towed later that day, leaving you with nothing but cash in your pocket and a smile on your face.

Paperwork.

No need to worry at all! Our team of experts will get the necessary information from you over the phone and fill out all the paperwork for you. We'll send that paperwork with the tow truck driver and all you have to do is sign on the dotted line before he

picks up your unwanted cars.

Fees.

There are absolutely NO hidden fees when you use JunkCarsUS. The cash offer you get from us over the phone is the amount of cash you'll have in your hand by the time your junk car is gone.
Our Values
High Standards
We aim to give you the junk vehicle removal experience you deserve. Our team will serve you with passion and efficiency to fulfill our responsibilities.
Customer Service Satisfaction
Our company is proud to be composed of a team of proficient customer service representatives tasked to delve into your inquiries about our car junk services. Our team is even prouder as we are your 24-hour junk car buyers. You can reach us as soon as you need our service without the hassle of waiting for an opening time.
Same-Day Service
We treat each pickup as an opportunity to delight our customers. Our same-day service is just one of our many ways to show that we mean business. If you have a junk car for disposal, give us a call, and we assure you that your rustbucket will have a new home before the day ends.
Free Paperwork
We cover all the requirements necessary for the turnover of your junk car to us, as well as the transfer of ownership. As we offer you a junk car removal service, we commit to the transparency of our transaction. You just need to sign, and the rest of the work is ours.
Free Pickup
During our negotiation, all costs and expenses are considered to give you the best offer. The best part is, we don't charge for the removal. The junk car removal comes as a bonus of our Royal service. Plus, the pickup of your junk car is free!
Highest Pricing Guaranteed
If you are seeking a junk vehicle removal service that can deal with your car in a high figure, we are a company that offers the Highest Price guaranteed for your junk car.
Find out what your Junk car is worth in seconds. Fill out information below: We're open Mon-Fri: 8 am - 8 pm, Sat: 8 am - 3 pm
Top unwanted junk car buyer junkcarsus
With over 12 years in the junk car removal industry, we buy unwanted cars for the most money and the least amount of hassle! Our same-day services, highest price guarantee, and three-step process have made us the leading junk car buyer in the entire USA! No matter the condition — broken, damaged, salvage title, without title, even totaled — JunkCarsUS will offer you the highest price you'll get from anyone in your area. Give us a call at (855) 547-1550 or go on our website and fill out an online application to find out how much cash you can have in your pocket today!
Testimonials
October 1, 2023
Ella Russell
My car was stolen and when it was found and returned to me it was a total disaster. Rather than spending a century and a half of trying to get it back in shape I called Junkcarsus.com to see if they would take it off my hands. They asked me a little about the car and then made me an offer. The price and the service could not be better!
August 2, 2023
Gabriel Barnes
Gave these guys a call on a Saturday to get my old truck taken away. They were there in a couple of hours and took it away right then! Super professional and easy to deal with. Seriously if I would have known how easy it was I would have called junkcarsus a whole lot sooner.
September 11, 2023
Cody Jackson
Had an old car to sell but did not want to do a private sale with strangers coming to my house. Called up Junkcarsus and they gave me the price on the phone and it was way better than car dealers I called who kept trying to get me to buy another car from them.
August 31, 2023
Caroline Wright
Was moving out of state and there was no way I was going to pay to get my old beater registered somewhere else and that's assuming it could even make that long of a drive without breaking down along the way. Needed to get rid of it quickly and Junkcarsus came through in a big way.
September 23, 2023
Elijah Brooks
I had just a day to give away my old cargo van before shifting cities. Junkcarsus.com sent their team on a same-day request to have my old Chevrolet express picked up. I will definitely call them for any further service!
September 24, 2023
Lily Jones
Satisfied with Junkcarsus from the first call to the pick-up and formalities. No fuss service. Our garage finally has some breathing space now after sending off the old Yaris. Thank you!
September 19, 2023
Julia Henderson
Value for money services and friendly staff that help you through the paperwork with a smile. Junkcarsus is definitely my go-to for any car removal needs : )
September 16, 2023
Jake Scott
Full points for punctuality! Through the entire process, Junkcarsus.com was easily accessible and prompt in their response time. Thanks team for your great service!
September 5, 2023
Jocelyn Rodriguez
A friend recommended Junkcarsus.com over dinner and little did I know my broken down Corolla would be taken away the very next day. Their prices aren't heavy at all. I would recommend them henceforth.
FAQ
What is the procedure for selling an unwanted car?
We at JunkCarsUs offer a simple and fast purchase of your unwanted automobile in any condition. You need to go through only 3 steps from the desire to sell a car to receiving money for it. First, contact us via phone, text, or email. Second, provide our specialists with all the information about your junk auto or use our online calculator to calculate its value, and you are guaranteed to receive the most advantageous and profitable offer. Third, set a date of our visit for a free vehicle pick-up and cash payment.
What documents do I need to sell my auto to a car buyer?
Even if you sell an unwanted car for scrap, you still need to prepare documents. This is necessary for security purposes to protect you from vehicle theft and us from fraud attempts. You will need to verify your identity and ownership of the automobile. You must sign the title and show your driver's license. If any documents are missing, they can be obtained from the DMV. Remember that we can buy a car only from the owner, that is, the one indicated in the title. However, even if you have any problems with documents, our company will fully take care of this. Contact JunkCarsUs, and we will buy your unwanted car even without a title.
Why should I choose JunkCarsUs as a junk car buying company?
JunkCarsUs is the top unwanted car buyer that guarantees the highest prices for vehicles in any condition on the market. In addition, we take care of the paperwork, offer same-day services, implement a three-step selling process, and provide free towing of your car. We follow high professional standards, apply a flexible approach, and fully satisfy all customer needs.