We Buy RVs
We Buy RVs
Our safety conscious professionals provide quick junk car pickup and removal services.
Places That Buy RVs for Cash
There are many places you can sell RVs if they still work and are safe to drive, but where do you sell wrecked RVs or one only fit for a chicken coop? Most places won't touch it, or if they do, they'll take it away for money. Junkcarsus.com is here to help! If you have an old RV for sale that no one else wants, give us a call or send us an email!
We take old RVs no matter the condition! If it's damaged inside or out, working or not, been over a mountain or into a lake, or salvage, we pay top dollar for your old RV.
How Can I Quickly Sell My RVs?
Give us a call or fill in the online form
The instant you contact us, our process begins. We'll ask about the RV, its age, manufacturer, model, mileage, and condition.
We give you a quote
Based on the information you provide, we generate a quote. The more information you provide, the better our offer can be.
Our skill pick-up team springs into action
Once you accept our offer, we arrange a pick-up date and time for your RV removal that's convenient for you. It can even be same-day pick-up!
Who Buys RVs Near Me?
There are more places than you think out there that pay cash for RVs. But we offer the best money for an RV ready for the wreckers. Many places will take it away for a fee or nickel and dime you with extra charges. Not us! With more than 30 years in the business and thousands of satisfied customers, we've got the deal for you.
All you have to do is tell us, "I want to sell my RV for cash," and our simple and easy process begins. There's no haggling, inspections, or extra fees. If the old RV's been sitting out for years, and the mice have eaten the ownership, and you're wondering, "Can I sell my RV without title?" Don't sweat it! We'll help you get a duplicate.
If you want cash for that old RV, here at Junkcarsus.com we offer you the best deal you'll get anywhere! Are you wondering, "Are you in my area?" Check us out online. Our simple 3 step process puts the most cash in your pocket for your old RV.
Our Values
Same Day Service
If your car has sentimental value and you have mixed feelings about selling it, don't worry! Our team moves so fast that you won't have time to be sad. We can pick up your car the same day that we do the deal.
Highest Pricing Guaranteed
Along with our junk vehicle removal services we give the Highest Price to the car you are disposing of. You are throwing it anyway, why not get some cash in return. Plus you won't even have to lift a finger, we will do all the heavy lifting for you!
Free Pickup
We are offering you a price for your junk car in consideration of all the costs and expenses that's present in our negotiation. We won't charge for the junk car removal; we are servicing you for free! And the bonus is not only for the removal, but also for the pickup. You won't be paying for junk car's pick up. It's free!
High Standards
Our company upholds our reputation in the junk vehicle removal industry. We live with quality standards and assure that we serve our clients with a service that is beyond expectation.
Customer Service Satisfaction
Our company is proud to be composed of a team of proficient customer service representatives tasked to delve into your inquiries about our car junk services. Our team is even prouder as we are your 24-hour junk car buyers. You can reach us as soon as you need our service without the hassle of waiting for an opening time.
Free Paperwork
We are not only a junk car removal service, but we are also a team of reliable and honest individuals. We make sure that our transaction is transparent to you. We will only be needing your signature on the vital papers such as the transfer of ownership that we have to settle.
Find out what your Junk car is worth in seconds. Fill out information below:
Sell RVs to Junkcarsus.com
RVs are a great way to travel, but when maintenance and repairs get too much, and no one will buy or take it, give Junkcarsus.com a call! We buy RVs, no matter the condition. We take all makes and models, regardless of age, mileage, damage, or missing parts.
No hidden costs. With the information you provide and what we know from the industry, we generate an offer. We've factored in all of our costs, including pick-up, so what we offer is what you get, if you accept.
Free pick-up. We include pick-up as a free service to you. No extra costs at the last minute. Pick-up is scheduled to be convenient for you. We even have same-day pick-up so you can get your money faster.
Professional pick-up. Our operators are trained professionals with the skills to do the RV removal safely and efficiently. Once the transfer papers are complete, they pay you the agreed-upon cash and haul vehicle away.
Testimonials

March 19, 2020
Evan Gonzales
I needed to get my old hatchback removed from backyard but there was no way I could do it by myself. Full credit to the Junkcarsus team to manage the entire process with me on call at a time convenient to me and causing no trouble to our family!

February 2, 2020
Maya Brown
Had a car that I still owed money on and I could not keep up with the payments anymore. The Junkcarsus guys came out and took care of hauling the car away and they handled all the paperwork and payments to get the loan paid off before they took the car. Could not be easier.

February 3, 2020
Jaden Sanchez
Prompt and efficient junk removal services – they were the only service that agreed to remove my beaten up Toyota that's been occupying space after the accident!

March 16, 2020
Amber Taylor
Have a truck that has over 300,000 miles on it. Won't mention the brand but you can probably guess with the milage. Figured to just let someone take it for scrap but "Junkcarsus" actually gave us some money for it and they towed it too!

March 15, 2020
Jeremiah Watson
This was the first time I was sending off a car and had no idea of the paperwork and procedures. Thanks to Junkcarsus.com who were patient to take me through the entire process and attended to all my doubts. Thumbs up!

February 23, 2020
Katherine Harris
Seriously could not be easier! Not only do they give you a good price but our guy showed up with all the paperwork we would need and filled it out for us. All we had to do was sign and they took the car!

February 18, 2020
Patrick Kelly
I thought about selling my car online but really did not want to deal with a bunch of strangers coming to my house. After filling out a short form on Junkcarsus.com they came out with a check in hand to pick up my car. Great service and great company!

February 17, 2020
Jason Wright
My son's old van needed to be discarded and I finally got down to doing it. I called many car removers but found Junkcarsus' package and interaction the best. Their prompt service didn't disappoint at all! Thank you and I will definitely recommend you guys.

February 9, 2020
Gabriel Barnes
Gave these guys a call on a Saturday to get my old truck taken away. They were there in a couple of hours and took it away right then! Super professional and easy to deal with. Seriously if I would have known how easy it was I would have called junkcarsus a whole lot sooner.
Recently Purchased Vehicles in
Check some of our projects to know how we help businesses solve their challenges
1986 Toyota Cressida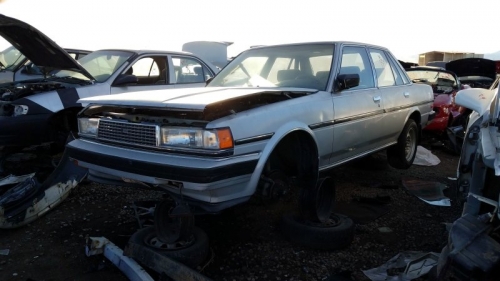 Service date:
March 17, 2020
1986 Ford Escort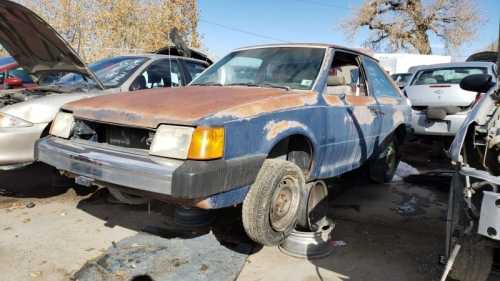 Service date:
March 14, 2020
1971 Chevrolet Impala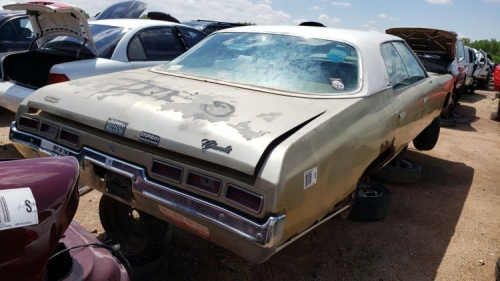 Service date:
March 8, 2020
1990 Mitsubishi Montero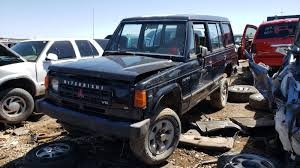 Service date:
March 5, 2020
1967 Lincoln Continental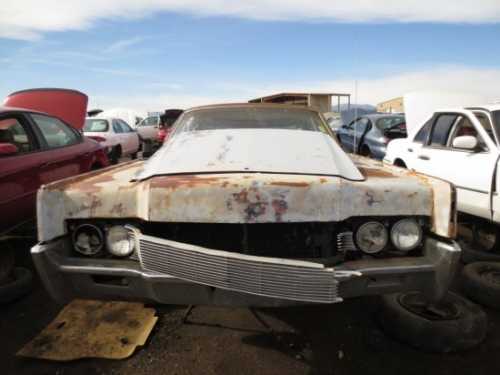 Service date:
March 2, 2020
Service area:
Pennsylvania
2009 smart ForTwo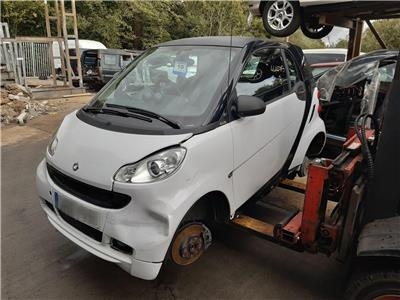 Service date:
February 16, 2020
1987 Ford Mustang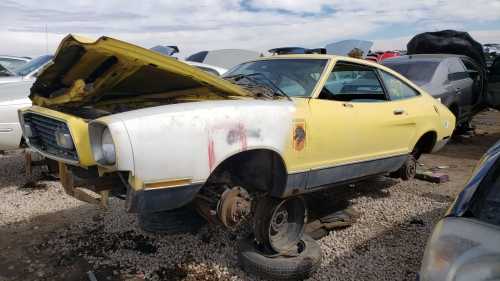 Service date:
March 2, 2020
Service area:
Pennsylvania
1982 Toyota Tercel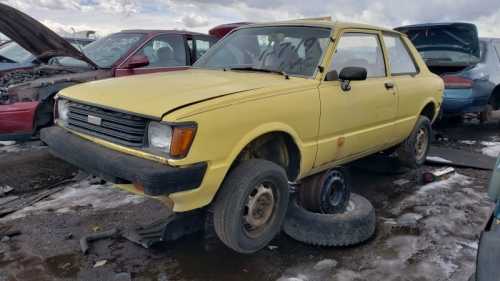 Service date:
February 17, 2020
Service area:
North Dakota