We Buy RVs
We Buy RVs
Our safety conscious professionals provide quick junk car pickup and removal services.
Places That Buy RVs for Cash
There are many places you can sell RVs if they still work and are safe to drive, but where do you sell wrecked RVs or one only fit for a chicken coop? Most places won't touch it, or if they do, they'll take it away for money. Junkcarsus.com is here to help! If you have an old RV for sale that no one else wants, give us a call or send us an email!
We take old RVs no matter the condition! If it's damaged inside or out, working or not, been over a mountain or into a lake, or salvage, we pay top dollar for your old RV.
How Can I Quickly Sell My RVs?
Give us a call or fill in the online form
The instant you contact us, our process begins. We'll ask about the RV, its age, manufacturer, model, mileage, and condition.
We give you a quote
Based on the information you provide, we generate a quote. The more information you provide, the better our offer can be.
Our skill pick-up team springs into action
Once you accept our offer, we arrange a pick-up date and time for your RV removal that's convenient for you. It can even be same-day pick-up!
Who Buys RVs Near Me?
There are more places than you think out there that pay cash for RVs. But we offer the best money for an RV ready for the wreckers. Many places will take it away for a fee or nickel and dime you with extra charges. Not us! With more than 30 years in the business and thousands of satisfied customers, we've got the deal for you.
All you have to do is tell us, "I want to sell my RV for cash," and our simple and easy process begins. There's no haggling, inspections, or extra fees. If the old RV's been sitting out for years, and the mice have eaten the ownership, and you're wondering, "Can I sell my RV without title?" Don't sweat it! We'll help you get a duplicate.
If you want cash for that old RV, here at Junkcarsus.com we offer you the best deal you'll get anywhere! Are you wondering, "Are you in my area?" Check us out online. Our simple 3 step process puts the most cash in your pocket for your old RV.
Our Values
Highest Pricing Guaranteed
With us you are guaranteed to get the Highest Price on a market for your junk car! You'll be surprised how much value you can get even for a piece of rustbucket.
Customer Service Satisfaction
We have accommodating and skilled customer reps who will be handling your initial needs including your questions as regards the services we offer. Just be open to the representatives by answering the questions they may be asking to the realization of the service you need. Being your 24-hour junk car buyers, we can dispose of your junk cars as soon as you need it.
Free Pickup
Our price for your car is calculated according to its condition, year, model, and make. Accordingly, we include all the expenses and costs for you to get the best deal to your junk cars. Along with the responsibility of paying you for the car, we also do junk car removal for free. As part of our perk, we also pick up for your junk cars with no extra charges.
High Standards
We aim to give you a junk vehicle removal experience you deserve. Our team will serve you with passion and efficiency to fulfill our responsibilities.
Same Day Service
Don't let your junk car sit on your yard gathering dust and rust. Call us to turn that junk into cash and if your schedule permits, we can immediately dispatch our team to pick up your car within the day!
Free Paperwork
Our junk car removal service wants no hassle on your part. This is why we can help administer of your requirements for the disposal of your junk cars. The transfer of ownership will be taken care of by our personnel - we will only be needing from you is your signature. You won't have to worry because the paperwork will be handled with transparency and sincerity from all of us.
Find out what your Junk car is worth in seconds. Fill out information below:
Sell RVs to Junkcarsus.com
RVs are a great way to travel, but when maintenance and repairs get too much, and no one will buy or take it, give Junkcarsus.com a call! We buy RVs, no matter the condition. We take all makes and models, regardless of age, mileage, damage, or missing parts.
No hidden costs. With the information you provide and what we know from the industry, we generate an offer. We've factored in all of our costs, including pick-up, so what we offer is what you get, if you accept.
Free pick-up. We include pick-up as a free service to you. No extra costs at the last minute. Pick-up is scheduled to be convenient for you. We even have same-day pick-up so you can get your money faster.
Professional pick-up. Our operators are trained professionals with the skills to do the RV removal safely and efficiently. Once the transfer papers are complete, they pay you the agreed-upon cash and haul vehicle away.
Testimonials

December 7, 2019
Jaden Sanchez
Prompt and efficient junk removal services – they were the only service that agreed to remove my beaten up Toyota that's been occupying space after the accident!

December 21, 2019
Julia Kelly
Thanks to Junkcarsus I got rid of my worn-down car in a jiffy. These guys are fast, efficient and totally within budget too. I was pleasantly surprised to see them pull out the car radio and speakers and hand it to me before tow-off!

December 18, 2019
Jeremiah Watson
This was the first time I was sending off a car and had no idea of the paperwork and procedures. Thanks to Junkcarsus.com who were patient to take me through the entire process and attended to all my doubts. Thumbs up!

December 24, 2019
Katherine Harris
Seriously could not be easier! Not only do they give you a good price but our guy showed up with all the paperwork we would need and filled it out for us. All we had to do was sign and they took the car!

January 9, 2020
Michael Richardson
Had the same car for years and it just kept breaking down. Finally broke down on the side of the road and it was the last straw. Junkcarsus team showed up right where the car broke down in like 45 minutes, gave me cash and took the car. Way better than me paying to tow away a car I did not even want anymore!

January 10, 2020
Ethan White
I had an old car that I wanted to sell but had lost the title. I really didn't want to go through the hassle of trying to get a new title just to sell a beat-up old car. Junkcarsus team helped me to quickly get a replacement title, and their price made me really happy : )

January 4, 2020
Amber Taylor
Have a truck that has over 300,000 miles on it. Won't mention the brand but you can probably guess with the milage. Figured to just let someone take it for scrap but "Junkcarsus" actually gave us some money for it and they towed it too!

January 1, 2020
Timothy Thomas
My last car did not pass smog and the quote I got to fix it was through the roof. Figured it was time to just get something else and figured I couldn't sell it or trade it in without smog. Called Junkcarsus and they gave me a fair price and the whole thing was done the same day.

December 17, 2019
Jocelyn Martin
Good service at workable costs! Dave was prompt with the paperwork and handled questions with a smile. Would recommend to everyone.
Recently Purchased Vehicles in
Check some of our projects to know how we help businesses solve their challenges
2007 Dodge Caravan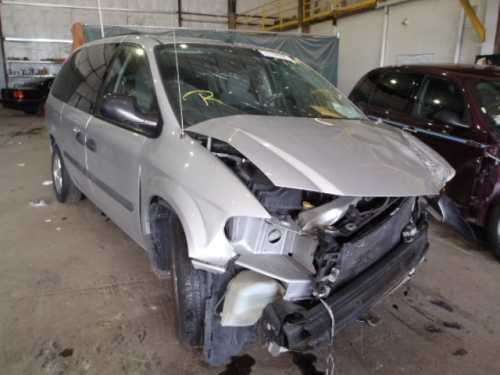 Service date:
January 7, 2020
1993 Honda Civic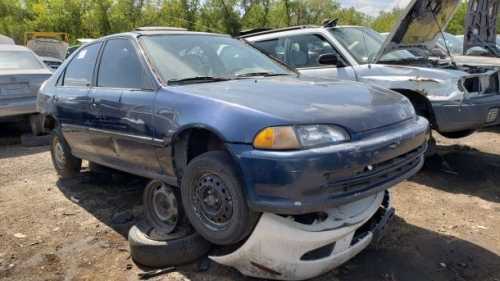 Service date:
January 12, 2020
1975 Chevrolet Monte Carlo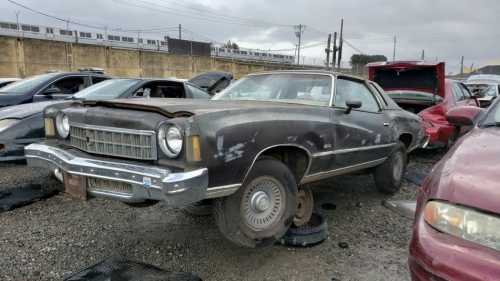 Service date:
January 8, 2020
2012 Cadillac ATS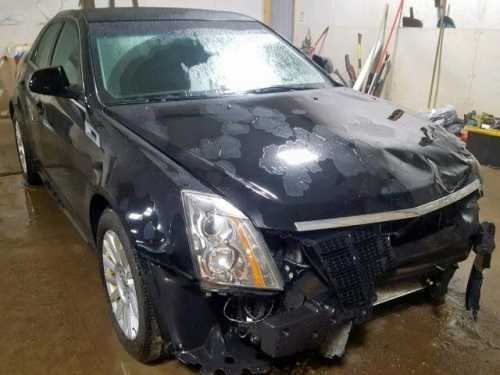 Service date:
December 30, 2019
Service area:
Pennsylvania
1983 Mazda - B2200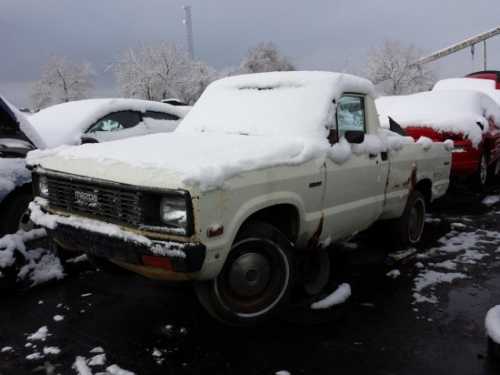 Service date:
December 8, 2019
1964 Lincoln Continental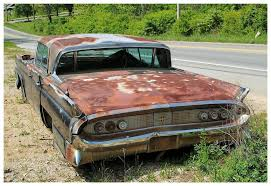 Service date:
December 12, 2019
2009 Hummer H3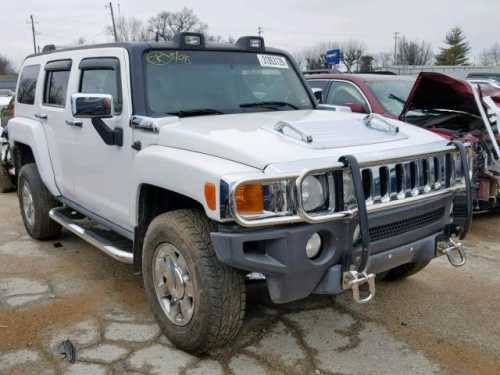 Service date:
January 10, 2020
Service area:
Mississippi
2009 smart ForTwo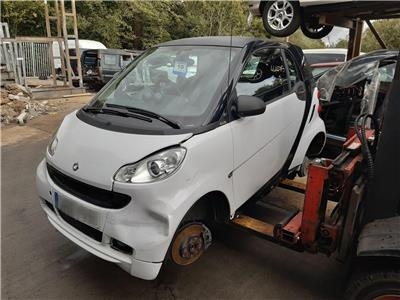 Service date:
January 6, 2020