We Buy RVs
We Buy RVs
Same-day pick-up available.
Free towing. No paperwork
We're open Mon-Fri: 8 am - 8 pm, Sat: 8 am - 3 pm
We buy junk cars in any condition
Same day service available! Price quote guaranteed!
Top dollar paid for your vehicle!
Examples of our junk car estimation
| Vehicle | Minimum Paid | Maximum Paid |
| --- | --- | --- |
| Dodge Caravan, 2007 | 250 | 1800 |
| Mazda Mazda6, 2007 | 425 | 2300 |
| Nissan Sentra, 2015 | 475 | 2750 |
| Chevrolet 1500, 2005 | 375 | 975 |
| INFINITI - G35, 2003 | 550 | 2775 |
| Toyota Prius, 2013 | 425 | 3100 |
| Dodge Van, 1978 | 350 | 1300 |
| Ford - Expedition, 2003 | 525 | 3700 |
| Dodge Caravan, 2002 | 750 | 2350 |
| Chrysler Sebring, 2002 | 450 | 2500 |
| Pontiac Montana, 1999 | 650 | 2300 |
| Ford ZX2, 1987 | 325 | 975 |
| Ford Bronco, 1987 | 575 | 3250 |
| Chevrolet 2500, 1991 | 450 | 3250 |
| Chevrolet 2500, 1985 | 375 | 950 |
| Chevrolet Express Vans, 1986 | 425 | 1100 |
| Nissan Murano, 2007 | 1200 | 4975 |
| Dodge Magnum, 2005 | 350 | 950 |
| Volkswagen Beetle, 1970 | 300 | 1200 |
| Honda Accord, 1997 | 475 | 2100 |
| INFINITI - G35, 2004 | 425 | 3200 |
| Honda Civic, 2002 | 450 | 1900 |
| Ford - E350 Super Duty, 1995 | 375 | 1725 |
| Honda Civic, 1999 | 650 | 1500 |
| Chevrolet - Van, 1978 | 275 | 975 |
| Lincoln Town Car, 1994 | 750 | 3750 |
| Audi A7, 2008 | 675 | 4300 |
| Ford Escape Hybrid, 2001 | 725 | 1900 |
| Mercury Sable, 2000 | 350 | 1750 |
| Ford LeSabre, 2009 | 375 | 2250 |
| Chevrolet TrailBlazer, 2003 | 375 | 1900 |
| Chevrolet 2500, 1985 | 500 | 3275 |
| Kia Sedona, 2003 | 325 | 2100 |
| BMW - 328, 2009 | 375 | 1900 |
| Saturn Ion, 2005 | 325 | 1900 |
| Mercedes-Benz S (all), 1985 | 450 | 2900 |
| Lincoln Continental, 1974 | 300 | 1900 |
| Hyundai Santa Fe, 2004 | 450 | 2100 |
| Buick Century, 1997 | 550 | 2100 |
| Ford Crown Victoria, 2006 | 525 | 2300 |
| Chevrolet - Van, 1989 | 500 | 2100 |
| GMC 300, 1983 | 325 | 975 |
| Buick Century, 2000 | 375 | 1900 |
| MINI Cooper S, 2006 | 750 | 4700 |
| Volvo S60 Inscription, 2014 | 375 | 1900 |
| Mazda Mazda3, 2010 | 450 | 1750 |
| Ford - E350, 1988 | 450 | 1850 |
| Audi A8, 2001 | 375 | 975 |
| Kia Optima, 2006 | 425 | 2100 |
| Chrysler Town & Country, 2007 | 675 | 1900 |
Recently Purchased Vehicles
Check some of our recent pickups in your area
1972 Dodge Van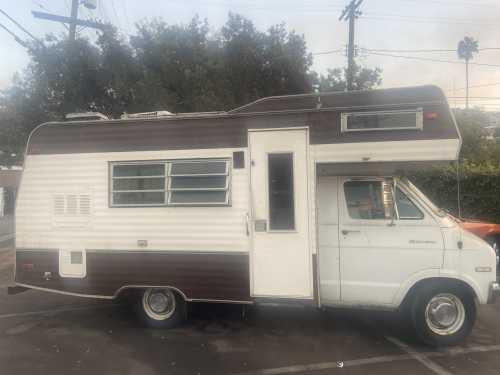 Service date:
July 13, 2022
1986 Chevrolet Express Vans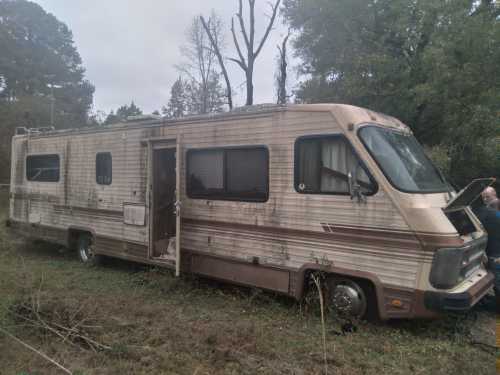 Service date:
July 2, 2022
1984 Ford - E350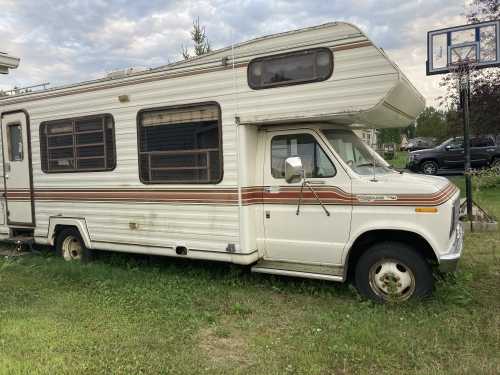 Service date:
July 13, 2022
1989 Ford Windstar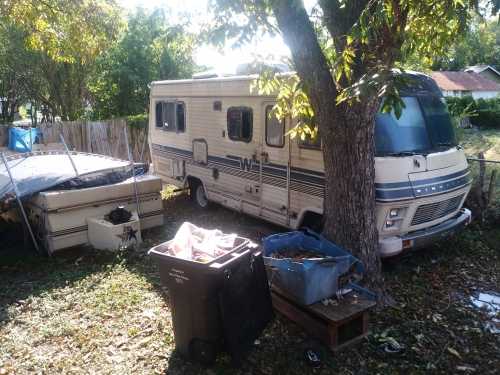 Service date:
July 25, 2022
1973 Ford Windstar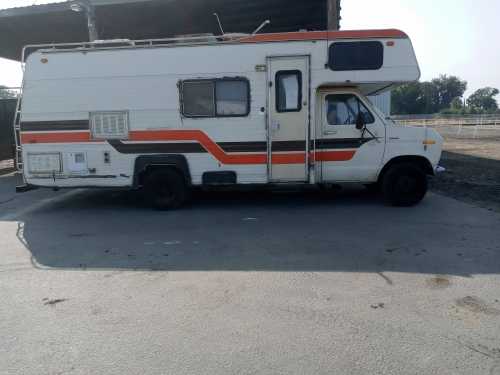 Service date:
July 15, 2022
1995 Ford Aerostar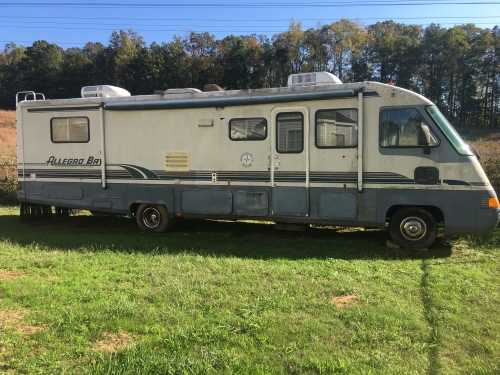 Service date:
July 7, 2022
1989 Chevrolet - Van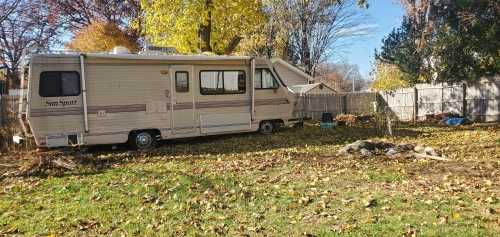 Service date:
July 1, 2022
1986 Ford - E350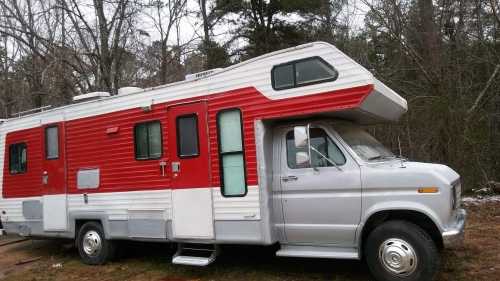 Service date:
June 28, 2022
Rather get the scrap car value of your car over the phone? No problem!
Places That Buy Junk Cars for Cash
We buy all kinds of junk cars:
There are many places you can sell RVs if they still work and are safe to drive, but where do you sell wrecked RVs or one only fit for a chicken coop? Most places won't touch it, or if they do, they'll take it away for money. Junkcarsus.com is here to help! If you have an old RV for sale that no one else wants, give us a call or send us an email!
We take old RVs no matter the condition! If it's damaged inside or out, working or not, been over a mountain or into a lake, or salvage, we pay top dollar for your old RV.
FAQ
How much does junk RV removal service cost in the USA?
It's entirely free for you. You contact our company. We evaluate your old RV based on the information you have given us about the car. Then we pay you the money. Our representative comes to you and picks up the RV. Towing the vehicle is also free.
Do junkyards take RVs?
Yes, you can sell your used recreational vehicle to a junkyard. At our company, we accept junk motorhomes in any condition. Moreover, we believe that it's the best way to dispose of an old or malfunctioning vehicle and, in addition, not a bad way to make some money.
Do I need a title to sell my motorhome?
Yes. You will definitely need a title to scrap your old recreational vehicle. Without this document, it is illegal in the U.S. to take an RV to the junkyard. But if you have lost one, we can help you make a duplicate.
How much will you pay me for an old RV?
A variety of factors can affect the value of an old car, such as year, make, model, mileage, and condition. Therefore, we need more detailed information about your vehicle to answer this question. Once you give it to our agent, they will be able to calculate the value of your vehicle.
How Can I Quickly Sell My RVs?
Give us a call or fill in the online form
The instant you contact us, our process begins. We'll ask about the RV, its age, manufacturer, model, mileage, and condition.
We give you a quote
Based on the information you provide, we generate a quote. The more information you provide, the better our offer can be.
Our skill pick-up team springs into action
Once you accept our offer, we arrange a pick-up date and time for your RV removal that's convenient for you. It can even be same-day pick-up!
Who Buys RVs Near Me?
There are more places than you think out there that pay cash for RVs. But we offer the best money for an RV ready for the wreckers. Many places will take it away for a fee or nickel and dime you with extra charges. Not us! With more than 30 years in the business and thousands of satisfied customers, we've got the deal for you.
All you have to do is tell us, "I want to sell my RV for cash," and our simple and easy process begins. There's no haggling, inspections, or extra fees. If the old RV's been sitting out for years, and the mice have eaten the ownership, and you're wondering, "Can I sell my RV without title?" Don't sweat it! We'll help you get a duplicate.
If you want cash for that old RV, here at Junkcarsus.com we offer you the best deal you'll get anywhere! Are you wondering, "Are you in my area?" Check us out online. Our simple 3 step process puts the most cash in your pocket for your old motorhome.
Our Values
High Standards
We established our company almost 30 years ago. We would have never gone this far if it wasn't for our team of professionals over the years. We are very lucky to have a team of trained car experts on our staff dedicated to providing the best customer experience.
Customer Service Satisfaction
Getting a team that does your junk car's disposal may be very peculiar to some, but our company made it easy. We know how important immediate action is for your junk car removal, so our team of 24-hour junk car buyers can help you with your initial queries and needs.
Same Day Service
Upon agreeing to our offer, the moment you put down the phone, our team of professionals starts moving. We work blazing fast to ensure that we provide the best and fastest junk car disposal service in town.
Free Pickup
Agreeing to the terms of our negotiation gives us all the responsibility for the junk car removal pick-ups. Our service gives you the perk of getting all these for free. We are a scrap vehicle buyer who does the job without unnecessary charges while giving you the best offer for your junk car.
Highest Pricing Guaranteed
If you are seeking a junk vehicle removal service that can deal with your car in a high figure, we are a company that offers the Highest Price guaranteed for your junk car.
Free Paperwork
Disposing of a junk car requires paperwork for the transfer of ownership and others that sometimes make the process intricate. But, you won't be bothered by all these because we do the job. We administer all the indispensable requirements for the disposal of your junk car. Our junk car removal service promises you transparency in our transactions.
Find out what your Junk car is worth in seconds. Fill out information below: We're open Mon-Fri: 8 am - 8 pm, Sat: 8 am - 3 pm
Sell RVs to Junkcarsus.com
RVs are a great way to travel, but when maintenance and repairs get too much, and no one will buy or take it, give Junkcarsus.com a call! We buy RVs, no matter the condition. We take all makes and models, regardless of age, mileage, damage, or missing parts.
No hidden costs. With the information you provide and what we know from the industry, we generate an offer. We've factored in all of our costs, including pick-up, so what we offer is what you get, if you accept.
Free pick-up. We include pick-up as a free service to you. No extra costs at the last minute. Pick-up is scheduled to be convenient for you. We even have same-day pick-up so you can get your money faster.
Professional pick-up. Our operators are trained professionals with the skills to do the RV removal safely and efficiently. Once the transfer papers are complete, they pay you the agreed-upon cash and haul vehicle away.
Testimonials
June 23, 2022
Sara Bryant
My 19 years old Chevy had been in three different accidents. When I started making calls to see if I could sell it, most people would not give me the time of day. As a last resort, I called Junkcarsus.com and was amazed that not only were they willing to take my car, they gave me a great price for it. The pickup process itself could not have been easier!

July 30, 2022
Grace Flores
I was worried that when I went to a dealer, they were going to give me a super lowball price for my old car. Just out of curiosity, found Junkcarsus website and send them an email. They called me back and I was amazed at the high price they offered plus they came out and picked it up that very day and gave me a cash!

July 21, 2022
Ella Russell
My car was stolen and when it was found and returned to me it was a total disaster. Rather than spending a century and a half of trying to get it back in shape I called Junkcarsus.com to see if they would take it off my hands. They asked me a little about the car and then made me an offer. The price and the service could not be better!

June 21, 2022
Samuel Ross
Had an old car that was junk that that needed to be gone. Junkcarsus showed up in 30 minutes, jump-started it, and then towed it out. Gave me a fair price and did the whole thing in about 10 minutes!

June 30, 2022
Gabriel Barnes
Gave these guys a call on a Saturday to get my old truck taken away. They were there in a couple of hours and took it away right then! Super professional and easy to deal with. Seriously if I would have known how easy it was I would have called junkcarsus a whole lot sooner.

June 25, 2022
Madeline Barnes
Was thinking about Craig's list to sell my old car. Just did not like the idea of constantly haggling with buyers. Gave this company a shot, and the price they gave was as high as what I saw other places online, and the fact that I did not have to deal with a bunch of random people, it really was worth it!

July 18, 2022
Taylor Butler
Had a car that was cosmetically ok but needed a new engine. Figured I would eventually get around to it but after a couple of years sitting in my driveway I gave up. Got in touch with junkcarsus reps, and they took it off my hands including taking care of all of the paperwork!

Full points for punctuality! Through the entire process, Junkcarsus.com was easily accessible and prompt in their response time. Thanks team for your great service!

June 5, 2022
Mackenzie Martinez
Looking to upgrade from the CR-V, I needed to sell it off first to clear garage space. The body was ok but the engine no good. The staff at Junkcarsus was courteous and got the job done with minimal involvement from me. Thnx!
At our company, we provide RV scrapping services for vehicles of any type. We will pay cash for the car in any condition with any damages. You can contact us and get cash for junk RVs in such cases:
Damaged, broken, or even totaled campers
If you have had an accident and now your car has many scratches, dents, or any serious damage that cannot be repaired, it is an excellent idea to junk your RV for cash. We will quote it and pay the highest price, even for a completely broken down car.
Wrecked RVs
Selling a wrecked car can be tricky because many buyers refuse to buy them. This is not the case with us. We are an RV buyer who will pay for any wrecked car in any condition. You can get cash for your car even if it is missing parts.
Cars with blown engines
We will gladly buy cars with engine problems from you. You get a cash payment from us, and we remove your junk travel trailer ourselves within 24 hours.
Non-running motorhomes
If your old recreational vehicle doesn't drive anymore, don't rush to throw it away. You can sell your RV for cash. In addition, we will pick it up from you free of charge.
Cars for scrap
You can sell RV for scrap to our company for the highest price. You won't have any paperwork or negotiations. We offer our customers free junk camper disposal, so you won't pay anything for picking up your car.