Wrecked Car Buyer — Same Day Service
Wrecked Car Buyer — Same Day Service
Same-day pick-up available.
Free towing. No paperwork
Call us now
(855) 547-1550
or email us to
support@junkcarsus.com
Receive a guaranteed highest price quote for your junk car from the best junk car buyer by filling out the form online.
We're open Mon-Fri: 8 am - 8 pm, Sat: 8 am - 3 pm

Same day service available! Price quote guaranteed!
Top dollar paid for your vehicle!
Examples of our junk car estimation
| Vehicle | Minimum Paid | Maximum Paid |
| --- | --- | --- |
| Ford Mustang, 2002 | 350 | 2350 |
| Lincoln Continental, 1988 | 550 | 2100 |
| Ford Escort, 1986 | 150 | 1850 |
| Chrysler Sebring, 2007 | 650 | 1975 |
| Volvo S60, 2008 | 750 | 3200 |
| Honda Civic, 2003 | 500 | 2900 |
| Hummer H3, 2009 | 675 | 4500 |
| Mazda MazdaSpeed Miata MX-5, 1994 | 250 | 1775 |
| Ford Focus, 2008 | 425 | 2100 |
| Chevrolet Suburban, 2002 | 975 | 4175 |
| Ford - F-150, 1999 | 425 | 7250 |
| Buick Century, 2000 | 475 | 2700 |
| Chevrolet - Silverado 1500, 2000 | 450 | 1225 |
| Lincoln Navigator, 2004 | 1100 | 6350 |
| Dodge Avenger, 2012 | 475 | 4700 |
| Ford Aerostar, 1995 | 375 | 1275 |
| Dodge W250, 1984 | 575 | 2350 |
| Dodge Nitro, 2010 | 400 | 2100 |
| Ford Escape, 2013 | 750 | 3275 |
| Chrysler LeBaron, 1985 | 375 | 1350 |
| Hyundai Elantra, 2007 | 425 | 2300 |
| Mercedes-Benz - S-Class, 2000 | 375 | 3850 |
| Chevrolet 2500, 1991 | 450 | 3250 |
| Mazda Tribute, 2003 | 375 | 1375 |
| Ford - E350, 1984 | 275 | 985 |
| Chevrolet Blazer, 2003 | 750 | 2100 |
| Chevrolet Cobalt, 2005 | 450 | 1900 |
| Chevrolet 3500, 1990 | 375 | 1100 |
| Chrysler Sebring, 2004 | 350 | 1900 |
| Saturn Outlook, 2008 | 750 | 2300 |
| Ford Focus, 2003 | 450 | 2100 |
| Honda Accord, 2000 | 575 | 2300 |
| Ford - E350, 1988 | 450 | 1850 |
| Toyota 4Runner, 1998 | 550 | 2100 |
| Kia Sportage, 2012 | 675 | 3700 |
| Mazda Mazda3, 2013 | 425 | 1900 |
| Kia Soul, 2014 | 425 | 3250 |
| Ford Escape, 2001 | 575 | 2100 |
| Lincoln Continental, 1964 | 200 | 875 |
| Lincoln Continental, 1967 | 200 | 900 |
| Honda Civic, 1998 | 325 | 1900 |
| BMW - 328, 2011 | 775 | 7200 |
| Ford Crown Victoria, 2009 | 525 | 2900 |
| BMW - 328, 2007 | 575 | 4250 |
| Ford - F-150, 2001 | 675 | 3700 |
| Pontiac Grand Am, 1999 | 425 | 2300 |
| Acura MDX, 2005 | 950 | 5300 |
| Chevrolet - Van, 1989 | 500 | 2100 |
| Chevrolet S-10, 1997 | 750 | 4750 |
| Toyota Sienna, 2000 | 425 | 2300 |
Recently Purchased Vehicles
Check some of our recent pickups in your area
1968 Dodge - Ram 2500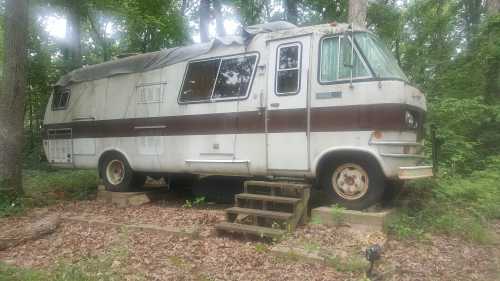 Service date:
August 24, 2023
2002 Ford Mustang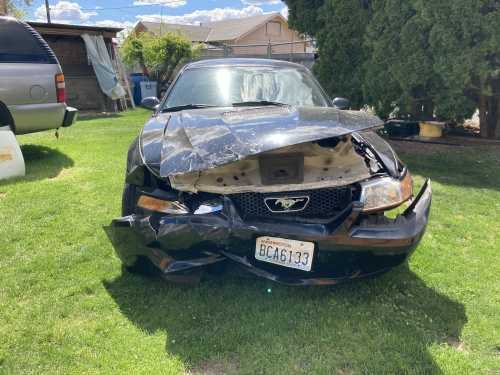 Service date:
August 18, 2023
2007 Acura Legend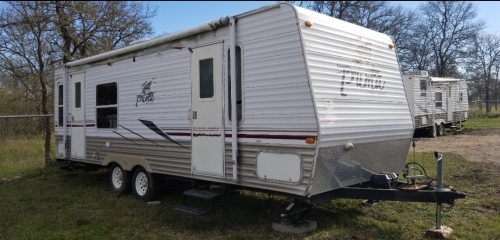 Service date:
September 10, 2023
2003 INFINITI - G35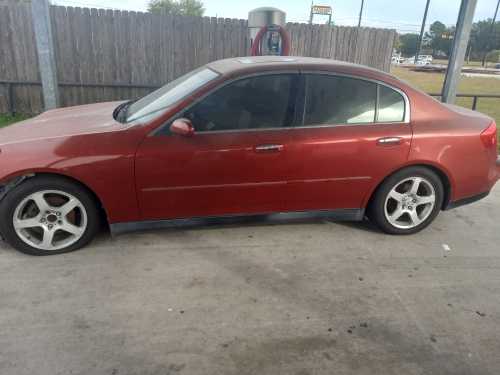 Service date:
August 1, 2023
2004 Honda Odyssey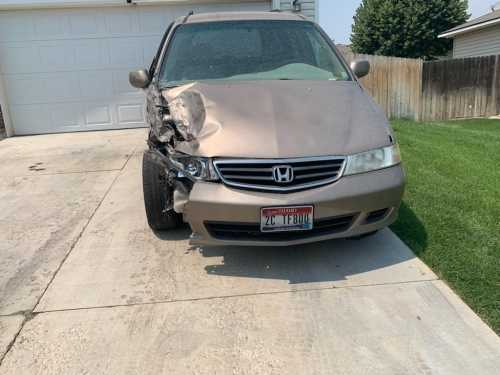 Service date:
September 5, 2023
2006 Nissan Sentra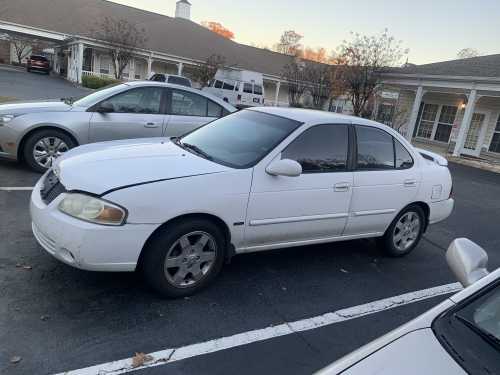 Service date:
August 13, 2023
1995 Ford Bronco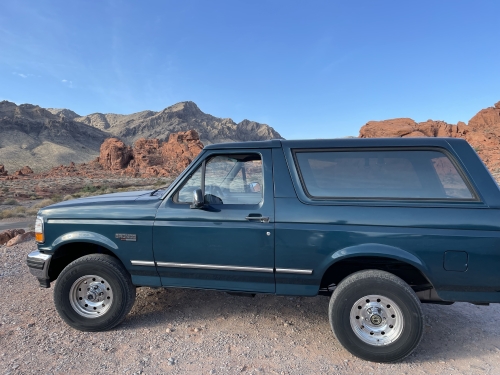 Service date:
August 29, 2023
1991 Chevrolet 2500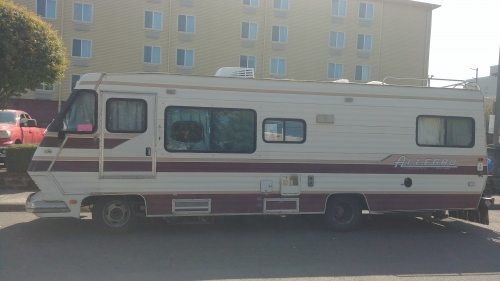 Service date:
September 13, 2023
Rather get the scrap car value of your car over the phone? No problem!
Looking for a Trusted Wrecked Car Buyer?
Most owners of wrecked cars drop them off at a dump yard without giving a thought to the fact that they could sell and get cash for them.
If you want to sell a wrecked car in the most responsible way and quickly get cash, our company is at your service.
We at JunkCarsUs pay money for damaged vehicles and make selling them easier than ever before.
We buy wrecked cars of almost any and every kind, no matter the condition, shape, or missing parts!
Our company accepts even those cars that all other buyers refuse. Moreover, we give you the top dollar paid for your wrecked car.
That's what makes us the most preferred service for wrecked car removal in the US.
How Can I Quickly Sell My Wrecked Car?
Call us or drop an email
Give us a call and say you'd like to sell your wrecked car for cash. Our friendly staff will ask you some basic details about your vehicle, such as its year, mileage, model, etc.
We give you an instant quote
Free pick-up, free paperwork. You'll get the total sum of money you will receive for your car. There are absolutely no hidden costs or surprises for you.
Our staff arranges the same-day pick-up
We will cross-check the information provided by you, process the necessary paperwork, and hand you the cash for your wrecked car before we haul it away.
Don't Know Who Buys Wrecked Cars in Your Area?
Are you tired of the long process that car buyers are putting you through? What if we told you we would come to your doorstep to buy your wrecked car from you?
That's right, don't tug around your broken-down car thinking about how to sell my wrecked car for cash or search in your browser — who buys wrecked cars near me?
We arrive at your doorstep to validate the details of your car, irrespective of your location. Even if you reside outside the city, we will reach you to buy your wrecked vehicle.
Owners of cars with misplaced titles often find it difficult to sell them.
In such cases, they are forced to dump their cars in a junkyard for free. We can help you get through the process of obtaining a duplicate title for your wrecked car and easily sell the vehicle.
Our Values
High Standards
We seek the best standards in junk vehicle hauling services to meet your needs. In our team are enthusiastic and well-experienced professionals who will be handling your junk cars as well as evaluating them. We are very proud of our experts, who are determined to provide the best experience to our clients and find a fair price that satisfies both parties.
Customer Service Satisfaction
As soon as you reach us, you will be welcomed by our friendly customer service team. Our reliable 24-hour junk car buyers will answer your inquiries anytime. No more hassle waiting for the working hours because our customer service team is responsive throughout the day.
Same-Day Service
Our team is standing by and ready to spring into action. If you have a clunker of a car that you want to be rid of, we will gladly swoop in and take it off your property. Just say the word, and your junk car problem will be done within the day. Give us a call, and we will be right there to help you junk your truck for the best price.
Free Paperwork
Trading in your wrecked vehicle involves some paperwork. Entrusting your car to our junk car removal service gives us the responsibility to handle everything, including the transfer of ownership. The only participation we need from you is your signature. The cornerstone of our services is transparency, so you won't be experiencing unwanted surprises!
Free Pickup
Agreeing to the terms of our negotiation gives us all the responsibility for the junk car removal pick-ups. Our service gives you the perk of getting all these for free. We are a scrap vehicle buyer who does the job without unnecessary charges while giving you the best offer for your junk car.
Highest Pricing Guaranteed
If you are seeking a junk vehicle removal service that can deal with your car for a high figure, we are a company that offers the highest price guaranteed for your junk car. We buy wrecked cars at the best prices, so working with us is always profitable.
Find out what your Junk car is worth in seconds. Fill out information below: We're open Mon-Fri: 8 am - 8 pm, Sat: 8 am - 3 pm
Give Us a Call and Get your Cash
Owners of broken cars often don't know what to do with them. That's the reason you see the most beautiful houses with porticos and cozy gardens have wrecked and rusty vehicles parked in the garage. Don't let your old wrecked cars spoil the picture. Instead, convert it into fast cash by putting your wrecked car for sale.
You may be one of the drivers who wonder — who will buy my wrecked car? Is it even possible to buy it in such a damaged condition? We have a solution for you! Here's why you want to choose us to sell your wrecked car:
Highest standards. We have been in the business of buying all kinds of junk cars for the highest price for over 30 years now. Our experience, knowledge, and standards of operation have made us the preferred service in the USA.
Administration. Our staff is always courteous to ensure a smooth transition of your wrecked car without unnecessary haggling and delays. We offer you one price that's sure to have you on board with a positive experience of the overall association with us.
Fast service. We only need to know a few details about your car, and we will immediately go to you to pick it up!
We recommend you sell a wrecked car when it still maintains some value. With our company, you can always do this easily and quickly.
Why is it Better to Sell a Wrecked Car Than to Fix it?
There can be several reasons why a car may be considered "wrecked," but the most common one is that it has been severely damaged in an accident. The extent of damage should be assessed by professionals, so you know whether you should fix it or it's better to get a new one.
In the majority of cases, if a car has sustained this much damage, it is a better idea to sell it than to repair it. There are several reasons for that.
Even if you invest a lot of money in repairing a seriously damaged vehicle, it will still be less safe compared to one that hasn't been in any accidents. If you feel that your car's safety has been compromised, you should consider selling it.
More money on repairs than the car is worth
One of the clearest signs that it's time to get cash for a wrecked vehicle is that you keep investing more money in your car than it is worth. You may start fixing your car, but new problems pop up over time. If it is obvious that a vehicle is making a hole in your budget, it's better to let it go while it is still possible to get some cash for it.
Your car is no longer the same
You may notice that your car has become different even after its repairs. It may develop some rattling, become less responsive, slower, etc. It can also be associated with some bad memories. We believe you should drive a car that brings you joy, so it may be a good idea to get rid of it and find a new one.
Selling your car sooner allows you to earn more
Your car may be wrecked overall but still have decent metal or some undamaged parts, and if you sell it as quickly as possible, you will earn more for it. Don't let your car sit in your garage, collecting dust, while its value decrease over time, and just sell it to us for quick cash.
If you have been searching for the "cash value of my wrecked car", you can use our convenient scrap car value calculator to find out. All you should do is enter basic information about your car (mileage, condition, age), and you will get an estimate.
Are You Looking For Where to Sell Wrecked Cars?
At JunkCarsUs, our focus is always on your comfort. These are some of the features that make our company a great choice:
Our customer support team is friendly and can consult you on all aspects of our price formation, payment options, and other details.
Our team is one of those who buys wrecked trucks and sedans equally. We don't just purchase small cars that are easy to assess, so if you have large vehicles, you can always sell them to us.
We buy cars regardless of whether they have been flooded, wrecked, burned, or are simply old.
Our process is straightforward, and there are no hidden fees. You can clearly see how much you will be paid in a quote.
We offer competitive prices for cars and are always on the lookout for any changes in the market.
Our team works fast, and we make sure there are no delays. If you need immediate cash, JunkCarsUs is the way to go.
Do you wonder what the process is like when you sell a wrecked vehicle to us? This is our simple step-by-step guide:
You should first contact our team by using an online form or calling us.
We will provide you with a free quote based on the information you provide about your vehicle.
Next, you look through the quote and decide if you want to sell your car for that money.
You will then choose a date (either same-day pickup or any other) when we collect your vehicle from you. Any towing is performed by us for free.
We will pay you when we arrive to take your car, so you don't have to wait for your payment.
We ensure the best level of convenience
With our help, you don't have to look for "who buys wrecked cars near me." We make sure that the experience of selling your car is as easy for you as it can be. Once you get in touch with our team, we will take the burden from you and deal with everything from paperwork to collecting your vehicle.
We purchase vehicles all over the United States
We purchase junk vehicles in all states except for Puerto Rico and Alaska, so you can get in touch with our company even if you move to another state. We have professional teams at all our spots, so you can expect the same level of service regardless of where you live.
We buy vehicles of different types and sizes
Have you asked yourself — who buys wrecked SUVs? Or maybe you wonder — can I sell my damaged hatchback? At JunkCarsUs, we purchase cars regardless of their makes and models. What is more, we even buy larger vehicles, such as RVs, buses, trucks, and vans. With our help, you can quickly get cash for any car that you may have and free up space in your garage.
Sell your wrecked vehicle to our company and get paid immediately!
We Know Places That Buy Wrecked Cars
At JunkCarsUs, we don't just trade wrecked cars for cash. Our goal is to make sure that you are fully satisfied with the provided services and get the highest level of convenience. Our company has been purchasing vehicles of different types for 30 years, so we know exactly what we are doing. The expertise of our specialists comes from experience, careful market analytics, and attention to detail.
Understanding of the market and experience
Just like in any other field, the market for junk vehicles is ever-changing. Everything from the metal's demand to how fast technologies get outdated affects the potential price of your junk vehicle. Our extensive market experience allows us to form prices for all cars accurately. In this way, you can be sure you are not being underpaid for a vehicle you decide to sell us.
Eco-friendly disposal of junk vehicles
If you want to be confident that your car's impact on the environment is minimal, it must be recycled according to modern standards. When you get rid of your wrecked car with our help, we will carefully examine your vehicle to determine how it should be recycled. The exact process depends on the condition of your car, and we always find the most eco-friendly solution.
Same-day payments
There are companies out there that offer same-day pickup, but not all of them pay you on the same day as well. JunkCarsUs is one of the places that buy wrecked cars and pay you right away. If you choose to be paid in cash, you will receive your money when we arrive to collect your vehicle. The same goes for other payment methods that you may pick.
Trading in a wrecked car doesn't have to be difficult or stressful. Sell your junk vehicle to us today and get your money without any delays!
Testimonials
August 15, 2023
Sara Bryant
My 19 years old Chevy had been in three different accidents. When I started making calls to see if I could sell it, most people would not give me the time of day. As a last resort, I called Junkcarsus.com and was amazed that not only were they willing to take my car, they gave me a great price for it. The pickup process itself could not have been easier!
September 6, 2023
Hailey Gonzales
I was involved in an accident that my insurance company said was my fault so they were giving me the run-around. The car was too badly damaged to drive anymore and I was really at my wits' end. However these folks offered me a great price for my car and picked it up the same day I called them. Can't ask for more!
August 22, 2023
Nicole Powell
Was thinking of going somewhere like Carmax to sell my old car but you have to make an appointment and then go to them and when I asked how long it would take they said "at least an hour". That is before you even know what they are going to offer! Called this service company on the phone and they gave me an offer and came to my house in about two hours to get the car.
September 2, 2023
Jenna Patterson
As a woman, I've always been a little apprehensive when it comes to car issues. My old car was constantly having problems and I just felt like I was throwing good money after bad fixing it all the time. Called this company and it was great. No pressure and good info. Would definitely recommend them!
August 12, 2023
Maya Brown
Had a car that I still owed money on and I could not keep up with the payments anymore. The Junkcarsus guys came out and took care of hauling the car away and they handled all the paperwork and payments to get the loan paid off before they took the car. Could not be easier.
August 2, 2023
Madeline Barnes
Was thinking about Craig's list to sell my old car. Just did not like the idea of constantly haggling with buyers. Gave this company a shot, and the price they gave was as high as what I saw other places online, and the fact that I did not have to deal with a bunch of random people, it really was worth it!
August 28, 2023
Elijah Brooks
I had just a day to give away my old cargo van before shifting cities. Junkcarsus.com sent their team on a same-day request to have my old Chevrolet express picked up. I will definitely call them for any further service!
September 9, 2023
Christian Murphy
My trailer needed to be dumped and I just couldn't find the time to drive it to the junkyard myself. Called Junkcarsus on a whim and it was great how they managed to respond and get the job done in just a day's time. No complaints about the service!
September 9, 2023
Mason Diaz
Junkcarsus team noted that I left mechanics kit and speakers in my old van and handed all the stuff to me before taking my car. That's what I call attention to the details. Thank you, guys!
FAQ
Where can I sell my wrecked car?
There are plenty of places that buy wrecked vehicles, and the most popular options include junkyards and professional junk car buyers. When you choose a junk car buyer, such as our company, you don't have to bring your car to us on your own, as we offer free pickup.
How do I sell a wrecked car on the same day?
If you are in a situation where you want to sell your vehicle as soon as possible, our company can help you. To make sure we can collect your car on the same day you contact us, you should have documents on hand and clear out your vehicle of any belongings.
Do I need to pay to tow my wrecked car to your location?
No. Our company offers wrecked car pickup directly from your location. Whether it is possible to drive your car or it needs to be towed, we will collect your vehicle and bring it to us. In this way, there is nothing for you to worry about.