We Buy Wrecked Cars
We Buy Wrecked Cars
Same-day pick-up available.
Free towing. No paperwork
We buy junk cars in any condition
Same day service available! Price quote guaranteed!
Top dollar paid for your vehicle!
Examples of our junk car estimation
| Vehicle | Minimum Paid | Maximum Paid |
| --- | --- | --- |
| Dodge - Pickup, 1972 | 500 | 2900 |
| Cadillac DTS, 2006 | 350 | 2100 |
| Dodge Van, 1977 | 375 | 950 |
| Ford - F-250, 2005 | 550 | 3700 |
| Ford Taurus, 2000 | 375 | 1150 |
| Mercedes-Benz S (all), 1980 | 350 | 3250 |
| Audi A4, 2004 | 450 | 3900 |
| Ford - Expedition, 2001 | 375 | 2350 |
| Ford Windstar, 2001 | 350 | 1900 |
| Chevrolet - Express 3500, 1989 | 450 | 1775 |
| Ford Contour, 1998 | 325 | 1700 |
| Acura CL, 1970 | 325 | 950 |
| GMC Yukon XL, 2005 | 425 | 3250 |
| Chevrolet 1500, 2005 | 375 | 975 |
| Mercedes-Benz S (all), 1985 | 450 | 2900 |
| Saturn Ion, 2007 | 350 | 1900 |
| Ford Explorer, 2002 | 375 | 3250 |
| Lincoln Continental, 1967 | 200 | 900 |
| Buick Regal, 1989 | 325 | 1350 |
| Mazda MazdaSpeed Miata MX-5, 1994 | 250 | 1775 |
| Saturn Ion, 2005 | 325 | 1900 |
| Volkswagen Beetle, 1970 | 300 | 1200 |
| Mazda 626, 2003 | 275 | 675 |
| Ford - E350, 1993 | 350 | 2300 |
| Mercury Sable, 2000 | 350 | 1750 |
| Hummer H3, 2009 | 675 | 4500 |
| Nissan Versa, 2011 | 325 | 1300 |
| Dodge Van, 1974 | 375 | 950 |
| Lincoln Continental, 1974 | 300 | 1900 |
| Mitsubishi Montero, 1990 | 350 | 1750 |
| Honda S2000, 2002 | 350 | 1900 |
| Avanti Motors Avanti, 1981 | 350 | 1900 |
| Chrysler Avanti, 2002 | 375 | 1275 |
| Ford Windstar, 1989 | 250 | 850 |
| Hyundai Tiburon, 2006 | 325 | 1900 |
| Ford - F-150, 1988 | 375 | 1450 |
| Saturn SC, 1999 | 275 | 1100 |
| Ford - E350, 1986 | 375 | 1025 |
| Ford Aerostar, 2001 | 275 | 1100 |
| Chevrolet S-10, 1972 | 350 | 1900 |
| Mitsubishi Outlander, 1993 | 275 | 750 |
| Dodge W350, 1981 | 325 | 900 |
| Ford - E350, 1988 | 450 | 1850 |
| Ford Explorer, 2011 | 425 | 3250 |
| Kia Sedona, 2003 | 325 | 2100 |
| Chevrolet - Van, 1989 | 375 | 975 |
| Jeep Cherokee, 2002 | 475 | 3250 |
| Ford - F-350, 2003 | 375 | 2300 |
| Cadillac ATS, 2015 | 300 | 3275 |
| BMW - 328, 2006 | 275 | 1900 |
Recently Purchased Vehicles
Check some of our recent pickups in your area
2007 Toyota Corolla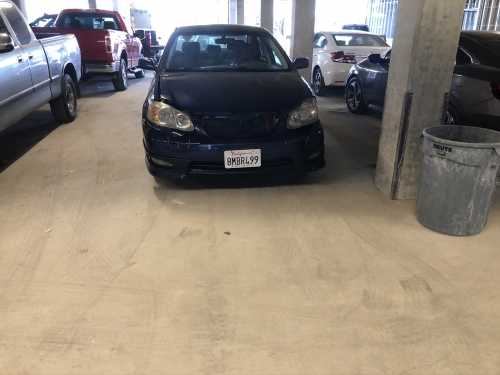 Service date:
March 15, 2022
2003 Chevrolet Avalanche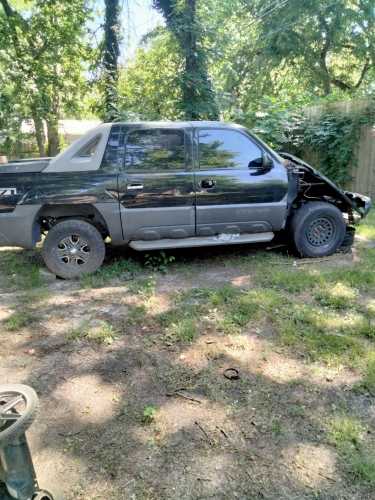 Service date:
April 26, 2022
1968 Dodge - Ram 2500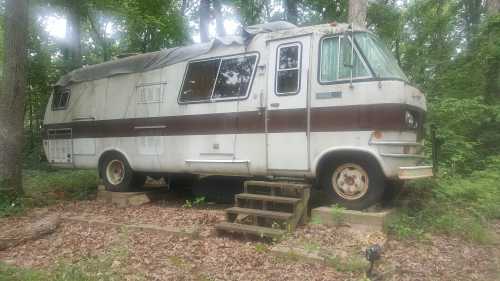 Service date:
March 31, 2022
2002 Ford Mustang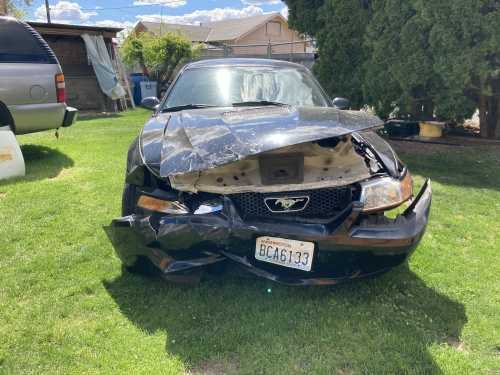 Service date:
March 29, 2022
1985 Chevrolet - Silverado 2500
Service date:
March 22, 2022
2000 Toyota Camry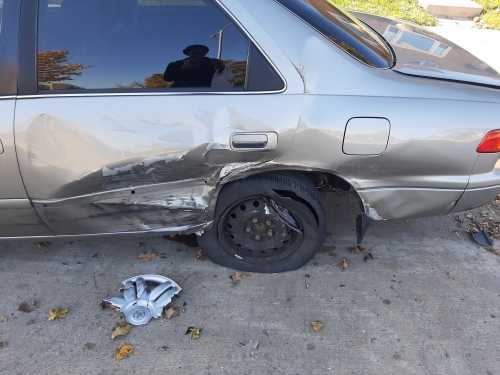 Service date:
March 29, 2022
1991 Chevrolet 2500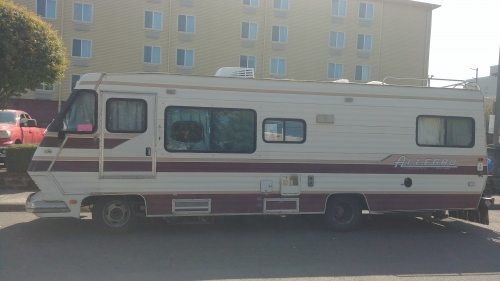 Service date:
March 2, 2022
2001 Ford - Expedition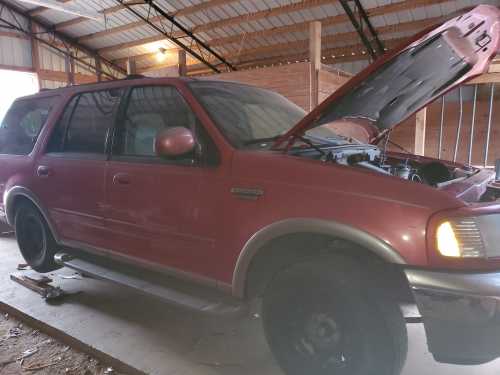 Service date:
April 8, 2022
Rather get the scrap car value of your car over the phone? No problem!
Looking for a Trusted Wrecked Car Buyer?
Most owners of wrecked cars drop them off at a dump yard without giving a thought to the fact that they could sell and get cash for wrecked cars.
We at Junkcarsus pay money for wrecked cars and making selling them easier than ever before.
We buy almost any and every kind of wrecked car, no matter the condition, its shape or missing parts!
We assure you that we buy even those cars that all other buyers refuse.
What's more, we give you the top dollar paid for your wrecked car. That's what makes us the most preferred service for wrecked car removal in the US.
How Can I Quickly Sell My Wrecked Car?
Call us or drop an email
Simply give us a call and say you'd like to sell your wrecked car for cash." Our friendly staff will ask you some basic details about your car such as its year, mileage, a model of the car, etc. 
We give you an instant quote
Free pick-up, free paperwork. You'll get the total sum of money you will receive for your car. There are absolutely no hidden costs or surprises for you.
Our staff arranges the same-day pick-up
We will cross-check the information provided by you, process the necessary paperwork and hand you the cash for your wrecked car before we haul it away.
Don't Know Who Buys Wrecked Cars in Your Area?
Are you tired of the long process that car buyers are putting you through? What if we told you we come to your doorstep to buy your wrecked car from you?
That's right, don't tug around your broken down car thinking how do I sell my wrecked car for cash.
We arrive at your doorstep to validate the details of your car irrespective of your location. Even if you reside outside the boundaries of the city, we will reach you to buy your wrecked car.
Owners of cars with a misplaced title often find it difficult to sell their wrecked cars.
In such cases, they are forced to dump their cars in a junkyard for free. We can help you get through the process of obtaining a duplicate title for your wrecked car and easily sell the vehicle.
Our Values
Same Day Service
We treat each pickup as an opportunity to delight our customers. Our same-day service is just one of our many ways to show that we mean business. If you have a junk car for disposal, give us a call, and we assure you that your rustbucket will have a new home before the day ends.
Customer Service Satisfaction
We have managed to create a team of customer service representatives to handle your queries and needs. Our line isn't just open at a specific time of the day. We are your 24-hour service for junking a truck or any other vehicle! Now you know who to contact in case of an immediate need to dispose of your junk car.
High Standards
With almost 30 years in the junk vehicle removal industry, we have the experience and knowledge to meet your removal challenges safely. Our well-trained team is ready to handle your old car with the aim of zero hassle and maximum benefit for you.
Free Pickup
As soon as you agree upon our negotiation, you will no longer have to worry about any further participation on your part. We do everything for you without additional expensive and unnecessary charges. From free junk car removal to free pickup, all these are part of our service to you.
Free Paperwork
Our junk car towing service assures you transparency and honesty as you entrust us to a deal. We won't be giving you a headache for any needless surprises. We give you a well-deserved upshot and guarantee smooth and quick collaboration. In just one day, you will go from still owning an old wrecked vehicle to holding cash in your hands.
Highest Pricing Guaranteed
For us, junk cars are not useless or worthless, and we let our customers know that. We give the best return for an otherwise ready-to-be junked car that's just taking up garage or yard space.
Find out what your Junk car is worth in seconds. Fill out information below:
Give Us a Call and Get your Cash
Owners of broken cars often don't know what to do with them. That's the reason you see the most beautiful houses with porticos and cozy gardens have wrecked cars parked in the garage. Don't let your old wrecked cars spoil the picture. Instead, convert it into fast cash by putting your wrecked car for sale. Here's why you might choose us to sell your wrecked car:
Highest standards. We have been in the business of buying all kinds of junk cars for the highest price for over 30 years now. Our experience, knowledge, and standards of operation have made us the preferred service in the USA.
Administration. Our staff is always courteous to ensure a smooth transition of your wrecked car without unnecessary haggling and delays. We offer you one price that's sure to have you on board with a positive experience of the overall association with us.
Fast service. we only need to know a few details about your car and we will immediately go to you to pick it up!
Testimonials

March 30, 2022
Nicole Powell
Was thinking of going somewhere like Carmax to sell my old car but you have to make an appointment and then go to them and when I asked how long it would take they said "at least an hour". That is before you even know what they are going to offer! Called this service company on the phone and they gave me an offer and came to my house in about two hours to get the car.

March 8, 2022
Mackenzie Martinez
Looking to upgrade from the CR-V, I needed to sell it off first to clear garage space. The body was ok but the engine no good. The staff at Junkcarsus was courteous and got the job done with minimal involvement from me. Thnx!

March 12, 2022
Victoria Sanchez
Fast, easy and simple! It is the second time I've used Junkcarsus.com and the service was just as smooth. Definitely my go-to car removal service!

April 18, 2022
Samuel Ross
Had an old car that was junk that that needed to be gone. Junkcarsus showed up in 30 minutes, jump-started it, and then towed it out. Gave me a fair price and did the whole thing in about 10 minutes!

March 15, 2022
Cody Jackson
Had an old car to sell but did not want to do a private sale with strangers coming to my house. Called up Junkcarsus and they gave me the price on the phone and it was way better than car dealers I called who kept trying to get me to buy another car from them.
March 10, 2022
Mason Diaz
Junkcarsus team noted that I left mechanics kit and speakers in my old van and handed all the stuff to me before taking my car. That's what I call attention to the details. Thank you, guys!

March 4, 2022
Elijah Brooks
I had just a day to give away my old cargo van before shifting cities. Junkcarsus.com sent their team on a same-day request to have my old Chevrolet express picked up. I will definitely call them for any further service!

March 26, 2022
Jenna Patterson
As a woman, I've always been a little apprehensive when it comes to car issues. My old car was constantly having problems and I just felt like I was throwing good money after bad fixing it all the time. Called this company and it was great. No pressure and good info. Would definitely recommend them!

March 2, 2022
Taylor Butler
Had a car that was cosmetically ok but needed a new engine. Figured I would eventually get around to it but after a couple of years sitting in my driveway I gave up. Got in touch with junkcarsus reps, and they took it off my hands including taking care of all of the paperwork!
FAQ
How much money can I get for a wrecked auto?
The final price of selling a junked car depends on various factors, but average values are available. So, in 2022, the worth of wrecked cars manufactured in 1997-2013 is estimated on average from $100 to $1,000. However, note that these values ​​are approximate. The price of a wrecked automobile depends on many factors, such as year, make, model, mileage, condition, and brand popularity. Contact us for an accurate assessment of the value of your auto or use our special online calculator. Our company will offer you more money for selling a wrecked car than you think.
Can I sell a wrecked automobile without a title?
If your junk car is old, it is highly likely that you have lost its documents. We at JunkCarsUs understand this, so we always meet the needs of our customers. Our company will buy your wrecked vehicle even without title or registration. You only need to provide proof of ownership and a Vehicle Identification Number (if it is available) and we will contact the DMV for verification. If the inspection does not establish the liens or registration in another state, we will buy your wrecked vehicle without any problems.
What can JunkCarsUs offer me?
We have been buying wrecked cars for over 30 years. We carry out deals with vehicles of any type and any condition. Our company is guaranteed to offer the most favorable conditions for customers and the highest price for any wrecked car. In addition, we provide a full range of services: from a preliminary assessment of the value of a vehicle to its free removal from your garage. We offer same-day service, instant quote, complete release of the client from paperwork, and fast cash for the auto.