Totaled car value calculator
Total Loss Car Value Calculator
Want to check your car's worth to figure out if it's totaled? Get our free car value assessment in minutes
Rather get the scrap car value of your car over the phone? No problem!

Same day service available! Price quote guaranteed!
Top dollar paid for your vehicle!
Examples of our junk car estimation
| Vehicle | Minimum Paid | Maximum Paid |
| --- | --- | --- |
| Dodge - Ram 1500, 2008 | 975 | 3100 |
| Jeep Cherokee, 2000 | 375 | 3240 |
| Lincoln Town Car, 2006 | 575 | 4250 |
| Honda Odyssey, 2004 | 750 | 4750 |
| Acura Legend, 2007 | 450 | 1900 |
| Nissan Rogue, 2013 | 625 | 3200 |
| Buick Enclave, 2008 | 950 | 3100 |
| Volvo XC70, 2005 | 425 | 2300 |
| Ford - E350, 1987 | 425 | 1800 |
| Mercedes-Benz S (all), 1985 | 450 | 2900 |
| Mercedes-Benz GLK-Class, 1988 | 200 | 750 |
| Chevrolet TrailBlazer, 2003 | 375 | 1900 |
| Chevrolet Impala, 2003 | 750 | 2100 |
| Kia Sedona, 2015 | 525 | 2375 |
| Nissan 300ZX, 1988 | 250 | 1350 |
| Hyundai Sonata, 2005 | 425 | 2100 |
| Chevrolet Colorado, 2006 | 975 | 7250 |
| Volvo 240, 1990 | 250 | 1875 |
| Subaru Outback, 2010 | 325 | 2300 |
| Nissan Maxima, 2008 | 650 | 2900 |
| Mazda Mazda3, 2007 | 500 | 2700 |
| Chevrolet - Van, 1988 | 200 | 750 |
| Ford Fusion, 2006 | 425 | 2599 |
| Chevrolet Blazer, 2003 | 750 | 2100 |
| Ford - E350, 1986 | 375 | 1025 |
| BMW - X3, 2008 | 3200 | 9700 |
| Ford - F-450, 1995 | 375 | 2300 |
| Jeep Liberty, 2011 | 450 | 2300 |
| Mercedes-Benz - C-Class, 2006 | 425 | 3200 |
| Nissan Murano, 2005 | 375 | 1400 |
| INFINITI - G35, 2003 | 675 | 1900 |
| Isuzu Amigo, 2011 | 275 | 1050 |
| Nissan Maxima, 2006 | 725 | 2350 |
| Dodge Ram Wagon, 1978 | 375 | 1100 |
| Ford LeSabre, 2009 | 375 | 2250 |
| Chevrolet - Van, 2001 | 250 | 750 |
| Ford Explorer, 1999 | 625 | 4750 |
| Dodge Dakota, 2000 | 675 | 3750 |
| Ford - F-350, 2003 | 375 | 2300 |
| Ford Windstar, 2001 | 350 | 1900 |
| Honda CR-V, 2006 | 425 | 2100 |
| BMW - 320, 2007 | 325 | 1850 |
| Ford Thunderbird, 1985 | 675 | 1900 |
| Kia Sedona, 2003 | 325 | 2100 |
| Audi TT, 2002 | 750 | 3500 |
| RAM 1500, 2013 | 750 | 7500 |
| Volkswagen Beetle, 1975 | 250 | 2200 |
| Cadillac ATS, 2012 | 300 | 1200 |
| Dodge Durango, 2001 | 775 | 7100 |
| Volkswagen Jetta, 2015 | 575 | 6500 |
Recently Purchased Vehicles
2010 Honda Crosstour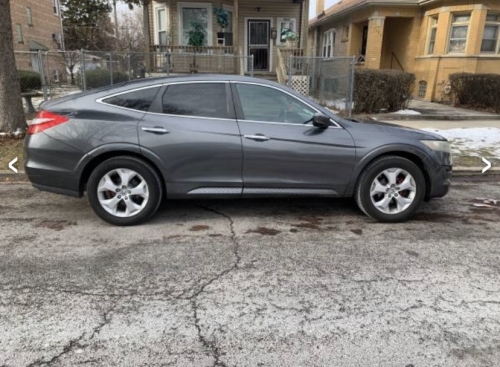 Service date:
September 20, 2023
2004 Audi A4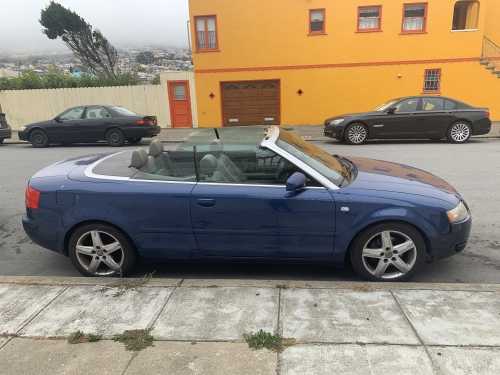 Service date:
August 15, 2023
1981 Ford Econoline Vans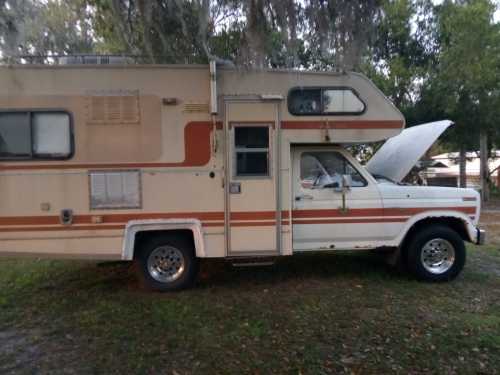 Service date:
September 20, 2023
1997 Jeep Grand Cherokee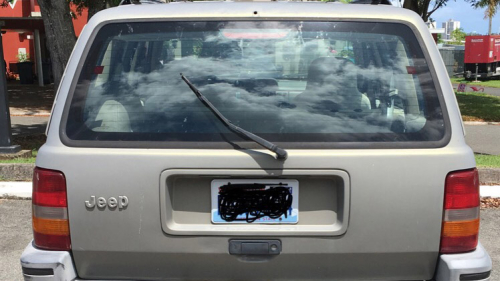 Service date:
September 16, 2023
2011 Volkswagen Routan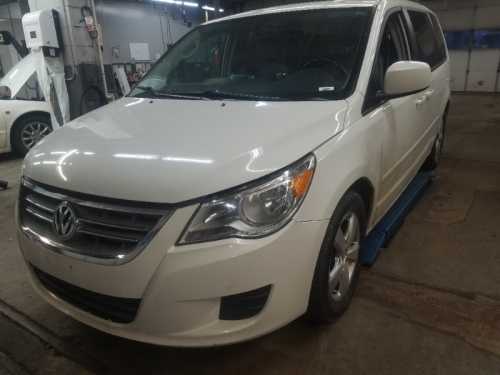 Service date:
August 9, 2023
2000 Ford Taurus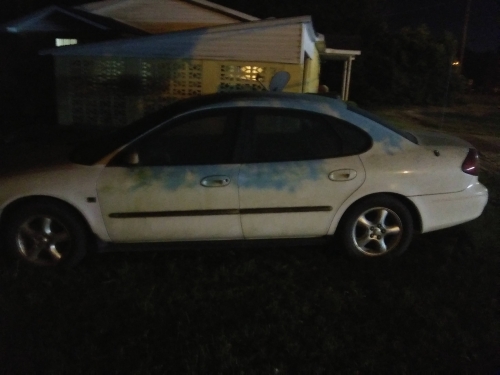 Service date:
August 15, 2023
2000 Nissan Maxima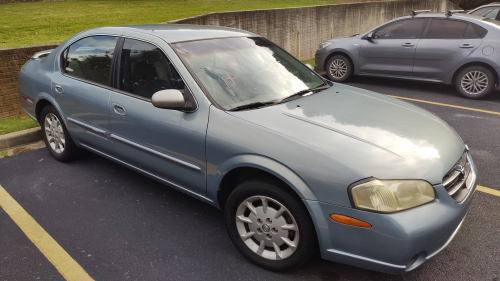 Service date:
August 9, 2023
1998 Ford - F-150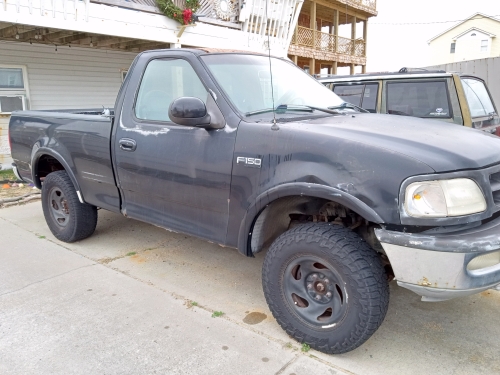 Service date:
August 18, 2023
Testimonials
August 1, 2023
Sara Bryant
My 19 years old Chevy had been in three different accidents. When I started making calls to see if I could sell it, most people would not give me the time of day. As a last resort, I called Junkcarsus.com and was amazed that not only were they willing to take my car, they gave me a great price for it. The pickup process itself could not have been easier!

July 26, 2023
Grace Flores
I was worried that when I went to a dealer, they were going to give me a super lowball price for my old car. Just out of curiosity, found Junkcarsus website and send them an email. They called me back and I was amazed at the high price they offered plus they came out and picked it up that very day and gave me a cash!

August 5, 2023
Patrick Adams
Wanted to donate my old car. Made an appointment with someone and they did not show up when promised. Figured I would give these guys a call on a whim. They were there within an hour and gave me the cash on the spot. Hope I never have to get rid of an old car again but if I do I am definitely calling junkcarsus.

August 14, 2023
Katherine Harris
Seriously could not be easier! Not only do they give you a good price but our guy showed up with all the paperwork we would need and filled it out for us. All we had to do was sign and they took the car!

August 10, 2023
Maya Brown
Had a car that I still owed money on and I could not keep up with the payments anymore. The Junkcarsus guys came out and took care of hauling the car away and they handled all the paperwork and payments to get the loan paid off before they took the car. Could not be easier.

September 16, 2023
Jason Wright
My son's old van needed to be discarded and I finally got down to doing it. I called many car removers but found Junkcarsus' package and interaction the best. Their prompt service didn't disappoint at all! Thank you and I will definitely recommend you guys.

September 8, 2023
Destiny Morgan
We were moving states and needed to get rid of an old RV. With a dilapidated body, I knew I'd get no salvage value. Junkcarsus got the paperwork done and drove it off in a jiffy. Thanks to such prompt service in the nick of time!
August 11, 2023
Mason Diaz
Junkcarsus team noted that I left mechanics kit and speakers in my old van and handed all the stuff to me before taking my car. That's what I call attention to the details. Thank you, guys!
July 23, 2023
Antonio Morris
My old car was so beaten down I didn't think even a car removal company would bother with it. Junkcarsus.com team really does mean it when they say they remove all kinds of cars. Thanks, guys!
What Is a Total Loss Car Value?
A total loss occurs when your car is so extensively damaged in an accident or collision that repairing it would be more expensive than replacing it. When determining the total loss value of a car, numerous elements are taken into account. Some junk car dealers (including JunkCarsUs) have an online tool for determining total loss vehicle value for reference. Unless your car insurance specifies this coverage, you may be responsible for the remaining payments of your car lease or loan.
How to Use Our Total Loss Car Value Calculator
An insurance total loss payout calculator would typically use the price of car repair or replacement less depreciation when calculating the totaled vehicle price or the actual cash value an insurance company is required to pay. To double-check a totaled car insurance payout or figure out if you can get more for your car, you can use our vehicle value estimator for totaled cars available online.
To use the total loss formula calculator from JunkCarsUs, you don't need any specific estimates or data. You should just have basic car info at hand and enter it into an online form:
Standard information about your vehicle

: You need to type in the year, make, and model of your car;
Type of title

: You should mention if your car title is available and if it's clean or salvage;
Condition of your auto

: You'll need to answer a few questions about the current state of your car, such as if all tires and wheels are in place, if it's drivable or not, whether it lacks any exterior or interior parts, etc.;
Car mileage

: Here, you are required to put actual figures from your auto's odometer. Notably, if you can't verify the mileage, it might reduce your price proposal;
Your contact data

: The final step is entering your name, phone number, zip code, and email and attaching the photo of your vehicle to submit the complete form.
The JunkCarsUs car total loss value calculator considers the aspects that normally impact the price proposition. So, you can rest assured you'll get a competitive, fair offer in line with market rates.
How To Check Whether My Car Is Totaled
After assessing the safety and injuries of everyone involved in a significant accident or collision, the following step is to assess the damage and calculate the value of a car if it's totaled. You can usually tell whether your car has been totaled, but it is not always evident, especially if your vehicle appears to have been spared debilitating damage. Knowing this, you won't be caught off guard when the insurance shows you a totaled car cost calculator.
When your car insurance says it' s totaled

The most obvious and certain method to determine if your car is totaled is if your auto insurance company says so. So, after a visual and mechanical inspection, your insurance company determines that the cost of fixing your car after an accident is greater than the cost of replacing the car. Your insurance company will refuse to fix your vehicle and instead offer you money equal to the vehicle 's actual value. This is best if you still have payables left on the loan.

You can't drive or start your car

If you have an aging vehicle that won't start, this can signify that it's nearing the "totaled car" tag . If the engine needs extensive repairs like a total engine replacement, most of the time, it would be better to junk the car instead.

If your car was involved in an accident, when you can't start the car or if it's not road-worthy, then it's very likely that your car will be viewed as a totaled vehicle.

If oil is leaking out of your car

If engine oil leaks from your parked car, the engine block could have significant damage. If your car was involved in a head-on collision that folds the hood, it's likely the engine absorbed the brunt of the damage. A crack in the engine block is usually unrepairable, so the engine would need to be replaced. The engine replacement plus the cost of repairing the car's body more often than not will be more expensive than the average cost for a totaled car.

If your car is more than 30 years old

Unless you own a valuable classic, when very old cars suffer any type of engine or transmission damage, the cost of repairs will typically be in the thousands of dollars — if it's even repairable, since replacement parts may be hard to come by. When this happens, it would be better to just junk your car and buy a new one.
What To Do With a Totaled Car
Below are the options for your totaled car' s future. For options that involve you keeping the car, you should note that some states do not allow you to keep a totaled vehicle. Your insurance company can assist you in calculating a total loss estimate and determining whether local laws allow you to keep the totaled vehicle. Hopefully, this can help you calculate the best amount you can get from your totaled car.
Accept the insurance payout

Following an accident, your insurance will inform you of the value of your totaled car and the cost of all necessary repairs. The firm will determine whether to declare the vehicle totaled. Each company has its own total loss car value calculator, and each state has its procedure for declaring a vehicle totaled. If the car is not worth repairing, the insurance company will offer cash for the car 's value. You can accept it and use the money to purchase another vehicle .

Keep the car and repair it

You have the option to keep your car even if it has been declared totaled. You may choose not to file a claim if your vehicle can still be driven safely or towed to a repair shop.A good mechanic might be able to do the repairs, but you'll have to pay for them. You might be able to ask for money from the person who caused the accident to help pay for repairs. If your totaled car insurance payout is insufficient to cover the cost of a replacement vehicle, this is a viable option.

Donate your totaled car

Check with your local non-profit organizations and charity services if you can donate your car. If they accept your car as a donation, they will schedule a time to have your car towed for free.

They will then sell it for parts, and you will get a tax deduction based on the sales.You get to help, have your car towed for free, and earn via a tax deduction.

Keep it and salvage it off for parts

If you think your auto has valuable parts that can be sold individually, selling them off per piece will net you more money.If a junk car dealer' s quote does not satisfy you, then scrapping your car for parts is a good option.

This can be the case if your car is an old but popular model, so spare parts will be a premium. In many cases, the badges, steering wheel, and seats can be sold to people looking to rebuild their same make and model car. Here's a handy scrap car value calculator to help you out.

Sell it to a junk car buyer

Perhaps the easiest way with the most return is to sell your totaled car to a junk car buyer like JunkCarsUs.These companies specialize in buying totaled cars, so they know every rule and documentation needed to make the sale easy.
Consider Selling Your Totaled Car to JunkCarsUs
It's unfortunate when accidents happen or a trusty car dies out. You can still get ahead of the situation by selling your totaled car to a trusted junk car buyer like JunkCarsUs. You can use any totaled car value calculator, but we assure you that we offer the best deal in town.
We buy totaled cars and pay more than scrapyards or other junk car buyers.We accept vehicles of all years, makes, and models in any condition.If you have a totaled car in your possession, call us at (855) 547-1550, and our friendly staff will answer all your questions. We offer same-day cash deals, and we always include free towing-plus, we help with paperwork.
Receive an estimate of your car's worth in a matter of seconds. Fill out the information below: We're open Mon-Fri: 8 am - 8 pm, Sat: 8 am - 3 pm
FAQ
How much money is my totaled car worth?
Insurance companies have their own process and totaled car calculator, so it will vary. But the value of your totaled car will sometimes be enough to buy a replacement car, but it rarely will reach the market value of your car pre-accident. You can sell it for parts, but this is a lengthy process, and you might not sell everything. It is often better to keep the car as is and sell it to a junk car buyer like JunkCarsUs to get the best value for your totaled vehicle.
What can I do with a totaled car?
If your insurance states that your car is totaled, you can have the insurance take it in exchange for its value based on their total loss value calculator. You can also choose to keep your car and sell it for parts.If you have an old or rare model, the spare parts could be worth a premium.With some easy flipping, you can sell the entire car to a junk car buyer like JunkCarsUs.
My car is not running, is my car totaled ?
If your car was involved in an accident and there' s considerable damage to the body and engine, assume the worst. However, there are times when a car seems to visually escape major damage. However, if the chassis were bent or the engine was cracked, it won 't be road-worthy and would be tagged as totaled. Also, if your car is not running and is more than 20 years old, even minor damages can cost a lot to repair. If you have a non-running car, you can call a junk car buyer like JunkCarsUs to have a free quote on how much you can get for your car.
What is a total loss car value calculator?
It's a tool for determining the residual worth of a totaled car. Each company might use a different calculator for evaluating the total loss of car value. In general, a total loss calculator embraces multi-stage informational research to decide on fair pricing.
Can a totaled car value calculator be used for any type of vehicle?
Basically, the calculation approach is common for all types of vehicles. You just need to collect info for the form, model, year, and make of the car you have to get true-to-life results.
Are there free online total loss car value calculators?
While insurers use their own formulas in most cases, a reliable junk buyer like JunkCarsUs normally has a free car total loss compensation calculator on their website to make your own calculations and get a rough idea of what amount of money you could get for your totaled car.
Can I use a total loss car value calculator to negotiate with my insurer for a higher payment?
You have the right to negotiate the totaled car insurance payout offered by your insurer. And the total loss calculator will help you get the necessary data to support your claim.