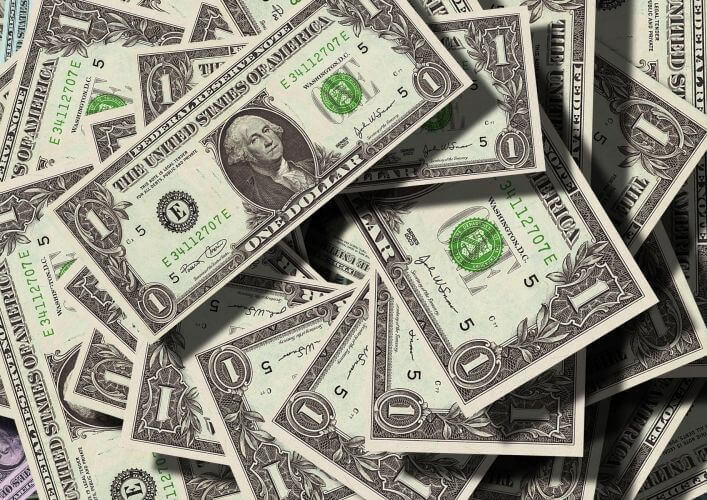 How To Get Rid Of An Old Car For Money
When an automobile gets old and outdated, it is no longer roadworthy. It is best for everyone to sell it off and recycle in such a condition. People often struggle to crack a better deal at the junkyard. The lack of knowledge causes a loss of dollars and time. In this article, we will explain in detail how to get rid of an old car for cash. What is the best place for selling unwanted cars for quick cash? And other options of what to do with a scrap car.
Table of Contents:
Part Out a Car

Get Quick Cash for Old Cars with JunkCarsUS

Sell a Car On Craigslist or eBay

Donate Your Car for Charity

Conclusion
Part Out a Car
One of the options to get the highest value for your old car is to detach its parts, dismantle it as much as possible, and sell the parts separately, as there's a huge market for second-hand parts within the US itself. People with automobiles are always looking for a replacement of worn-out or damaged parts, here's where old used accessories can be sold. Depending on the age of the car, its demand would be set. If a vehicle is way too old, the demand for its part could be less to none.
One can do it themselves but dismantling a vehicle takes a lot of skill and man-hours. You may save a lot of time and hard work by hiring another person for it. Not an easy task but surely worth the trouble. There are few parts on the car that are a lot more worthy and can fetch a good deal.
Things such as:
Catalytic converter, present near the exhaust. It is made with a few rare metals like platinum, palladium, and rhodium. These metals are really expensive within the market and can be sold for an average of $1,000-$1,500.

Car transmission, a very complex mechanical system which helps it to move from point A to B. However, average cost could go up to $4,000-$5,000 if sold separately, and in working condition.

Car engines are the ultimate powerhouse, average price up to $5,000-$8,000.

Airbags are a one-time use accessory and shockingly an expensive one. In a case where the airbags aren't deployed, they can be sold separately for a hefty price tag, averaging up to $1,000-$3,000 per set.

Suspensions are an important part of a vehicle, driving could be impossible without them. A set of used suspensions, assuming that they are in a working

condition

, can get you at least $2,500-$3,000 richer.
Get Quick Cash for Old Cars with JunkCarsUS
Wondering what to do with an old car? Not to worry, here at JunkCarsUS we provide cash upon selling a used car. A quick and hassle-free way to earn a few extra dollars.
What makes JunkCarsUS the best place to sell an old car? Here are the advantages:
A free pick up service, upon agreeing to the terms and conditions, and the selling price. A junk car will be picked up from your place, free of cost.

Maintains a high standard, the goal is to provide seamless service and satisfactory experience.

The best price in the market, guaranteed. Looking to get the maximum value of the

junk

? JunkCarUS is the answer to it.

Paperwork provided. JunkCarUS not only buys junk, but we also provide paperwork and all the legal formalities for a car to transfer its ownership.

Same day service; turn the junk into cash with just one call. Give us a call for same-day pickup services.
Sell a Car On Craigslist or eBay
Online markets are in great demand these days, connecting people all around the world. This helps many buyers and sellers to interact with each other and have higher chances to get rid of an old car for money. Here's how one can sell their old vehicle online:
Take many pictures. This helps buyers to get an insight into what they are buying. Capture the car from every possible angle, and post it online.

Get your car cleaned before putting it on sale. It is the moral duty of the seller to sell it after cleaning. This sets an impression over a buyer and increases the possibility of purchasing your car.

Set a decent price tag and more people inquire about it. Setting a high price blindly eliminates potential buyers who are on a budget.

Describe your car well, to raise the number of interested buyers. The more the merrier in terms of details: include the date of purchase, any accident history, whether it is

driveable

, current condition, and so on.
However, selling a vehicle online can be hectic sometimes, skepticism may always rise meeting a stranger over the internet and to handle the automobile over to them. Dangerous as it sounds, it is recommended to do a proper background check of the person you may deal with.
Donate Your Car for Charity
Giving away your working car to a charity is one good deed anyone can do. It helps them immensely and is a better deal for you if you're willing to get rid of an old car. Donate your vehicle and make sure that the charity runs smoothly. Picking up or dropping off the elderly for doctor visits, delivering meals, and any other charitable missions, change of title, paperwork, pricing, and many more. The struggle is real when it comes down to selling a used vehicle. Giving away the automobile to a charity not only eliminates the hassle to sell the automobile but also adds goodwill.
It's a healthy tax write-off if its value is above $500. Provided that the value of the donated car is $500 or above, one is allowed to claim the amount it was sold for. IRS Tax form 1098-C with the receipt is what one must look for reimbursement.
However, if the value of a car is more than $5,000, it is compulsory to fill out IRS Tax form 8283 section B and must include the signature of the charity official, as well as the party selling it before taking action towards the vehicle.
Donating a car is still known as the best way to get rid of old car. It helps the owner to discard it at ease and might put a smile on the face of the needy. An automobile no matter how big or small, luxurious or not. It will be definitely useful for people in need.
Conclusion
There are several ways to dispose of a junk vehicle, benefiting you with a few extra dollars. The four best ways we recommend are:
Selling parts separately;

Selling the vehicle for quick cash at JunkCarUS;

Selling it over the internet;

Donating it to charity.
It is highly recommended to give away or sell your old vehicle, for your safety and for the safety of people around. Driving junk auto could be dangerous and fatal. Recycle the automobile and contribute to the environment.
JunkCarUS is the one-stop destination for getting rid of an old car. Assuring you with the best in class service and benefits, you can't resist. Disposal of an old car couldn't get any safer and secure. We provide a price that is hard to beat, so don't just sit there. Contact us to get a quotation and free pick up service for your old and unwanted car, sitting in your backyard collecting dust.