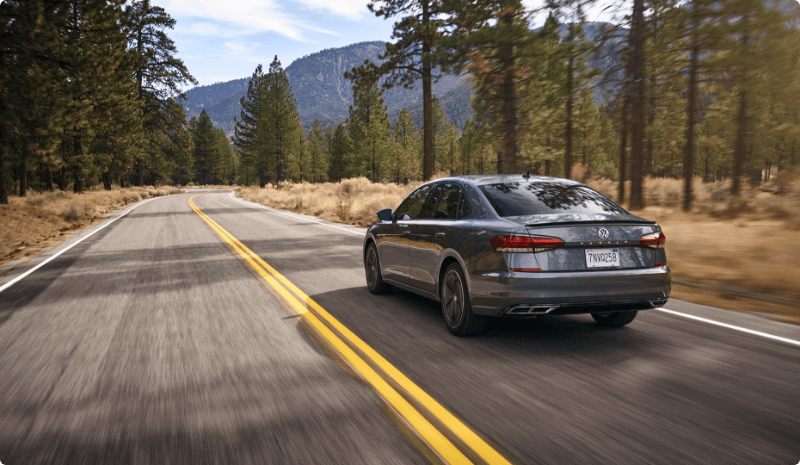 Car Scrapping Guide: How to Scrap a Car for the Most Money
Every product has its own life, and the same can be said for cars. It always makes sense to sell off an old vehicle. Using the same car for 10-20 years is just going to burn a hole in your pockets. Auto recycling or scrapping an automobile is one of the quickest ways to make money. At the same time, selling a vehicle scrap in the right market could make a big difference in what is earned upon selling. You can make a lot of cash by selling their vehicle and its parts. It is quite natural for a seller to expect maximum value.
A car is a summation of 30,000 small parts. Even though the car has minor or major damage, its internal parts can be sold by measuring it per pound.
In this article, you will turn up how to scrap a car, price estimate of the junk metal, for what value the parts are sold, and the advantages of selling the car through JunkCarsUS.
Table of Contents:
How to Understand That It's Time to Scrap Your Car
It is obvious that a time will come when your car starts showing the signs of repairing or scraping it. Car repairing has always been a racket, not knowing what parts are installed, whether they are genuine or counterfeit parts and so on. Sometimes it is better to get rid of than repair it.
Some people do tend to have an emotional attachment towards their vehicle. They keep driving their 15-20 year old cars, creating health hazards for themselves and the people around them. When a car gets older, it comes into notice. Parts such as the engine, gearbox, battery, interiors, and exteriors eventually start to degrade, causing troubles and forcing you to further invest more in the vehicle.
Usually, an individual would prefer repairing the damage over and over again until the time comes where it can't be repaired anymore. Investing countless dollars and increasing the amount of debt by taking loans to repair. It is recommended that once the vehicle isn't roadworthy, it's time to sell it to a junkyard and grab an offer, exquisitely meant for you. It's never out of luck for scrapping a car, and one of the best ways to scrap a car is here at JunkCarsUS.
How Do I Find My Car's Scrap Value?
The value and the current price of the car depends on how well it is maintained. Whether the car is new, old, slightly used, or damaged, here at JunkCars we determine how much it really cost.
The value of the car could be found out by posting ads, interacting with the buyers and negotiating, but there are certain underlying causes that might affect the pricing for the car being sold. The age of the car, been in an accident or any problems while driving, are the few basic questions asked before setting a car scrap value.
Choosing the right corner to sell an old car for scrap plays an important role to get the maximum sell value. E.g. You can reach the buyers through various online platforms like Craigslist and eBay or contact them personally (be aware that this way could take much time and energy).
Most Valuable Car Parts to Scrap
Scrapping a car for money could leave you in surprise, knowing how much money you could get out of the salvage. There are several parts inside and outside of a car, each with its own value. Let's dive in and explore more.
Battery
Car batteries are quite easy to sell but aren't that valuable. Batteries are also environmentally hazardous if not recycled. Worth over $20 in junk, it is best to be recycled. Sell it off to the local battery dealer or recycle it personally. With the help of Epsom salt and distilled water, you can add a few more years to battery life. Selling off a working battery might get you a better deal at the junkyard compared to the dead ones.
GPS System
Inbuilt GPS Systems of the car will get you a better deal when sold. It is quite easy to remove and worth at least a few hundred dollars. You can also have a reused instead of buying a new set of GPS System, a second-hand one would work just fine. A car mechanic can easily install it in any car if it doesn't have one.
Catalytic Converters
If your car is not older than 1975, it has a catalytic converter — used by vehicles to lower the pollution emitted by the car. However, these catalytic converters are expensive. Made out of precious metals such as rhodium, palladium, and platinum which are found inside the earth's surface. Hence, recycling a catalytic converter can fetch you a good deal and is ecological.
Doors, Windows, Mirrors, and Electrical Parts
The estimated value of doors, windows, mirrors, and electrical parts are well above average. For instance, if a person gets in an accident, no matter how big or small it is, it tends to inflict damage to these parts. Delicate as these parts are, they are usually replaced instead of fixing them. Therefore, selling these parts to the right person at the right time could make you a few hundred dollars richer, provided that the parts you are selling are in perfect condition.
Bumpers
A car bumper is the basic necessity of one's car, protecting you from any low impact collisions. Made out of plastic, aluminum, steel, and fiberglass, this compound is built to last for long. Due to its characteristic, bumpers come with a higher price tag, that is why people generally prefer to buy second-hand bumpers. Post scrapping your car, the bumper would come with a hefty amount when sold, it is one of the most valuable parts on a car to scrap.
Windshield Wiper Arms
Cleaner glass is one less worry for drivers, allowing them to maintain their eyes on the road and keep safety intact. Wiper arms guide the wiper blades, that give you a cleaner and clearer view. Wiper arms may not pay you a big amount when scrapping but it surely is highly valuable than the car battery. A set of windshield wiper arms can fetch you up to $100 in total, a fair deal for both buyers and sellers.
Tires and Rims
Tires and rims of the car are highly important for it to function, without them the car is of no use. Selling tires for scrap could be of no use, as it is a non-metal and not having much worth in the metal trading. However, if they are in good condition, they can be easily sold to someone in need and would pay a good price for the same. Rims can grab you a better offer too when scrapping a car for the money. Made out of alloy metals, rims are quite expensive if sold on the right market. Valued up to $1000 per wheel, if in top-notch condition.
Motor Oil and Filters
Scrapping or recycling engine oil and oil filters might not be much valuable. Although, it can always be recycled and reused. Sell them to authorized automobile junkyard or car garages, which recycle and use them in other cars. An ecological and economical idea to save you a few bucks and your contribution towards the environment.
Airbags
Airbags are extremely valuable in the junk, provided it is left unused. Therefore, people who had an accident and look for buying a new set of airbags would prefer getting second-hand than the high-priced dealer airbags. A buyer would easily pay up to $200-$300 for a second-hand airbag rather than paying thousands for a new one, which is quite a lot to invest in something that might be used just once. Therefore, if you have never been in an accident or your car's airbag is intact, don't forget to remove it before recycling your car for scrap metal.
Steps to Prepare Your Car for Scrapping
Legal, environment, and financial benefits are the things sellers should consider before scrapping their vehicles. Legally, being an owner of the car is extremely important before scrapping begins. Recycle the parts that are capable of recycling, which allows you to contribute towards the environment and helps to reduce your carbon footprint. Last but not the least, wisely choose the company where you can make a good amount by dealing with an old car in the junk. Once these steps are taken care of, then the seller is permitted to sell their old car.
These are the basic steps to be taken care of before you make a move for your old car's future. Let's get there and have a detailed look into it.
1. Get Your Title in Order
The title of the car, which is to be scrapped for metal, should be in check before the process. To avoid getting into any legal consequences, the car title should be transferred to the respective person willing to scrap it. Flashing any documents needed to prove you the owner of the junk car will make things smooth, as further, the owner has to transfer the title of the car to the salvage yard to begin scrapping the vehicle.
Can I Scrap a Car Without a Title?
Checking it with your state's DMV laws, it will give you a better insight into the rules and regulations to transfer one's junk car to the person willing to scrap it. In some states it is not necessary to hold the title of the junk, just show old vehicle registration with your driving license and you are good to go with the process.
If I Owe a Title Loan on a Car Can I Scrap It?
Legally, a car is not entirely yours when bought on EMI/loan, part owners of that car are the ones who provided you with the financial support. To scrap the car, it is advised to clear off any remaining car loans or credits. Once the loan is cleared and you have received all the documents, you are officially the sole owner of the vehicle and can do whatever you see fit with the car.
2. Remove Your Belongings
You may not want to lose your personal belongings in a car that is about to be crushed for scrap. Removal of personal belongings is highly recommended, before beginning with the process. It would be impossible to retrieve your belongings once compressed. Checking thoroughly within the glove box, trunk, door pockets, under the seats, sun visor, dashboard storage, armrest storage, etc. is a must before you send for scraping.
3. Use All Gasoline
Make sure the gas tank is empty, or any other fluids. The presence of fluids in a larger quantity may slow down the scrapping process and could be dangerous as well. If the car is already out of gas, it is recommended to tow the vehicle to the nearest junkyard. However, if the tank isn't empty then driving around a bit until the gas is over or siphoning the tank could be done.
4. Remove Non-metal Components
Though the removal of non-metal from the metal car might charge you an amount, it is beneficial when selling the metal scrap. Not all the scrap dealers may be interested in buying the car with all the other non-metal components intact. Hence, scrap the plastics, seats, window glass, door panels, etc. The scrap is sold per pound or in per ton measurement. Therefore, it is highly recommended to separate these parts to get an estimate of the rates.
5. Remove the License Plates
It is advised to remove and take your license plates along with you, due to the law in several states that demand the license plates be turned in before canceling the registration of the car to scrap. Without the license plates and registration, you won't be able to suspend car insurance as well. Also, it is safer to hold on to your license plates than leaving them in the junk, as they can be misused.
Cancel Insurance
Car insurance can be bought and sold online. Getting an online quote helps you to make decisions for the same. Once your car insurance is canceled, you wouldn't have to make any recurring payments. Instead, you are entitled to a refund if you had paid the full coverage of the policy upfront. However, it is always helpful in informing the carrier about the same to avoid any further complications during the process. Keep the Non Objectionable Certificate (NOC) handy, if required.
7. How to Scrap a Car Yourself
An excellent method to scrap a car is to be self-informed about the process, the value of the parts, the scrap metal, etc. Getting an online quote is recommended for people who are new to this and want to avoid any sort of fraud. Estimates available online are the best prices local junkyard has to offer for the scrap metal per ton. At JunkCarUS, we offer the most suitable quotation for your old car, making sure it is recycled well.
8. Where Can You Scrap Your Car for the Most Money?
JunkCarUS is the best place to scrap a car. With the help of our professionals, scrapping has never been much easier. Experts working at the auto scrap yard will make sure the car is perfectly legal to scrap and only then begin with the process. Separating the most valuable parts of a car to scrap, the metal body is then picked up by a crane and compressed in small sizes, which simplifies the recycling process. After compression, the metal is then melted and sent off to different production companies.
JunkCarUS provides you with the best-in-class service and a deal you can't resist. We pay for the junk, measured per ton and for smaller parts per pound, having a fixed rate for the same. How to get the most money for your junk car? We have the perfect solution to your dilemma. Contact us for an estimate.
Conclusion
Scrapping a car for money is always an option and it also helps you get a burden off your head. Scrapping a vehicle at the right place is important. Valuable parts like the GPS system, engine, electrical parts, bumper, gearbox, radiator, and many more can easily get you a substantial amount of money. Not just a few parts, but one can also sell a car for scrap metal.
We hope this guide will lighten up your path to scrap your car. We've created it with the purpose to provide you with the complete knowledge of the junk car industry. After going through it, you can now easily determine your old car's future and avoid scams.
JunkCarUS encourages everyone to recycle their vehicle. We offer services to sell the parts of your vehicle in order to make some money and as well as provide other car owners with the scrap for any production or manufacturing use. Our experts will fetch you an estimate of the total worth of your junk vehicle. We are a trusted brand that junks thousands of cars every month. So, if you want to scrap a car for the most money, just give us a call to get an instant quote and enjoy our hassle-free services.