Mississippi
Mississippi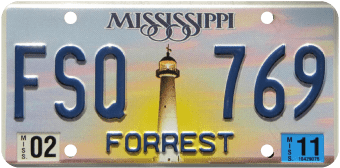 (855) 547-1550
We're open Mon-Fri: 8 am - 8 pm, Sat: 8 am - 3 pm
Cash for Junk Cars in Mississippi
Same-day pick-up available.
Free towing. No paperwork

Same day service available! Price quote guaranteed!
Top dollar paid for your vehicle!
We buy junk cars in any condition
Examples of our junk car estimation
| Vehicle | Minimum Paid | Maximum Paid |
| --- | --- | --- |
| Pontiac Firebird, 2001 | 350 | 3275 |
| Ford Windstar, 1991 | 350 | 2100 |
| Dodge W150, 1976 | 350 | 1300 |
| Volvo XC70, 2005 | 425 | 2300 |
| Pontiac G6, 2009 | 475 | 2700 |
| Saturn Aura, 2007 | 425 | 1900 |
| Honda Accord, 2000 | 425 | 1900 |
| Jeep Liberty, 2004 | 975 | 3100 |
| Subaru Impreza, 2010 | 425 | 2500 |
| Nissan Altima, 2007 | 575 | 2350 |
| Buick Century, 1997 | 550 | 2100 |
| Nissan 300ZX, 1979 | 725 | 4100 |
| Jeep Cherokee, 2007 | 450 | 3690 |
| GMC Envoy XL, 2004 | 950 | 4700 |
| Ford - Expedition, 2003 | 675 | 8750 |
| Chevrolet Tahoe, 1999 | 975 | 4750 |
| Chrysler Pacifica, 2003 | 975 | 3200 |
| Hyundai Elantra, 2007 | 450 | 1900 |
| Chevrolet - Silverado 1500, 1990 | 525 | 2700 |
| Mercedes-Benz E (all), 2010 | 525 | 5250 |
| Ford Bronco, 1995 | 475 | 3700 |
| Volkswagen Beetle, 1975 | 250 | 2200 |
| Mercury Sable, 2000 | 350 | 1750 |
| Lincoln Mark VII, 1980 | 475 | 1900 |
| Jeep Commander, 2007 | 975 | 3250 |
| Dodge Dakota, 2003 | 595 | 3200 |
| Subaru Outback, 1996 | 450 | 1900 |
| Nissan Murano, 2007 | 1200 | 4975 |
| GMC Yukon XL, 2005 | 425 | 3250 |
| Dodge - Pickup, 1978 | 425 | 3200 |
| Toyota Corolla, 1982 | 250 | 1775 |
| Honda Accord, 2003 | 550 | 2750 |
| Cadillac ATS, 2012 | 300 | 1200 |
| Lincoln Continental, 1988 | 550 | 2100 |
| Dodge Durango, 2006 | 750 | 3290 |
| Honda Civic, 1999 | 675 | 1350 |
| Chevrolet - Silverado 1500, 1999 | 675 | 3250 |
| Toyota Corolla, 2007 | 325 | 1395 |
| Ford Escape Hybrid, 2001 | 725 | 1900 |
| Acura CL, 1988 | 275 | 1875 |
| Dodge Neon, 2005 | 475 | 1100 |
| Ford Five Hundred, 2005 | 375 | 1900 |
| Ford - E350, 1986 | 375 | 1025 |
| Chevrolet - Express 3500, 1989 | 450 | 1775 |
| Ford - E350, 1987 | 425 | 1800 |
| Hummer H3, 2009 | 625 | 3700 |
| INFINITI - G35, 2006 | 650 | 3100 |
| Ford Mustang, 1979 | 250 | 1750 |
| GMC 1500, 1979 | 450 | 2750 |
| Ford Escape, 2001 | 575 | 2100 |
We pick-up junk cars in all cities in this state
We're open Mon-Fri: 8 am - 8 pm, Sat: 8 am - 3 pm
Find out what your Junk car is worth in seconds. Fill out information below: We're open Mon-Fri: 8 am - 8 pm, Sat: 8 am - 3 pm
Recently Purchased Vehicles in Mississippi
Check some of our recent pickups in your area
1981 BMW - 320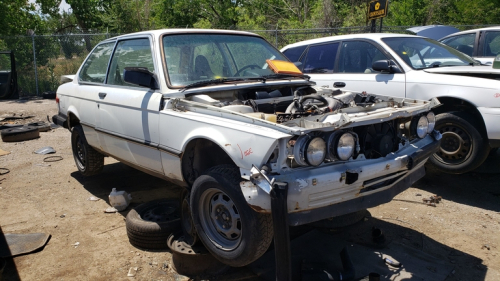 Service date:
November 7, 2022
Service area:
Tupelo, MS 38826
2006 Chevrolet Malibu Maxx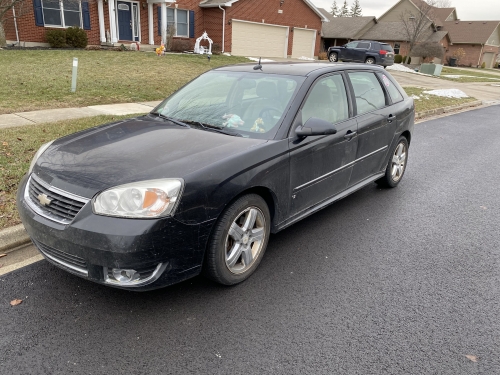 Service date:
January 15, 2023
Service area:
Biloxi, MS 39531
2003 Ford Focus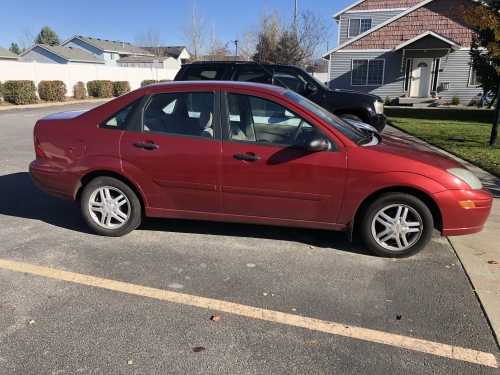 Service date:
December 28, 2022
Service area:
Olive Branch, MS 38654
2010 Chevrolet Impala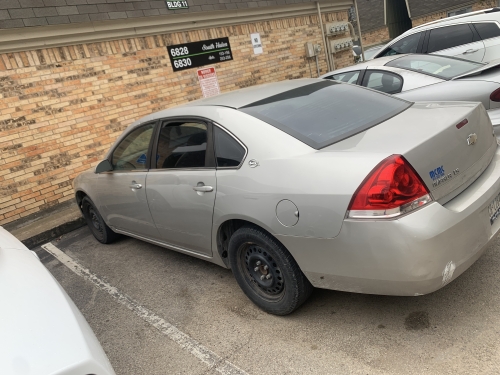 Service date:
December 17, 2022
Service area:
Columbus, MS 39704
2008 Dodge Caliber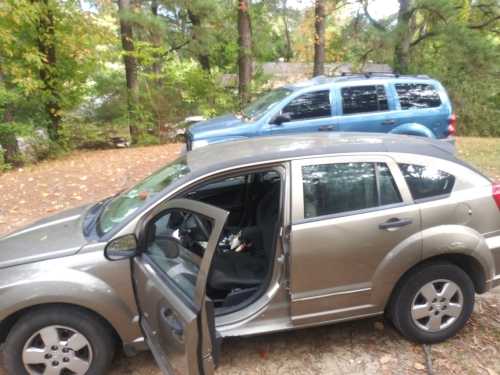 Service date:
November 21, 2022
Service area:
Hattiesburg, MS 39401
2003 Toyota Tundra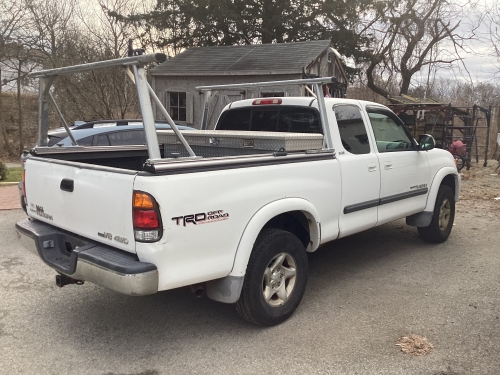 Service date:
January 16, 2023
Service area:
Starkville, MS 39759
2005 Saturn Ion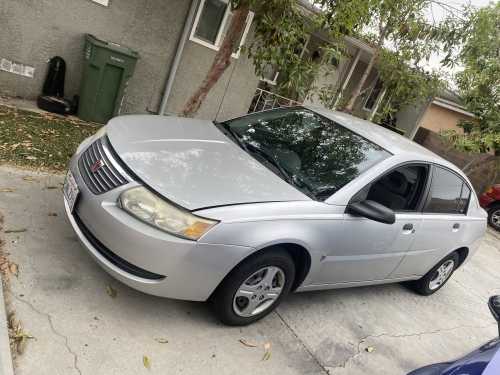 Service date:
December 1, 2022
Service area:
Columbus, MS 39703
2003 Chevrolet TrailBlazer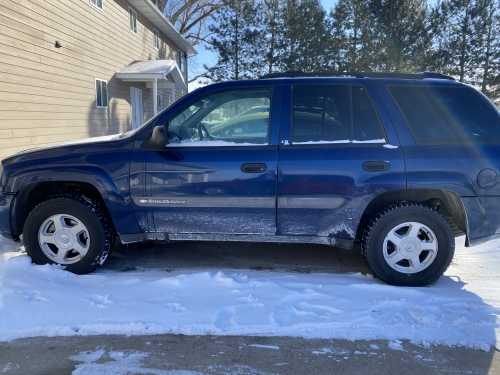 Service date:
December 20, 2022
Service area:
Greenville, MS 38701
5 Steps to Selling Your Junk Car for Cash in Mississippi
Step 1.
Give us a call
Step 2.
Set Up an Appointment With an Appraiser
Step 3.
Check your vehicle and remove any personal belongings
Step 4.
Prepare your vehicle registration, title, and model
Step 5.
Towing away your vehicle
Our Values
High Standards
We seek the best standards in junk vehicle hauling services to meet your needs. We are composed of enthusiastic and well-experienced professionals who will be handling your junk cars, as well as appraise your car. We are very proud of our team of experts who are determined to provide the best experience to our clients and find a fair price that satisfies both parties.
Customer Service Satisfaction
Being a 24-hour junk car buyer, we have produced a contact line service that you can depend on. Through this initiative, clients will no longer have to go directly to our physical office nor wait for working hours because we are responsive at any time of the day. Your queries and initial needs will be catered by our team of well-trained representatives.
Same-Day Service
Our team is standing by and ready to spring into action. If you have a clunker of a car that you want to be rid of, we will gladly swoop in and take it off your property. Just say the word, and your junk car problem will be done within the day. Give us a call, and we will be right there to help you junk your truck for the best price.
Free Paperwork
Entrusting your car to our junk car removal service gives us the responsibility to handle everything, including the transfer of ownership. The only participation we need from you is your signature. Our service is equipped with transparency so that you won't be experiencing unwarranted surprises!
Free Pickup
As soon as you agree upon our negotiation, you will no longer have to worry about any further participation on your part. We do everything for you without additional expensive and unnecessary charges. From free junk car removal to free pickup, all these are part of our service to you.
Highest Pricing Guaranteed
We offer junk vehicle removal services with the Highest Price guaranteed for your junk car. Even if your car is an immobile clunker, don't settle for chump change! Our company is the best place to sell a crashed car at the highest rate possible. We will fairly estimate your car's condition and pay you the rates you truly deserve.
We Pay Cash For Junk Cars in Mississippi
What is a junk vehicle problem? It's when you have non-working or damaged junk vehicles parked in your property that are just gathering dust and rust. The garbage collectors won't take the clunker, you can't drive it away to sell at an auto salvage junkyard or dump somewhere else, and the tow fee will cost you a lot.
So if you are looking for the best cash out ideas, our junk car buyer company is here to help! We buy junk cars in Mississippi, United States. See our junk cars program and bonuses, sell your car and get cash price now. Win-win!
If you want to sell your junk car for cash, simply give us a phone call or text and describe the auto details like car title, insurance card, body damage, etc. Any condition and anywhere in Mississippi. We pay Top Dollar for junk cars.
We're open Mon-Fri: 8 am - 8 pm, Sat: 8 am - 3 pm
Average Time To Pick Up:
23 hours 42 min
Highest Weekly Price Paid:
$973
FAQ About Selling Junk & Damaged Cars in Mississippi
If you have questions about car sales or the purchase process, we recommend you call our hotline, so our friendly agents can answer all your questions even at rush hour. Below are questions that normally pop up when people want to sell junk or damaged cars in Mississippi and surrounding areas.
→ How much can you get for a junk car in Mississippi?
You may have an old or damaged car sitting in your driveway and wondering, "What can I get for my junk car in Mississippi?"
The short answer is that it depends on your vehicle's year, make, model, and condition of your car. For a free quote on your junk or damaged car, please call: (855) 547-1550
→ How to Junk a Car in Mississippi
If you want to get rid of your old car, find a place where you can receive cash for clunkers in Mississippi.
But if you are searching for the Best place to Sell Junk Cars, you are at the right place! JunkCarsUs provides junk car removal in Mississippi.
We are providing a free towing service and will pay you in cash!
Just call us, and say "I want to junk my car": (855) 547-1550
→ Can you scrap a car without a title in Mississippi?
Don't have a title for your old car? No worries! JunkCarsUs can still give you money in Mississippi for an old car providing it meets the following criteria:
You must be the vehicle's owner;
The vehicle must be 10 years old or older;
The vehicle is registered in your name.
If you meet these criteria, we can give you cash for your clunker. We also pay in cash for old or damaged cars, trucks, SUVs, minivans, vans of any year, make and model. Call us for more details at: (855) 547-1550
→ How to get a duplicate Mississippi title?
You can file for a replacement title through the Mississippi DMV. You can do research or read the reviews, or here are the basic steps to take:
Fill out an application form to request a Duplicate Vehicle Title form.
Pay the processing fee, which will vary depending on your vehicle model.
Submit the form to the Mississippi DMV office.
Also, on our website, we have a Guide about how to transfer a car title in the state of Mississippi.
→ How to get rid of an abandoned vehicle in Mississippi?
If the abandoned vehicle and its parts are inside your property, then you have the right to dispose of it or claim ownership. If it's in a public place like a road or park, it would be better to check with Mississippi law about removing abandoned vehicles, license plates information, tax deduction, etc.
→ My car is a total wreck, are you sure you will buy it?
Yes. We can buy your car even if it's a total scrap or help send it to the metal scrap yard. We even buy cars without tires, so forget about losses and get extra funds. Call us to check how much cash you can get for your car!
Testimonials

December 8, 2022
Hayden White
These guys were simply awesome. I had an old beater that I did not know what to do with. I gave them a call and they made me an offer right then on the phone. The best part was that they were able to come out that very day and take away my car. Simply amazing!

December 9, 2022
Ethan White
I had an old car that I wanted to sell but had lost the title. I really didn't want to go through the hassle of trying to get a new title just to sell a beat-up old car. Junkcarsus team helped me to quickly get a replacement title, and their price made me really happy : )

November 17, 2022
Alexandra Price
When my RV finally stopped running, I really did not know what to do with it. It seemed stupid to pay somebody to come to pick it up and salvage it for me so I did some research. Found this removal service and filled out an online form. Within minutes they had called me back with an offer for my car and picked it up that very day. Great service!

December 25, 2022
Hailey Gonzales
I was involved in an accident that my insurance company said was my fault so they were giving me the run-around. The car was too badly damaged to drive anymore and I was really at my wits' end. However these folks offered me a great price for my car and picked it up the same day I called them. Can't ask for more!

November 23, 2022
Rachel Clark
My car had all sorts of electrical and mechanical problems that seemed to keep it in the shop more than I drove it. I tried to sell it but everyone was freaked out when they heard about all the problems I had with the car. Tried this company and not only did they not care about any of that, but they also gave me a reasonable price for the car and hauled it away the same day I gave them a call!

November 4, 2022
Michael Richardson
Had the same car for years and it just kept breaking down. Finally broke down on the side of the road and it was the last straw. Junkcarsus team showed up right where the car broke down in like 45 minutes, gave me cash and took the car. Way better than me paying to tow away a car I did not even want anymore!

December 31, 2022
Elijah Brooks
I had just a day to give away my old cargo van before shifting cities. Junkcarsus.com sent their team on a same-day request to have my old Chevrolet express picked up. I will definitely call them for any further service!

November 3, 2022
Jocelyn Rodriguez
A friend recommended Junkcarsus.com over dinner and little did I know my broken down Corolla would be taken away the very next day. Their prices aren't heavy at all. I would recommend them henceforth.
November 23, 2022
Antonio Morris
My old car was so beaten down I didn't think even a car removal company would bother with it. Junkcarsus.com team really does mean it when they say they remove all kinds of cars. Thanks, guys!