Colorado
Colorado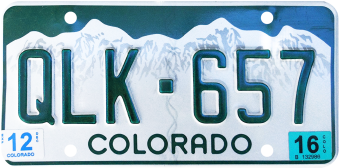 (855) 547-1550
Cash for Junk Cars in Colorado
Same-day pick-up available.
Free towing. No paperwork
Same day service available! Price quote guaranteed!
Top dollar paid for your vehicle!
We buy junk cars in any condition
Examples of our junk car estimation
| Vehicle | Minimum Paid | Maximum Paid |
| --- | --- | --- |
| Hummer H2, 2008 | 750 | 4750 |
| Ford Aerostar, 1995 | 375 | 1275 |
| Dodge Van, 1974 | 375 | 950 |
| Chevrolet 2500, 1985 | 375 | 950 |
| Mazda Tribute, 2003 | 375 | 1375 |
| Dodge Durango, 2013 | 575 | 3275 |
| Dodge Van, 1978 | 350 | 1300 |
| Scion xB, 2006 | 275 | 975 |
| Chevrolet Malibu Limited, 2012 | 325 | 1750 |
| Toyota Pickup, 1991 | 475 | 2900 |
| Ford Aerostar, 0 | 275 | 1350 |
| Audi S6, 1995 | 250 | 1450 |
| Honda Civic, 2001 | 325 | 2100 |
| Honda CR-V, 1999 | 325 | 2350 |
| Ford Taurus, 2000 | 375 | 1150 |
| Dodge Ram Wagon, 1978 | 375 | 1100 |
| Ford - E350 Super Duty, 1987 | 450 | 1200 |
| Isuzu Amigo, 2011 | 275 | 1050 |
| Pontiac Sunfire, 2002 | 325 | 1750 |
| Ford - F-350, 2003 | 375 | 2300 |
| Volkswagen Passat, 2006 | 300 | 2100 |
| Ford Mustang, 2019 | 2100 | 19500 |
| Ford ZX2, 1987 | 325 | 975 |
| Chevrolet - Express 3500, 1989 | 450 | 1775 |
| Chrysler Avanti, 2002 | 375 | 1275 |
| Chevrolet TrailBlazer, 2003 | 375 | 1900 |
| Chevrolet 2500, 1985 | 500 | 3275 |
| Jeep Cherokee, 2002 | 475 | 3250 |
| Chevrolet Caprice Classic, 2013 | 250 | 1200 |
| Chevrolet 1500, 1988 | 425 | 1100 |
| Ford Crown Victoria, 2004 | 250 | 3200 |
| Ford Contour, 1998 | 325 | 1700 |
| Toyota Camry, 2000 | 275 | 1900 |
| Saturn Ion, 2007 | 350 | 1900 |
| Ford Escape, 1987 | 300 | 1550 |
| Cadillac CTS, 2004 | 375 | 2200 |
| Acura Legend, 2007 | 450 | 1900 |
| Cadillac CTS, 2007 | 375 | 750 |
| Mercedes-Benz - E-Class, 2002 | 350 | 2400 |
| Dodge Van, 1972 | 375 | 750 |
| Chevrolet Impala, 2007 | 325 | 1100 |
| Lincoln Continental, 1964 | 200 | 875 |
| Chevrolet Avalanche, 2002 | 425 | 3250 |
| Ford - F-450, 1997 | 450 | 2850 |
| Ford - E350, 1984 | 275 | 985 |
| Buick LeSabre, 1973 | 250 | 1350 |
| Dodge - Ram 2500, 1968 | 450 | 3750 |
| Mercedes-Benz - S-Class, 2000 | 375 | 3850 |
| Mitsubishi Outlander, 1993 | 275 | 750 |
| Ford - E150, 1985 | 375 | 1900 |
We pick-up junk cars in all cities in this state
Find out what your Junk car is worth in seconds. Fill out information below:
Recently Purchased Vehicles in Colorado
Check some of our recent pickups in your area
2005 GMC Yukon XL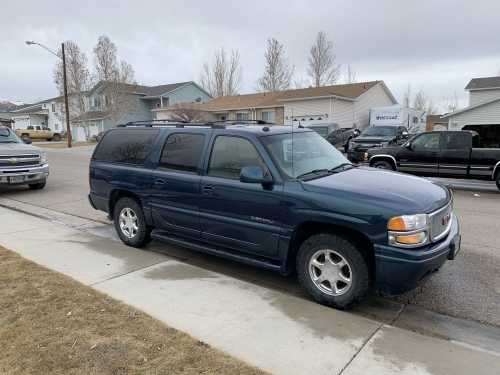 Service date:
April 16, 2022
Service area:
Colorado Colorado Springs, 80962
2005 Ford - F-250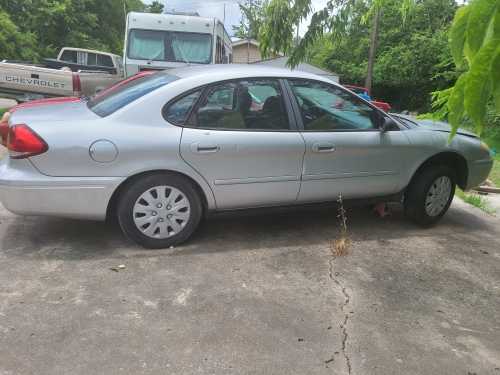 Service date:
May 11, 2022
Service area:
Colorado Pueblo, 81008
2000 Honda Accord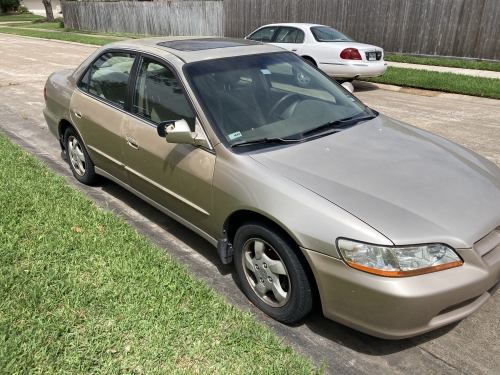 Service date:
May 25, 2022
Service area:
Colorado Arvada, 80004
2010 Hyundai Accent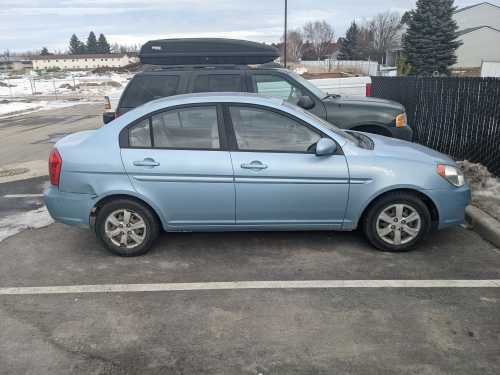 Service date:
May 5, 2022
Service area:
Colorado Centennial, 80015
2006 Dodge - Ram 1500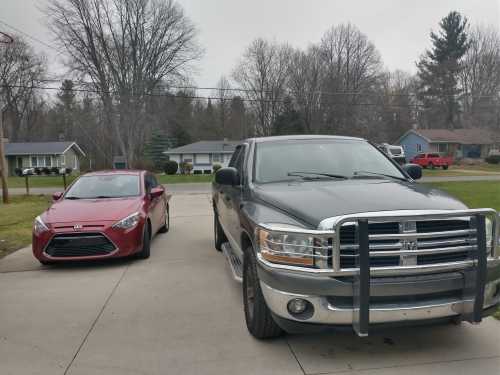 Service date:
May 31, 2022
Service area:
Colorado Boulder, 80314
2002 Oldsmobile Intrigue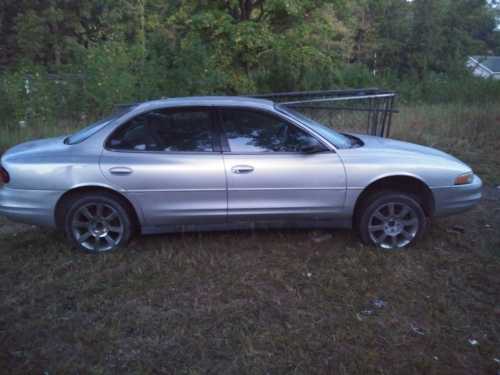 Service date:
May 24, 2022
Service area:
Colorado Lakewood, 80214
1981 Ford Econoline Vans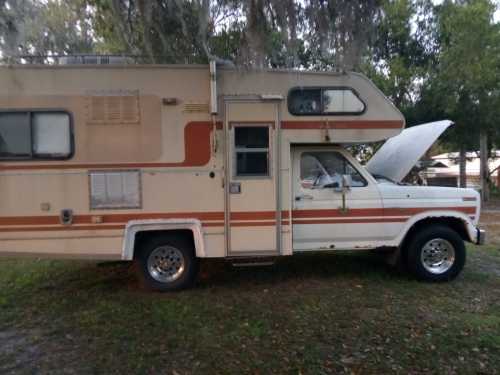 Service date:
May 25, 2022
Service area:
Colorado Arvada, 80006
2001 Dodge Durango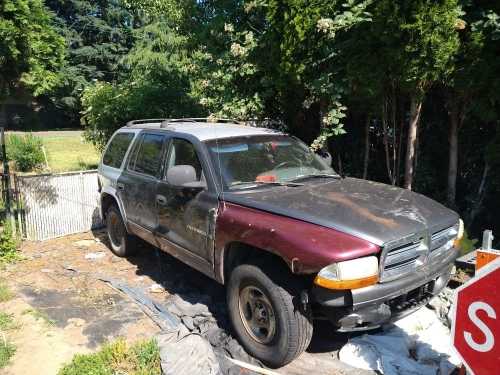 Service date:
April 12, 2022
Service area:
Colorado Colorado Springs, 80931
5 Steps to Selling Your Junk Car for Cash in Colorado
Step 1.
Give us a call
Step 2.
Set Up an Appointment With an Appraiser
Step 3.
Check your vehicle and remove any personal belongings
Step 4.
Prepare your vehicle registration, title, and model
Step 5.
Towing away your vehicle
Our Values
Customer Service Satisfaction
Our friendly, knowledgeable customer service reps strive to make the disposal of your junk car a rewarding experience. They'll answer your questions, and our highly skilled and trained professionals ensure they safely remove your junk car. Our experts will answer all your questions and provide you with a consultation regarding your car condition. Your satisfaction is guaranteed!
Highest Pricing Guaranteed
If you are looking for the Highest Price for your junk car, our company is your right choice. Instead of paying for towing services or junk haulers to remove your junk car, we will pay you top dollar instead.
Same Day Service
Our team is standing by and ready to spring into action. If you have a clunker of a car that you want to be rid of, we will gladly swoop in and take it off your property. Just say the word, and your junk car problem will be done within the day. Give us a call, and we will be right there to help you junk your truck for the best price.
Free Paperwork
We are not only a junk car removal service, but we are also a team of reliable and honest individuals. We make sure that our transaction is transparent to you. We will only be needing your signature on the vital papers, such as the transfer of ownership that we have to settle.
High Standards
The appraisal for your cars is handled with our team of professionals who always provide an honest evaluation. Our 30-year experience is a composition of stumbling blocks that we overcome with hard work, improvement, and less supervision.
Free Pickup
We won't charge you for the junk truck pick-up or towing. These perks are provided as soon as you agree to your junk car's price. This initiative is part of our top-notch service to you. We don't just offer the highest price for your junk cars, but we also provide for the smoothest junk car transaction.
We Pay Cash For Junk Cars in Colorado
What is a junk vehicle problem? It's when you have non-working or damaged junk vehicles parked in your property that are just gathering dust and rust. The garbage collectors won't take the clunker, you can't drive it away to sell at an auto salvage junkyard or dump somewhere else, and the tow fee will cost you a lot.
So if you are looking for the best cash out ideas, our junk car buyer company is here to help! We buy junk cars in Colorado, United States. See our junk cars program and bonuses, sell your car and get cash price now. Win-win!
If you want to sell your junk car for cash, simply give us a phone call or text and describe the auto details like car title, insurance card, body damage, etc. Any condition and anywhere in Colorado. We pay Top Dollar for junk cars.
You Want to Sell Your Junk Car for Cash in CO state? Junkcarsus.com can help you!
If you live in Colorado, then one of the priorities of the local government is keeping the state clean and free from junk. A rusted and damaged car sitting on your lawn is far from harmless. The sharp edges can nick or injure people, and it can be home to rats and other vermin. If you struggle to keep your vehicle running or have a car you wish to sell, don't wait until it's a complete rustbucket. We have a special offer price for our customers at the dealership center!
Junkcarsus.com is one of the best companies in the industry that will pay cash for junk cars in Colorado. We are ready to haul away your problem within an estimated price quote.
We offer the best rates and give price quotes in Colorado
We have a free towing service
We have friendly and professional employees
We move fast: same-day towing service
So if you have a junk vehicle in your driveway, Call Us ASAP, so we can give you some cash and present hot offers!
Average Time To Pick Up:
12 hours 17 min
Highest Weekly Price Paid:
$1039
FAQ About Selling Junk & Damaged Cars in Colorado
If you have questions about car sales or the purchase process, we recommend you call our hotline, so our friendly agents can answer all your questions even at rush hour. Below are questions that normally pop up when people want to sell junk or damaged cars in Colorado and surrounding areas.
→ How much can you get for a junk car in Colorado?
You may have an old or damaged car sitting in your driveway and wondering, "What can I get for my junk car in Colorado?"
The short answer is that it depends on your vehicle's year, make, model, and condition of your car. For a free quote on your junk or damaged car, please call: (855) 547-1550
→ How to Junk a Car in Colorado
If you want to get rid of your old car, find a place where you can receive cash for clunkers in Colorado.
But if you are searching for the Best place to Sell Junk Cars, you are at the right place! JunkCarsUs provides junk car removal in Colorado.
We are providing a free towing service and will pay you in cash!
Just call us, and say "I want to junk my car": (855) 547-1550
→ Can you scrap a car without a title in Colorado?
Don't have a title for your old car? No worries! JunkCarsUs can still give you money in Colorado for an old car providing it meets the following criteria:
You must be the vehicle's owner;
The vehicle must be 10 years old or older;
The vehicle is registered in your name.
If you meet these criteria, we can give you cash for your clunker. We also pay in cash for old or damaged cars, trucks, SUVs, minivans, vans of any year, make and model. Call us for more details at: (855) 547-1550
→ How to get a duplicate Colorado title?
You can file for a replacement title through the Colorado DMV. You can do research or read the reviews, or here are the basic steps to take:
Fill out an application form to request a Duplicate Vehicle Title form.
Pay the processing fee, which will vary depending on your vehicle model.
Submit the form to the Colorado DMV office.
Also, on our website, we have a Guide about how to transfer a car title in the state of Colorado.
→ How to get rid of an abandoned vehicle in Colorado?
If the abandoned vehicle and its parts are inside your property, then you have the right to dispose of it or claim ownership. If it's in a public place like a road or park, it would be better to check with Colorado law about removing abandoned vehicles, license plates information, tax deduction, etc.
→ My car is a total wreck, are you sure you will buy it?
Yes. We can buy your car even if it's a total scrap or help send it to the metal scrap yard. We even buy cars without tires, so forget about losses and get extra funds. Call us to check how much cash you can get for your car!
Testimonials

Full points for punctuality! Through the entire process, Junkcarsus.com was easily accessible and prompt in their response time. Thanks team for your great service!

May 20, 2022
Jocelyn Martin
Good service at workable costs! Dave was prompt with the paperwork and handled questions with a smile. Would recommend to everyone.

April 13, 2022
Carter Bell
Had a car with a dead engine and four flat tires and did not think anyone would give me a dime for it. Called junkcarsus and they offered a pretty decent price. Really friendly on the phone. No salesman pressure, just straightforward and quick!

May 14, 2022
Sebastian Green
The cost to keep repairing my old truck just did not make sense due to its age. After short googling I found Junkcarsus. It was unbelievable how quick and easy the process was. Add to that a fine price on a car I got. I really didn't think I was going to get a dime out of, thank you!
Junkcarsus team noted that I left mechanics kit and speakers in my old van and handed all the stuff to me before taking my car. That's what I call attention to the details. Thank you, guys!

May 24, 2022
Gabriel Barnes
Gave these guys a call on a Saturday to get my old truck taken away. They were there in a couple of hours and took it away right then! Super professional and easy to deal with. Seriously if I would have known how easy it was I would have called junkcarsus a whole lot sooner.

May 15, 2022
Destiny Morgan
We were moving states and needed to get rid of an old RV. With a dilapidated body, I knew I'd get no salvage value. Junkcarsus got the paperwork done and drove it off in a jiffy. Thanks to such prompt service in the nick of time!

April 29, 2022
Rebecca Coleman
Not much for phone calls so I filled out the online form for junkcarsus. Got right back to me and since they already had my info gave me a price right then. Scheduled a time for later that day and the whole thing was done.

April 8, 2022
Jenna Patterson
As a woman, I've always been a little apprehensive when it comes to car issues. My old car was constantly having problems and I just felt like I was throwing good money after bad fixing it all the time. Called this company and it was great. No pressure and good info. Would definitely recommend them!