Connecticut
Connecticut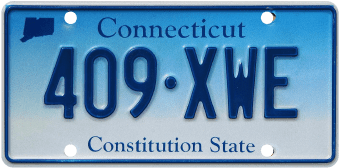 (855) 547-1550
We're open Mon-Fri: 8 am - 8 pm, Sat: 8 am - 3 pm
Cash for Junk Cars in Connecticut
Same-day pick-up available.
Free towing. No paperwork

Same day service available! Price quote guaranteed!
Top dollar paid for your vehicle!
We Pay Cash for Junk Cars in Connecticut
Still asking yourself where can I junk my car in Connecticut? Look no more because we at JunkCarsUs would love to help you. We buy junk cars in any condition, and we've done it for years in different states of the USA. We provide the highest price on the market for your vehicle and pay in cash, so you won't have to wait to get your money.
Factors that Impact Junk Car Prices in Connecticut
Prices for used cars can be different. To understand how much you can receive for your car, you need to know what factors affect its value. When calculating the price for clunkers, companies usually take into account the following aspects:
Car model
Of course, if you're selling a junk car in Connecticut in a terrible condition that looks like a bunch of scrap metal, the model does not matter. But if your vehicle has parts that can be used, this can significantly increase its price. The reason is that some models are in high demand on the market and require parts for maintenance and repair. For example, you can get good money for cars of such brands as Toyota, Honda, Nissan, and Ford.
The age of the car
This is one of the most important factors when selling junk cars for cash in Connecticut. For newer vehicles, junk car buyers are usually willing to pay more. However, as we've mentioned above, in some cases, the car, or some of its parts, can be repaired and resold to enthusiasts who still trust only a 'good old school.' If you have an old vintage car, you also have a chance to get good money for it.
Also, newer cars are more likely to use environmentally friendly plastics and have less steel and aluminum. This will negatively affect the price if you sell them as scrap cars.
Condition of the car
If your car is broken down and totally unusable, you can only sell it as scrap metal. The money you get depends on the weight of the vehicle. If some components are still in working condition, you can sell your car for parts and get a higher price for the parts you sell.
The most valuable parts of a car are the engine, the transmission, and the catalytic converter. These are expensive parts if you buy them brand new. So drivers often look for used parts to purchase and replace them in the car. In addition, these parts usually contain a lot of valuable metal.
Scrap metal prices
The demand for scrap metal can change from time to time. And these fluctuations influence the price of scrap metal. As cars are mostly made of steel and aluminum, you can study the prices for these two metals to understand how profitable it is to sell a vehicle in your state.
If the demand for the metal is low, you should wait a while for the situation to change. If the demand is high, don't expect it to stay that way for long. Take advantage of beneficial conditions and sell a junk car in Connecticut.
Location
The demand for auto parts may vary from city to city and state to state. If there is a high demand for details for your car in the area, you may get good money. Also, the cost of towing may vary from place to place. The more expensive it is to transport your old car, the less money you will receive.
Examples of our junk car estimation

Call us for details (855) 547-1550

| Vehicle | Minimum Paid | Maximum Paid |
| --- | --- | --- |
| Isuzu Trooper, 1998 | 675 | 2100 |
| Ford Thunderbird, 1985 | 675 | 1900 |
| Ford Escape, 2003 | 550 | 1875 |
| Kia Optima, 2014 | 1100 | 7200 |
| Jeep Wrangler, 2014 | 2300 | 11000 |
| Honda Civic, 2002 | 425 | 3250 |
| Buick Century, 1956 | 275 | 1900 |
| Dodge Magnum, 2005 | 350 | 950 |
| Scion xB, 2006 | 300 | 1475 |
| Nissan Altima, 2009 | 475 | 3200 |
| Jaguar Vanden Plas, 1997 | 475 | 3250 |
| Honda Accord, 2003 | 425 | 1775 |
| Kia Sedona, 2003 | 325 | 2100 |
| Ford Fiesta, 2017 | 250 | 3500 |
| Volvo S60 Inscription, 2014 | 375 | 1900 |
| Chevrolet Cobalt, 2006 | 550 | 1700 |
| Ford Cavalier, 1986 | 275 | 750 |
| Cadillac DeVille, 1980 | 550 | 2500 |
| Hummer H3, 2009 | 675 | 4500 |
| Toyota Corolla, 2007 | 325 | 1395 |
| Ford Fusion, 2010 | 450 | 2100 |
| Saturn SC, 1999 | 275 | 1100 |
| Honda Civic, 1998 | 325 | 1900 |
| Dodge Challenger, 2010 | 375 | 2400 |
| Honda Accord, 2004 | 475 | 2650 |
| Ford - E350, 1987 | 425 | 1800 |
| Kia Sportage, 2012 | 675 | 3700 |
| Oldsmobile Intrigue, 2002 | 500 | 1900 |
| Ford Ranger, 1999 | 275 | 1600 |
| Ford Expedition (all), 2004 | 675 | 3200 |
| Jeep Liberty, 2004 | 975 | 3100 |
| Mercedes-Benz S (all), 1980 | 350 | 3250 |
| Chevrolet - Van, 2001 | 250 | 750 |
| Chevrolet Avalanche, 2003 | 450 | 3975 |
| GMC Safari, 2005 | 650 | 3500 |
| Chevrolet 3500, 1983 | 250 | 1950 |
| Jeep Liberty, 2011 | 450 | 2300 |
| Chevrolet 2500, 1985 | 375 | 950 |
| Honda Odyssey, 2008 | 325 | 1100 |
| Chrysler Pacifica, 2005 | 675 | 2100 |
| Chevrolet 2500, 1985 | 500 | 3275 |
| Chevrolet Cobalt, 2008 | 425 | 2300 |
| Nissan 300ZX, 1979 | 725 | 4100 |
| Chevrolet Impala, 2009 | 475 | 2100 |
| Chrysler Sebring, 2005 | 475 | 2200 |
| Cadillac Seville, 2002 | 475 | 1400 |
| Honda Civic, 2001 | 325 | 2100 |
| Cadillac STS, 2005 | 850 | 3900 |
| Chevrolet Avalanche, 2005 | 625 | 4300 |
| Ford Windstar, 1991 | 350 | 2100 |
How Does JunkCarsUs Calculate Junk Cars Prices in Connecticut?
We accurately calculate the value of your old car using the above-mentioned reliable factors. You can count in advance and get a rough estimate you will receive for the vehicle. Just use our Car Value Calculator and enter the requested information about your car. You can also call us and tell our representative your car information. Our employees can calculate the cost quickly and tell you right away.
We pick-up junk cars in all cities in this state
We're open Mon-Fri: 8 am - 8 pm, Sat: 8 am - 3 pm
How To Choose a Junk Car Buyer in Connecticut?
Finding a good buyer of old cars is the first step to a successful deal. Take your time and do thorough research. For this, you can Google for something like 'Connecticut junk cars for cash.' Write down all the possible buyers in your area, with links to their websites and contact information. After that, you can start comparing and selecting the right buyer for you. We recommend you consider the following factors:
License

. To avoid any future legal problems, you need to arrange a formal transaction. Keep in mind that many states do not allow junkyards to accept old cars without a title or registration. So, make sure you find a licensed car buyer like JunkCarsUs, which pays

cash for clunkers in

Connecticut

and will legally purchase your junker.

Reputation. Checking this information is a straightforward process — just look for reviews from other car owners. You can find such reviews on special consumer sites. The more positive reviews you find, the better. If you do not see any, you should be careful and perhaps look for another buyer for a safe and profitable junk car removal in Connecticut.
A good price offer. Different buyers can offer different money for the same car. You can compare prices and choose the combination of prices and terms that suits you best. For example, some companies might offer you a high price for your car, but you'll be charged a fee for having it towed. In some cases, they can even ask you to bring your vehicle to the salvage yard yourself.
Finding a good company to get rid of your old salvage car is an essential step. We at JunkCarsUs are proud to say that we provide the best services. We buy junk cars in Connecticut in any condition, arrange all the necessary paperwork, provide the same day pick-up, and tow your vehicle for free.
We're open Mon-Fri: 8 am - 8 pm, Sat: 8 am - 3 pm
Average Time To Pick Up:
24 hours 38 min
Highest Weekly Price Paid:
$1969
FAQ About Selling Junk & Damaged Cars in Connecticut
If you have questions about car sales or the purchase process, we recommend you call our hotline, so our friendly agents can answer all your questions even at rush hour. Below are questions that normally pop up when people want to sell junk or damaged cars in Connecticut and surrounding areas.
→ How much can you get for a junk car in Connecticut?
You may have an old or damaged car sitting in your driveway and wondering, "What can I get for my junk car in Connecticut?"
The short answer is that it depends on your vehicle's year, make, model, and condition of your car. For a free quote on your junk or damaged car, please call: (855) 547-1550
→ How to Junk a Car in Connecticut
If you want to get rid of your old car, find a place where you can receive cash for clunkers in Connecticut.
But if you are searching for the Best place to Sell Junk Cars, you are at the right place! JunkCarsUs provides junk car removal in Connecticut.
We are providing a free towing service and will pay you in cash!
Just call us, and say "I want to junk my car": (855) 547-1550
→ Does your company offer free junk car removal in Connecticut?
JunkCarsUs offer free junk car removal in every US state, including Connecticut?. We don't serve only in Alaska and Puerto Rico. All our deals cover free towing by default. Just give us a call and agree on a date and time that's convenient for you, so we come to your place and pick up your junker. We even have a same-day pickup service. So, you can count on closing a deal and getting your cash within a single day with us.
→ How to get a duplicate Connecticut title?
You can file for a replacement title through the Connecticut DMV. You can do research or read the reviews, or here are the basic steps to take:
Fill out an application form to request a Duplicate Vehicle Title form.
Pay the processing fee, which will vary depending on your vehicle model.
Submit the form to the Connecticut DMV office.
Also, on our website, we have a Guide about how to transfer a car title in the state of Connecticut.
→ How to get rid of an abandoned vehicle in Connecticut?
If the abandoned vehicle and its parts are inside your property, then you have the right to dispose of it or claim ownership. If it's in a public place like a road or park, it would be better to check with Connecticut law about removing abandoned vehicles, license plates information, tax deduction, etc.
→ My car is a total wreck, are you sure you will buy it?
Yes. We can buy your car even if it's a total scrap or help send it to the metal scrap yard. We even buy cars without tires, so forget about losses and get extra funds. Call us to check how much cash you can get for your car!
Find out what your Junk car is worth in seconds. Fill out information below: We're open Mon-Fri: 8 am - 8 pm, Sat: 8 am - 3 pm
Recently Purchased Vehicles in Connecticut
Check some of our recent pickups in your area

2005 Chevrolet TrailBlazer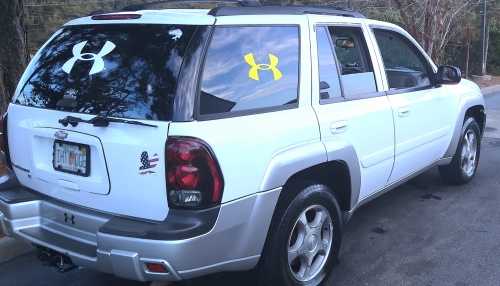 Service date: November 19, 2023

2008 Hyundai Sonata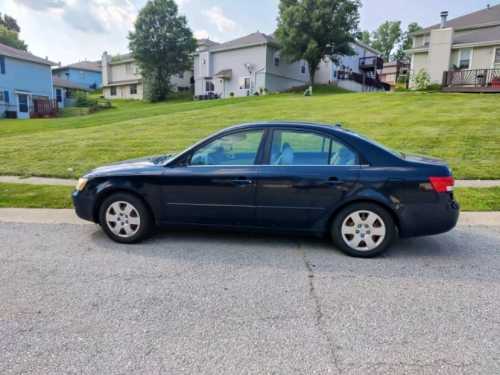 Service date: November 4, 2023

1989 Chevrolet - Van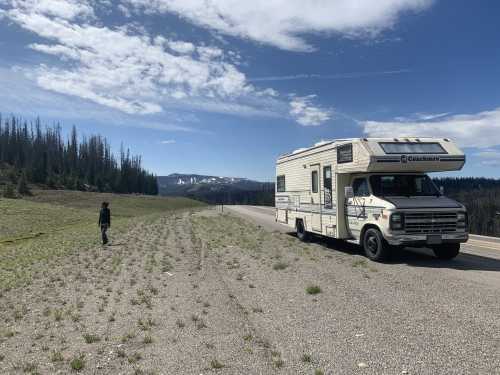 Service date: November 30, 2023

2001 Ford Crown Victoria
Service date: November 27, 2023

2006 Chevrolet TrailBlazer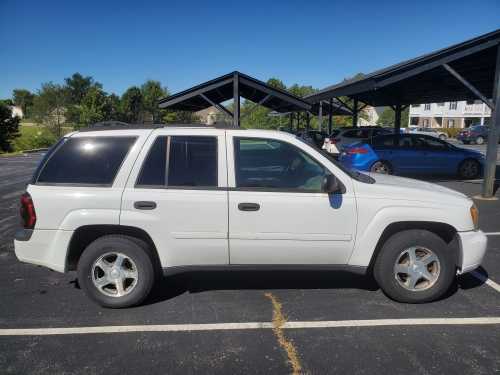 Service date: October 14, 2023

2007 Jeep Cherokee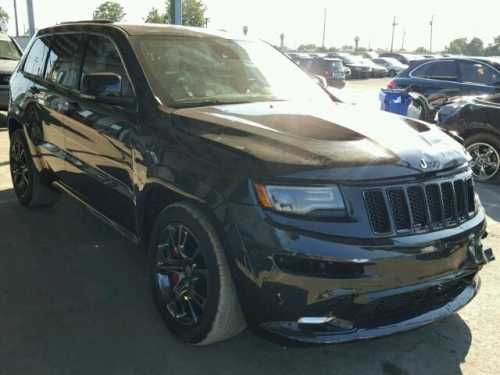 Service date: November 27, 2023

2012 Hyundai Elantra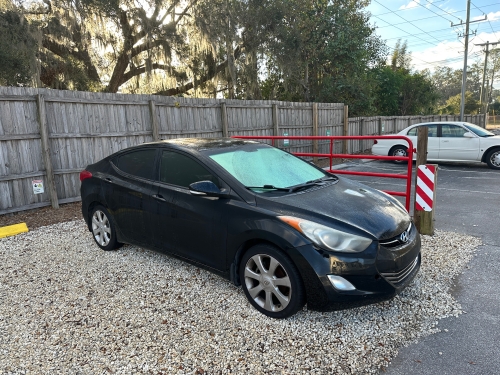 Service date: October 28, 2023

1978 Dodge Van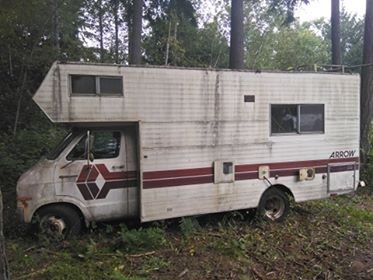 Service date: November 23, 2023
5 Steps to Selling Your Junk Car for Cash in Connecticut
Step 1.

Give us a call
Step 2.

Set Up an Appointment With an Appraiser
Step 3.

Check your vehicle and remove any personal belongings
Step 4.

Prepare your vehicle registration, title, and model
Step 5.

Towing away your vehicle
Our Values
High Standards

We established our company almost 30 years ago. We would have never gone this far if it wasn't for our team of professionals over the years. We are very lucky to have a team of trained car experts on our staff dedicated to providing the best customer experience.
Customer Service Satisfaction

As soon as you reach us, you will be welcomed by our friendly customer service team. Our reliable 24-hour junk car buyers will answer your inquiries anytime. No more hassle waiting for the working hours because our customer service team is responsive throughout the day.
Same-Day Service

We treat each pickup as an opportunity to delight our customers. Our same-day service is just one of our many ways to show that we mean business. If you have a junk car for disposal, give us a call, and we assure you that your rustbucket will have a new home before the day ends.
Free Paperwork

Our junk car removal service assures you transparency and honesty as you entrust us to a deal. We won't be giving you a headache for any needless surprises. We give you a well-deserved upshot.
Free Pickup

During our negotiation, all costs and expenses are considered to give you the best offer. The best part is, we don't charge for the removal. The junk car removal comes as a bonus of our Royal service. Plus, the pickup of your junk car is free!
Highest Pricing Guaranteed

If you are looking for the Highest Price for your junk car, our company is your right choice. Instead of paying for towing services or junk haulers to remove your junk car, we will pay you top dollar instead.
Counties in Connecticut we serve
Testimonials
October 11, 2023
Hayden White
These guys were simply awesome. I had an old beater that I did not know what to do with. I gave them a call and they made me an offer right then on the phone. The best part was that they were able to come out that very day and take away my car. Simply amazing!
November 6, 2023
Grace Flores
I was worried that when I went to a dealer, they were going to give me a super lowball price for my old car. Just out of curiosity, found Junkcarsus website and send them an email. They called me back and I was amazed at the high price they offered plus they came out and picked it up that very day and gave me a cash!
October 10, 2023
Alexandra Price
When my RV finally stopped running, I really did not know what to do with it. It seemed stupid to pay somebody to come to pick it up and salvage it for me so I did some research. Found this removal service and filled out an online form. Within minutes they had called me back with an offer for my car and picked it up that very day. Great service!
November 27, 2023
Sebastian Green
The cost to keep repairing my old truck just did not make sense due to its age. After short googling I found Junkcarsus. It was unbelievable how quick and easy the process was. Add to that a fine price on a car I got. I really didn't think I was going to get a dime out of, thank you!
November 24, 2023
Jordan White
Just about as straight forward as you can get. You tell them about your car, they make you an offer. Then they just come out and get the car. Oh, and it does not matter if you do not have the title for the car.
November 1, 2023
Maya Brown
Had a car that I still owed money on and I could not keep up with the payments anymore. The Junkcarsus guys came out and took care of hauling the car away and they handled all the paperwork and payments to get the loan paid off before they took the car. Could not be easier.
October 29, 2023
Jaden Sanchez
Prompt and efficient junk removal services – they were the only service that agreed to remove my beaten up Toyota that's been occupying space after the accident!
November 14, 2023
Lily Jones
Satisfied with Junkcarsus from the first call to the pick-up and formalities. No fuss service. Our garage finally has some breathing space now after sending off the old Yaris. Thank you!
November 24, 2023
Christian Murphy
My trailer needed to be dumped and I just couldn't find the time to drive it to the junkyard myself. Called Junkcarsus on a whim and it was great how they managed to respond and get the job done in just a day's time. No complaints about the service!