We Buy Used Cars
We Buy Used Cars
Our safety conscious professionals provide quick junk car pickup and removal services.
We Buy Used Cars
There are many reasons why you would want to sell your old car. Maybe you have a new one, or the old clunker is just not that reliable anymore. Whatever the reason, keeping your vehicle sitting in your yard or garage when you don't have any plans for it is not a great idea. The value of your used car will decrease every day until it eventually becomes a pile of rust.
Sell your used car for cash!
We buy used cars and trucks and almost any vehicle in any condition. Flipping your used vehicle for cash is very easy and starts with just a simple call. Call us, and we will offer you a fair (perhaps even above market) value for your used ride — we will even throw in a totally free towing service. If you have an old car or truck you want to sell or dispose of, give us a call, and we assure you that your vehicle will have a new home before the day ends.
Get in touch with us
If you want to sell your damaged car for cash, sImply give us a call or fill out our online form. Let us know the make, model, mileage, and condition of the car.
Get an instant offer
Once we have the information about your broken, damaged or even non-working car we will make you an instant offer. There are no hidden fees, no surprise costs, and no markdowns.
Make a pick-up appointment
Free Pick-up. Free Paperwork. Our friendly staff will set up a time to come to you. We will take a look at your car to verify the details you gave us about your car, we pay you cash, then we take your car away. Simple as that.
We buy used cars, running or not
Some buyers will tell you that they could buy your used car whatever the condition, but when they come to pick it up, they balk and say:
"It's too rusty."
"There's no way it will run again."
"We can't fix that!"
That's not how we do business. When we tell you that we buy used cars in any condition, we mean it. It can be in running condition or the saddest condition, as long as you are willing to sell, we are willing to buy. We offer fast cash for used cars, and our buying process is as simple as it gets.
No flowery promises or vague notions. Call us, and our team will do an initial assessment of your used vehicle either via a combination of pictures, videos, and verbal descriptions. Upon finishing your conversation with our friendly professionals, we will start working on getting your used car off your hands.
Our Values
Customer Service Satisfaction
Our company is proud to be composed of a team of proficient customer service representatives tasked to delve into your inquiries about our car junk services. Our team is even prouder as we are your 24-hour junk car buyers. You can reach us as soon as you need our service without the hassle of waiting for an opening time.
Free Paperwork
We are not only a junk car removal service, but we are also a team of reliable and honest individuals. We make sure that our transaction is transparent to you. We will only be needing your signature on the vital papers such as the transfer of ownership that we have to settle.
High Standards
We aim to give you a junk vehicle removal experience you deserve. Our team will serve you with passion and efficiency to fulfill our responsibilities.
Free Pickup
As soon as you agree upon our negotiation, you will no longer have to worry about any further participation on your part. We do everything for you without additional expensive and unnecessary charges. From the free junk car removal to free pickup, all these are part of our service to you.
Same Day Service
You might be thinking that a same day service is too good to be true, but that's how we work! We know that junk cars can be a health and hazard problem, not to mention an eyesore. So we want to rid you of this burden as soon as possible.
Highest Pricing Guaranteed
If you are looking for the Highest Price for your junk car, our company is your right choice. Instead of paying for towing services or junk haulers to remove your junk car, we will pay you top dollar instead.
Find out what your Junk car is worth in seconds. Fill out information below:
We buy used cars with no title
If your old vehicle has been left unused for many years, it is totally reasonable if you lost the ownership title. When this happens, it usually means that you can't sell your car because the title is a legal requirement. With JunkCarsUs, no title — no problem, our experts can help you retrieve another copy by helping you navigate all the processes and even line up at the DMV for you. If this is not doable, don't fret! Remember, we said no title — no problem.
If you own the vehicle, it should be fairly easy to prove ownership by producing an old registration together with your driver's license. If you need help, contact us to get more information, since every state has different rules and regulations. Our experts will analyze your situation and guide you on how to sell your used car within the law's confines.
We provide an instant quote and same-day pickup
The process of selling your used car has never been easier. One phone call is all it takes, and our team will offer you an instant quote based on the information you provided. Our offer includes a free towing service so you don't have to worry about who or how you will remove the vehicle from your property.
Our quote also includes a same-day pickup deal where we collaborate with nearby teams in your area for the quickest way to provide our service. Some companies might charge extra for a rush-like service, but we make it part of our core offering. We treat each pick up as an opportunity to prove our worth to our customers. Our same-day pickup service is just one of our ways to show our sincerity and professionalism.
Testimonials

October 22, 2020
Allison Gonzales
Kind of worried about using this service at first. Figured they would give me a price for my old car and then try to lowball me when they showed up. Could not be more wrong! Gave them my details and the quote they gave is what they paid when they showed up, no questions asked.

September 4, 2020
Patrick Adams
Wanted to donate my old car. Made an appointment with someone and they did not show up when promised. Figured I would give these guys a call on a whim. They were there within an hour and gave me the cash on the spot. Hope I never have to get rid of an old car again but if I do I am definitely calling junkcarsus.

September 11, 2020
Timothy Thomas
My last car did not pass smog and the quote I got to fix it was through the roof. Figured it was time to just get something else and figured I couldn't sell it or trade it in without smog. Called Junkcarsus and they gave me a fair price and the whole thing was done the same day.

September 18, 2020
Samuel Ross
Had an old car that was junk that that needed to be gone. Junkcarsus showed up in 30 minutes, jump-started it, and then towed it out. Gave me a fair price and did the whole thing in about 10 minutes!

October 17, 2020
Taylor Butler
Had a car that was cosmetically ok but needed a new engine. Figured I would eventually get around to it but after a couple of years sitting in my driveway I gave up. Got in touch with junkcarsus reps, and they took it off my hands including taking care of all of the paperwork!

October 24, 2020
Mackenzie Martinez
Looking to upgrade from the CR-V, I needed to sell it off first to clear garage space. The body was ok but the engine no good. The staff at Junkcarsus was courteous and got the job done with minimal involvement from me. Thnx!

October 22, 2020
Alexandra Young
I have used junkcarsus.com services twice before and the third call was no different. Totally recommend cars just for their prompt, fast and friendly service that's light on the pocket!

September 7, 2020
Jocelyn Rodriguez
A friend recommended Junkcarsus.com over dinner and little did I know my broken down Corolla would be taken away the very next day. Their prices aren't heavy at all. I would recommend them henceforth.

October 18, 2020
Amber Taylor
Have a truck that has over 300,000 miles on it. Won't mention the brand but you can probably guess with the milage. Figured to just let someone take it for scrap but "Junkcarsus" actually gave us some money for it and they towed it too!
Recently Purchased Vehicles in
Check some of our projects to know how we help businesses solve their challenges
2011 Chevrolet Camaro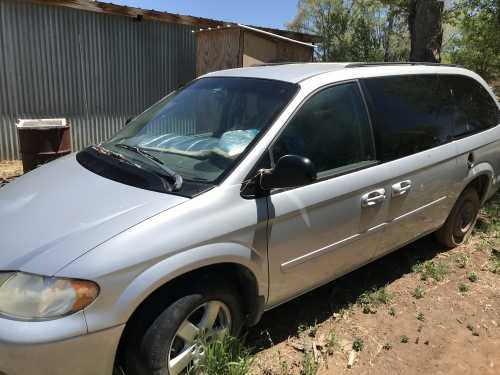 Service date:
September 10, 2020
1980 Mercedes-Benz S (all)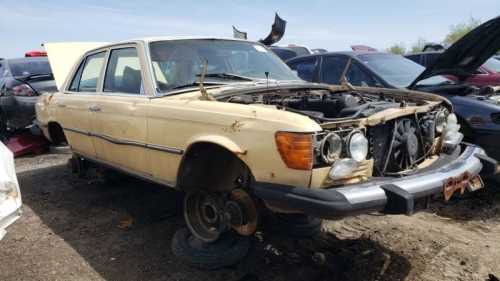 Service date:
October 20, 2020
1985 Ford - E150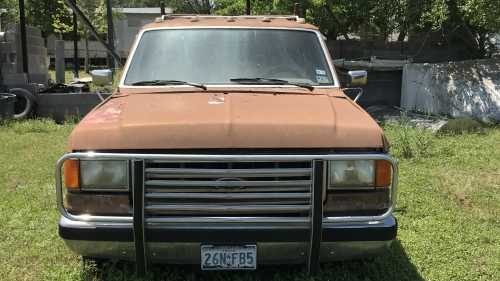 Service date:
September 16, 2020
1999 Ford Ranger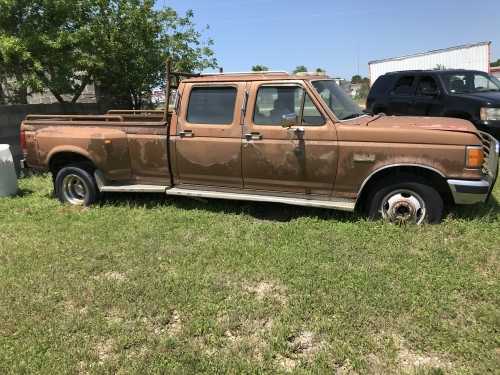 Service date:
September 28, 2020
1975 Chevrolet Monte Carlo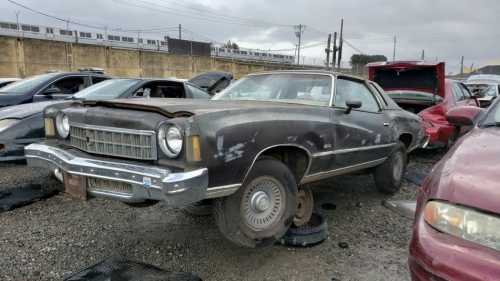 Service date:
October 28, 2020
1975 Volkswagen Beetle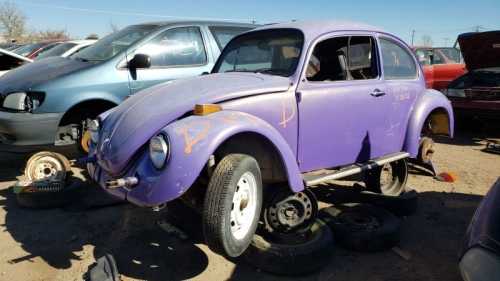 Service date:
October 31, 2020
Service area:
Mississippi
2008 Chevrolet Traverse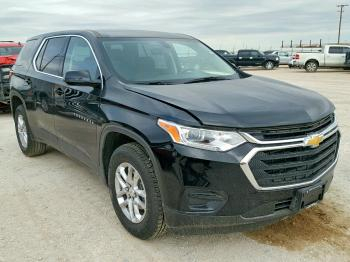 Service date:
September 16, 2020
1987 Ford Mustang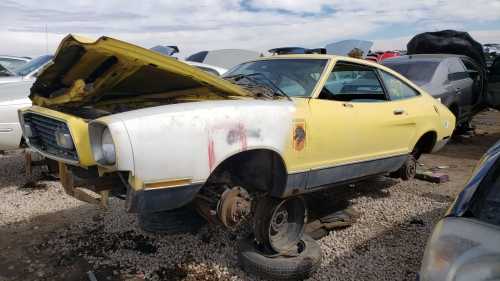 Service date:
October 1, 2020
Service area:
Mississippi
JunkCarsUs, your friendly used cars buyer
Our core service is straightforward — we buy used cars. It does not matter how your vehicle looks, if it runs, or if it even has a title. Dial our number and our courteous service experts will get all the information needed to provide you with a realistic quote that we assure you is the best offer in town. If you have a car, SUV, van, or truck you wish to trade for money, our quick-moving process will ensure that we pull out your vehicle and pay you within the same day we agreed on a deal.
Our eco-friendly system ensures the responsible handling of the vehicle's removal and recycling. We have been providing top-notch service for almost 30 years, and one of the drivers of our success is our excellent customer service.
For a free assessment with no strings attached, please contact us through our many communication channels. We offer a free assessment, free towing and pick up, free processing of documents and pay top dollar for your vehicle — what more can you ask for?
JunkCarsUs — the most trusted junk car buyer in your town.