We Buy Scrap Cars
We Buy Scrap Cars
Our safety conscious professionals provide quick junk car pickup and removal services.
Call us now
(855) 547-1550
Receive a guaranteed highest price quote for your junk car by filling in the form online.
Sell Your Car for Scrap Here and Get the Cash on the Same Day
Most places and agents that buy scrap cars for cash engage sellers in an endless negotiation and paperwork process that discourages them from selling their scrap cars in the first place.
At Junkcarsus we ensure that our customers sell old cars for scrap in a smooth, seamless process only!
We house a dedicated team of experts who handle the entire selling process, including the paperwork and title transfer, offering you the top dollar paid for your scrap car.
How Can I Quickly Sell My Scrap Car?
Give us a call and share the details of your car
We'll scrap your car that same day you call us and fill out the online form. At first, we would need basic details about your auto, including the model, year of manufacturing, brand name, and other details.
We make an order
Based on the details provided by you, we arrive to validate the mentioned details. Our staff makes the process fast and easy for you. You can be assured that the price we offer you is the top dollar paid for your car.
Free car pickup
We arrange for a free same-day pick-up of your cars for scrap or whenever it suits your schedule. And no paperwork needed at all. The pickup driver arrives at the scheduled time, paying you the amount for your scrap car immediately.
Who Buys Scrap Cars For Cash Near Me?
You don't have to ruin your weekends driving around and thinking, "It's so hard to find a buyer in my area!" We come to you to offer your cash for a scrap vehicle!
No matter where you reside, which part of the city you are in, trust us to get to you. We offer your services in 49 states, and we can assure you that we will arrive at the earliest possible time.
When we say we buy all kinds of cars for scrap, we are very serious! Don't fret if your scrap automobile has missing parts, a damaged body, or a worn-out engine. We buy scrap cars in nearly any shape or condition!
What's more, if your car is missing a title, which you may have misplaced or lost, and you're thinking, "How can I possibly sell a scrap vehicle without a title?" don't worry!
Our experienced and skilled staff will guide you through the process of obtaining a duplicate title, after which we can be your trustworthy scrap auto buyer.
Selling old scrap cars to a scrap vehicle buyer has never been easier! If you are looking to get cash for scrap cars, all you need to do is give us a call and consider the job done! We will handle every step of the process; all we need is information about your vehicle. However, if you are missing some details or unable to describe everything, we will come to you and evaluate the junk car's condition ourselves.
We take your scrap car and convert it into cash in your pocket in the fastest way possible. We try our best to provide best scrap car services we can.
Our Values
High Standards
The appraisal for your cars is handled with our team of professionals who always provide an honest evaluation. Our 30-year experience is a composition of stumbling blocks that we overcome with hard work, improvement, and less supervision.
Customer Service Satisfaction
Getting a team that does your junk car's disposal may be very peculiar to some, but our company made it easy. We know how important immediate action is for your junk car removal, so our team of 24-hour junk car buyers can help you with your initial queries and needs.
Free Paperwork
Our junk car removal service assures you transparency and honesty as you entrust us to a deal. We won't be giving you a headache for any needless surprises. We give you a well-deserved upshot.
Highest Pricing Guaranteed
With us you are guaranteed to get the Highest Price on a market for your junk car! You'll be surprised how much value you can get even for a piece of rustbucket.
Free Pickup
During our negotiation, all costs and expenses are considered to give you the best offer. The best part is, we don't charge for the removal. The junk car removal comes as a bonus of our Royal service. Plus, the pickup of your junk car is free!
Same Day Service
Our team is standing by and ready to spring into action. If you have a clunker of a car that you want to be rid of, we will gladly swoop in and take it off your property. Just say the word, and your junk car problem will be done within the day. Give us a call, and we will be right there to help you junk your truck for the best price.
Find out what your Junk car is worth in seconds. Fill out information below:
We Buy Scrap Cars and Pay Top Dollar
With our rich experience of over 30 years in this area, we have made the entire process of selling wrecked cars extremely simple and easy. So if you have a friend or relative telling you, "I am trying to sell my scrap car for cash, but I just cannot find a buyer!" you know where to direct them! No matter where they are located, if they have a scrap car for sale, consider it sold!
No haggling. No endless haggling or negotiations! We do not go back and forth on the price of your scrap car. Just one single price that you just won't be able to say no to!
No hidden fees. We leave no surprises for you to deal with in terms of hidden or undisclosed costs. Once we have your car model, make, and year of manufacture, we give you an instant quote with absolutely no hidden charges. We aim to get you the highest price for your scrap car and nothing else!
Prompt service. We will make an order and pick up your car on the same day. Our specialist will arrive at the agreed time to tow your vehicle.
Junkcarsus is your reputable local scrap car buyer you can trust.
Testimonials
September 16, 2021
Antonio Morris
My old car was so beaten down I didn't think even a car removal company would bother with it. Junkcarsus.com team really does mean it when they say they remove all kinds of cars. Thanks, guys!

August 5, 2021
Jake Scott
Full points for punctuality! Through the entire process, Junkcarsus.com was easily accessible and prompt in their response time. Thanks team for your great service!

September 8, 2021
Ethan White
I had an old car that I wanted to sell but had lost the title. I really didn't want to go through the hassle of trying to get a new title just to sell a beat-up old car. Junkcarsus team helped me to quickly get a replacement title, and their price made me really happy : )

August 9, 2021
Maya Brown
Had a car that I still owed money on and I could not keep up with the payments anymore. The Junkcarsus guys came out and took care of hauling the car away and they handled all the paperwork and payments to get the loan paid off before they took the car. Could not be easier.

September 20, 2021
Amber Taylor
Have a truck that has over 300,000 miles on it. Won't mention the brand but you can probably guess with the milage. Figured to just let someone take it for scrap but "Junkcarsus" actually gave us some money for it and they towed it too!

August 2, 2021
Madeline Barnes
Was thinking about Craig's list to sell my old car. Just did not like the idea of constantly haggling with buyers. Gave this company a shot, and the price they gave was as high as what I saw other places online, and the fact that I did not have to deal with a bunch of random people, it really was worth it!

September 25, 2021
Nicole Powell
Was thinking of going somewhere like Carmax to sell my old car but you have to make an appointment and then go to them and when I asked how long it would take they said "at least an hour". That is before you even know what they are going to offer! Called this service company on the phone and they gave me an offer and came to my house in about two hours to get the car.

September 15, 2021
Jaden Sanchez
Prompt and efficient junk removal services – they were the only service that agreed to remove my beaten up Toyota that's been occupying space after the accident!

September 28, 2021
Jason Wright
My son's old van needed to be discarded and I finally got down to doing it. I called many car removers but found Junkcarsus' package and interaction the best. Their prompt service didn't disappoint at all! Thank you and I will definitely recommend you guys.
Recently Purchased Vehicles
Check some of our projects to know how we help businesses solve their challenges
2013 Hyundai Elantra
Service date:
September 27, 2021
Service area:
Mississippi
1985 Chevrolet Escape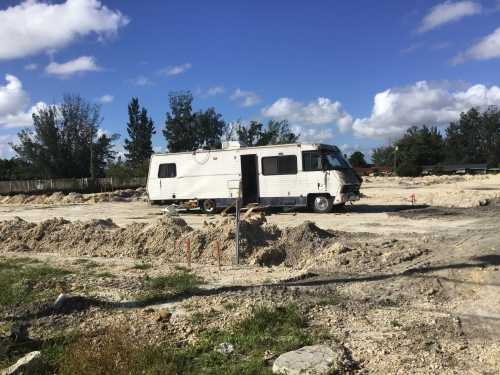 Service date:
August 24, 2021
2000 Toyota Corolla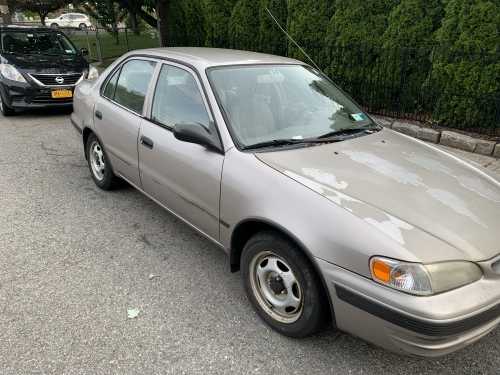 Service date:
August 15, 2021
1980 Mercedes-Benz S (all)
Service date:
August 18, 2021
Service area:
Massachusetts
2005 GMC Yukon XL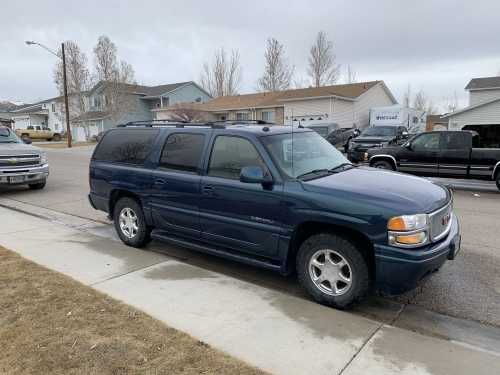 Service date:
August 17, 2021
Service area:
South Dakota
2001 Honda Civic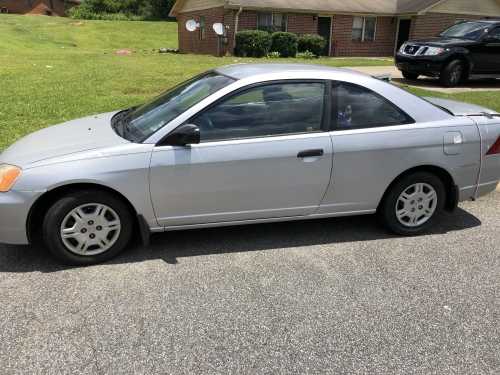 Service date:
September 2, 2021
1967 Lincoln Continental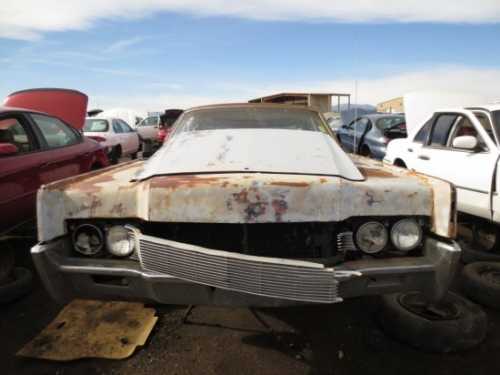 Service date:
September 24, 2021
1997 INFINITI - I30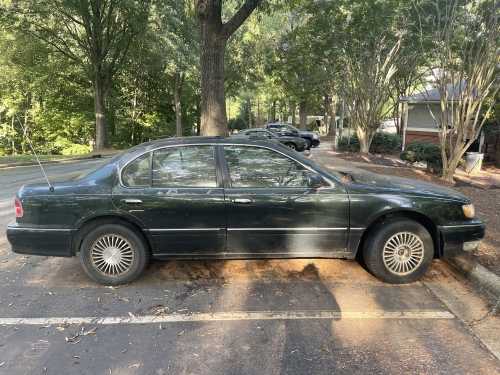 Service date:
August 24, 2021
Service area:
Connecticut