We Buy Scrap Cars
We Buy Scrap Cars
Same-day pick-up available.
Free towing. No paperwork
We're open Mon-Fri: 8 am - 8 pm, Sat: 8 am - 3 pm
We buy junk cars in any condition
Same day service available! Price quote guaranteed!
Top dollar paid for your vehicle!
Examples of our junk car estimation
| Vehicle | Minimum Paid | Maximum Paid |
| --- | --- | --- |
| Mercedes-Benz E (all), 2010 | 525 | 5250 |
| Chevrolet 2500, 1991 | 450 | 3250 |
| Cadillac CTS, 2007 | 375 | 750 |
| Cadillac DTS, 2006 | 350 | 2100 |
| Acura TL, 2002 | 475 | 1850 |
| Nissan Altima, 2007 | 575 | 2350 |
| Volkswagen Jetta, 2015 | 575 | 6500 |
| Acura TL, 1996 | 450 | 2100 |
| Honda Civic, 2002 | 425 | 3250 |
| Chrysler Sebring, 2004 | 350 | 1900 |
| Ford Ranger, 2008 | 525 | 2375 |
| Pontiac Firebird, 1987 | 775 | 2350 |
| Ford Econoline Vans, 1986 | 950 | 3200 |
| Toyota Pickup, 1991 | 475 | 2900 |
| Chevrolet Impala, 2008 | 425 | 1900 |
| Toyota Corolla, 2006 | 475 | 2000 |
| Nissan Murano, 2009 | 750 | 2350 |
| Ford - F-450, 1997 | 450 | 2850 |
| Dodge Neon, 2001 | 550 | 2100 |
| Kia Optima, 2014 | 1100 | 7200 |
| Ford - F-150, 2001 | 950 | 7500 |
| Jeep Grand Cherokee, 2001 | 850 | 3200 |
| Buick Rendezvous, 2003 | 425 | 2300 |
| Dodge Neon, 2004 | 425 | 1900 |
| Dodge Challenger, 2010 | 375 | 2400 |
| Dodge Caravan, 2005 | 375 | 1850 |
| BMW - 325, 2004 | 475 | 3250 |
| Chevrolet Equinox, 2007 | 775 | 4300 |
| Dodge - Ram 1500, 2014 | 775 | 4750 |
| Nissan Sentra, 2004 | 375 | 1300 |
| Saturn SC, 1999 | 275 | 1100 |
| Hyundai Accent, 2010 | 375 | 2300 |
| Cadillac SRX, 2011 | 1250 | 4700 |
| Hyundai Tiburon, 2006 | 325 | 1900 |
| Honda CR-V, 2006 | 425 | 2100 |
| Ford Focus, 2014 | 475 | 1900 |
| Dodge Van, 1977 | 375 | 950 |
| Ford Bronco, 1996 | 450 | 3700 |
| Dodge Caliber, 2008 | 725 | 2300 |
| Lincoln Navigator, 2004 | 1100 | 6350 |
| Jeep Grand Cherokee, 2006 | 750 | 3900 |
| Chevrolet Cobalt, 2005 | 450 | 1900 |
| Chrysler PT Cruiser, 2004 | 790 | 2100 |
| Pontiac Grand Am, 2001 | 750 | 2500 |
| Audi TT, 2002 | 750 | 3500 |
| Ford - Expedition, 2003 | 525 | 3700 |
| Toyota Prius, 2013 | 425 | 3100 |
| Ford Escape, 2004 | 325 | 750 |
| Chevrolet TrailBlazer, 2003 | 375 | 1900 |
| Honda Accord, 2006 | 275 | 1900 |
Recently Purchased Vehicles
Check some of our recent pickups in your area
2006 Kia Optima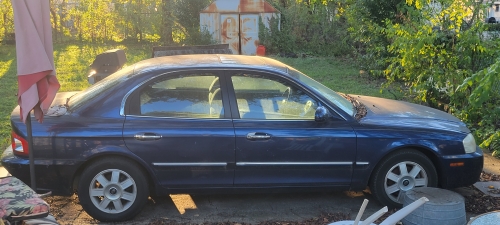 Service date:
December 11, 2022
2003 Mazda 626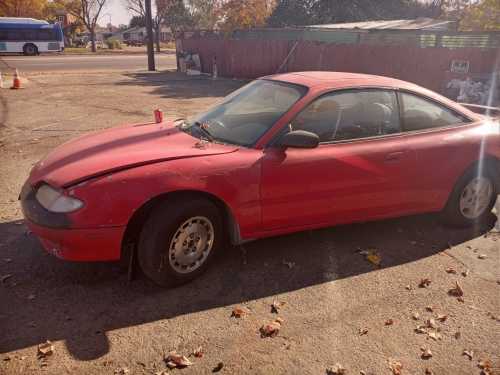 Service date:
December 2, 2022
2009 Kia Sedona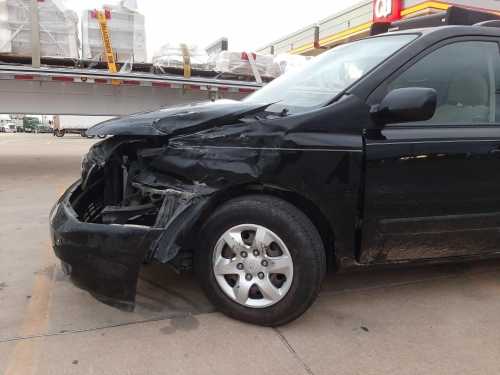 Service date:
November 12, 2022
2001 Chevrolet Cavalier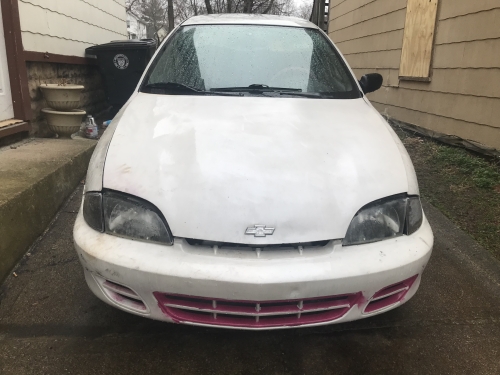 Service date:
December 17, 2022
1998 Ford Contour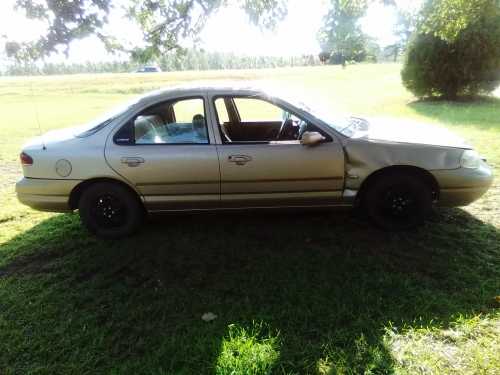 Service date:
December 24, 2022
1997 Honda Accord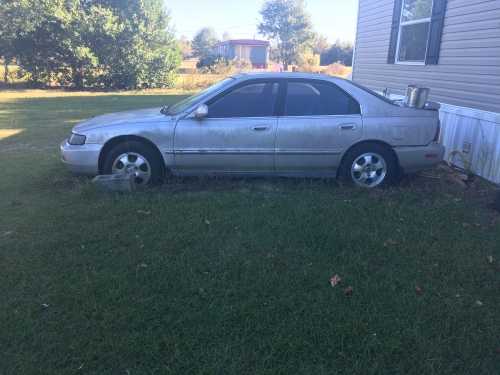 Service date:
November 28, 2022
2009 Chevrolet Aveo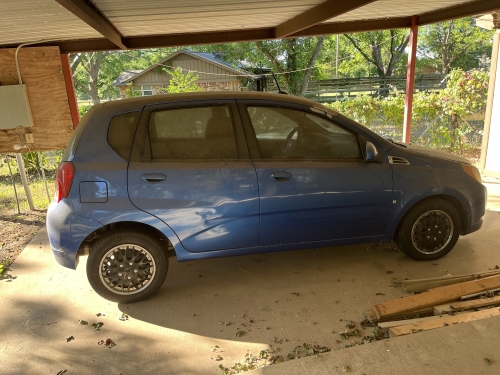 Service date:
December 22, 2022
2004 Chrysler Sebring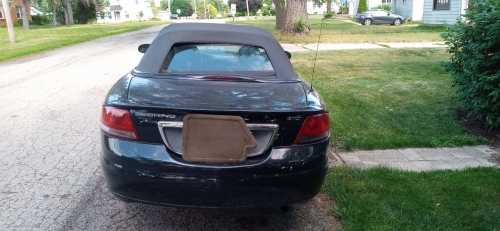 Service date:
December 24, 2022
Rather get the scrap car value of your car over the phone? No problem!
Sell Your Car for Scrap Here and Get the Cash on the Same Day
Most places and agents that buy scrap cars for cash engage sellers in an endless negotiation and paperwork process that discourages them from selling their scrap cars in the first place.
At Junkcarsus we ensure that our customers sell old cars for scrap in a smooth, seamless process only!
We house a dedicated team of experts who handle the entire selling process, including the paperwork and title transfer, offering you the top dollar paid for your scrap car.
How Can I Quickly Sell My Scrap Car?
Give us a call and share the details of your car
We'll scrap your car that same day you call us and fill out the online form. At first, we would need basic details about your auto, including the model, year of manufacturing, brand name, and other details.
We make an order
Based on the details provided by you, we arrive to validate the mentioned details. Our staff makes the process fast and easy for you. You can be assured that the price we offer you is the top dollar paid for your car.
Free car pickup
We arrange for a free same-day pick-up of your cars for scrap or whenever it suits your schedule. And no paperwork needed at all. The pickup driver arrives at the scheduled time, paying you the amount for your scrap car immediately.
Who Buys Scrap Cars For Cash Near Me?
You don't have to ruin your weekends driving around and thinking, "It's so hard to find a buyer in my area!" We come to you to offer your cash for a scrap vehicle!
No matter where you reside, which part of the city you are in, trust us to get to you. We offer your services in 49 states, and we can assure you that we will arrive at the earliest possible time.
When we say we buy all kinds of cars for scrap, we are very serious! Don't fret if your scrap automobile has missing parts, a damaged body, or a worn-out engine. We buy scrap cars in nearly any shape or condition!
What's more, if your car is missing a title, which you may have misplaced or lost, and you're thinking, "How can I possibly sell a scrap vehicle without a title?" don't worry!
Our experienced and skilled staff will guide you through the process of obtaining a duplicate title, after which we can be your trustworthy scrap auto buyer.
Selling old scrap cars to a scrap vehicle buyer has never been easier! If you are looking to get cash for scrap cars, all you need to do is give us a call and consider the job done! We will handle every step of the process; all we need is information about your vehicle. However, if you are missing some details or unable to describe everything, we will come to you and evaluate the junk car's condition ourselves.
We take your scrap car and convert it into cash in your pocket in the fastest way possible. We try our best to provide best scrap car services we can.
Our Values
High Standards
Our company upholds our reputation in the junk vehicle removal industry. We live with quality standards and assure that we serve our clients with a beyond-expectation service. Our high standards come from our experienced team of professionals who are ready to spend as much time as needed working with you to find the best time slot to pick up your car and give you a fair price for it.
Customer Service Satisfaction
Our company is proud to be composed of a team of proficient customer service representatives tasked to delve into your inquiries about our car junk services. Our team is even prouder as we are your 24-hour junk car buyers. You can reach us as soon as you need our service without the hassle of waiting for an opening time.
Same-Day Service
Our team is standing by and ready to spring into action. If you have a clunker of a car that you want to be rid of, we will gladly swoop in and take it off your property. Just say the word, and your junk car problem will be done within the day. Give us a call, and we will be right there to help you junk your truck for the best price.
Free Paperwork
Our junk car removal service assures you transparency and honesty as you entrust us to a deal. We won't be giving you a headache for any needless surprises. We give you a well-deserved upshot.
Free Pickup
Our price for your car is calculated according to its condition, year, model, and make. Accordingly, we include all the expenses and costs to get the best deal for your junk cars. Along with the responsibility of paying you for the car, we also do junk car removal for free. As part of our perk, we also pick up your junk cars with no extra charges.
Highest Pricing Guaranteed
We offer junk vehicle removal services with the Highest Price guaranteed for your junk car. Even if your car is an immobile clunker, don't settle for chump change! Our company is the best place to sell a crashed car at the highest rate possible. We will fairly estimate your car's condition and pay you the rates you truly deserve.
Find out what your Junk car is worth in seconds. Fill out information below: We're open Mon-Fri: 8 am - 8 pm, Sat: 8 am - 3 pm
We Buy Scrap Cars and Pay Top Dollar
With our rich experience of over 30 years in this area, we have made the entire process of selling wrecked cars extremely simple and easy. So if you have a friend or relative telling you, "I am trying to sell my scrap car for cash, but I just cannot find a buyer!" you know where to direct them! No matter where they are located, if they have a scrap car for sale, consider it sold!
No haggling. No endless haggling or negotiations! We do not go back and forth on the price of your scrap car. Just one single price that you just won't be able to say no to!
No hidden fees. We leave no surprises for you to deal with in terms of hidden or undisclosed costs. Once we have your car model, make, and year of manufacture, we give you an instant quote with absolutely no hidden charges. We aim to get you the highest price for your scrap car and nothing else!
Prompt service. We will make an order and pick up your car on the same day. Our specialist will arrive at the agreed time to tow your vehicle.
Junkcarsus is your reputable local scrap car buyer you can trust.
Testimonials

December 8, 2022
Hayden White
These guys were simply awesome. I had an old beater that I did not know what to do with. I gave them a call and they made me an offer right then on the phone. The best part was that they were able to come out that very day and take away my car. Simply amazing!
November 9, 2022
Sara Bryant
My 19 years old Chevy had been in three different accidents. When I started making calls to see if I could sell it, most people would not give me the time of day. As a last resort, I called Junkcarsus.com and was amazed that not only were they willing to take my car, they gave me a great price for it. The pickup process itself could not have been easier!

November 26, 2022
Grace Flores
I was worried that when I went to a dealer, they were going to give me a super lowball price for my old car. Just out of curiosity, found Junkcarsus website and send them an email. They called me back and I was amazed at the high price they offered plus they came out and picked it up that very day and gave me a cash!

November 13, 2022
Samuel Ross
Had an old car that was junk that that needed to be gone. Junkcarsus showed up in 30 minutes, jump-started it, and then towed it out. Gave me a fair price and did the whole thing in about 10 minutes!

December 30, 2022
Gabriel Barnes
Gave these guys a call on a Saturday to get my old truck taken away. They were there in a couple of hours and took it away right then! Super professional and easy to deal with. Seriously if I would have known how easy it was I would have called junkcarsus a whole lot sooner.

November 3, 2022
Carter Bell
Had a car with a dead engine and four flat tires and did not think anyone would give me a dime for it. Called junkcarsus and they offered a pretty decent price. Really friendly on the phone. No salesman pressure, just straightforward and quick!

December 10, 2022
Taylor Butler
Had a car that was cosmetically ok but needed a new engine. Figured I would eventually get around to it but after a couple of years sitting in my driveway I gave up. Got in touch with junkcarsus reps, and they took it off my hands including taking care of all of the paperwork!
November 6, 2022
Mason Diaz
Junkcarsus team noted that I left mechanics kit and speakers in my old van and handed all the stuff to me before taking my car. That's what I call attention to the details. Thank you, guys!

December 7, 2022
Jeremiah Watson
This was the first time I was sending off a car and had no idea of the paperwork and procedures. Thanks to Junkcarsus.com who were patient to take me through the entire process and attended to all my doubts. Thumbs up!
FAQ
How to prepare a junk car for sale as scrap?
If you want to scrap your automobile, first, you need to choose the right company that specializes in buying junk cars. Although at JunkCarsUs we take care of almost all customer issues, there are some legal, environmental, and financial questions you have to deal with before selling. First, you must check the title and ownership, remove all your personal belongings from the auto, drain gasoline from the gas tank and any other liquids, remove non-metallic parts, remove license plates, and cancel the insurance. After that, you need to evaluate the worth of your car and pick the company that offers the highest amount of money for your junk vehicle. However, we can assure you that we guarantee that our offer will be the best on the market.
Why should I sell my automobile to a junkyard?
The obvious reasons and advantages of scrapping a car are getting instant and same-day cash for a junk vehicle, the opportunity to sell the car at a fair price, the ability to order an auto pick-up directly from the garage, and the absence of paperwork, etc. Furthermore, there are a lot of cases when the decision to scrap the automobile wins in terms of profit, safety, and other benefits. Our company will help you profitably and quickly get money for your junk vehicle.
In what cases is auto scrapping the best option?
Unfortunately, it often happens that repairing a junked car and fixing malfunctions does not seem appropriate. For instance, scrapping the automobile and using the money received to purchase a new one is the only right decision when the cost of repairs exceeds the value of the car itself. In fact, this happens quite often, especially if the auto has been in a serious accident. Replacing critical parts is not only very expensive but also very risky: you cannot be absolutely sure that the newly installed components will be genuine, which means you cannot be sure of your safety. Among other cases when a vehicle is best scrapped are an engine failure or rust on critical parts, loss of ownership of the car, a new car with much cheaper insurance, a failure to sell your automobile to another driver, a major car accident.