We Buy Scrap Cars
We Buy Scrap Cars
Same-day pick-up available.
Free towing. No paperwork
We buy junk cars in any condition
Same day service available! Price quote guaranteed!
Top dollar paid for your vehicle!
Examples of our junk car estimation
| Vehicle | Minimum Paid | Maximum Paid |
| --- | --- | --- |
| Mercury Sable, 2000 | 350 | 1750 |
| Volkswagen Jetta, 2006 | 350 | 1200 |
| Ford - E350, 1993 | 350 | 2300 |
| Jeep Cherokee, 2002 | 475 | 3250 |
| Jeep Grand Cherokee, 1997 | 325 | 1975 |
| Dodge - Pickup, 1978 | 425 | 3200 |
| Oldsmobile Cutlass, 1991 | 200 | 750 |
| Volkswagen Beetle, 1965 | 200 | 1600 |
| Honda Passport, 2004 | 325 | 1900 |
| Lincoln Continental, 1964 | 200 | 875 |
| Ford Escape, 2004 | 325 | 750 |
| Chrysler LeBaron, 1985 | 375 | 1350 |
| BMW 3-Series, 1977 | 250 | 3250 |
| BMW - 320, 2007 | 325 | 1850 |
| Chevrolet 1500, 1988 | 425 | 1100 |
| Ford Bronco, 1983 | 350 | 2900 |
| Lincoln Continental, 1979 | 250 | 1100 |
| BMW - 545, 2005 | 375 | 4250 |
| Mercury Sable, 1999 | 275 | 975 |
| Jeep Cherokee, 2000 | 375 | 3240 |
| Ford - F-350, 2003 | 375 | 2300 |
| Lincoln Navigator, 2012 | 325 | 2350 |
| Dodge Caravan, 2007 | 250 | 1800 |
| Honda Civic, 2001 | 325 | 2100 |
| BMW - 320, 1981 | 250 | 2675 |
| Jeep Commander, 2006 | 450 | 2750 |
| GMC 1500, 1979 | 450 | 2750 |
| Toyota Tercel, 1982 | 200 | 900 |
| Chevrolet Avalanche, 2002 | 425 | 3250 |
| Honda Pilot, 2003 | 325 | 1750 |
| Audi A4, 2004 | 450 | 3900 |
| Chevrolet - Van, 1988 | 200 | 750 |
| Toyota Corolla, 2007 | 325 | 1395 |
| Dodge Van, 1974 | 375 | 950 |
| GMC Pickup, 1970 | 350 | 1300 |
| Chevrolet 2500, 1985 | 375 | 950 |
| Ford Regency, 1992 | 375 | 1900 |
| Chevrolet TrailBlazer, 2001 | 475 | 2900 |
| Toyota Camry, 2000 | 275 | 1900 |
| Ford Aerostar, 2001 | 275 | 1100 |
| Ford - Expedition, 2001 | 375 | 2350 |
| Chevrolet 1500, 2011 | 450 | 2750 |
| Ford Mustang, 2019 | 2100 | 19500 |
| Chevrolet 2500, 1985 | 500 | 3275 |
| Mercury Cougar, 1997 | 350 | 900 |
| Chevrolet 3500, 1983 | 550 | 2750 |
| Ford LeSabre, 2009 | 375 | 2250 |
| Acura CL, 2005 | 375 | 975 |
| Nissan 300ZX, 1988 | 250 | 1350 |
| Ford - E350, 1988 | 450 | 1850 |
Recently Purchased Vehicles
Check some of our recent pickups in your area
2006 Nissan Maxima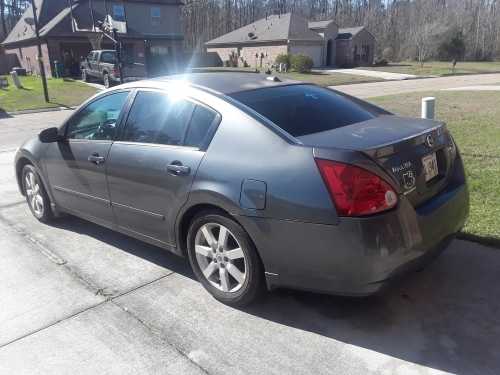 Service date:
April 15, 2022
1998 Buick Regal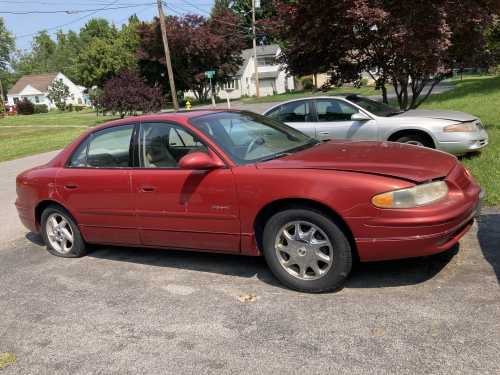 Service date:
May 16, 2022
2007 Saturn Ion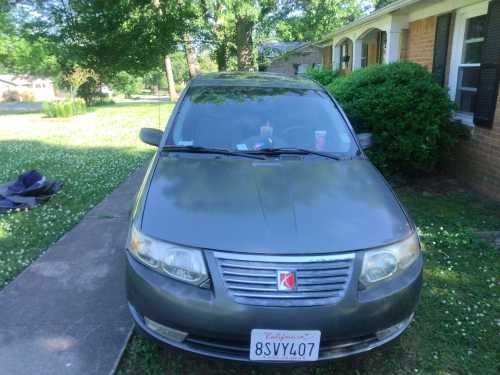 Service date:
May 21, 2022
1970 GMC Pickup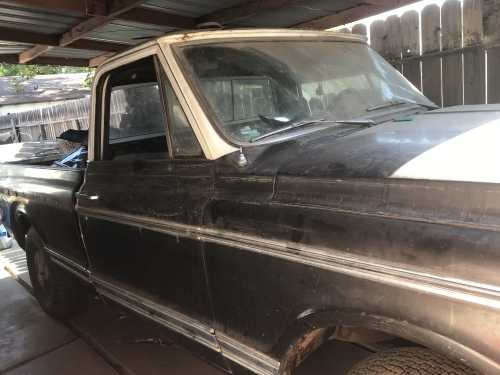 Service date:
April 16, 2022
2005 Acura CL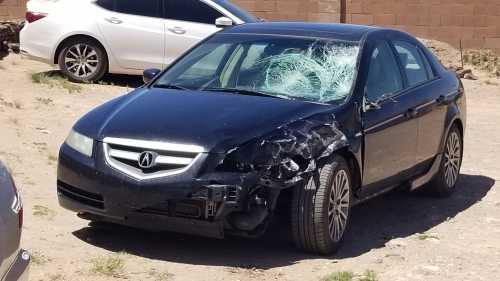 Service date:
May 11, 2022
2011 Nissan Versa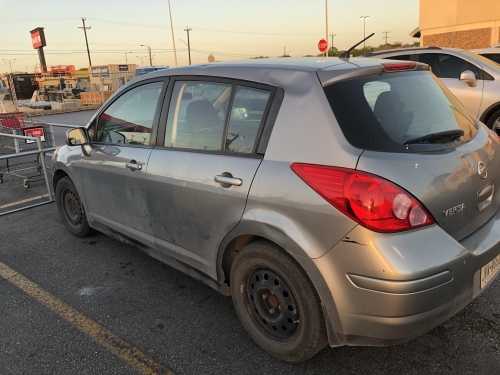 Service date:
May 19, 2022
2004 Chrysler Sebring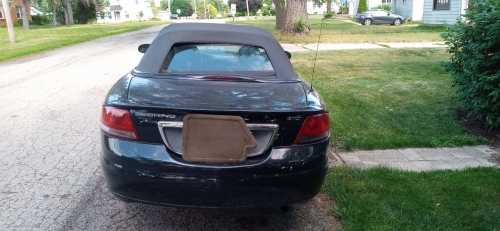 Service date:
April 16, 2022
2003 Mazda 626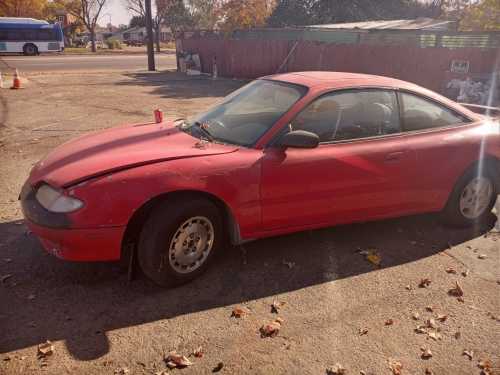 Service date:
April 13, 2022
Rather get the scrap car value of your car over the phone? No problem!
Sell Your Car for Scrap Here and Get the Cash on the Same Day
Most places and agents that buy scrap cars for cash engage sellers in an endless negotiation and paperwork process that discourages them from selling their scrap cars in the first place.
At Junkcarsus we ensure that our customers sell old cars for scrap in a smooth, seamless process only!
We house a dedicated team of experts who handle the entire selling process, including the paperwork and title transfer, offering you the top dollar paid for your scrap car.
How Can I Quickly Sell My Scrap Car?
Give us a call and share the details of your car
We'll scrap your car that same day you call us and fill out the online form. At first, we would need basic details about your auto, including the model, year of manufacturing, brand name, and other details.
We make an order
Based on the details provided by you, we arrive to validate the mentioned details. Our staff makes the process fast and easy for you. You can be assured that the price we offer you is the top dollar paid for your car.
Free car pickup
We arrange for a free same-day pick-up of your cars for scrap or whenever it suits your schedule. And no paperwork needed at all. The pickup driver arrives at the scheduled time, paying you the amount for your scrap car immediately.
Who Buys Scrap Cars For Cash Near Me?
You don't have to ruin your weekends driving around and thinking, "It's so hard to find a buyer in my area!" We come to you to offer your cash for a scrap vehicle!
No matter where you reside, which part of the city you are in, trust us to get to you. We offer your services in 49 states, and we can assure you that we will arrive at the earliest possible time.
When we say we buy all kinds of cars for scrap, we are very serious! Don't fret if your scrap automobile has missing parts, a damaged body, or a worn-out engine. We buy scrap cars in nearly any shape or condition!
What's more, if your car is missing a title, which you may have misplaced or lost, and you're thinking, "How can I possibly sell a scrap vehicle without a title?" don't worry!
Our experienced and skilled staff will guide you through the process of obtaining a duplicate title, after which we can be your trustworthy scrap auto buyer.
Selling old scrap cars to a scrap vehicle buyer has never been easier! If you are looking to get cash for scrap cars, all you need to do is give us a call and consider the job done! We will handle every step of the process; all we need is information about your vehicle. However, if you are missing some details or unable to describe everything, we will come to you and evaluate the junk car's condition ourselves.
We take your scrap car and convert it into cash in your pocket in the fastest way possible. We try our best to provide best scrap car services we can.
Our Values
Customer Service Satisfaction
Being a 24-hour junk car buyer, we have produced a contact line service that you can depend on. Through this initiative, clients will no longer have to go directly to our physical office nor wait for working hours because we are responsive at any time of the day. Your queries and initial needs will be catered by our team of well-trained representatives.
Highest Pricing Guaranteed
With us you are guaranteed to get the Highest Price on a market for your junk car! You'll be surprised how much value you can get even for a piece of rustbucket.
Same Day Service
We are a dedicated bunch, and we love getting our hands on rusty old clunkers. Call us now, and we will grab that junk car so fast you would only have just enough time to count the money!
High Standards
The appraisal for your cars is handled with our team of professionals who always provide an honest evaluation. Our 30-year experience is a composition of stumbling blocks that we overcome with hard work, improvement, and less supervision.
Free Pickup
Agreeing to the terms of our negotiation gives us all the responsibility for the junk car removal pick-ups. Our service gives you the perk of getting all these for free. We are a scrap vehicle buyer who does the job without unnecessary charges while giving you the best offer for your junk car.
Free Paperwork
Disposing of a junk car requires paperwork for the transfer of ownership and others that sometimes make the process intricate. But, you won't be bothered by all these because we do the job. We administer all the indispensable requirements for the disposal of your junk car. Our junk car removal service promises you transparency in our transactions.
Find out what your Junk car is worth in seconds. Fill out information below:
We Buy Scrap Cars and Pay Top Dollar
With our rich experience of over 30 years in this area, we have made the entire process of selling wrecked cars extremely simple and easy. So if you have a friend or relative telling you, "I am trying to sell my scrap car for cash, but I just cannot find a buyer!" you know where to direct them! No matter where they are located, if they have a scrap car for sale, consider it sold!
No haggling. No endless haggling or negotiations! We do not go back and forth on the price of your scrap car. Just one single price that you just won't be able to say no to!
No hidden fees. We leave no surprises for you to deal with in terms of hidden or undisclosed costs. Once we have your car model, make, and year of manufacture, we give you an instant quote with absolutely no hidden charges. We aim to get you the highest price for your scrap car and nothing else!
Prompt service. We will make an order and pick up your car on the same day. Our specialist will arrive at the agreed time to tow your vehicle.
Junkcarsus is your reputable local scrap car buyer you can trust.
Testimonials

Had a car that I still owed money on and I could not keep up with the payments anymore. The Junkcarsus guys came out and took care of hauling the car away and they handled all the paperwork and payments to get the loan paid off before they took the car. Could not be easier.

April 19, 2022
Hayden White
These guys were simply awesome. I had an old beater that I did not know what to do with. I gave them a call and they made me an offer right then on the phone. The best part was that they were able to come out that very day and take away my car. Simply amazing!

April 3, 2022
Cody Jackson
Had an old car to sell but did not want to do a private sale with strangers coming to my house. Called up Junkcarsus and they gave me the price on the phone and it was way better than car dealers I called who kept trying to get me to buy another car from them.

April 10, 2022
Christian Murphy
My trailer needed to be dumped and I just couldn't find the time to drive it to the junkyard myself. Called Junkcarsus on a whim and it was great how they managed to respond and get the job done in just a day's time. No complaints about the service!
Junkcarsus team noted that I left mechanics kit and speakers in my old van and handed all the stuff to me before taking my car. That's what I call attention to the details. Thank you, guys!

April 20, 2022
Jocelyn Rodriguez
A friend recommended Junkcarsus.com over dinner and little did I know my broken down Corolla would be taken away the very next day. Their prices aren't heavy at all. I would recommend them henceforth.

May 31, 2022
Ella Russell
My car was stolen and when it was found and returned to me it was a total disaster. Rather than spending a century and a half of trying to get it back in shape I called Junkcarsus.com to see if they would take it off my hands. They asked me a little about the car and then made me an offer. The price and the service could not be better!

April 29, 2022
Rebecca Coleman
Not much for phone calls so I filled out the online form for junkcarsus. Got right back to me and since they already had my info gave me a price right then. Scheduled a time for later that day and the whole thing was done.

May 6, 2022
Alexandra Young
I have used junkcarsus.com services twice before and the third call was no different. Totally recommend cars just for their prompt, fast and friendly service that's light on the pocket!
FAQ
How to prepare a junk car for sale as scrap?
If you want to scrap your automobile, first, you need to choose the right company that specializes in buying junk cars. Although at JunkCarsUs we take care of almost all customer issues, there are some legal, environmental, and financial questions you have to deal with before selling. First, you must check the title and ownership, remove all your personal belongings from the auto, drain gasoline from the gas tank and any other liquids, remove non-metallic parts, remove license plates, and cancel the insurance. After that, you need to evaluate the worth of your car and pick the company that offers the highest amount of money for your junk vehicle. However, we can assure you that we guarantee that our offer will be the best on the market.
Why should I sell my automobile to a junkyard?
The obvious reasons and advantages of scrapping a car are getting instant and same-day cash for a junk vehicle, the opportunity to sell the car at a fair price, the ability to order an auto pick-up directly from the garage, and the absence of paperwork, etc. Furthermore, there are a lot of cases when the decision to scrap the automobile wins in terms of profit, safety, and other benefits. Our company will help you profitably and quickly get money for your junk vehicle.
In what cases is auto scrapping the best option?
Unfortunately, it often happens that repairing a junked car and fixing malfunctions does not seem appropriate. For instance, scrapping the automobile and using the money received to purchase a new one is the only right decision when the cost of repairs exceeds the value of the car itself. In fact, this happens quite often, especially if the auto has been in a serious accident. Replacing critical parts is not only very expensive but also very risky: you cannot be absolutely sure that the newly installed components will be genuine, which means you cannot be sure of your safety. Among other cases when a vehicle is best scrapped are an engine failure or rust on critical parts, loss of ownership of the car, a new car with much cheaper insurance, a failure to sell your automobile to another driver, a major car accident.