We Buy Jeeps
We Buy Jeeps
Same-day pick-up available.
Free towing. No paperwork
We're open Mon-Fri: 8 am - 8 pm, Sat: 8 am - 3 pm
We buy junk cars in any condition

Same day service available! Price quote guaranteed!
Top dollar paid for your vehicle!
Examples of our junk car estimation
| Vehicle | Minimum Paid | Maximum Paid |
| --- | --- | --- |
| Chevrolet 1500, 2004 | 350 | 1900 |
| Toyota Pickup, 1991 | 475 | 2900 |
| Audi TT, 2002 | 750 | 3500 |
| Saturn Outlook, 2008 | 750 | 2300 |
| Volvo S60, 2008 | 575 | 3100 |
| Ford Escort, 2002 | 450 | 1900 |
| Hyundai Tiburon, 2006 | 325 | 1900 |
| Mercedes-Benz E (all), 2010 | 525 | 5250 |
| Ford Thunderbird, 1985 | 675 | 1900 |
| Ford Fiesta, 2016 | 250 | 3450 |
| Ford Fusion, 2006 | 425 | 2599 |
| Ford - F-150, 2001 | 950 | 7500 |
| Ford Focus ST, 2013 | 550 | 2700 |
| Chevrolet Equinox, 2005 | 750 | 3650 |
| Nissan 300ZX, 1979 | 725 | 4100 |
| Volkswagen Eos, 2008 | 425 | 1900 |
| Chevrolet - Van, 1978 | 275 | 975 |
| Nissan Sentra, 2015 | 475 | 2750 |
| Chevrolet - Van, 1989 | 500 | 2100 |
| Ford Fusion, 2010 | 450 | 2100 |
| Kia Soul, 2014 | 650 | 2100 |
| Nissan Altima, 2007 | 575 | 2350 |
| Honda Odyssey, 2007 | 525 | 2100 |
| Dodge D150, 1977 | 475 | 1900 |
| Mitsubishi Eclipse, 2003 | 450 | 1100 |
| Acura TL, 1996 | 450 | 2100 |
| Subaru Outback, 2017 | 3700 | 9600 |
| Chevrolet Impala, 1971 | 250 | 1200 |
| Chevrolet Impala, 2000 | 475 | 2100 |
| Isuzu Amigo, 2011 | 275 | 1050 |
| Nissan Maxima, 2004 | 625 | 3200 |
| Honda Civic, 2003 | 500 | 2900 |
| INFINITI - I30, 1997 | 550 | 3300 |
| Chevrolet - Express 3500, 1989 | 450 | 1775 |
| Hyundai Sonata, 2009 | 475 | 2100 |
| Saturn Ion, 2007 | 375 | 1900 |
| Chevrolet Cavalier, 2001 | 425 | 2100 |
| Acura TL, 2002 | 475 | 1850 |
| Ford Bronco, 1987 | 575 | 3250 |
| Jeep Compass, 2007 | 375 | 3250 |
| Ford ZX2, 1987 | 325 | 975 |
| Mercedes-Benz GLK-Class, 1988 | 200 | 750 |
| Buick Regal, 1998 | 325 | 1100 |
| Pontiac Sunfire, 2002 | 325 | 1750 |
| Pontiac Grand Am, 2001 | 750 | 2500 |
| Chevrolet - Van, 2001 | 250 | 750 |
| Ford Fusion, 2012 | 325 | 975 |
| Cadillac ATS, 2012 | 300 | 1200 |
| Cadillac Escalade, 2001 | 475 | 2900 |
| Buick Park Avenue, 1991 | 575 | 2300 |
Recently Purchased Vehicles
Check some of our recent pickups in your area
2006 Jeep Wrangler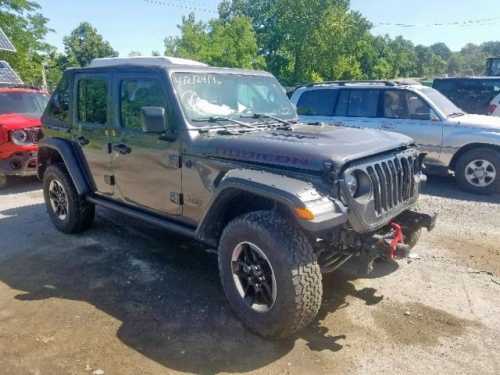 Service date:
March 15, 2023
2004 Chevrolet TrailBlazer EXT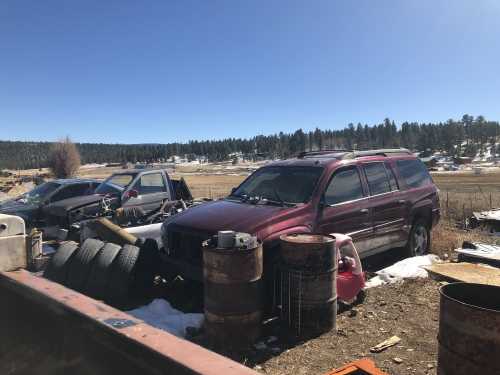 Service date:
April 5, 2023
2014 Jeep Wrangler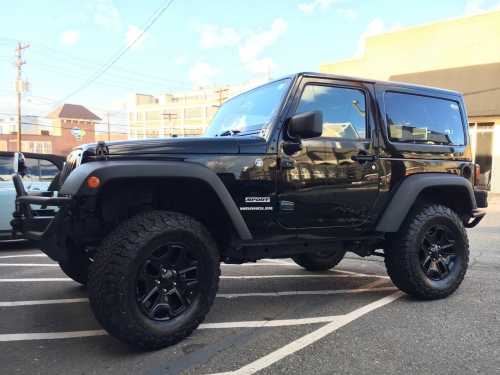 Service date:
March 7, 2023
2000 Jeep Cherokee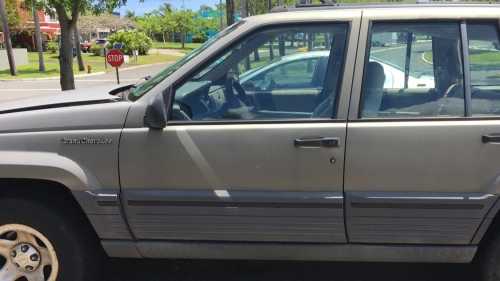 Service date:
March 13, 2023
2006 Jeep Commander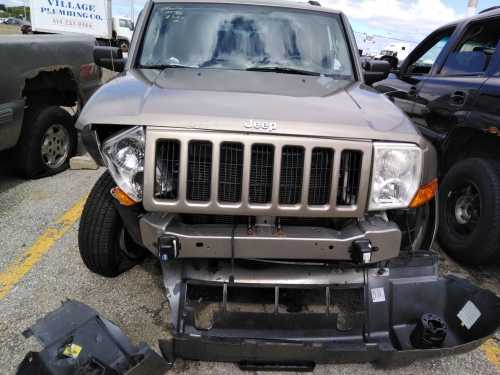 Service date:
April 14, 2023
1997 Jeep Grand Cherokee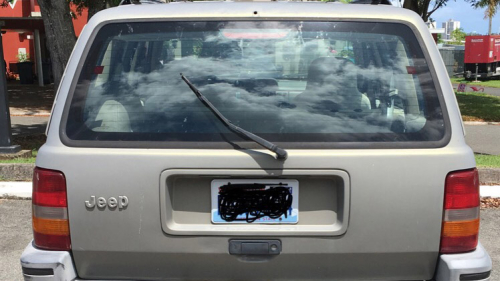 Service date:
March 4, 2023
2007 Jeep Compass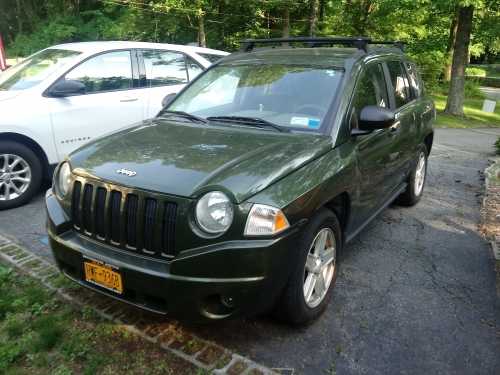 Service date:
April 9, 2023
2004 Jeep Liberty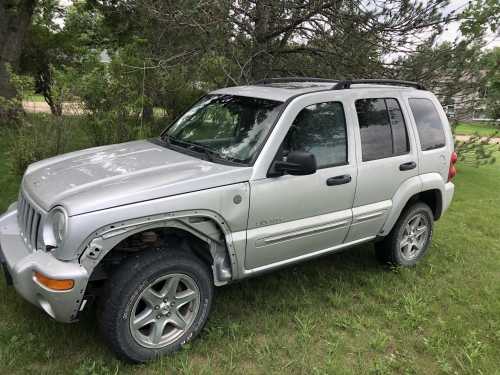 Service date:
April 13, 2023
Rather get the scrap car value of your car over the phone? No problem!
Get cash for your Jeep
JunkCarsUs is the company where you can sell your used Jeep Wrangler, CJ, Cherokee, Liberty, XJ, Rubicon, and Scrambler for a very fair price without the headaches of filling up endless forms, dealing with nasty customer service, and worrying about towing.
This is absolutely the best site to sell your Jeep in whatever condition, make, or model. Call us so we can estimate the value reasonably, and here's a tip — try calling others to check if they give you the same amount of money and complimentary services. We guarantee that we will have the best offer on the table.
Get in touch with us
If you want to sell your damaged car for cash, sImply give us a call or fill out our online form. Let us know the make, model, mileage, and condition of the car.
Get an instant offer
Once we have the information about your broken, damaged or even non-working car we will make you an instant offer. There are no hidden fees, no surprise costs, and no markdowns.
Make a pick-up appointment
Free Pick-up. Free Paperwork. Our friendly staff will set up a time to come to you. We will take a look at your car to verify the details you gave us about your car, we pay you cash, then we take your car away. Simple as that.
We buy Jeeps
in any condition
We buy all Jeep makes and models from the classic CJ to the newer Wrangler and Cherokee models. Jeeps are special vehicles. Some people might find it hard to approximate the resale value due to the vast number of makes and models.
Aside from having an established brand name, Jeeps have great value due to the worthy off-road design and sturdy material used. However, if you have an old and unused Jeep sitting in your garage or backyard, don't let it depreciate any further. Each day, rust and mold will slowly creep in, bringing down your Jeep's value with each passing day. So if you have no other plans for your old Jeep, might as well cash it in and have us pick it up.
Our Values
High Standards
With almost 30 years in the junk vehicle removal industry, we have the experience and knowledge to meet your removal challenges safely. Our well-trained team is ready to handle your old car with the aim of zero hassle and maximum benefit for you.
Customer Service Satisfaction
Our company is proud to be composed of a team of proficient customer service representatives tasked to delve into your inquiries about our car junk services. Our team is even prouder as we are your 24-hour junk car buyers. You can reach us as soon as you need our service without the hassle of waiting for an opening time.
Same-Day Service
Our team is standing by and ready to spring into action. If you have a clunker of a car that you want to be rid of, we will gladly swoop in and take it off your property. Just say the word, and your junk car problem will be done within the day. Give us a call, and we will be right there to help you junk your truck for the best price.
Free Paperwork
We are offering a junk car removal service that assures you transparency and honesty to all our transactions. As soon as we meet halfway into the price, terms and conditions of the discarding of your junk car, we will embrace all the responsibilities. We administer all the paperwork, including the transfer of ownership. All we need from you is your signature.
Free Pickup
We won't charge you for the junk truck pick-up or towing. These perks are provided as soon as you agree to your junk car's price. This initiative is part of our top-notch service to you. We don't just offer the highest price for your junk cars, but we also provide for the smoothest junk car transaction.
Highest Pricing Guaranteed
If you are looking for the Highest Price for your junk car, our company is your right choice. Instead of paying for towing services or junk haulers to remove your junk car, we will pay you top dollar instead.
Find out what your Junk car is worth in seconds. Fill out information below: We're open Mon-Fri: 8 am - 8 pm, Sat: 8 am - 3 pm
Not running? Lifted? No problem!
Your Jeep is not running anymore? No problem. We also buy Jeeps that have blown engines or suffered damages beyond repair. Jeeps are tough vehicles that plow through rough terrain like nobody's business, but this also means that most Jeeps suffer extreme stress and damages, unlike other vehicles. Off-road Jeeps usually have broken axles, large dents and cracks, blown engines, and damaged transmissions due to punishing outdoor conditions. If your Jeep's repair bills are at the 4- or 5-digit mark, it might be more economical to sell it.
If you have a lifted Jeep and you want to sell it as-is, no problem. Retailers might not buy your Jeep because they consider lifting as unofficial modifications, forcing owners to spend valuable time and money putting back all the factory components — if they actually stored them in their garage. At JunkCarsUs, we will buy your lifted Jeep as-is, with no need to bring back the factory shocks and suspensions.
Sell your old and damaged Jeep without leaving your home
Sell old Jeep Wranglers and CJ's without leaving the comfort of your home. Some junk car buyers will give you a hard time (and less money) if you want to sell non-running vehicles. They would haggle about the towing fee and say pickup services will cost more. Nonsense.
We offer free towing with all our dealings, and when we say free — it is really free. We don't tuck towing costs into our buying price, and our same-day pickup service will not cost an extra dime. When you call us to sell your Jeep, just provide us with the VIN so that we could do our own research. We will also require that you submit clear and close-up digital photos of your Jeep. It would be best to photograph all the sides, the engine cab, the dash, axles, transmission, and any damage incurred such as dents or rust. This will give us an accurate picture of your vehicle's status and allow us to offer an instant quote.
Testimonials

March 30, 2023
Jaden Hernandez
Called these guys as a last resort when nobody else could come at the time I needed. Their showed up quickly, gave me the cash and towed the car away. Awesome service!

March 19, 2023
Gabriel Barnes
Gave these guys a call on a Saturday to get my old truck taken away. They were there in a couple of hours and took it away right then! Super professional and easy to deal with. Seriously if I would have known how easy it was I would have called junkcarsus a whole lot sooner.

March 8, 2023
Cody Jackson
Had an old car to sell but did not want to do a private sale with strangers coming to my house. Called up Junkcarsus and they gave me the price on the phone and it was way better than car dealers I called who kept trying to get me to buy another car from them.

March 16, 2023
Jenna Patterson
As a woman, I've always been a little apprehensive when it comes to car issues. My old car was constantly having problems and I just felt like I was throwing good money after bad fixing it all the time. Called this company and it was great. No pressure and good info. Would definitely recommend them!

April 13, 2023
Rebecca Coleman
Not much for phone calls so I filled out the online form for junkcarsus. Got right back to me and since they already had my info gave me a price right then. Scheduled a time for later that day and the whole thing was done.

March 18, 2023
Taylor Butler
Had a car that was cosmetically ok but needed a new engine. Figured I would eventually get around to it but after a couple of years sitting in my driveway I gave up. Got in touch with junkcarsus reps, and they took it off my hands including taking care of all of the paperwork!

April 4, 2023
Jason Wright
My son's old van needed to be discarded and I finally got down to doing it. I called many car removers but found Junkcarsus' package and interaction the best. Their prompt service didn't disappoint at all! Thank you and I will definitely recommend you guys.

March 18, 2023
Alexandra Young
I have used junkcarsus.com services twice before and the third call was no different. Totally recommend cars just for their prompt, fast and friendly service that's light on the pocket!

March 6, 2023
Julia Henderson
Value for money services and friendly staff that help you through the paperwork with a smile. Junkcarsus is definitely my go-to for any car removal needs : )
No title — no problem
If you own a very old CJ or Wrangler, chances are you might have lost track of where you hid that little old document known as the Vehicle Title. We've met hundreds of cars and Jeep owners who lost their titles and had trouble selling their vehicles. With JunkCarsUs, you can sell your Jeep even if you don't have the title on hand.
If you want to sell your Jeep and the title is hopelessly lost, buyers will often lowball you with ridiculously low offers. It would be better not to deal with such buyers.
Call us, and our experts will guide you on how to replicate the missing title. We can even help out at the DMV and process the papers for you. To start with, we might need the Vehicle Identification Number, or VIN, if you have it, and some proof of ownership like previous registrations. Every state has a different set of rules, so our team will check how we can proceed with buying your vehicle. All of this, while still giving you the best offer possible for your old Jeep.
JunkCarsUs, is the best place to sell your Jeep
We've been in the business of buying old Jeeps for almost 30 years, so we have seen them all. It does not matter how your Jeep looks, or if it is even running, or if you lost the title. Dial our number, and our courteous service experts will get all the information needed to provide you with a fair value quote that we assure you is the best offer in town.
Call us if you have an old Jeep you wish to trade in for money, and we will ensure that one of our nearby partners in your area can pull out your vehicle and pay you on the same day we agreed on a deal.
Our eco-friendly system ensures the responsible handling of the Jeep from pickup up to handling and recycling. We offer a free assessment, free towing and pick up, free processing of documents and pay top dollar for your vehicle — what more can you ask for? Give us a call so you can find out first-hand why thousands of satisfied customers trust JunkCarsUs.
FAQ
What affects the price of my junking Jeep?
We at JunkCarsUs buy your scrap Jeep of any make or model, in any condition. Regardless of whether you are selling a Jeep Wrangler, CJ, Cherokee, Liberty, XJ, Rubicon, or Scrambler, the final worth of your junk car will depend on various factors, not just the value of the brand and its parts. The price of a scrap automobile is also affected by its age and mileage, whether the Jeep is in working condition, market demand for an auto model and spare parts, presence or absence of a clean title, location, condition of the Jeep (exterior, interior, spare parts), and market value of scrap metal.
Can I sell a junked Jeep without a title?
Although it is believed to be very difficult or even impossible to sell an automobile without a title, we carry out such deals. We know many cases when Jeep owners could not sell a car without a title, but we at JunkCarsUs understand that if you have an old Jeep, you have forgotten where your vehicle title is. We also know that buyers offer overly low prices for autos when they find out about the lack of a title. However, we always offer the highest possible price, but of course, it is lower than it could be because paperwork is required. Just prepare a proof of ownership and Vehicle Identification Number (if you have it).
Why is JunkCarsUs the best Jeep car buyer?
Our company offers professional services for the purchase of junked cars and ensures adherence to high standards, a client-oriented approach, and favorable conditions. In addition to a profitable price, we offer our customers a free Jeep assessment, as well as a free auto pickup from the garage or yard. Contact us, and our specialists will make a fair assessment of the real value of your Jeep. You can then call other companies to see if they offer the same money and free accompanying services. We guarantee that our offer will be the most profitable and most advantageous on the market.