We Buy Jeeps
We Buy Jeeps
Same-day pick-up available.
Free towing. No paperwork
We buy junk cars in any condition
Same day service available! Price quote guaranteed!
Top dollar paid for your vehicle!
Examples of our junk car estimation
| Vehicle | Minimum Paid | Maximum Paid |
| --- | --- | --- |
| Ford Windstar, 2001 | 350 | 1900 |
| Ford Regency, 1992 | 375 | 1900 |
| Chevrolet Avalanche, 2003 | 450 | 3975 |
| Acura CL, 1988 | 275 | 1875 |
| BMW - 320, 2007 | 325 | 1850 |
| Am General Hummer, 1994 | 375 | 750 |
| Acura CL, 1989 | 375 | 900 |
| Ford Mustang, 2019 | 2100 | 19500 |
| Hyundai Accent, 2016 | 375 | 1900 |
| GMC Sierra Trucks, 2000 | 375 | 2350 |
| Mercedes-Benz GLK-Class, 1988 | 200 | 750 |
| Ford - F-150, 2006 | 550 | 4800 |
| Mercury Sable, 1999 | 275 | 975 |
| Ford - Expedition, 2001 | 375 | 2350 |
| Ford Ranger, 1999 | 275 | 1600 |
| GMC Yukon XL, 2005 | 425 | 3250 |
| Volvo Coupe, 2007 | 325 | 2100 |
| Chevrolet TrailBlazer, 2003 | 375 | 1900 |
| Honda Pilot, 2003 | 325 | 1750 |
| Dodge - Ram 2500, 1968 | 450 | 3750 |
| GMC 300, 1983 | 325 | 975 |
| Honda Accord, 1991 | 375 | 2750 |
| GMC 1500, 1979 | 450 | 2750 |
| Acura CL, 2005 | 375 | 975 |
| Volvo S60 Inscription, 2014 | 375 | 1900 |
| Cadillac Escalade, 2001 | 475 | 2900 |
| Ford - E350 Super Duty, 1987 | 450 | 1200 |
| Jeep Cherokee, 2003 | 350 | 1750 |
| Ford - F-450, 1997 | 450 | 2850 |
| Dodge W350, 1981 | 325 | 900 |
| Toyota Cressida, 1986 | 225 | 1200 |
| Chrysler Sebring, 2004 | 350 | 1900 |
| Mercedes-Benz S (all), 1985 | 450 | 2900 |
| Jeep Cherokee, 2002 | 475 | 3250 |
| Chevrolet - Van, 1989 | 375 | 975 |
| Ford Econoline Vans, 1981 | 250 | 750 |
| Dodge Magnum, 1979 | 375 | 2225 |
| Volkswagen Beetle, 1970 | 300 | 1200 |
| Honda Accord, 1997 | 275 | 1100 |
| Mazda - B2200, 1983 | 300 | 2425 |
| Dodge Van, 1977 | 375 | 950 |
| Volvo 240, 1995 | 375 | 1100 |
| Saturn Ion, 2005 | 325 | 1900 |
| Cadillac ATS, 2012 | 300 | 1200 |
| Nissan Maxima, 2010 | 350 | 3250 |
| Audi A4, 2004 | 450 | 3900 |
| Chevrolet - Van, 1978 | 275 | 975 |
| Scion xB, 2006 | 300 | 1475 |
| Avanti Motors Avanti, 1981 | 350 | 1900 |
| Dodge Durango, 2013 | 575 | 3275 |
Recently Purchased Vehicles
Check some of our recent pickups in your area
2007 Jeep Compass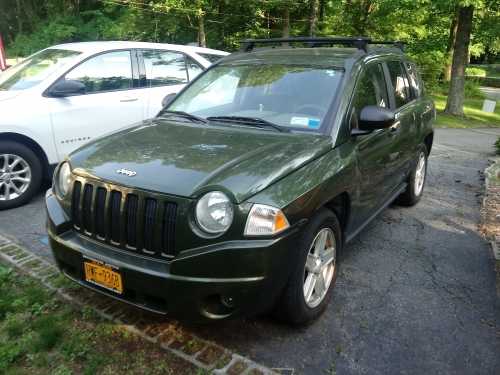 Service date:
March 13, 2022
2006 Jeep Wrangler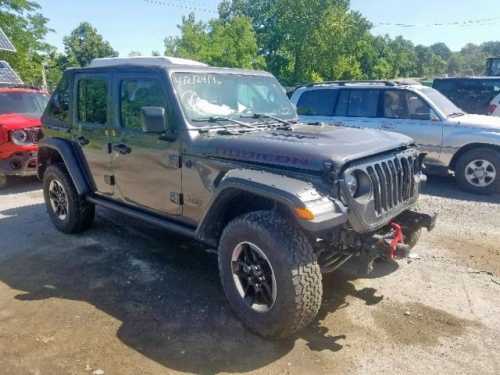 Service date:
March 8, 2022
2004 Chevrolet TrailBlazer EXT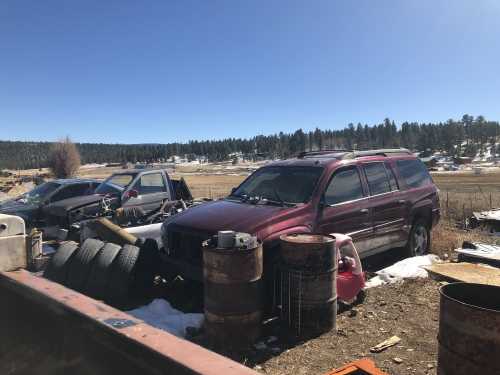 Service date:
April 11, 2022
1997 Jeep Grand Cherokee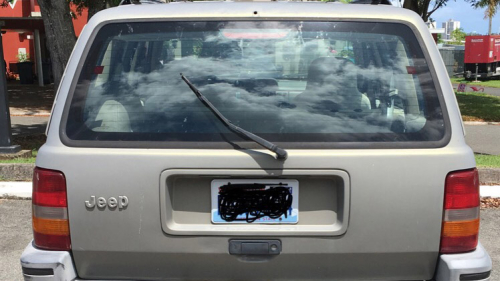 Service date:
March 10, 2022
2000 Jeep Cherokee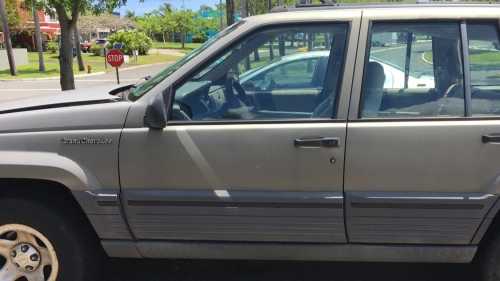 Service date:
March 11, 2022
2006 Jeep Commander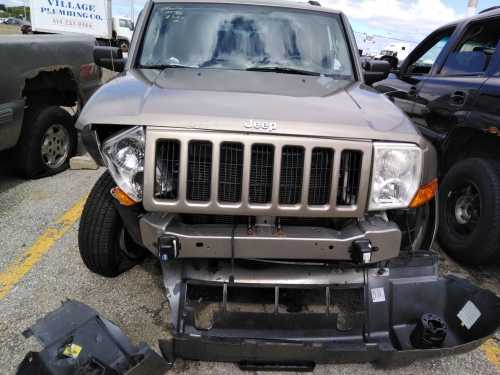 Service date:
March 14, 2022
Rather get the scrap car value of your car over the phone? No problem!
We Buy Jeeps
JunkCarsUs is the company where you can sell your used Jeep Wrangler, CJ, Cherokee, Liberty, XJ, Rubicon, and Scrambler for a very fair price without the headaches of filling up endless forms, dealing with nasty customer service, and worrying about towing.
This is absolutely the best site to sell your Jeep in whatever condition, make, or model. Call us so that we could make a fair estimate of the value, and here's a tip — try calling others to check if they give you the same amount of money and free services. We guarantee that we will have the best offer on the table.
Get in touch with us
If you want to sell your damaged car for cash, sImply give us a call or fill out our online form. Let us know the make, model, mileage, and condition of the car.
Get an instant offer
Once we have the information about your broken, damaged or even non-working car we will make you an instant offer. There are no hidden fees, no surprise costs, and no markdowns.
Make a pick-up appointment
Free Pick-up. Free Paperwork. Our friendly staff will set up a time to come to you. We will take a look at your car to verify the details you gave us about your car, we pay you cash, then we take your car away. Simple as that.
We buy Jeeps
in any condition
We buy all Jeep makes and models from the classic CJ to the newer Wrangler and Cherokee models. Jeeps are special vehicles. Some people might find it hard to approximate the resale value due to the vast number of makes and models.
Aside from having an established brand name, Jeeps have great value due to the worthy off-road design and sturdy material used. However, if you have an old and unused Jeep sitting in your garage or backyard, don't let it depreciate any further. Each day, rust and mold will slowly creep in, bringing down your Jeep's value with each passing day. So if you have no other plans for your old Jeep, might as well cash it in and have us pick it up.
Our Values
Same Day Service
You might be thinking that the same-day service is too good to be true, but that's how we work! We know that junk cars can be a health and hazard problem, not to mention an eyesore. So we want to rid you of this burden as soon as possible.
Highest Pricing Guaranteed
Having provided scrap car services for almost 30 years, we have already created a reputation for offering the Highest Price on the market for your junk car. Our in-depth experience and thousands of satisfied clients are the ultimate proof of our excellent service and customer-oriented approach
Free Paperwork
Entrusting your car to our junk car removal service gives us the responsibility to handle everything, including the transfer of ownership. The only participation we need from you is your signature. Our service is equipped with transparency so that you won't be experiencing unwarranted surprises!
Free Pickup
During our negotiation, all costs and expenses are considered to give you the best offer. The best part is, we don't charge for the removal. The junk car removal comes as a bonus of our Royal service. Plus, the pickup of your junk car is free!
High Standards
The appraisal for your cars is handled with our team of professionals who always provide an honest evaluation. Our 30-year experience is a composition of stumbling blocks that we overcome with hard work, improvement, and less supervision.
Customer Service Satisfaction
Getting a team that does your junk car's disposal may be very peculiar to some, but our company made it easy. We know how important immediate action is for your junk car removal, so our team of 24-hour junk car buyers can help you with your initial queries and needs.
Find out what your Junk car is worth in seconds. Fill out information below:
Not running? Lifted? No problem!
Your Jeep is not running anymore? No problem. We also buy Jeeps that have blown engines or suffered damages beyond repair. Jeeps are tough vehicles that plow through rough terrain like nobody's business, but this also means that most Jeeps suffer extreme stress and damages, unlike other vehicles. Off-road Jeeps usually have broken axles, large dents and cracks, blown engines, and damaged transmissions due to punishing outdoor conditions. If your Jeep's repair bills are at the 4- or 5-digit mark, it might be more economical to sell it.
If you have a lifted Jeep and you want to sell it as-is, no problem. Retailers might not buy your Jeep because they consider lifting as unofficial modifications, forcing owners to spend valuable time and money putting back all the factory components — if they actually stored them in their garage. At JunkCarsUs, we will buy your lifted Jeep as-is, with no need to bring back the factory shocks and suspensions.
Sell your old and damaged Jeep without leaving your home
Sell old Jeep Wranglers and CJ's without leaving the comfort of your home. Some junk car buyers will give you a hard time (and less money) if you want to sell non-running vehicles. They would haggle about the towing fee and say pickup services will cost more. Nonsense.
We offer free towing with all our dealings, and when we say free — it is really free. We don't tuck towing costs into our buying price, and our same-day pickup service will not cost an extra dime. When you call us to sell your Jeep, just provide us with the VIN so that we could do our own research. We will also require that you submit clear and close-up digital photos of your Jeep. It would be best to photograph all the sides, the engine cab, the dash, axles, transmission, and any damage incurred such as dents or rust. This will give us an accurate picture of your vehicle's status and allow us to offer an instant quote.
Testimonials

April 16, 2022
Jordan White
Just about as straight forward as you can get. You tell them about your car, they make you an offer. Then they just come out and get the car. Oh, and it does not matter if you do not have the title for the car.

April 25, 2022
Rachel Clark
My car had all sorts of electrical and mechanical problems that seemed to keep it in the shop more than I drove it. I tried to sell it but everyone was freaked out when they heard about all the problems I had with the car. Tried this company and not only did they not care about any of that, but they also gave me a reasonable price for the car and hauled it away the same day I gave them a call!

April 28, 2022
Timothy Thomas
My last car did not pass smog and the quote I got to fix it was through the roof. Figured it was time to just get something else and figured I couldn't sell it or trade it in without smog. Called Junkcarsus and they gave me a fair price and the whole thing was done the same day.

March 20, 2022
Jocelyn Martin
Good service at workable costs! Dave was prompt with the paperwork and handled questions with a smile. Would recommend to everyone.

March 11, 2022
Ella Russell
My car was stolen and when it was found and returned to me it was a total disaster. Rather than spending a century and a half of trying to get it back in shape I called Junkcarsus.com to see if they would take it off my hands. They asked me a little about the car and then made me an offer. The price and the service could not be better!

March 15, 2022
Cody Jackson
Had an old car to sell but did not want to do a private sale with strangers coming to my house. Called up Junkcarsus and they gave me the price on the phone and it was way better than car dealers I called who kept trying to get me to buy another car from them.

April 4, 2022
Gabriel Barnes
Gave these guys a call on a Saturday to get my old truck taken away. They were there in a couple of hours and took it away right then! Super professional and easy to deal with. Seriously if I would have known how easy it was I would have called junkcarsus a whole lot sooner.

April 29, 2022
Sebastian Green
The cost to keep repairing my old truck just did not make sense due to its age. After short googling I found Junkcarsus. It was unbelievable how quick and easy the process was. Add to that a fine price on a car I got. I really didn't think I was going to get a dime out of, thank you!
March 10, 2022
Mason Diaz
Junkcarsus team noted that I left mechanics kit and speakers in my old van and handed all the stuff to me before taking my car. That's what I call attention to the details. Thank you, guys!
No title — no problem
If you own a very old CJ or Wrangler, chances are you might have lost track of where you hid that little old document known as the Vehicle Title. We've met hundreds of cars and Jeep owners who lost their titles and had trouble selling their vehicles. With JunkCarsUs, you can sell your Jeep even if you don't have the title on hand.
If you want to sell your Jeep and the title is hopelessly lost, buyers will often lowball you with ridiculously low offers. It would be better not to deal with such buyers.
Call us, and our experts will guide you on how to replicate the missing title. We can even help out at the DMV and process the papers for you. To start with, we might need the Vehicle Identification Number, or VIN, if you have it, and some proof of ownership like previous registrations. Every state has a different set of rules, so our team will check how we can proceed with buying your vehicle. All of this, while still giving you the best offer possible for your old Jeep.
JunkCarsUs, is the best place to sell your Jeep
We've been in the business of buying old Jeeps for almost 30 years, so we have seen them all. It does not matter how your Jeep looks, or if it is even running, or if you lost the title. Dial our number, and our courteous service experts will get all the information needed to provide you with a fair value quote that we assure you is the best offer in town.
Call us if you have an old Jeep you wish to trade in for money, and we will ensure that one of our nearby partners in your area can pull out your vehicle and pay you on the same day we agreed on a deal.
Our eco-friendly system ensures the responsible handling of the Jeep from pickup up to handling and recycling. We offer a free assessment, free towing and pick up, free processing of documents and pay top dollar for your vehicle — what more can you ask for? Give us a call so you can find out first-hand why thousands of satisfied customers trust JunkCarsUs.
FAQ
What affects the price of my junking Jeep?
We at JunkCarsUs buy your scrap Jeep of any make or model, in any condition. Regardless of whether you are selling a Jeep Wrangler, CJ, Cherokee, Liberty, XJ, Rubicon, or Scrambler, the final worth of your junk car will depend on various factors, not just the value of the brand and its parts. The price of a scrap automobile is also affected by its age and mileage, whether the Jeep is in working condition, market demand for an auto model and spare parts, presence or absence of a clean title, location, condition of the Jeep (exterior, interior, spare parts), and market value of scrap metal.
Can I sell a junked Jeep without a title?
Although it is believed to be very difficult or even impossible to sell an automobile without a title, we carry out such deals. We know many cases when Jeep owners could not sell a car without a title, but we at JunkCarsUs understand that if you have an old Jeep, you have forgotten where your vehicle title is. We also know that buyers offer overly low prices for autos when they find out about the lack of a title. However, we always offer the highest possible price, but of course, it is lower than it could be because paperwork is required. Just prepare a proof of ownership and Vehicle Identification Number (if you have it).
Why is JunkCarsUs the best Jeep car buyer?
Our company offers professional services for the purchase of junked cars and ensures adherence to high standards, a client-oriented approach, and favorable conditions. In addition to a profitable price, we offer our customers a free Jeep assessment, as well as a free auto pickup from the garage or yard. Contact us, and our specialists will make a fair assessment of the real value of your Jeep. You can then call other companies to see if they offer the same money and free accompanying services. We guarantee that our offer will be the most profitable and most advantageous on the market.