Ford Ranger
Sell Ford Ranger
If you have a Ford Ranger that you are no longer happy with, the chances are you could earn cash just for trading it in. Now, you're probably thinking through your options: should you sell it yourself, trade it into a dealership, or just scrap it for junk. In the end, no one would disagree that coming out with cash for your junk car would be a win.
When trading in your junk car there are really only two things to consider:
How much time and effort am I willing to spend on this car?

How much will I be rewarded for my time and effort?
If you have an idea already of the value of Ford Ranger, you may want to simply trade the car in for as close to that value as you can get. The payment to sell my Ford Ranger for junk is dependent on a few factors of your Ford Ranger, such as:
The total mileage

Whether your Ford Ranger has a clean title

The interior and exterior condition of the vehicle

Possibly the market value for scrap metal if the Ford Ranger is good for junk
If you think that you won't be able to sell Ford Ranger to junk yards near you because of the interior or exterior condition, be rest assured that we buy all conditions of vehicles for junk.

In the time it takes to research how much your junk car is selling for online, you could get an offer from Junkcarsus to sell your junk Ford Ranger. You are only a few short clicks away from getting an offer on your for your junk Ford Ranger. Don't delay!
Recently Purchased Ford Ranger
1999 Ford Ranger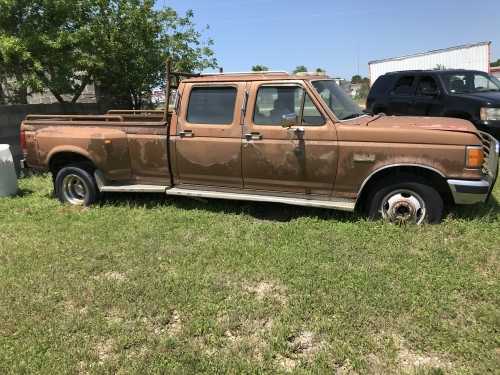 Service date:
September 28, 2020
Testimonials

August 25, 2020
Taylor Butler
Had a car that was cosmetically ok but needed a new engine. Figured I would eventually get around to it but after a couple of years sitting in my driveway I gave up. Got in touch with junkcarsus reps, and they took it off my hands including taking care of all of the paperwork!

September 12, 2020
Carter Bell
Had a car with a dead engine and four flat tires and did not think anyone would give me a dime for it. Called junkcarsus and they offered a pretty decent price. Really friendly on the phone. No salesman pressure, just straightforward and quick!

August 4, 2020
Jenna Patterson
As a woman, I've always been a little apprehensive when it comes to car issues. My old car was constantly having problems and I just felt like I was throwing good money after bad fixing it all the time. Called this company and it was great. No pressure and good info. Would definitely recommend them!

September 25, 2020
Destiny Morgan
We were moving states and needed to get rid of an old RV. With a dilapidated body, I knew I'd get no salvage value. Junkcarsus got the paperwork done and drove it off in a jiffy. Thanks to such prompt service in the nick of time!

September 29, 2020
Alexandra Young
I have used junkcarsus.com services twice before and the third call was no different. Totally recommend cars just for their prompt, fast and friendly service that's light on the pocket!

September 16, 2020
Elijah Brooks
I had just a day to give away my old cargo van before shifting cities. Junkcarsus.com sent their team on a same-day request to have my old Chevrolet express picked up. I will definitely call them for any further service!

August 31, 2020
Julia Henderson
Value for money services and friendly staff that help you through the paperwork with a smile. Junkcarsus is definitely my go-to for any car removal needs : )

September 11, 2020
Wyatt Washington
Cannot believe how easy this was. Figured that as bad a shape as my car was in these guys were going to laugh and hang up on me. They seriously take care of everything, especially for a car that I just wanted nothing else to do with.

September 8, 2020
Rachel Clark
My car had all sorts of electrical and mechanical problems that seemed to keep it in the shop more than I drove it. I tried to sell it but everyone was freaked out when they heard about all the problems I had with the car. Tried this company and not only did they not care about any of that, but they also gave me a reasonable price for the car and hauled it away the same day I gave them a call!