Chevrolet TrailBlazer
Sell Chevrolet TrailBlazer
If you have a Chevrolet TrailBlazer that you are no longer happy with, the chances are you could earn cash just for trading it in. Now, you're probably thinking through your options: should you sell it yourself, trade it into a dealership, or just scrap it for junk. In the end, no one would disagree that coming out with cash for your junk car would be a win.
When trading in your junk car there are really only two things to consider:
How much time and effort am I willing to spend on this car?

How much will I be rewarded for my time and effort?
If you have an idea already of the value of Chevrolet TrailBlazer, you may want to simply trade the car in for as close to that value as you can get. The payment to sell my Chevrolet TrailBlazer for junk is dependent on a few factors of your Chevrolet TrailBlazer, such as:
The total mileage

Whether your Chevrolet TrailBlazer has a clean title

The interior and exterior condition of the vehicle

Possibly the market value for scrap metal if the Chevrolet TrailBlazer is good for junk
If you think that you won't be able to sell Chevrolet TrailBlazer to junk yards near you because of the interior or exterior condition, be rest assured that we buy all conditions of vehicles for junk.

In the time it takes to research how much your junk car is selling for online, you could get an offer from Junkcarsus to sell your junk Chevrolet TrailBlazer. You are only a few short clicks away from getting an offer on your for your junk Chevrolet TrailBlazer. Don't delay!
Recently Purchased Chevrolet TrailBlazer
2001 Chevrolet TrailBlazer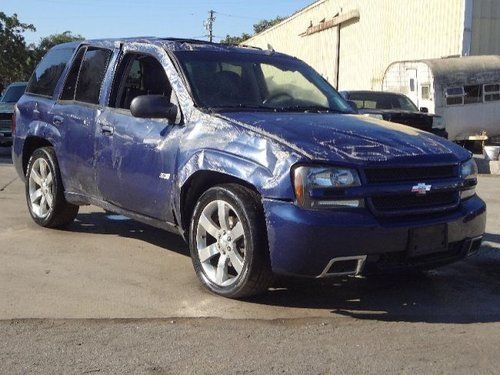 Service date:
August 2, 2020
Testimonials

August 3, 2020
Patrick Adams
Wanted to donate my old car. Made an appointment with someone and they did not show up when promised. Figured I would give these guys a call on a whim. They were there within an hour and gave me the cash on the spot. Hope I never have to get rid of an old car again but if I do I am definitely calling junkcarsus.

August 30, 2020
Evan Gonzales
I needed to get my old hatchback removed from backyard but there was no way I could do it by myself. Full credit to the Junkcarsus team to manage the entire process with me on call at a time convenient to me and causing no trouble to our family!

September 29, 2020
Alexandra Young
I have used junkcarsus.com services twice before and the third call was no different. Totally recommend cars just for their prompt, fast and friendly service that's light on the pocket!

September 5, 2020
Hailey Gonzales
I was involved in an accident that my insurance company said was my fault so they were giving me the run-around. The car was too badly damaged to drive anymore and I was really at my wits' end. However these folks offered me a great price for my car and picked it up the same day I called them. Can't ask for more!

September 18, 2020
Mackenzie Martinez
Looking to upgrade from the CR-V, I needed to sell it off first to clear garage space. The body was ok but the engine no good. The staff at Junkcarsus was courteous and got the job done with minimal involvement from me. Thnx!

August 20, 2020
Samuel Ross
Had an old car that was junk that that needed to be gone. Junkcarsus showed up in 30 minutes, jump-started it, and then towed it out. Gave me a fair price and did the whole thing in about 10 minutes!

September 25, 2020
Destiny Morgan
We were moving states and needed to get rid of an old RV. With a dilapidated body, I knew I'd get no salvage value. Junkcarsus got the paperwork done and drove it off in a jiffy. Thanks to such prompt service in the nick of time!

September 19, 2020
Maya Brown
Had a car that I still owed money on and I could not keep up with the payments anymore. The Junkcarsus guys came out and took care of hauling the car away and they handled all the paperwork and payments to get the loan paid off before they took the car. Could not be easier.

September 17, 2020
Timothy Thomas
My last car did not pass smog and the quote I got to fix it was through the roof. Figured it was time to just get something else and figured I couldn't sell it or trade it in without smog. Called Junkcarsus and they gave me a fair price and the whole thing was done the same day.