EV Calculator
Diesel vs. Gas vs. Electric Car Cost Calculator
Calculate gas vs. electric car expenses: how much can you save buying an electric car?
What do you want to compare?
Diesel vehicle purchase price
Gas vehicle purchase price
Electric vehicle purchase price
Diesel vehicle total cost
Electricity vehicle total cost

Same day service available! Price quote guaranteed!
Top dollar paid for your vehicle!
Examples of our junk car estimation
| Vehicle | Minimum Paid | Maximum Paid |
| --- | --- | --- |
| Dodge Challenger, 2010 | 375 | 2400 |
| Ford Econoline Vans, 1981 | 250 | 750 |
| Chevrolet 3500, 1990 | 375 | 1100 |
| Volkswagen Routan, 2011 | 450 | 2700 |
| Toyota Camry, 2003 | 500 | 2250 |
| Dodge Dakota, 2003 | 595 | 3200 |
| Ford Bronco, 1996 | 450 | 3700 |
| Ford Excursion, 2000 | 475 | 3200 |
| Dodge - Ram 1500, 1998 | 875 | 3650 |
| Ford Fiesta, 2017 | 250 | 3500 |
| Nissan Maxima, 2003 | 425 | 2100 |
| Dodge Intrepid, 2000 | 325 | 1900 |
| Toyota Corolla, 2006 | 475 | 2000 |
| Ford Explorer, 2003 | 375 | 2375 |
| Volkswagen Jetta, 2006 | 350 | 1200 |
| Jeep Grand Cherokee, 1999 | 575 | 3100 |
| Lexus - ES 300, 1997 | 375 | 3700 |
| Jeep Liberty, 2004 | 575 | 2250 |
| Dodge W150, 1976 | 350 | 1300 |
| Jeep Compass, 2007 | 375 | 3250 |
| Volvo S60, 2008 | 750 | 3200 |
| Nissan Altima, 2005 | 425 | 3200 |
| Honda Civic, 2001 | 325 | 1350 |
| Nissan Versa Note, 2015 | 525 | 1775 |
| Volkswagen Beetle, 2005 | 750 | 3100 |
| Ford Fusion, 2006 | 425 | 2599 |
| Ford - Expedition, 1998 | 950 | 3975 |
| Chevrolet - Express 3500, 1989 | 450 | 1775 |
| Kia Spectra5, 2005 | 750 | 2300 |
| Isuzu Trooper, 2001 | 475 | 2300 |
| Dodge Dakota, 2000 | 675 | 3750 |
| Buick Rendezvous, 2003 | 425 | 2300 |
| Honda CR-V, 1999 | 325 | 2350 |
| Dodge Caravan, 2006 | 275 | 975 |
| Toyota Corolla, 2007 | 325 | 1395 |
| Nissan Murano, 2004 | 675 | 2300 |
| Mercedes-Benz - C-Class, 2010 | 375 | 975 |
| Buick Century, 2003 | 425 | 1750 |
| Cadillac STS, 2013 | 375 | 1900 |
| Hummer H3, 2009 | 625 | 3700 |
| Ford - E350, 1987 | 450 | 2900 |
| Hyundai Tiburon, 2006 | 325 | 1900 |
| Ford Windstar, 1999 | 350 | 3500 |
| Volvo Coupe, 2007 | 325 | 2100 |
| Chevrolet - Van, 2001 | 250 | 750 |
| Toyota Prius, 2010 | 375 | 1900 |
| Chevrolet Captiva Sport, 2014 | 750 | 7900 |
| Pontiac G6, 2006 | 475 | 1900 |
| Chevrolet Impala, 2003 | 450 | 2100 |
| Nissan Versa, 2007 | 325 | 2350 |
Call us now
(855) 547-1550
or email us to
support@junkcarsus.com
Receive a guaranteed highest price quote for your junk car from the best junk car buyer by filling out the form online.
We're open Mon-Fri: 8 am - 8 pm, Sat: 8 am - 3 pm
Recently Purchased Vehicles
1991 Honda Accord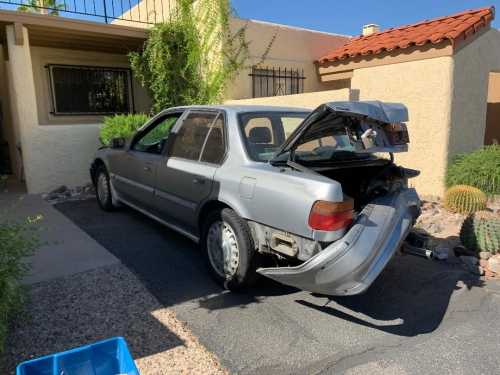 Service date:
September 19, 2023
2004 Nissan Sentra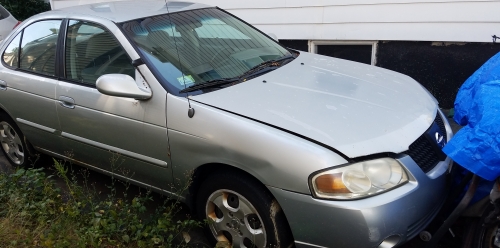 Service date:
September 24, 2023
1999 Ford - F-150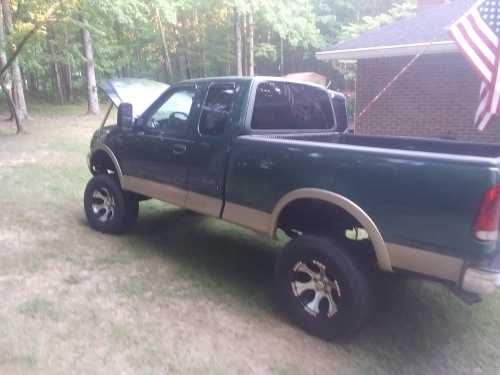 Service date:
September 19, 2023
2006 Suzuki Reno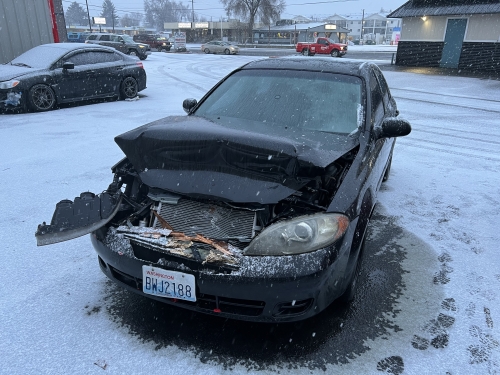 Service date:
September 24, 2023
2007 Chevrolet Impala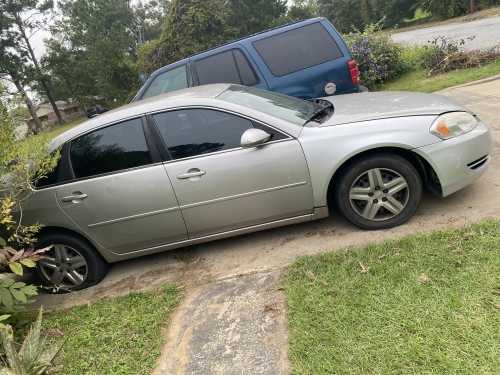 Service date:
August 4, 2023
2015 Nissan Versa Note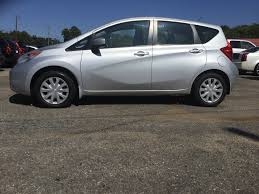 Service date:
September 21, 2023
2017 Ford Fiesta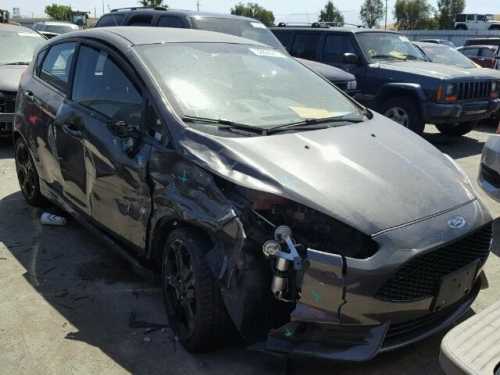 Service date:
August 10, 2023
2007 Lincoln MKZ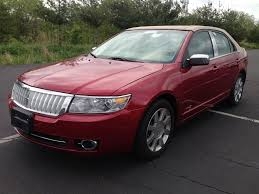 Service date:
July 31, 2023
Testimonials
August 23, 2023
Sebastian Green
The cost to keep repairing my old truck just did not make sense due to its age. After short googling I found Junkcarsus. It was unbelievable how quick and easy the process was. Add to that a fine price on a car I got. I really didn't think I was going to get a dime out of, thank you!
September 17, 2023
Ella Russell
My car was stolen and when it was found and returned to me it was a total disaster. Rather than spending a century and a half of trying to get it back in shape I called Junkcarsus.com to see if they would take it off my hands. They asked me a little about the car and then made me an offer. The price and the service could not be better!
July 30, 2023
Patrick Adams
Wanted to donate my old car. Made an appointment with someone and they did not show up when promised. Figured I would give these guys a call on a whim. They were there within an hour and gave me the cash on the spot. Hope I never have to get rid of an old car again but if I do I am definitely calling junkcarsus.
September 1, 2023
Katherine Harris
Seriously could not be easier! Not only do they give you a good price but our guy showed up with all the paperwork we would need and filled it out for us. All we had to do was sign and they took the car!
September 24, 2023
Taylor Butler
Had a car that was cosmetically ok but needed a new engine. Figured I would eventually get around to it but after a couple of years sitting in my driveway I gave up. Got in touch with junkcarsus reps, and they took it off my hands including taking care of all of the paperwork!
August 10, 2023
Jocelyn Martin
Good service at workable costs! Dave was prompt with the paperwork and handled questions with a smile. Would recommend to everyone.
August 4, 2023
Alexandra Young
I have used junkcarsus.com services twice before and the third call was no different. Totally recommend cars just for their prompt, fast and friendly service that's light on the pocket!
September 25, 2023
Jocelyn Rodriguez
A friend recommended Junkcarsus.com over dinner and little did I know my broken down Corolla would be taken away the very next day. Their prices aren't heavy at all. I would recommend them henceforth.
August 17, 2023
Dylan Perez
Great prices, same-day service, and friendly staff from Junkcarsus.com get a 5-star rating from me : )
Diesel vs Gas vs Electric Car Cost Calculator
As fossil fuel resources are running out, alternative energy sources are becoming more and more popular. For this reason, the popularity of electric cars has rapidly increased over the past years, and keeps gaining pace. Yet another aspect that makes electric vehicles (EVs) strong competitors to gasoline cars is their emission-free and environment-friendly operation.
The globalist environmental trend aside, many drivers are also attracted by the chance to save some money on switching to battery-powered or hybrid vehicles. If this idea speaks to you as well and you want to assess how switching from fuel to electricity will impact your monthly and long-term expenses, an electric vehicle calculator will come to your aid.
Gas vs Electric Car Cost Calculator
An electric car calculator is an online tool smartly designed to let you estimate the savings when swapping your good old car driven by an internal combustion engine to an electric vehicle.
Our tool is created to provide the most accurate estimation results taking into account varying fuel prices by state. With minimum input info at hand, you'll be able to compare not only the running cost of existing gas vs electric vehicles, but also prospective costs for any upcoming models.
While our EV calculator will automatically display average fuel and electricity prices as soon as you pick the state from the list, other data you will need to enter on your own. This includes the average mileage estimates, fuel consumption and electricity consumption details for the car models you match, car purchase price, and years of ownership.
With the EV cost calculator from Junkcarus, you'll be able to evaluate and compare fuel costs per mile, annual fuel expenses, and vehicle total costs to see how soon the car investments will pay off.
Diesel vs Gas vs Electric Car: Pros and Cons
The market of modern vehicles is quite diverse and abounds in options to meet different driver needs. Tried and tested gas cars have been around for decades and ensure the driving experience we're all used to. At some point, diesel vehicles appeared to be a more affordable alternative to gas models and, as such, they are not new to this market as well.
When it comes to electric models, all in all, electricity has been in the automobile industry for quite a while. EV1 from GM and Toyota Prius were booming at the beginning of the 2000s. Yet, electric cars entered the mass market sector and settled in our common lives only after the rise of Tesla luxury cars that pushed other automobile producers to venture into this area.
To understand which car will best work for you and how battery-powered vehicles stack up against other models, you should first look into the benefits and drawbacks of each type.
Diesel Car

Gas Car

Electric Car

Pros

Best mileage ensured by the most efficient fuel consumption;
Better engine durability and longer service life;
About 20% lower emissions as compared to gas;
More torque power for excellent driving and towing experience.

Lower purchase price as compared to other car types;
Easier and more affordable maintenance;
Gasoline is relatively cheap;
High fuel price to efficiency ratio;
Smoother ride and more responsive engine control;
Wider and more diverse model range.

An entirely eco-friendly vehicle thanks to no-emission engine operation;
Nearly noiseless drive;
Much lower fuel costs since you can charge it even from home;
Lower need for routine maintenance results in lower maintenance and repair costs;
Hard-to-match drive quality distinguished by exceptional smoothness and responsiveness;

Cons

Noticeably higher vehicle cost;
Rather expensive diesel fuel price;
Pricey maintenance;
High NO2 emission levels;
Noisy engine operation.

Lower fuel efficiency and, as a result, lower mileage output as compared to diesel vehicles;
High CO2 emission levels;
Shorter engine lifespan;
Higher depreciation rate and lower resale cost.

Limited charging infrastructure that requires accurately planning your trips around the charging stations;
Longer battery recharge that might take a few hours;
High vehicle cost that falls within a premium price range for gasoline cars.
Though each type of vehicle has its pros and cons and performs better than others under some conditions, electric vehicles are certainly the future of the automobile industry and our auto world overall. Electric car technology isn't standing still. Contemporary studies show that battery-powered vehicles will dominate the automobile markets worldwide in about ten years or so.
Average Savings in Buying an Electric Vehicle
With gas prices showing consistent growth and modern car battery charge sufficing for up to 300 miles, electric cars are confidently taking over the gas cars. Though EV prices still stand at the higher end of the price range, in the long run, these cars pay off quicker than their gas prototypes.
To be more specific in numbers, electric vehicle prices are 10% to 40% higher than those of similar gasoline cars. However, your savings on the EV ownership costs during the car service life will fall between $6,000 to $10,000, perfectly compensating for the initial vehicle price gap.
Speaking of fuel savings, an EV will enable you to reduce your fuelling budget by about $1000 annually and cut down your overall car maintenance and repair costs by $5000 over the car lifespan.
With our electric car savings calculator, you'll be able to assess your saving opportunities in every detail when you are on the verge of buying a new car and choosing between gas and electric vehicles.
Consider Selling Your Old Gas Car to Junkcarsus
If you are planning to replace your damaged, broken, non-running, or simply well-used gas or diesel car with a new Nissan Leaf or Tesla, we can help you get rid of the old vehicle and source some money for the upcoming purchase.
At Junkcarsus, we accept cars in any condition. We even buy scrap cars and always ensure the highest price. Call us for a quote or do your own estimates by using our totaled car calculator.
FAQ
How much money do you save with an electric car?
Electric vehicles call for higher initial investments than gas models. Yet, they offer significant savings in the course of use. Thus, on fuel alone you can save $1000 or even more per year, while long-term savings on ownership costs will easily compensate for a higher vehicle price.
Does an electric vehicle cost calculator provide reliable results?
This type of online tool is usually elaborated with state-specific average fuel rates in mind, and the accuracy of the final calculation will also depend on the accuracy of your input data.
What will the EV calculator show me?
It will show you the EV running cost as compared to that of traditional vehicles so that you could evaluate your future purchase efficiency and estimate your saving potential.