Laredo
Laredo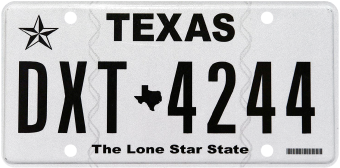 (956) 625-5950
We're open Mon-Fri: 8 am - 8 pm, Sat: 8 am - 3 pm
Sell Your Junk Car in Laredo, TX and Get Cash Fast & Easy
Same-day pick-up available.
Free towing. No paperwork

Same day service available! Price quote guaranteed!
Top dollar paid for your vehicle!
Examples of our junk car estimation
| Vehicle | Minimum Paid | Maximum Paid |
| --- | --- | --- |
| Chevrolet Tahoe, 2005 | 875 | 3750 |
| Dodge Neon, 2004 | 425 | 1900 |
| INFINITI - I30, 1997 | 550 | 3300 |
| Jeep Cherokee, 2003 | 350 | 1750 |
| Ford Explorer Sport, 2003 | 400 | 1500 |
| Nissan Altima, 2008 | 550 | 2300 |
| Ford - F-150, 2001 | 950 | 7500 |
| Ford Escort, 2002 | 450 | 1900 |
| Mazda Mazda3, 2007 | 500 | 2700 |
| Ford - F-350, 2003 | 375 | 2300 |
| Volvo XC70, 2005 | 425 | 2300 |
| Ford - F-150, 1999 | 675 | 7700 |
| Ford Excursion, 2000 | 475 | 3200 |
| Toyota Sienna, 2012 | 475 | 2100 |
| Dodge - Ram 1500, 1999 | 875 | 3150 |
| Dodge Neon, 2003 | 500 | 1900 |
| BMW 3-Series, 2007 | 525 | 3200 |
| Audi S6, 1995 | 250 | 1450 |
| Ford Explorer, 2003 | 375 | 2375 |
| Acura Legend, 2007 | 450 | 1900 |
| Ford Crown Victoria, 2004 | 250 | 3200 |
| Ford - F-150, 1988 | 375 | 1450 |
| Dodge - Ram 1500, 2006 | 575 | 5795 |
| Ford Explorer, 1995 | 875 | 3200 |
| Chrysler 200, 2012 | 775 | 4500 |
| Toyota Cressida, 1986 | 225 | 1200 |
| Ford - E350, 1988 | 450 | 1850 |
| Dodge - Ram 1500, 2014 | 775 | 4750 |
| Cadillac ATS, 2012 | 300 | 1200 |
| Volkswagen Beetle, 1975 | 250 | 2200 |
| smart ForTwo, 2009 | 250 | 1600 |
| Nissan Xterra, 2002 | 450 | 2300 |
| Ford MazdaSpeed3, 1988 | 275 | 975 |
| Ford Taurus X, 2008 | 425 | 2500 |
| Acura MDX, 2005 | 950 | 5300 |
| Chevrolet Impala, 2008 | 425 | 1900 |
| Chevrolet 1500, 1999 | 775 | 3100 |
| Nissan Murano, 2009 | 750 | 2350 |
| Ford Escape, 2001 | 575 | 2100 |
| Toyota Prius v, 2012 | 950 | 2350 |
| Toyota Prius, 2013 | 425 | 3100 |
| Ford - F-150, 1998 | 975 | 4100 |
| Mitsubishi Montero, 1990 | 350 | 1750 |
| Cadillac DeVille, 2004 | 750 | 2300 |
| Mazda Protege, 2003 | 475 | 1900 |
| Chevrolet Camaro, 2011 | 250 | 1800 |
| Mazda Mazda3, 2005 | 350 | 2500 |
| Audi TT, 2002 | 750 | 3500 |
| Honda Accord, 2003 | 425 | 1775 |
| Cadillac DeVille, 1980 | 550 | 2500 |
Rather get the scrap car value of your car over the phone? No problem!
Recently Purchased Vehicles in Laredo
Check some of our recent pickups in your area
2012 Nissan Sentra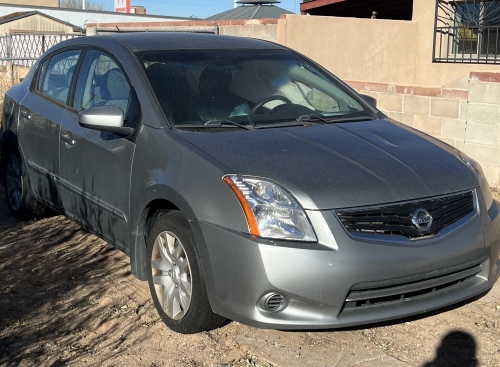 Service date:
August 27, 2023
Service area:
Laredo, TX 78040
2006 Chevrolet Malibu Maxx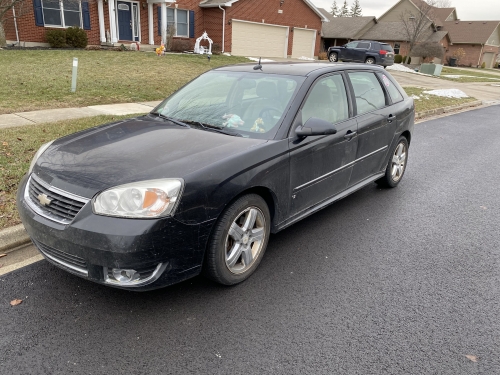 Service date:
September 4, 2023
Service area:
Laredo, TX 78046
1988 Lincoln Continental
Service date:
August 10, 2023
Service area:
Laredo, TX 78040
1995 Chevrolet Blazer
Service date:
August 11, 2023
Service area:
Laredo, TX 78040
2004 Ford Crown Victoria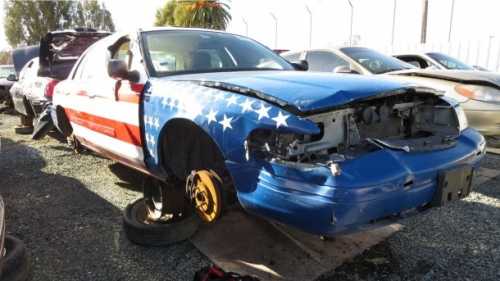 Service date:
August 17, 2023
Service area:
Laredo, TX 78041
2001 Pontiac Grand Am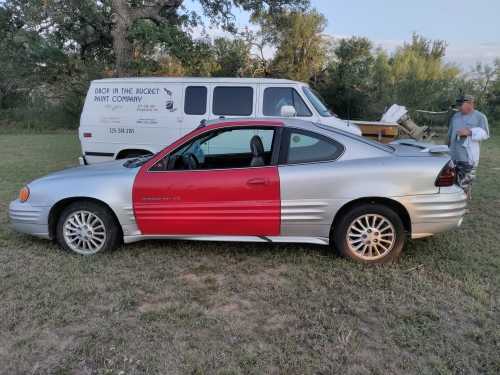 Service date:
August 6, 2023
Service area:
Laredo, TX 78040
2002 Nissan Xterra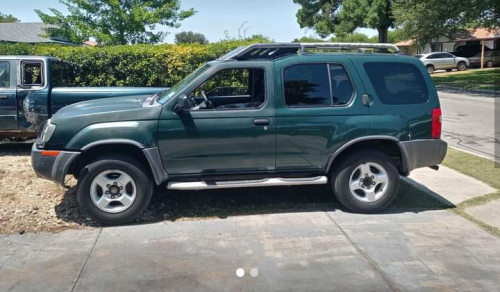 Service date:
August 14, 2023
Service area:
Laredo, TX 78046
2005 Ford Escape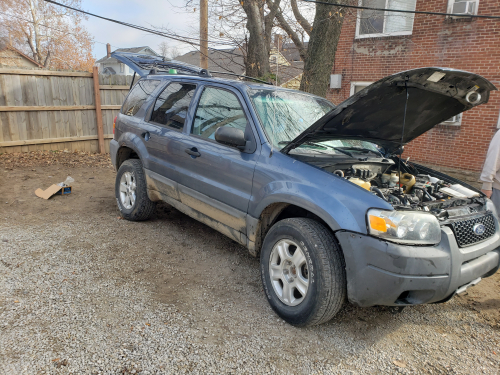 Service date:
August 6, 2023
Service area:
Laredo, TX 78042
We're open Mon-Fri: 8 am - 8 pm, Sat: 8 am - 3 pm
Average Time To Pick Up:
14 hours 57 min
Highest Weekly Price Paid:
$895
How to Sell My Junk Car in Laredo, TX
If you have an old non-running vehicle that you want to send to scrap, and at the same time, get cash for it, our company is glad to help you. There are three simple steps you need to complete:
Tell us about your Vehicle
We guarantee the security of all payments. You may choose the most suitable payment method.
You will get access to all available features immediately.
We're open Mon-Fri: 8 am - 8 pm, Sat: 8 am - 3 pm
Call us now
(855) 547-1550
Receive a guaranteed highest price quote for your junk car from the best junk car buyer by filling out the form online.
We Pay Cash for Junk Cars in Laredo, Texas
If you wonder how to sell a junk car in Laredo at the best price and look for a reliable junk car buyer in the area, you've come to the right place. We buy junk cars for cash in Laredo, and you can rest assured you'll get top dollar for it.
We buy old clunkers, no matter how bad they look. Be it a car for parts, a scrap car, or a salvage car, we'll offer the highest value, and you'll get it right on-site. You just need to call us or fill in an online form, and you can expect the deal to be completed and to receive your money the same day.
Even if your vehicle is a non-runner and needs to be towed, we'll take care of it and ensure free junk car removal in Laredo. Likewise, we'll handle paper routines and other formalities for you. That's how it works with JunkCarsUs!
Factors That Impact Junk Car Prices in Laredo
Price offers can noticeably vary across Laredo junk cars for cash buyers. To better understand the pricing approach when you consider selling a junk car in Laredo, keep in mind the following factors that will determine the final price of your auto.
Make, model, year: The older the car, the lower price you can expect. Recent cars normally are more valuable. Likewise, certain models and makes are in greater demand on the market and might generate higher selling prices. Thus, Toyota, Ford, Honda, and Nissan are more popular than others;
Overall condition: Drivable vehicles with all the core components in place and in good condition will fetch higher price tags;
Valuable parts condition: Intact, viable parts can considerably bump up the final price offer. The most value-adding components are the engine, transmission, steering rack, and catalytic converter. The latter is especially thought after by junk car buyers, since it can be purchased as an individual part only from certified used car parts dealers;
Car metal weight: The weight of the scrap metal is yet another important point of consideration for recycling companies, since most of the vehicle's weight results from steel and aluminum;
Scrap metal prices: The prices for scrap steel and aluminum are volatile and directly dependable on national rates and tariffs, local rates determined by the scrap metal demand on the local market, and global metal manufacturing;
Vehicle's title: To sell a car, you should have a title to confirm its ownership and condition. It will be harder to junk your car without a title in Laredo, though not impossible. Yet, you should be ready for a significant price decrease;
Location: The car popularity and demand for spare parts might vary through different locations in Laredo, thus expressly affecting the junk car prices provided by different recyclers.
How Does JunkCarsUs Calculate Junk Cars Prices in Laredo?
We buy junk cars in Laredo in any condition, and our aim is to ensure the best price offers to keep our clients satisfied and help them get the most out of their old vehicles.
When evaluating your junk car, we use our proprietary software that takes into account local prices, all the above-mentioned value-impacting factors, and more specific aspects such as mileage, high technology availability, and premium features.
To get a quick quote, you can use our handy online tool, and the more details about the car you enter, the more accurate the price offer you'll get.
How to Choose a Junk Car Buyer in Laredo?
Selling a junk car in Laredo won't be a problem as there are many offerings on the market. Even a vehicle without a title or registration can be sold at a surprisingly good price if you find the right junk car buyer. Here are a few useful tips that will help you easily pinpoint a good junk car removal service:
Look for the services in your area;
Check for a licensed service provider;
Scrutinize online reviews on independent websites to pick a reputed company that delivers on its promises;
Give preferences to providers with longer track records and decent experience in the industry;
Examine the average market junk car rates in the area and consider the companies that offer the highest prices;
Set your eyes on a junk car buyer with optimal purchasing conditions. Thus, some companies might come up with higher initial quotes but will make you pay for towing and processing services afterward. Your best option is a reasonable price offer with free towing services, paperwork handling, and same-day cash payment included.
With JunkCarsUs, you'll tick all the boxes and can junk your car in Laredo without a hassle and with the best conditions on the market.
About Selling a Junk Car in Laredo, Texas
→ Can I cancel my offer request?
Yes, we can cancel your offer request in Laredo. When you change your mind about an offer, it can be canceled. We believe in keeping you satisfied with our offers.
→ Will the offer change?
No, in most cases, we cannot change the initial offer.
→ Do I get paid with cash or check?
Payment is possible through cash or online bank transfers in Laredo. We have other payment formats as well.
→ How do you value my car?
We make offers based on the year, make, model, mileage, and general condition of your vehicle in Laredo. The more information we get from you, the better the deal.
→ How fast can you really pick up my car in Laredo?
Our team is prompt and quick when it comes to picking up your car in Laredo. We offer pick-ups on the same day or when it suits you.
Sell Your Junk Car in Laredo
Do not be fooled by other sites that promise the world but deliver next to nothing. We know all the ins and outs of selling your car in TX, and we want to buy your junk car in Laredo and give you the best offer possible to get you cash in your pocket before you know it.
So if you have said to yourself that "I want to sell my junk car in Laredo, TX," and wondered who is the best option in my area, believe us that you have made a great decision and you have come to the right place.
78040
78041
78042
78043
78045
78046
Testimonials
September 26, 2023
Alexandra Price
When my RV finally stopped running, I really did not know what to do with it. It seemed stupid to pay somebody to come to pick it up and salvage it for me so I did some research. Found this removal service and filled out an online form. Within minutes they had called me back with an offer for my car and picked it up that very day. Great service!
September 2, 2023
Rachel Clark
My car had all sorts of electrical and mechanical problems that seemed to keep it in the shop more than I drove it. I tried to sell it but everyone was freaked out when they heard about all the problems I had with the car. Tried this company and not only did they not care about any of that, but they also gave me a reasonable price for the car and hauled it away the same day I gave them a call!
September 23, 2023
Timothy Thomas
My last car did not pass smog and the quote I got to fix it was through the roof. Figured it was time to just get something else and figured I couldn't sell it or trade it in without smog. Called Junkcarsus and they gave me a fair price and the whole thing was done the same day.
August 22, 2023
Cody Jackson
Had an old car to sell but did not want to do a private sale with strangers coming to my house. Called up Junkcarsus and they gave me the price on the phone and it was way better than car dealers I called who kept trying to get me to buy another car from them.
August 16, 2023
Katherine Harris
Seriously could not be easier! Not only do they give you a good price but our guy showed up with all the paperwork we would need and filled it out for us. All we had to do was sign and they took the car!
September 19, 2023
Madeline Barnes
Was thinking about Craig's list to sell my old car. Just did not like the idea of constantly haggling with buyers. Gave this company a shot, and the price they gave was as high as what I saw other places online, and the fact that I did not have to deal with a bunch of random people, it really was worth it!
August 2, 2023
Mackenzie Martinez
Looking to upgrade from the CR-V, I needed to sell it off first to clear garage space. The body was ok but the engine no good. The staff at Junkcarsus was courteous and got the job done with minimal involvement from me. Thnx!
September 27, 2023
Jeremiah Watson
This was the first time I was sending off a car and had no idea of the paperwork and procedures. Thanks to Junkcarsus.com who were patient to take me through the entire process and attended to all my doubts. Thumbs up!
September 6, 2023
Antonio Morris
My old car was so beaten down I didn't think even a car removal company would bother with it. Junkcarsus.com team really does mean it when they say they remove all kinds of cars. Thanks, guys!
Other Large Cities We Service in Texas
Laredo Car Selling Information
| | |
| --- | --- |
| Pick-up location | Laredo |
| We buy car types | Cars, Trucks, Vans and SUVs |
| Average price | 337 |
| Payment Methods | Cash, Check, Non-Cash, Mobile Payment |
| Popular Models | Impala, - F-150, 1500 |