Anaheim
Anaheim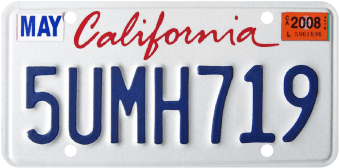 (657) 237-8858
We're open Mon-Fri: 8 am - 8 pm, Sat: 8 am - 3 pm
Sell Your Junk Car in Anaheim, CA and Get Cash Fast & Easy
Same-day pick-up available.
Free towing. No paperwork

Same day service available! Price quote guaranteed!
Top dollar paid for your vehicle!
We're open Mon-Fri: 8 am - 8 pm, Sat: 8 am - 3 pm
Average Time To Pick Up:
13 hours 59 min
Highest Weekly Price Paid:
$1056
We Pay Cash for Junk Cars in Anaheim / CA
We buy junk cars in any condition
Examples of our junk car estimation
| Vehicle | Minimum Paid | Maximum Paid |
| --- | --- | --- |
| Dodge - Pickup, 1978 | 425 | 3200 |
| Kia Optima, 2007 | 425 | 1900 |
| Acura TL, 2000 | 525 | 1900 |
| Isuzu Trooper, 1998 | 675 | 2100 |
| Honda CR-V, 2006 | 425 | 2100 |
| Chrysler Crossfire, 2004 | 300 | 1700 |
| International MXT, 1974 | 1575 | 3900 |
| Buick Rendezvous, 2003 | 425 | 2300 |
| Ford - F-150, 2002 | 950 | 5750 |
| Hyundai Elantra, 2015 | 975 | 7500 |
| Chevrolet 3500, 1983 | 550 | 2750 |
| Chrysler Sebring, 2007 | 650 | 1975 |
| BMW - 530, 2004 | 575 | 3750 |
| Jeep Cherokee, 2003 | 350 | 1750 |
| Ford Econoline Vans, 1986 | 950 | 3200 |
| Chevrolet Impala, 2010 | 475 | 1900 |
| Ford Windstar, 1999 | 350 | 3500 |
| Chevrolet 1500, 1995 | 850 | 2350 |
| Chevrolet Monte Carlo, 1975 | 275 | 1100 |
| Cadillac CTS, 2007 | 375 | 750 |
| Ford Bronco, 1995 | 475 | 3700 |
| Acura CL, 2005 | 375 | 975 |
| Cadillac DTS, 2006 | 350 | 2100 |
| Oldsmobile Aurora, 1999 | 645 | 1875 |
| Hummer H3, 2009 | 625 | 3700 |
| Volkswagen Beetle, 1975 | 250 | 2200 |
| Toyota Camry, 2000 | 275 | 1900 |
| Ford Escape, 2013 | 750 | 3275 |
| Subaru Forester, 2000 | 350 | 2900 |
| Audi A7, 2008 | 675 | 4300 |
| Ford Edge, 2011 | 650 | 2100 |
| Nissan Maxima, 2004 | 625 | 3200 |
| Kia Spectra5, 2005 | 750 | 2300 |
| Hyundai Elantra, 2007 | 450 | 1900 |
| GMC Pickup, 1970 | 350 | 1300 |
| Ford Taurus X, 2008 | 425 | 2500 |
| Mazda Mazda3, 2007 | 500 | 2700 |
| Chevrolet Impala, 2007 | 325 | 1100 |
| Chevrolet 2500, 1991 | 450 | 3250 |
| Cadillac CT6, 2006 | 375 | 2350 |
| BMW - 545, 2005 | 375 | 4250 |
| Porsche Cayenne, 2005 | 950 | 12750 |
| Pontiac Montana, 1999 | 650 | 2300 |
| Toyota Camry, 2003 | 500 | 2250 |
| Ford Explorer, 1999 | 625 | 4750 |
| Lexus - SC 430, 2002 | 750 | 4100 |
| Dodge Avenger, 2012 | 475 | 4700 |
| Saturn Ion, 2007 | 350 | 1900 |
| Ford - F-250, 2005 | 550 | 3700 |
| Cadillac Escalade, 2001 | 475 | 2900 |
Recently Purchased Vehicles in Anaheim
Check some of our recent pickups in your area
1991 Chevrolet Camaro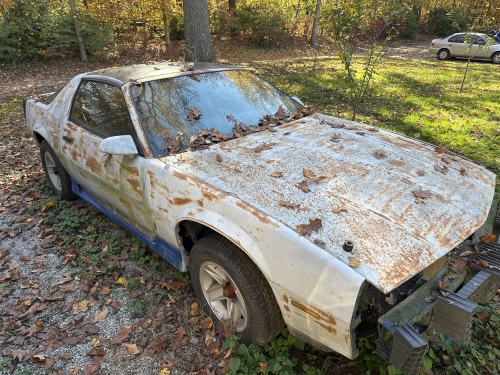 Service date:
May 17, 2023
Service area:
Anaheim, CA 92808
2006 Scion xB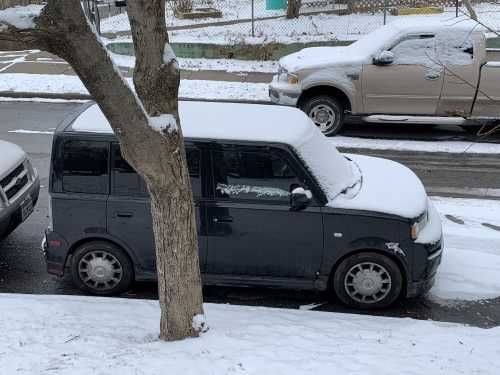 Service date:
May 5, 2023
Service area:
Anaheim, CA 92808
2003 Mercedes-Benz M-Class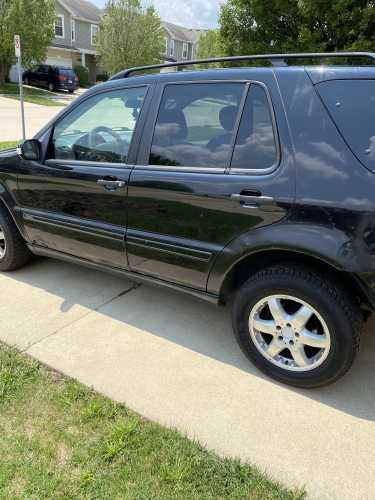 Service date:
May 26, 2023
Service area:
Anaheim, CA 92816
1986 Toyota Cressida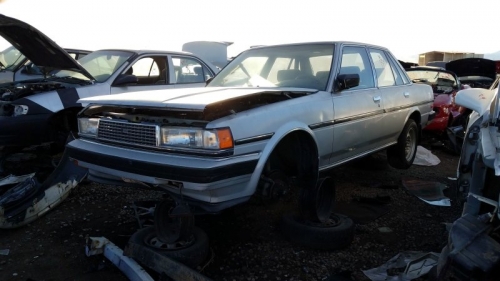 Service date:
April 27, 2023
Service area:
Anaheim, CA 92850
2006 MINI Cooper S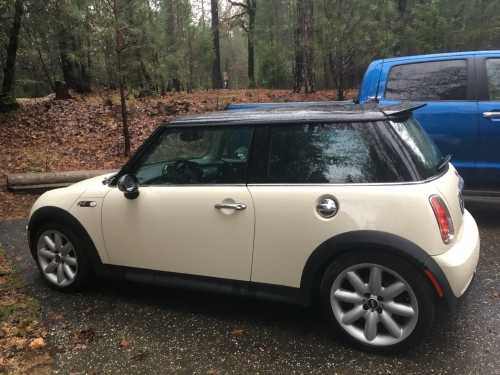 Service date:
May 31, 2023
Service area:
Anaheim, CA 92850
1979 Ford - F-150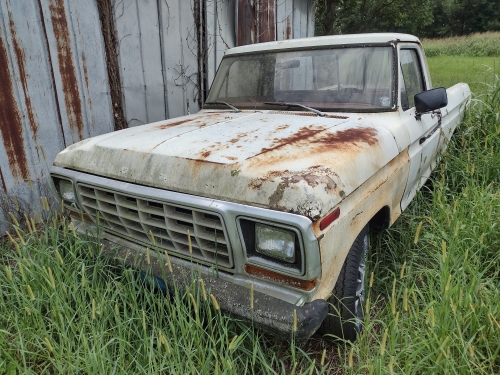 Service date:
May 1, 2023
Service area:
Anaheim, CA 92809
2002 Ford Expedition (all)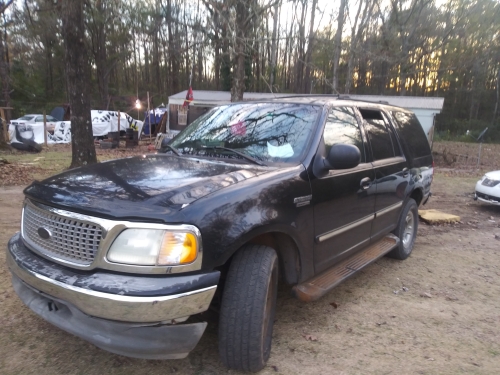 Service date:
April 8, 2023
Service area:
Anaheim, CA 92899
2015 Kia Sedona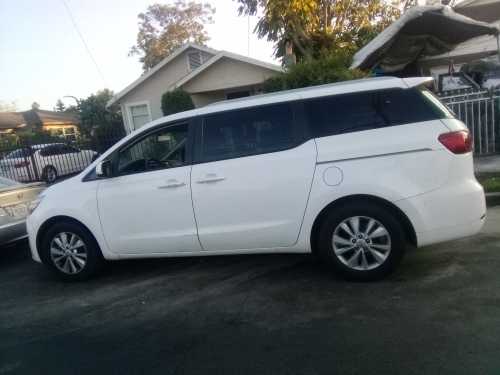 Service date:
April 11, 2023
Service area:
Anaheim, CA 92814
We're open Mon-Fri: 8 am - 8 pm, Sat: 8 am - 3 pm
Average Time To Pick Up:
10 hours 36 min
Highest Weekly Price Paid:
$887
How to Sell My Car in Anaheim, CA
If you have an old non-running vehicle that you want to send to scrap, and at the same time, get cash for it, our company is glad to help you. There are three simple steps you need to complete:
Tell us about your Vehicle
We guarantee the security of all payments. You may choose the most suitable payment method.
You will get access to all available features immediately.
We're open Mon-Fri: 8 am - 8 pm, Sat: 8 am - 3 pm
Call us now
(855) 547-1550
Receive a guaranteed highest price quote for your junk car by filling in the form online.
We Pay Cash for Junk Cars in Anaheim, California
If you wonder how to sell a junk car in Anaheim at the best price and look for a reliable junk car buyer in the area, you've come to the right place. We buy junk cars for cash in Anaheim, and you can rest assured you'll get top dollar for it.
We buy old clunkers, no matter how bad they look. Be it a car for parts, a scrap car, or a salvage car, we'll offer the highest value, and you'll get it right on-site. You just need to call us or fill in an online form, and you can expect the deal to be completed and to receive your money the same day.
Even if your vehicle is a non-runner and needs to be towed, we'll take care of it and ensure free junk car removal in Anaheim. Likewise, we'll handle paper routines and other formalities for you. That's how it works with JunkCarsUs!
Factors That Impact Junk Car Prices in Anaheim
Price offers can noticeably vary across Anaheim junk cars for cash buyers. To better understand the pricing approach when you consider selling a junk car in Anaheim, keep in mind the following factors that will determine the final price of your auto.
Make, model, year: The older the car, the lower price you can expect. Recent cars normally are more valuable. Likewise, certain models and makes are in greater demand on the market and might generate higher selling prices. Thus, Toyota, Ford, Honda, and Nissan are more popular than others;
Overall condition: Drivable vehicles with all the core components in place and in good condition will fetch higher price tags;
Valuable parts condition: Intact, viable parts can considerably bump up the final price offer. The most value-adding components are the engine, transmission, steering rack, and catalytic converter. The latter is especially thought after by junk car buyers, since it can be purchased as an individual part only from certified used car parts dealers;
Car metal weight: The weight of the scrap metal is yet another important point of consideration for recycling companies, since most of the vehicle's weight results from steel and aluminum;
Scrap metal prices: The prices for scrap steel and aluminum are volatile and directly dependable on national rates and tariffs, local rates determined by the scrap metal demand on the local market, and global metal manufacturing;
Vehicle's title: To sell a car, you should have a title to confirm its ownership and condition. It will be harder to junk your car without a title in Anaheim, though not impossible. Yet, you should be ready for a significant price decrease;
Location: The car popularity and demand for spare parts might vary through different locations in Anaheim, thus expressly affecting the junk car prices provided by different recyclers.
How Does JunkCarsUs Calculate Junk Cars Prices in Anaheim?
We buy junk cars in Anaheim in any condition, and our aim is to ensure the best price offers to keep our clients satisfied and help them get the most out of their old vehicles.
When evaluating your junk car, we use our proprietary software that takes into account local prices, all the above-mentioned value-impacting factors, and more specific aspects such as mileage, high technology availability, and premium features.
To get a quick quote, you can use our handy online tool, and the more details about the car you enter, the more accurate the price offer you'll get.
How to Choose a Junk Car Buyer in Anaheim?
Selling a junk car in Anaheim won't be a problem as there are many offerings on the market. Even a vehicle without a title or registration can be sold at a surprisingly good price if you find the right junk car buyer. Here are a few useful tips that will help you easily pinpoint a good junk car removal service:
Look for the services in your area;
Check for a licensed service provider;
Scrutinize online reviews on independent websites to pick a reputed company that delivers on its promises;
Give preferences to providers with longer track records and decent experience in the industry;
Examine the average market junk car rates in the area and consider the companies that offer the highest prices;
Set your eyes on a junk car buyer with optimal purchasing conditions. Thus, some companies might come up with higher initial quotes but will make you pay for towing and processing services afterward. Your best option is a reasonable price offer with free towing services, paperwork handling, and same-day cash payment included.
With JunkCarsUs, you'll tick all the boxes and can junk your car in Anaheim without a hassle and with the best conditions on the market.
Read more
Collapse
About Selling a Car in Anaheim, California
→ Do you buy cars that are damaged or missing parts?
Yes! We buy all kinds of cars in Anaheim, even the most damaged!
→ Do I need to drive my vehicle to the tow truck?
No! We will pick up your vehicle in Anaheim from any location for free.
→ I need my car picked up ASAP. Is there any way to speed up the process?
Yes! We provide same-day pick-up services in Anaheim. Our experts can meet you when it is most convenient for you
→ Do I need to be there when you pick up my car?
Yes, you have to be there. This is because the driver pays you the agreed amount at the pick-up.
→ How much does towing cost to remove my junk car?
We do not charge for towing your vehicle in Anaheim. With our company, you can expect no hidden additional costs.
What Type Of Junk Car do You Want To Sell?
Before you came to us you may have looked into junk car removal in Anaheim. Why pay someone else to haul away your junker when we will pay you for your old car?
When we say there is no vehicle we do not want, we mean that. Sell wrecked cars to us, sell damaged cars to us and sell cars with missing parts to us, it does not matter what shape the car is in, we want to get you the top dollar paid on your clunker.
Sell Your Junk Car in Anaheim
So you have a junk car sitting at your home and you`re wondering how can I sell it. Believe us when we say that the process could not be simpler because we are the area`s premier company for selling your car in CA, offering the Highest Price you can get for that old junker guaranteed!
Yes, we can buy your junk car in Anaheim and you can be sure that we will give the best offer you can get practically anywhere in Anaheim with an easy process that you will absolutely love!
So if you keep saying to yourself that I want to sell my junk car in Anaheim, CA and are wondering where in my area I can do this, you need not look any further. Quite simply there is no company in this area that will make the process easier and more efficient than we will.
We Pay Cash for Junk Cars in Anaheim, California
Do you have a car in your garage that has just been sitting there for what seems like ages? If yes, then you are actually in quite a bit of a pickle. Because not only do you have a big piece of junk sitting right there in your home but there are further a whole lot of hazards which come with keeping a big piece of junk. This might lead you to wonder about what exactly you can do to remedy this situation.
We provide you with the best offer. We solve your problem by taking that hulking piece of junk away from your home and on top of that, you get to make a decent amount of cash at the same time.
The process for selling us your junk car is as simple as it can get. You just have to give us a call and ask "Are you available in my area?". We cover majorly in all the cities. Let us know the make, model, and the VIN number of your car. We then provide you with an instant quote which is the Highest Price on the market! We are the perfect answer to your "junk selling services near me" searches.
Read more
Collapse
92801
92802
92803
92804
92805
92806
92807
92808
92809
92812
92814
92815
92816
92817
92825
92850
92899
Popular brands in Anaheim, CA
Testimonials
April 22, 2023
Sara Bryant
My 19 years old Chevy had been in three different accidents. When I started making calls to see if I could sell it, most people would not give me the time of day. As a last resort, I called Junkcarsus.com and was amazed that not only were they willing to take my car, they gave me a great price for it. The pickup process itself could not have been easier!

Had a car with a dead engine and four flat tires and did not think anyone would give me a dime for it. Called junkcarsus and they offered a pretty decent price. Really friendly on the phone. No salesman pressure, just straightforward and quick!

May 25, 2023
Nicole Powell
Was thinking of going somewhere like Carmax to sell my old car but you have to make an appointment and then go to them and when I asked how long it would take they said "at least an hour". That is before you even know what they are going to offer! Called this service company on the phone and they gave me an offer and came to my house in about two hours to get the car.

April 21, 2023
Taylor Butler
Had a car that was cosmetically ok but needed a new engine. Figured I would eventually get around to it but after a couple of years sitting in my driveway I gave up. Got in touch with junkcarsus reps, and they took it off my hands including taking care of all of the paperwork!

May 20, 2023
Elijah Brooks
I had just a day to give away my old cargo van before shifting cities. Junkcarsus.com sent their team on a same-day request to have my old Chevrolet express picked up. I will definitely call them for any further service!

May 3, 2023
Jocelyn Rodriguez
A friend recommended Junkcarsus.com over dinner and little did I know my broken down Corolla would be taken away the very next day. Their prices aren't heavy at all. I would recommend them henceforth.

May 8, 2023
Destiny Morgan
We were moving states and needed to get rid of an old RV. With a dilapidated body, I knew I'd get no salvage value. Junkcarsus got the paperwork done and drove it off in a jiffy. Thanks to such prompt service in the nick of time!

May 27, 2023
Evan Gonzales
I needed to get my old hatchback removed from backyard but there was no way I could do it by myself. Full credit to the Junkcarsus team to manage the entire process with me on call at a time convenient to me and causing no trouble to our family!
May 31, 2023
Antonio Morris
My old car was so beaten down I didn't think even a car removal company would bother with it. Junkcarsus.com team really does mean it when they say they remove all kinds of cars. Thanks, guys!
Other Large Cities We Service in California
Anaheim Car Selling Information
| | |
| --- | --- |
| Pick-up location | Anaheim |
| We buy car types | Cars, Trucks, Vans and SUVs |
| Average price | 352 |
| Payment Methods | Cash, Check, Non-Cash, Mobile Payment |
| Popular Models | CR-V, ATS, Pilot |