Car Life Expectancy Calculator
Car Life Expectancy Calculator
Calculate the life expectancy of your car
What's the mileage on the odometer?
Have you ever been in a car accident using this car?
Did you pass your vehicle inspection at least once a year?
Are you a careful driver?
| | |
| --- | --- |
| Your car's life expectancy is more years | |
Average American Car Life Expectancy by Make
Today, most of us are bound to cars and can't imagine living without a vehicle. So, it's no wonder you want your car to last longer. While an average car lifespan is about 200,000 miles or 8 to 10 years, it still varies for different car manufacturers and models.
In the table below, you'll find figures on average American car life expectancy by model so that you could estimate an approximate remaining service life of a vehicle when buying a used car.
Make
Model
Average Life Expectancy

Chevrolet

Spark

150-200,000

Bolt

300-400,000

Silverado

150-200,000

Captiva

up to 200,000

Ford

Escape

up to 250,000

Mustang

200,000

F-150

up to 300,000

Maverick

up to 200,000

GMC

Canyon

200,000

Sierra

250,000

Terrain

300,000

Acadia

200,000

Dodge

Charger

250,000

Challenger

up to 300,000

Durango

250,000

RAM Trucks

RAM 1500 Classic

200-250,000

RAM 1500 TRX

250,000

RAM 2500

250,000

Jeep

Compass

200,000

Cherokee

175-200,000

Wrangler

up to 280,000
What Affects Car Life Expectancy
By and large, a car life expectancy calculator estimates vehicle longevity based on the vehicle make and model, year, and mileage. Yet, more factors and aspects are impacting your car's estimated mileage or lifespan.
Car class: Overall, modern cars last longer than their predecessors. And the car class also matters. Higher-class cars are usually manufactured using higher-quality parts and advanced technology, which results in a longer lifespan. It's one of the reasons why SUVs, trucks, and crossovers are so popular now;
Motor type: Motor type should also be considered when calculating your car's life expectancy. On average, gas and fuel engines have shorter lifespans than electric ones. Longevity and lower tear and wear are two more benefits of electric cars, in addition to the environmentally friendly operation that gives them a strong edge over standard models. To be more specific, while the average lifespan of a gasoline engine is around 200,000 miles, an electric prototype will last about 300,000 miles;
Driving style: How you drive your car also impacts its service life greatly. In a word, the more careful and diligent of a driver you are, the longer your car will remain in a serviceable and safe condition. Car accidents also cut down the lifespan of your vehicle. Minor damages and repairable malfunctions won't reduce the car's longevity too much. However, should the vehicle experience a serious collision, crash, or multiple accidents, it might heavily impact its life expectancy. In this case, you should closely estimate the damage to understand if your car is totaled and is better sold than held on to. This is where a totaled car calculator will come to help determine the value of your scrap car;
Car body condition: Rust and corrosion on the car body also shorten the vehicle's service life. Hence, should any peeled paint, scratches, or deformations appear on the car body parts, the timely repair will help avert the negative effect on the car's life expectancy;
Maintenance: Regular visits to the service center and mechanics will help your car last longer. Scheduled maintenance, oil, belt, and filter replacement, as well as replacement of faulty parts, will increase the life of your automobile.
By using an online car life calculator, you'll be able to estimate the life expectancy of your car, since those tools normally take into account both major and minor aspects of impact to generate the most accurate result.
5 Facts About Car Life Expectancy You Should Know
To understand how the service life of your car might change while it's in use and how you can improve your car's longevity, there are a few aspects and facts you should know about the car's lifespan:
A car is depreciated by 15% to 35% in a year, irrespective of other impact factors. These are market conditions you can't change.
While the average longevity of a modern car is about 200,000 miles or 8 years, many vehicles can last longer thanks to advanced technologies used in automobile production, regular servicing, careful driving style, and improved road conditions.
Up-to-date quality maintenance is the key to your car's long lifespan. Thus, when striving to save a few cents on car parts and consumables, keep in mind that you are investing in your car's longevity, and it's not worth skimping on quality.
Heat over 220 degrees is one of the biggest engine hazards. It's damaging to the engine and the battery and will greatly reduce the service life of your vehicle.
Temperatures below 76 degrees are no less risky than heat. Freezing cold might severely damage many car components, including transmission and pipelines, the oil system, and the battery. So, it's better to avoid extreme temperatures and keep your vehicle in a safe environment to make it last longer.
Consider Selling Your Old Car to JunkCarsUs
If you are about to replace your old car yet don't think it's in a condition to be sold at a good price, don't rush with filing it away in storage. Call JunkCarsUs first. We buy scrap cars of all years and in any condition. The make and model don't matter. And we buy them at fair prices.
We'll settle the deal quickly, and you'll get your cash the same day. You can even leave the paperwork to us. Just call us to get your quote.
FAQ
How long will my car last?
You can rely on average car longevity figures specified for your car model and year of issue, or you can use a car life expectancy calculator to get more accurate estimates based on your vehicle mileage, condition, and use.
How to prolong the life of my vehicle?
Careful driving, proper storage conditions, and diligent maintenance are the key factors that will contribute to your car's longevity. Routine servicing, quality parts and oils, and garage storage will add a few years to your car's life expectancy.
How many miles should my car have to consider buying a new one?
There is no single right answer to this question. While mileage determines a car's average lifespan, it doesn't reflect its real service life. With an average longevity of about 200,000 miles, many cars and models can easily outlive this figure and stay in a serviceable condition.
Unless you simply want a new model, we'd say that it's time to sell your old car when the cost of major repairs is nearly the estimated price of your car, or when you feel that you are investing too much money in maintenance.

Same day service available! Price quote guaranteed!
Top dollar paid for your vehicle!
We buy junk cars in any condition
Recently Purchased Vehicles
2004 Chevrolet Impala Limited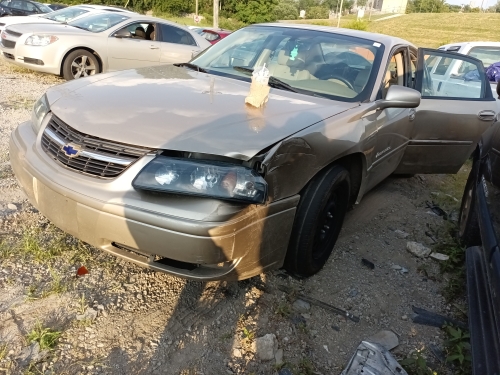 Service date:
February 14, 2023
Service area:
Pennsylvania
2003 Chevrolet Tracker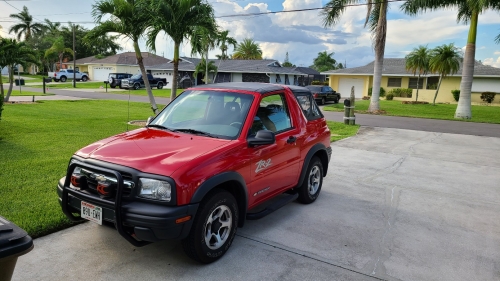 Service date:
January 21, 2023
2002 Nissan Xterra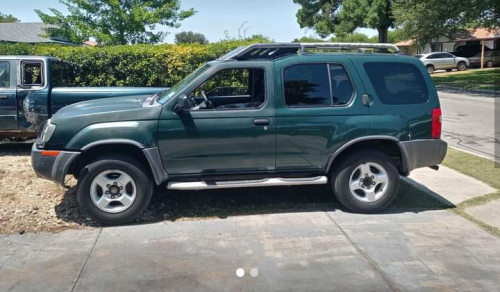 Service date:
February 15, 2023
2006 Volkswagen Passat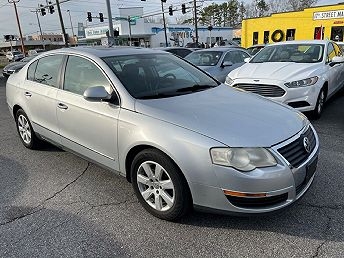 Service date:
February 2, 2023
2006 Jeep Commander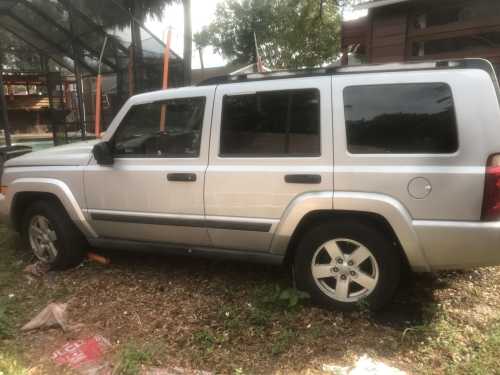 Service date:
January 5, 2023
2004 Chrysler PT Cruiser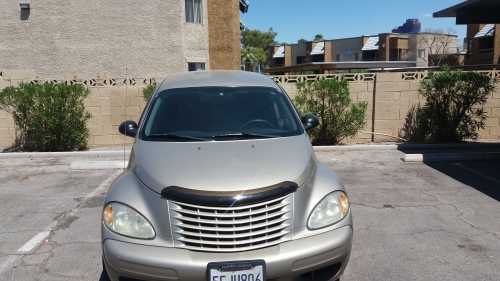 Service date:
February 22, 2023
1997 Buick Century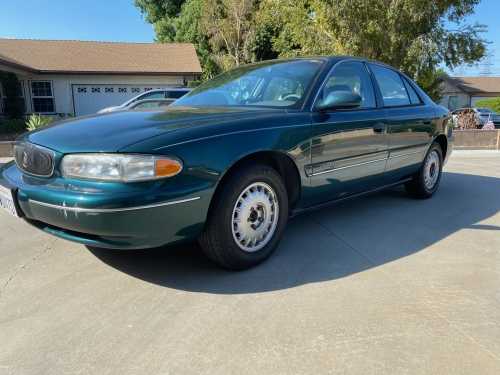 Service date:
January 17, 2023
2003 Ford Explorer Sport Trac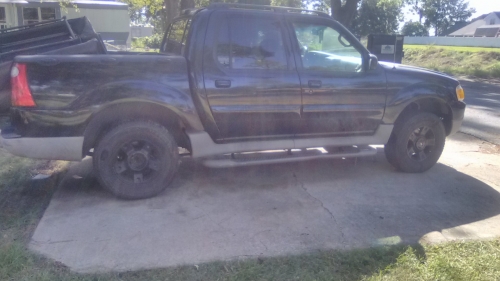 Service date:
January 29, 2023
Testimonials

January 31, 2023
Sebastian Green
The cost to keep repairing my old truck just did not make sense due to its age. After short googling I found Junkcarsus. It was unbelievable how quick and easy the process was. Add to that a fine price on a car I got. I really didn't think I was going to get a dime out of, thank you!

January 7, 2023
Jaden Hernandez
Called these guys as a last resort when nobody else could come at the time I needed. Their showed up quickly, gave me the cash and towed the car away. Awesome service!

December 31, 2022
Michael Richardson
Had the same car for years and it just kept breaking down. Finally broke down on the side of the road and it was the last straw. Junkcarsus team showed up right where the car broke down in like 45 minutes, gave me cash and took the car. Way better than me paying to tow away a car I did not even want anymore!

January 10, 2023
Madeline Barnes
Was thinking about Craig's list to sell my old car. Just did not like the idea of constantly haggling with buyers. Gave this company a shot, and the price they gave was as high as what I saw other places online, and the fact that I did not have to deal with a bunch of random people, it really was worth it!

January 2, 2023
Taylor Butler
Had a car that was cosmetically ok but needed a new engine. Figured I would eventually get around to it but after a couple of years sitting in my driveway I gave up. Got in touch with junkcarsus reps, and they took it off my hands including taking care of all of the paperwork!

January 15, 2023
Julia Henderson
Value for money services and friendly staff that help you through the paperwork with a smile. Junkcarsus is definitely my go-to for any car removal needs : )

January 6, 2023
Victoria Sanchez
Fast, easy and simple! It is the second time I've used Junkcarsus.com and the service was just as smooth. Definitely my go-to car removal service!
January 27, 2023
Mason Diaz
Junkcarsus team noted that I left mechanics kit and speakers in my old van and handed all the stuff to me before taking my car. That's what I call attention to the details. Thank you, guys!

January 22, 2023
Dylan Perez
Great prices, same-day service, and friendly staff from Junkcarsus.com get a 5-star rating from me : )