Subaru Outback
Subaru Outback Depreciation Estimation
Calculate your Subaru Outback depreciation in a few clicks
The estimation is based on the first 3 year depreciation curve, age of vehicle at purchase and annual mileage
Call us now
(855) 547-1550
Receive a guaranteed highest price quote for your junk car from the best junk car buyer by filling out the form online.
Factors That Affect Subaru Outback Depreciation
Just like any other technological development, vehicles lose their value over time due to their natural wear and tear. But there are also other reasons for depreciation. One of the easiest ways to see how much your car is worth now is to get the depreciation estimation of a Subaru Outback using our calculator. However, it is worth knowing the main factors that affect vehicle depreciation:
Condition
Any damage your car sustains will inevitably affect how much money you can receive when you decide to sell it. Even if your vehicle hasn't been in any accidents but has technical problems or its interior is falling apart, you can expect the price to be much lower.
Mileage
Another factor impacting the depreciation of a Subaru Outback is mileage. According to the statistics provided by the Federal Highway Administration, the average yearly car mileage is about 13,500 miles. If your vehicle hits higher numbers, it will seriously affect the car's price.
Fuel consumption
It is a fact that fuel-efficient cars tend to lose their value slower over time. It makes sense that many drivers are interested in vehicles that are less expensive to drive.
Car reputation
If a certain car regularly gets negative reviews from drivers or appears on lists of the most problematic vehicles, it will be cheaper and more difficult to sell. The vehicle make and manufacturer's reputation play a serious role. If you wonder about the Subaru Outback depreciation rate, you should use our calculator.
Model
Depending on a particular car manufacturer, some car models are constantly changed and upgraded. Other companies prefer to stick to the original design and features. More recent models of cars are always more desirable, but it depends a lot on a car's condition.
Number of owners
A lot of people don't pay attention to this factor, but it may also affect the price when you get a car depreciation estimation. The best scenario is when a vehicle has just one owner.
Vehicle size
An older car's selling price is always affected by depreciation, but it's interesting that smaller cars tend to hold their value better than larger models. Bigger cars are not only less cost-efficient but also require more investment to maintain them in a driveable state, so most people tend to avoid them.
Timely service works
When a car has been regularly taken care of according to the manufacturer's guidelines, it will be viewed as more valuable when you sell it. To ensure this, you need a properly maintained service book with the relevant stamps.
Calculate the Subaru Outback depreciation today so you know exactly what to expect!
How to use the Subaru Outback Depreciation Calculator
Instead of browsing online in search of some information on how much your vehicle will cost if you try to sell it, it is a much better idea to use our online calculator. To calculate your Subaru Outback depreciation, follow these simple steps:
Type in your car purchase price and its purchase date.
Enter the mileage on your car's odometer.
Choose your vehicle's age from purchase.
Pick either the default depreciation mode or the exact percentages.
Once you have entered the information, you will get a car depreciation estimation right away on our site. You will be able to see your car's value and total value lost according to each year. The entire process takes no more than 2 minutes!
Our calculator relies on the research of historical averages to get the most accurate predictions. We recommend you use our JunkCarsUs calculator, so you know your Subaru Outback depreciation estimation with its current value and can sell it in time before it depreciates more.
FAQ
→ What factors affect Subaru Outback depreciation?
The top factors that affect how much your car will lose value are its mileage, general condition, year of manufacture, and fuel consumption. Additional factors, such as the number of owners or the vehicle's size, may also play a role in your auto depreciation estimate. With our calculator, you can get a quick assessment.
→ How much does a Subaru Outback depreciate per year?
It depends on its condition. If we take average numbers, then a new vehicle will lose about 50% or more of its initial value in 3 years. Such an estimate is based on the average 10,000 to 13,500 miles per year.
→ What information do I need to input into the Subaru Outback depreciation calculator?
To get the most accurate car valuation with our calculator, you have to input your vehicle's purchase price, purchase date, mileage, and vehicle age at purchase. You can then choose an average depreciation rate mode or select specific percentages.

Same day service available! Price quote guaranteed!
Top dollar paid for your vehicle!
Recently Purchased Subaru Outback
2006 Subaru Impreza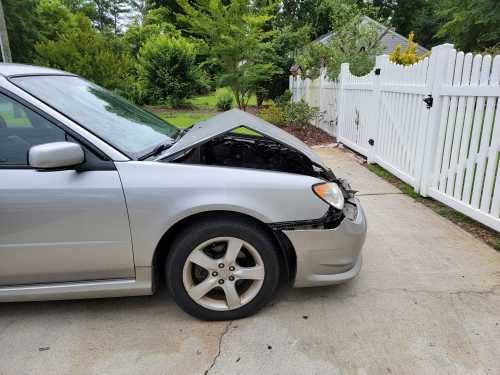 Service date:
August 25, 2023
1999 Subaru Impreza
Service date:
September 17, 2023
2017 Subaru Outback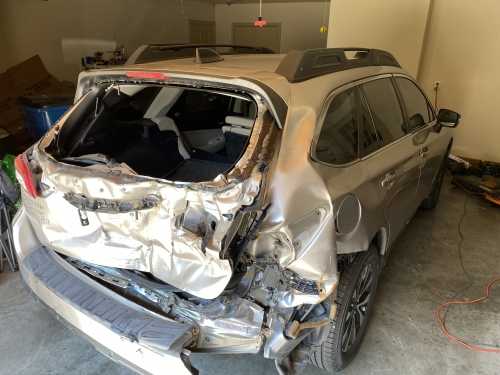 Service date:
August 5, 2023
2006 Subaru Impreza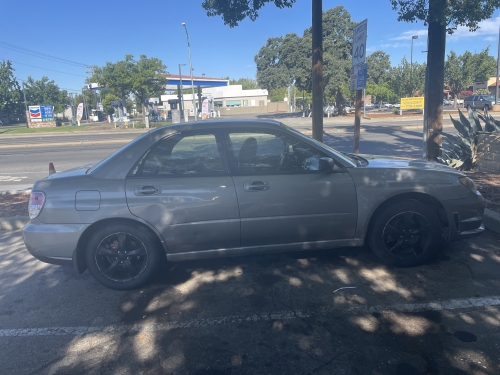 Service date:
September 28, 2023
2015 Subaru Impreza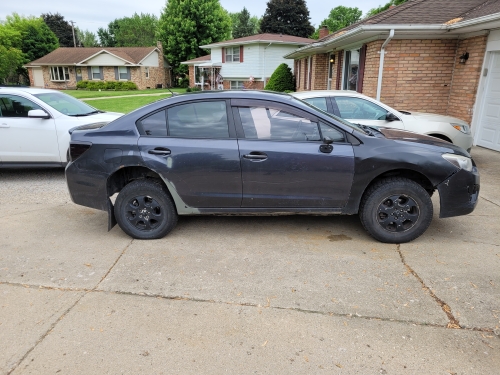 Service date:
September 29, 2023
1996 Subaru Outback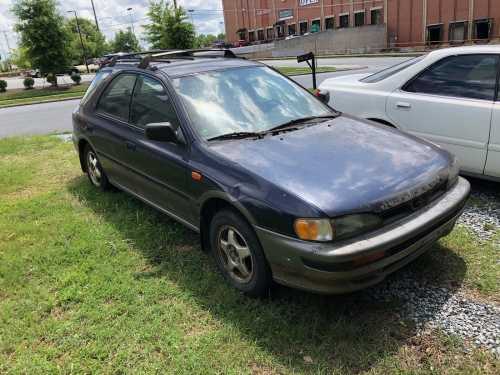 Service date:
August 20, 2023
2010 Subaru Impreza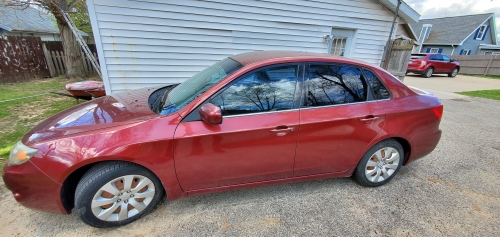 Service date:
August 29, 2023
2007 Subaru Impreza WRX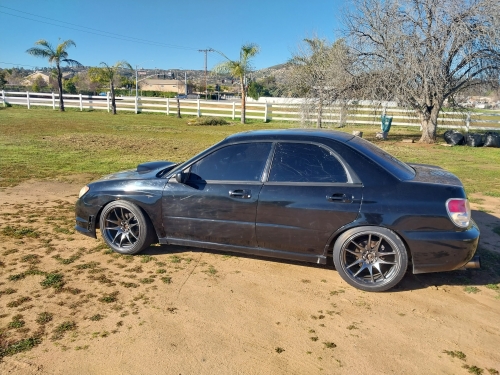 Service date:
August 12, 2023
Testimonials
September 15, 2023
Rachel Clark
My car had all sorts of electrical and mechanical problems that seemed to keep it in the shop more than I drove it. I tried to sell it but everyone was freaked out when they heard about all the problems I had with the car. Tried this company and not only did they not care about any of that, but they also gave me a reasonable price for the car and hauled it away the same day I gave them a call!
September 24, 2023
Jaden Hernandez
Called these guys as a last resort when nobody else could come at the time I needed. Their showed up quickly, gave me the cash and towed the car away. Awesome service!
August 26, 2023
Michael Richardson
Had the same car for years and it just kept breaking down. Finally broke down on the side of the road and it was the last straw. Junkcarsus team showed up right where the car broke down in like 45 minutes, gave me cash and took the car. Way better than me paying to tow away a car I did not even want anymore!
September 25, 2023
Maya Brown
Had a car that I still owed money on and I could not keep up with the payments anymore. The Junkcarsus guys came out and took care of hauling the car away and they handled all the paperwork and payments to get the loan paid off before they took the car. Could not be easier.
August 29, 2023
Taylor Butler
Had a car that was cosmetically ok but needed a new engine. Figured I would eventually get around to it but after a couple of years sitting in my driveway I gave up. Got in touch with junkcarsus reps, and they took it off my hands including taking care of all of the paperwork!
September 16, 2023
Abigail Hughes
A courteous and polite staff that gets the job done in no time! I had carried to the wrong set of keys and they were courteous enough to wait until I found the right set.
September 24, 2023
Victoria Sanchez
Fast, easy and simple! It is the second time I've used Junkcarsus.com and the service was just as smooth. Definitely my go-to car removal service!
August 21, 2023
Jeremiah Watson
This was the first time I was sending off a car and had no idea of the paperwork and procedures. Thanks to Junkcarsus.com who were patient to take me through the entire process and attended to all my doubts. Thumbs up!
September 14, 2023
Dylan Perez
Great prices, same-day service, and friendly staff from Junkcarsus.com get a 5-star rating from me : )